Mountain climbing, often referred to as mountaineering, arrived in Canada from Europe in the late 19th century. With the majority of Europe's lofty summits already conquered, mountaineers were looking for new challenges. After the completion of the Canadian Pacific Railway (CPR) in 1885, Canada's mountainous west was suddenly more accessible to those looking for adventure. In 1896 Phillip Abbot became North America's first mountaineering casualty after falling to his death while attempting to summit Mount Lefroy. After his passing, the CPR started bringing Swiss Guides to Canada. They were responsible for guiding hundreds of first ascents, as well as teaching safe climbing techniques to thousands of would-be climbers. The influence these Swiss Guides had on the early decades of Canadian mountaineering is undeniable.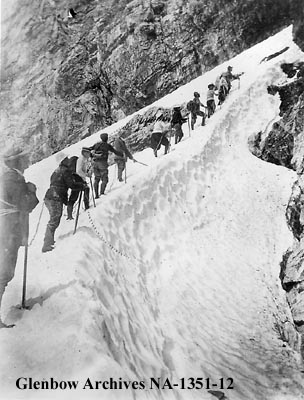 During those early years of Canadian mountaineering, there were some notable summits reached, including Mount Sir Donald in 1890, Mount Temple in 1894, Mount Lefroy in 1897, Mount Assiniboine in 1901, and Mount Robson, the highest peak in the Canadian Rockies, in 1913. This recreational pastime has continued to draw many adventure-seekers to the Canadian Rockies to this day.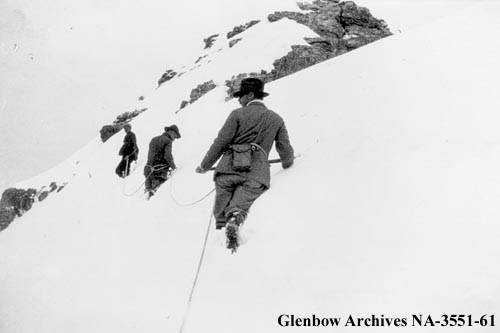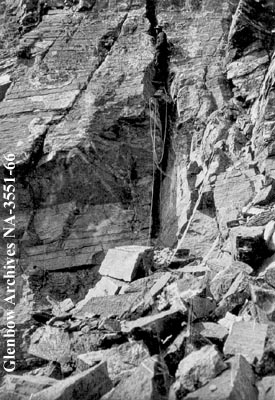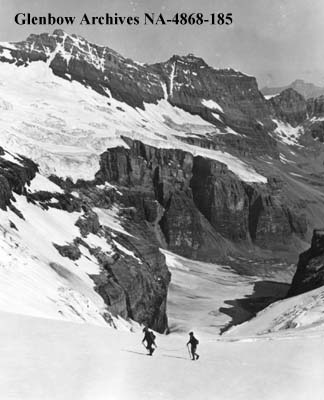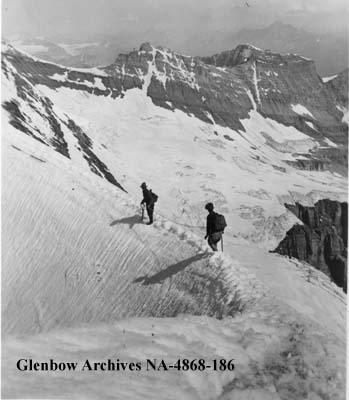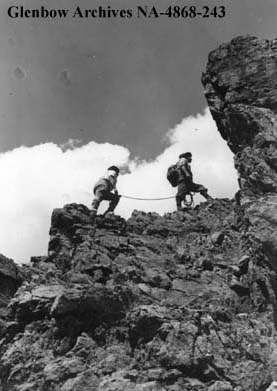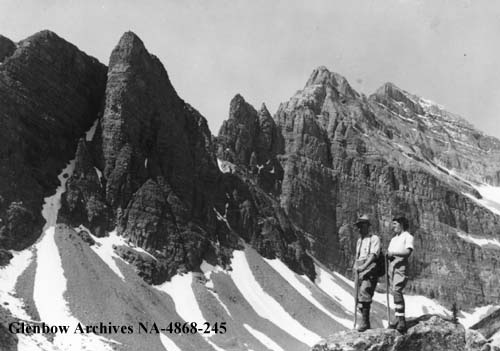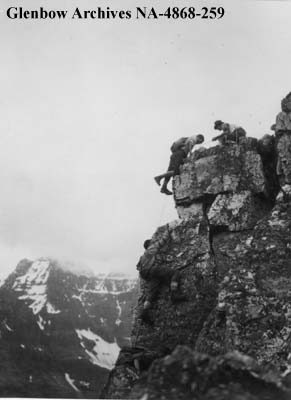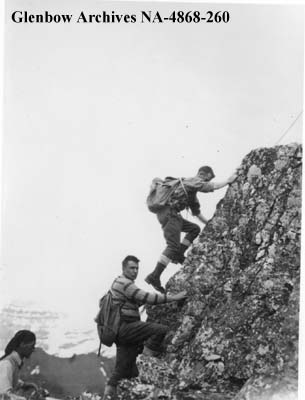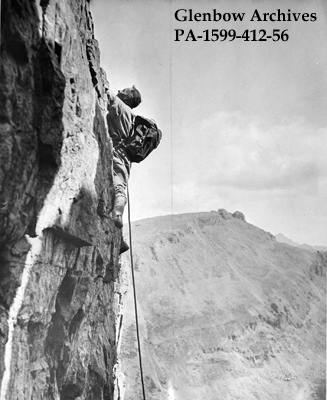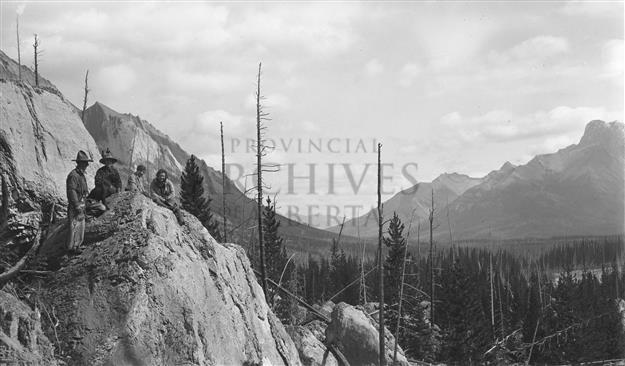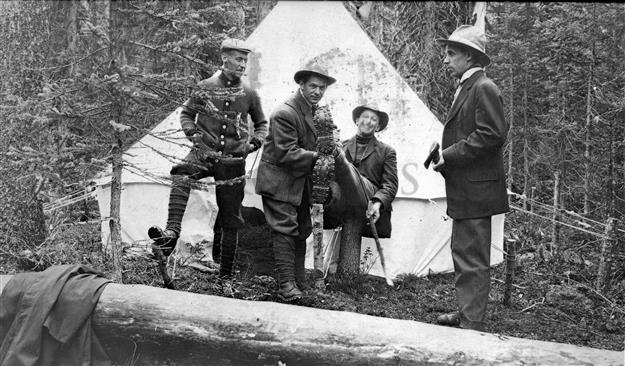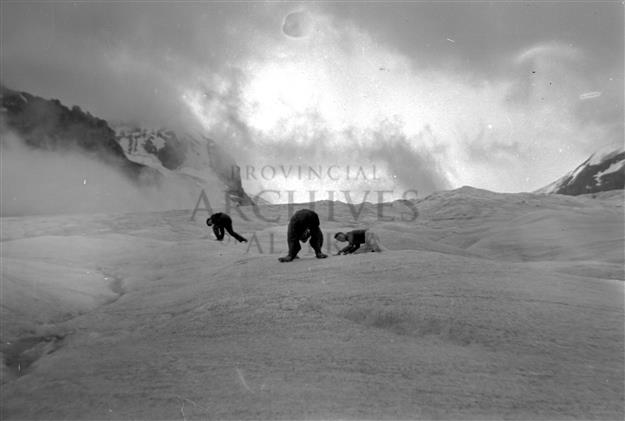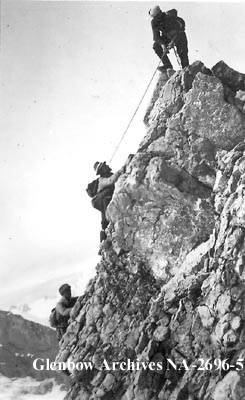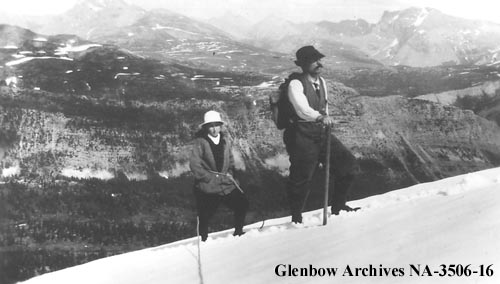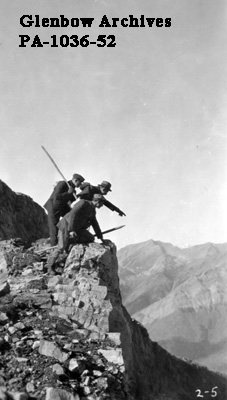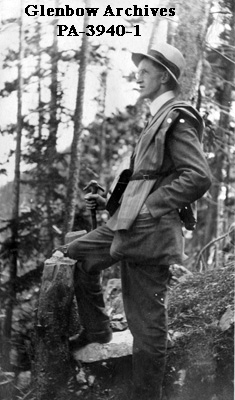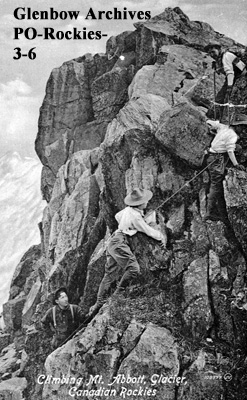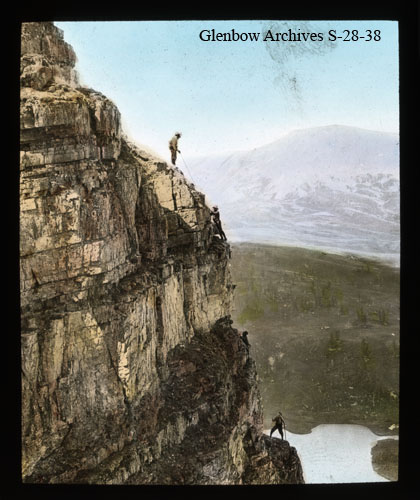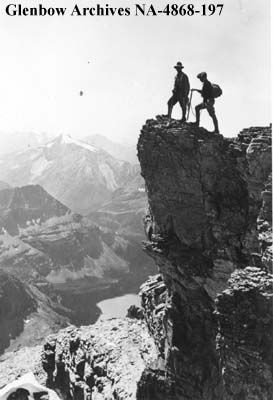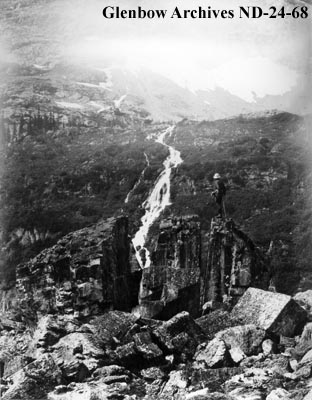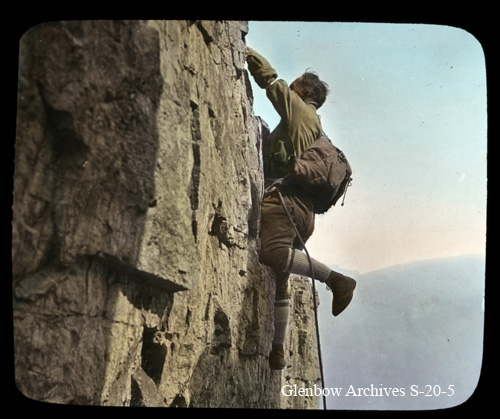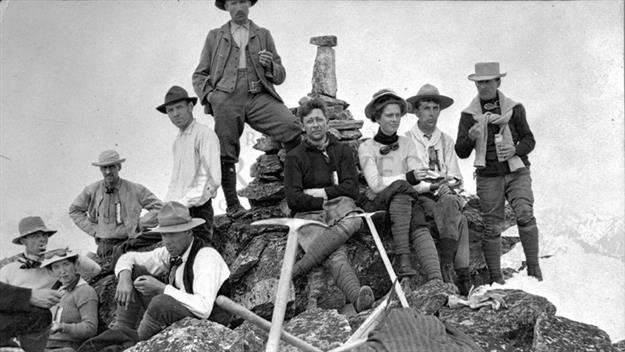 For even more mountain-related content, please refer to the following posts, A Collection of Historic Photos from Abbot Pass, Vintage Photographs from the Alpine Club of Canada, Historic Photos from the Jasper Area, Historic Photos of Glaciers from the Canadian Rockies, Vintage Photographs from the Lake Louise Area, Wild Jobs: Mountaineering Guide, and Wild Jobs: Hiking Guide.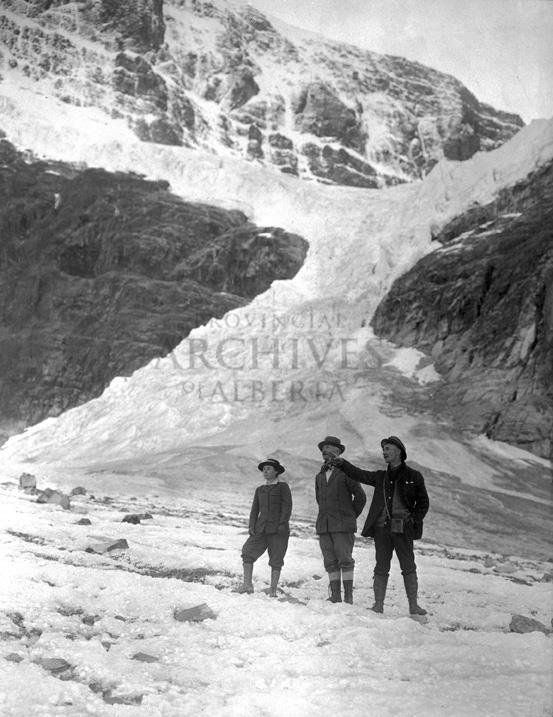 *The photos above were collected from the Glenbow Archives and the Provincial Archives of Alberta. If you're interested, additional information can be found for each photograph on the Glenbow website by searching the identification number that is printed on the photo. There is also the option to purchase a high resolution copy. If you search the object number that can be found in the photo captions, you will find additional information about the photographs on the Provincial Archives website. Stay tuned for additional posts featuring historical photos from across Alberta. We'd love to know what you think in the comment section below.