In light of Parks Canada's recent announcement regarding the removal of the Abbot Pass Refuge Cabin due to slope instability, I decided to create a post featuring historical photos of the cabin, as well as the area around Abbot Pass. What follows is a brief history of the cabin and small collection of vintage photographs. We'd love to hear about your memories and adventures from Abbot Pass. Please share them in the comments below.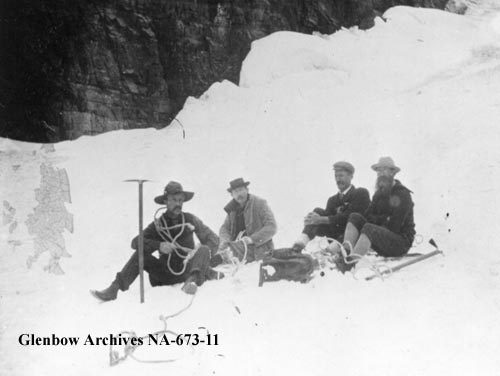 Abbot Pass was posthumously named for Phillip Stanley Abbot after he became the first mountaineering fatality in North America back in 1896. With mountaineering gaining in popularity, the Canadian Pacific Railway (CPR) began employing Swiss guides who implemented mountain safety techniques already established in Europe. Abbot Pass was chosen as a possible site for a climbing shelter as Mounts Victoria and Lefroy, the mountains on either side of the pass, were popular choices for guided climbs.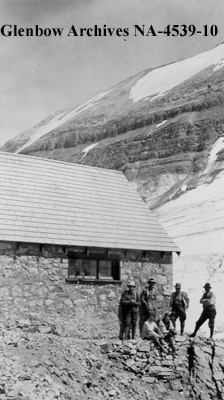 Two Swiss guides, Edward Feuz Jr. and Rudolph Aemmer, prepared blueprints for a stone cabin to be built on the col. Unwillingness on the part of the CPR didn't dissuade the pair and eventually the necessary obstacles were overcome and their ambitious project was approved. The cabin was constructed in 1922 mainly using stones from the site, although nearly two tonnes of building materials needed to be transported up to the pass from Lake Louise via the treacherous 'Death Trap' route. When the hut was officially opened in the spring of 1923, twenty members of the Appalachian Mountain Club, of which Philip Abbot was a member, made the journey from Massachusetts to the Canadian Rockies to honour their fallen comrade.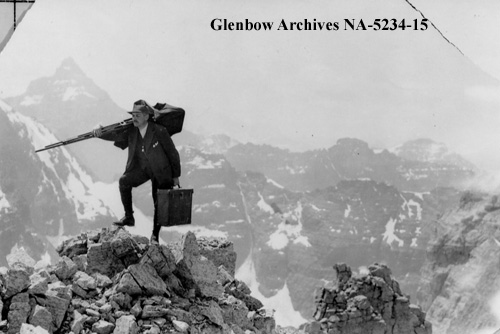 The Abbot Pass Hut remained within the CPR's operation until the 1960s, when it was turned over to Parks Canada. The Alpine Club of Canada (ACC) obtained control of the hut's operations in the mid-1980s and the cabin has remained with the ACC ever since. In 1992, the hut was awarded with National Historic Site of Canada designation, due to its rustic design and association with outdoor recreation and adventure in Canada's flagship national park.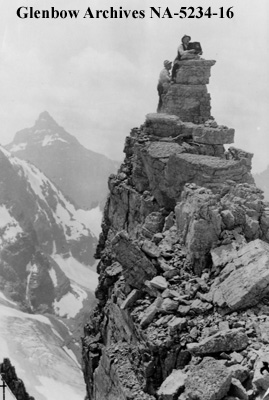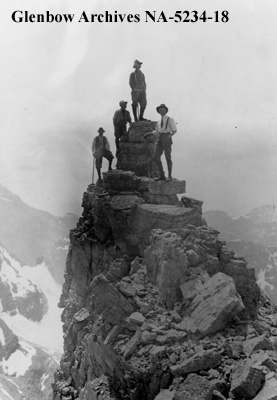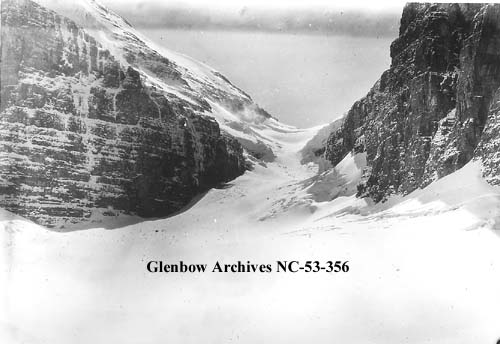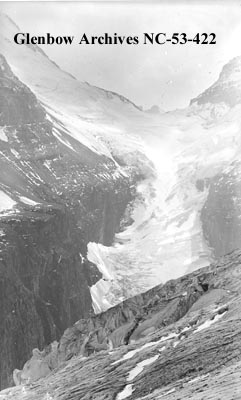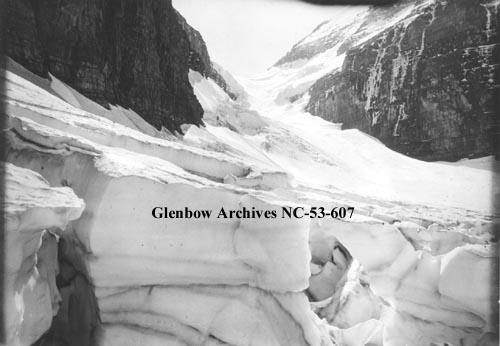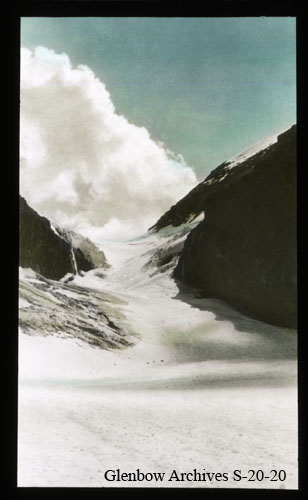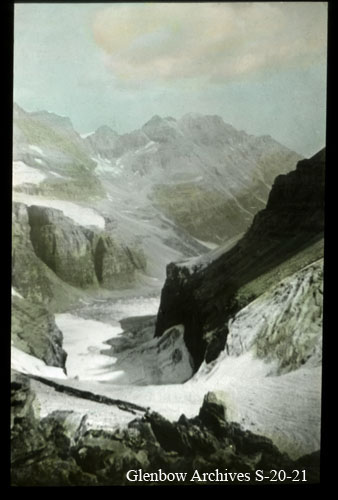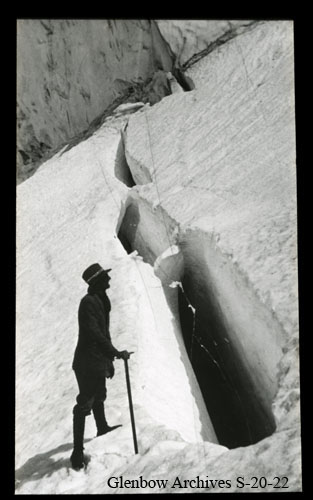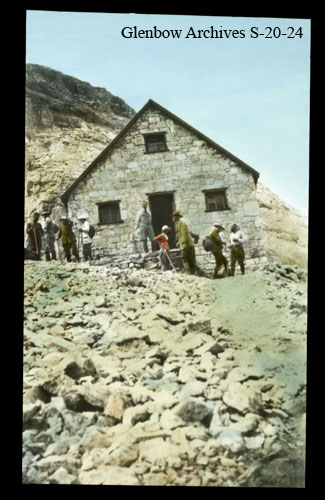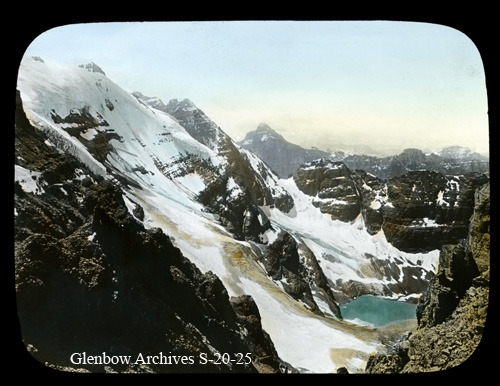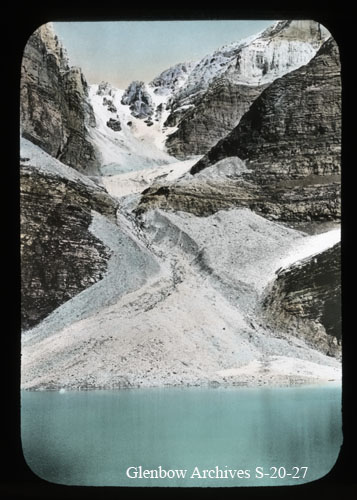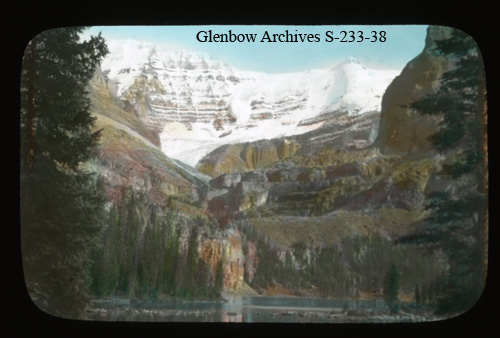 For similar collections of historical photos, please visit these previous posts including Vintage Photos from the Alpine Club of Canada and Vintage Photographs from Lake Louise.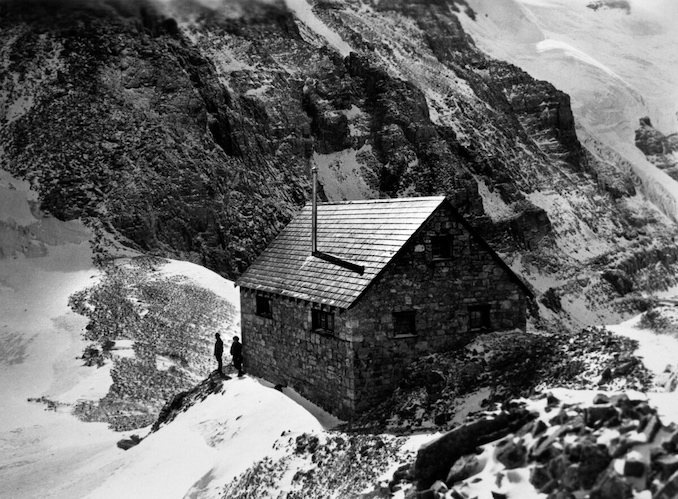 The photos above were collected from the Glenbow Archives. If you're interested, additional information can be found for each photograph on the Glenbow website by searching the identification number that is printed on the photo. There is also the option to purchase a high resolution copy. Stay tuned for additional posts featuring historical photos from across Alberta. We'd love to know what you think in the comment section below.