"Earth and sky, woods and fields, lakes and rivers, the mountain and the sea, are excellent schoolmasters, and teach some of us more that what we could learn from books."

~John Lubbock
When asked about climbing Mount Everest, the British mountaineer George Mallory responded with, "because it's there", unintentionally creating the most famous three words in mountaineering history. With the Canadian Rockies providing a stunning backdrop to Calgary's urban metropolis, it's easy to relate to Mallory's attitude when it comes to mountain sports. The lure of the mountains is powerful. Just look at the congested highway as Calgarians flock to popular places like Canmore, Banff, and Kananaskis to hike, ski, bike, paddle, climb, or connect with nature, and you'll see how mighty that attraction can be. The mountain landscape offers so much and asks very little in return. The recreational possibilities alone are almost endless. It can be confusing, even for experienced outdoor enthusiasts, to distinguish between hiking, scrambling, alpinism, mountaineering, and the different varieties of climbing, especially when combining two or more together.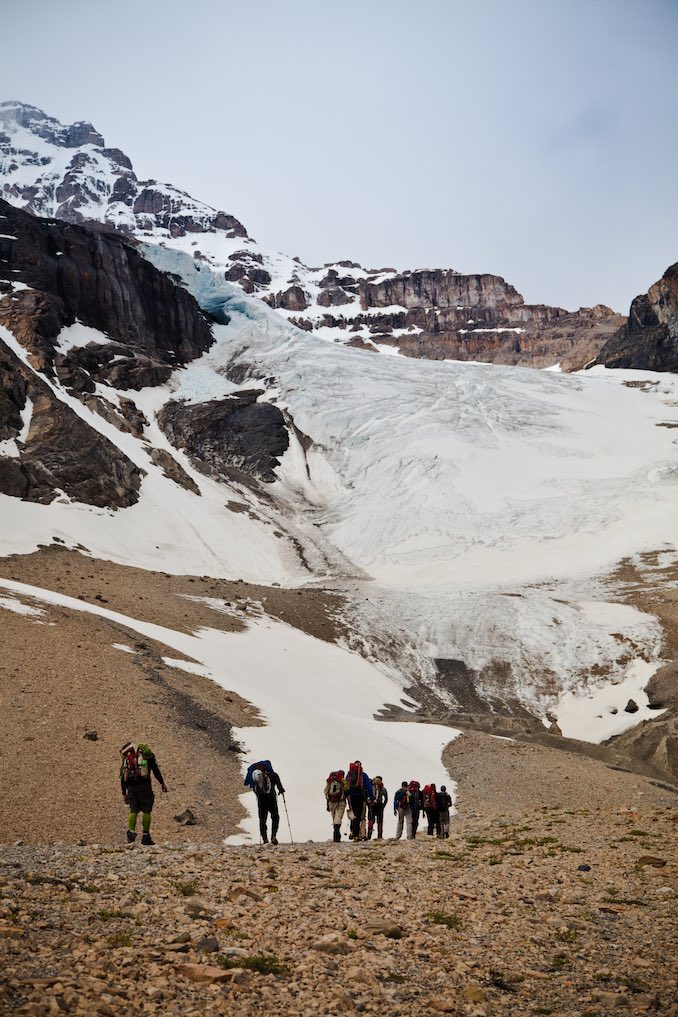 Recently I had the opportunity to chat with Jesse de Montigny, the managing director of Yamnuska Mountain Adventures (YMA), about mountaineering. Jesse was a wealth of information and was more than capable of clearing up the differences between some of the more popular mountain sports. Jesse is an IFMGA/ACMG certified mountain guide and has been working with YMA since 2003. Prior to his current gig he was employed at various backcountry ski lodges in British Columbia.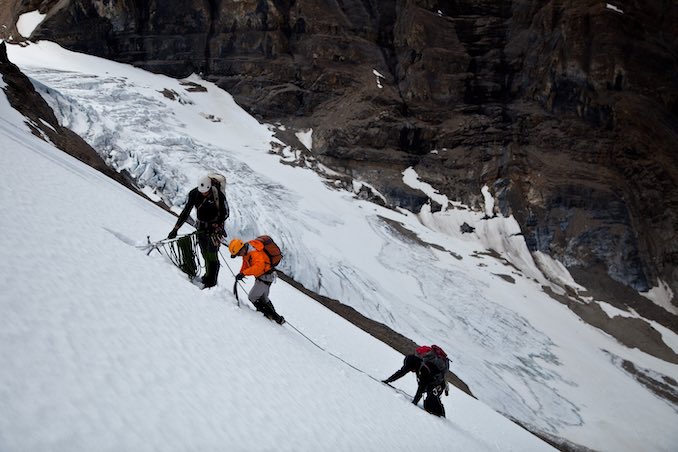 The following is a recap of our interview and what it takes to work and play in the world of big mountains.
Calgary Guardian: "Let's start off with a definition. Could you help me understand what exactly mountaineering is?"
Jesse de Montigny: "Mountaineering is basically climbing mountains. Usually this involves some sort of technical barrier or barriers. This could be rock or ice climbing and often includes crossing glaciers. There is a grey area between scrambling and mountaineering at the upper limit of scrambling. As mountaineering becomes more difficult climbers typically refer to it as Alpine Climbing."
CG: "Like other mountain sports, mountaineering is inherently dangerous. How do you mitigate risk for yourself, your guides, and your clients?"
JdM: "There are inherent hazards in mountaineering like falling off, falling into a crevasse, rock fall, ice fall, avalanches, navigation, wild animals, distance from medical care, exposure to weather of all types just to name a few. The risk is mitigated in a variety of ways including avoidance, equipment use, training, and planning. The risk treatments will vary based on technical difficulty, guest skills, objectives, weather, time of year, current conditions, mindset of both the guide and the guest, as well as other factors."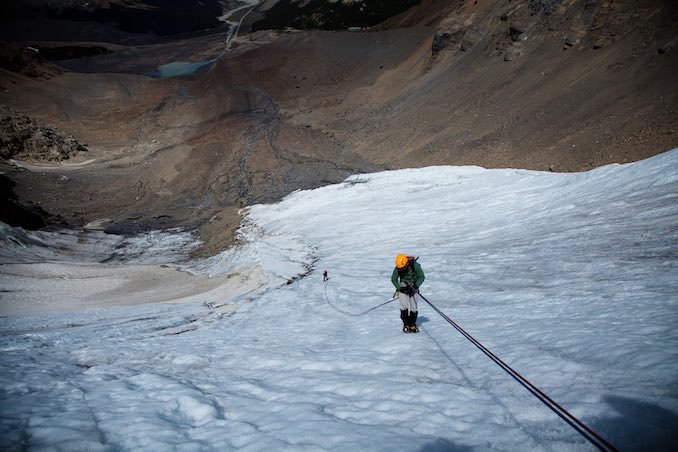 CG: "I know you touched on this already, but what are some of the biggest risks associated with mountaineering?"
JdM: "In addition to what I already listed, the risks in mountaineering, as elsewhere, are determined by the likelihood and consequence of adverse effect of, and interaction with, a given hazard. These can be managed to a certain degree with training and experience."
CG: "We both know it's a risky sport, so why do you participate in mountaineering? What is it about the sport that continues to drive you?"
JdM: "To me mountaineering is one of the purest forms of sport. You can succeed or fail. You are often working in a small team environment, as well as individually for success. It requires refined skills at a high level. Fitness is also a key factor for success. Failures can come from things that are uncontrollable, such as weather or from more human issues such, as lack of fitness, lack of communication, or other biases that block good decision making. The decisions that you make in the mountains help you build solid judgement in the arena and build a mental fortitude that extends into everyday life."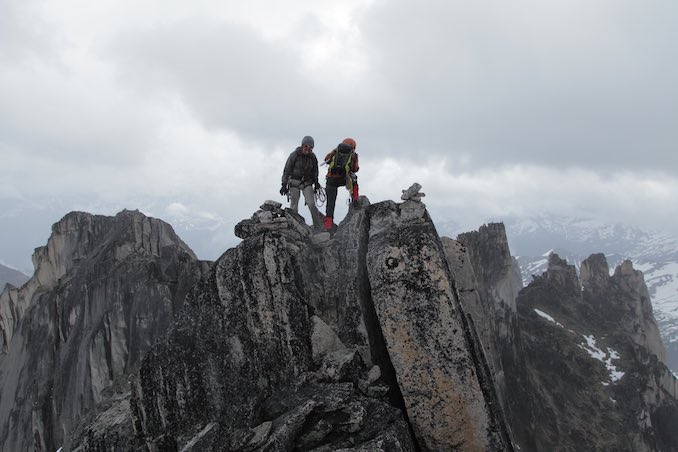 CG: "Do you have a favourite spot in the Canadian Rockies? I'm not asking you to give away any of your secret locations, but does one place in particular stand out to you? What makes it so special?"
JdM: "The Lake Louise and Moraine groups have some of the best local mountaineering in the Canadian Rockies. There is a huge range of objectives in these areas from relatively easy to high end. Also, this is really one of the birth places for mountaineering in Canada."
CG: "Moving on to the company. What sets YMA apart from the competition? Why choose YMA?"
JdM: "YMA is the industry leader in Canada. We have been travelling in the mountains with guests for over 40 years, teaching them the skills they need to tackle their objectives whatever they may be. We have rigorous systems in place that are in place to provide our guests the best possible experience while keeping safety as our top priority. While our guides are certified by the Association of Canadian Mountain Guides, additional training, mentorship, and feedback is provided to increase the safety and experience for our guests. Our equipment is maintained and checked by a dedicated staff member whose roll is to provide guests with a safe and high-quality set of gear that should not be a barrier for success in the mountains. Our office staff all love the mountains and know that our guests do too. They are awesome at setting up trips that meet and exceed our guests expectations. This system is unmatched by our competitors."
CG: "I'm sure a 'normal' day doesn't exist in your line of work, but could you walk me through what a typical day might look like for a mountaineer?"
JdM: "A day of successful mountaineering starts with planning well before the day. Planning is key to success. Once the planning and packing are done a typical day might look like this: wake up early, really early, drive/approach your objective often in the dark, rope up, cross the glacier, climb steeper terrain if there is any on your objective, get to the summit (hopefully), then retrace your steps to the car or camp. Often big summits are big days. Expect shorter peaks to take 4-6 hours and longer ones to be 20 plus!"
CG: "Like all sports, mountaineering requires a specific skill-set to be successful. What skills does one need to be proficient in mountaineering?"
JdM: "The big ones that come to mind first are navigation and route finding, technical skills, such as crevasse rescue, ice and rock climbing technical skills (anchors, gear placement etc.), general fitness, and backcountry camping skills."
CG: "What, if any, courses and/or certifications would you recommend to anyone looking to get into the sport?"
JdM: "An Intro to Mountaineering course is a great way to get into mountaineering. The course will teach you to use crampons and an ice axe on snow and ice, building anchors on snow and ice, using the rope on glaciers, travel and navigate on glaciers, map and compass skills, and crevasse rescue. You typically also get a chance to lead a rope team with coaching from a guide with experience."
CG: "What does it take to be a guide with YMA, in terms of skillset, certifications, training etc?"
JdM: "All of our guides are certified by the ACMG (Association of Canadian Mountain Guides), the IFMGA (International Federation of Mountain Guides Associations) or both. This is the starting point for our guides. They must attend staff training and be a good fit for our programs and guests. They are excellent teachers and experts in the field. They also hold Advanced Wilderness First Aid, and avalanche certifications from the CAA (Canadian Avalanche Association)."
CG: "What advice would you give to someone looking to become a mountaineering guide?"
JdM: Climb and ski a ton! Check out the ACMG website for the required prerequisites and don't underestimate both the challenge and the reward."
CG: "In closing, what advice would you give to someone looking to try mountaineering for the first time?"
JdM: "Be well prepared and enjoy the experience! There is nothing like it!"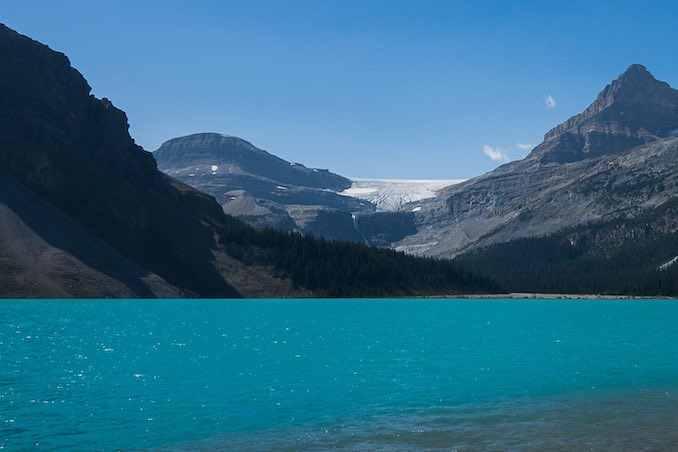 If you're thinking about venturing into the mountains or would like to make that next step in your skill development consider partnering with Yamnuska Mountain Adventures. You'll be in excellent hands and let's be honest, they're industry leaders for a reason. All of the programs they offer are available on the website, as well as their contact information. You can also follow them on the following social platforms, Facebook, Instagram, Twitter, YouTube, and Pinterest. I would like to take this opportunity to thank Jesse for his time and sharing his expertise with us, it is very appreciated. Stay safe out there!
***
About this column:
Wild Jobs is a running series that focuses on people in outdoor-related professions. It provides a brief snapshot of their career and the duties that it entails. Please see my previous post, Wild Jobs Part Twelve: Horse Rancher to learn more.