The Hudson's Bay Company and the North West Company, competing fur-trade entities, both established trading posts in 1799 near the confluence of the North Saskatchewan and Clearwater Rivers, in what became known as Rocky Mountain House. Each company had similar goals of exploring routes to the Pacific and establishing valuable trade connections with local Indigenous communities. The two companies were in a business war with each other until 1821, when they merged under a single name; the Hudson's Bay Company, although the North West Company name remained on the post at this site.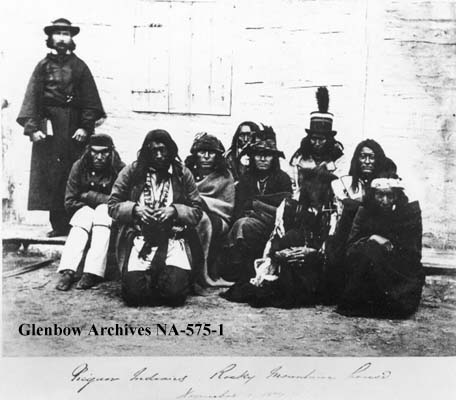 Many different Indigenous communities would trade fur and pemmican for goods like tea, firearms, gunpowder, axes, glass beads, copper pots, and more. According to historical records the Ktunaxa (Kootenay, Kootenai, Kutenai), Piikani (Peigan), Kainai (Blood), Siksika (Blackfoot), Tsuut'ina (Sarcee, Sarsi), Atsina (Fall, Waterfall, Rock, Gros Ventre, Big Belly, A'aninen), Nakoda (Stoney, Assiniboine), and Nehiyawak (Cree) People all traded goods at the Rocky site.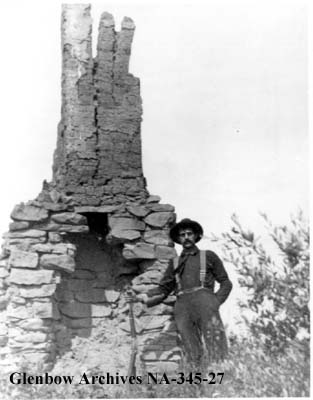 Trade existed here for 76 years. During that time there were at least three different forts, all built in roughly the same area and all bearing the Rocky Mountain House name, although one was called Acton House. As was the custom, these forts were only occupied during the winter months and traders would abandon them in the spring for the better-supplied Fort Edmonton.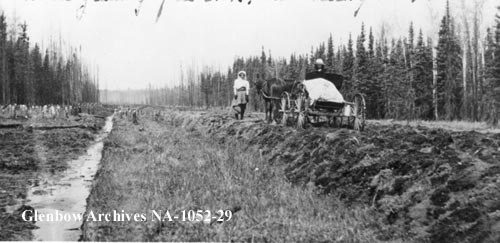 You can't mention Rocky Mountain House without talking about David Thompson. Thompson worked for the North West Company and used its fort as his base for exploratory expeditions through the Rockies. With the help of Indigenous guides, Thompson created two fur trading routes through the mountainous terrain. His first route was through Howse Pass, but due to conflict with the Nitsitapii, the Athabasca Pass was later established. David Thompson married Charlotte Small in 1799 and their first child was born in Rocky in 1801. Twelve more children would follow. The couple stayed married until their deaths in 1857, which occurred just three months apart. Thompson is credited as one of Canada's greatest map makers, having documented some 3.9 million square-kilometres. His exploits helped lay the foundation for this country.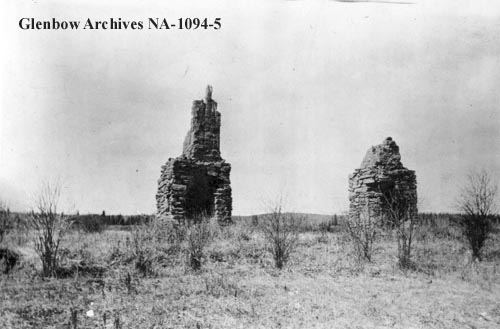 Today, Rocky Mountain House is known as the place 'Where Adventure Begins'. The David Thompson Highway (Highway 11) travels through gorgeous Foothills landscape before terminating at Rocky Mountain House, which is a gateway to the spectacular Rocky Mountains.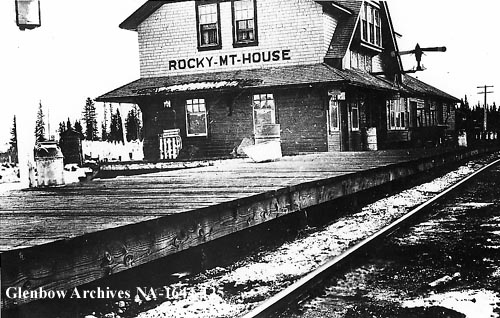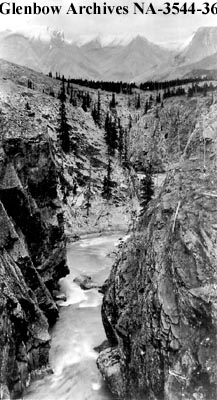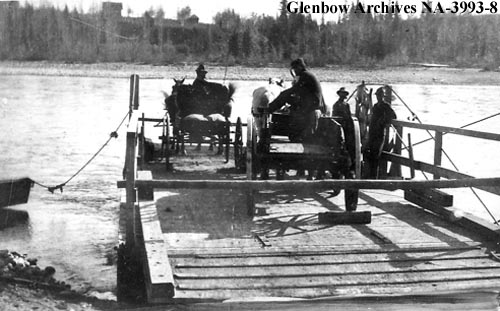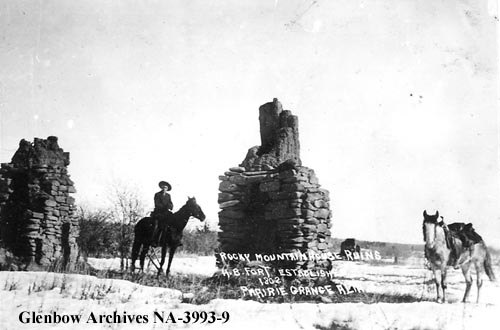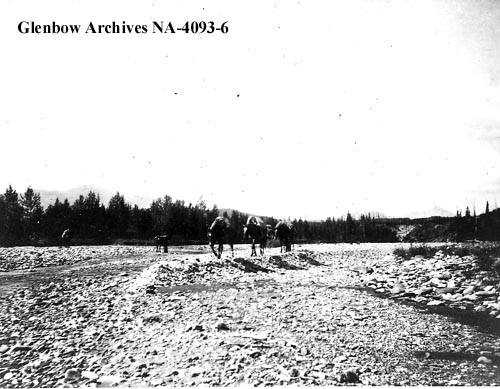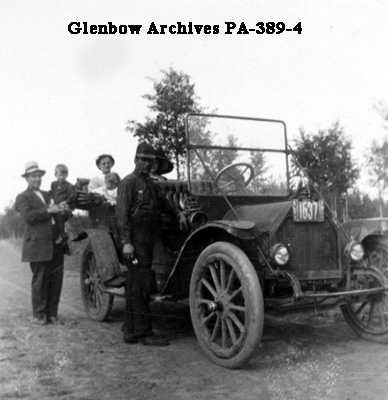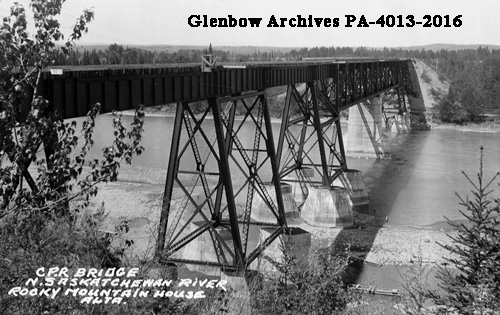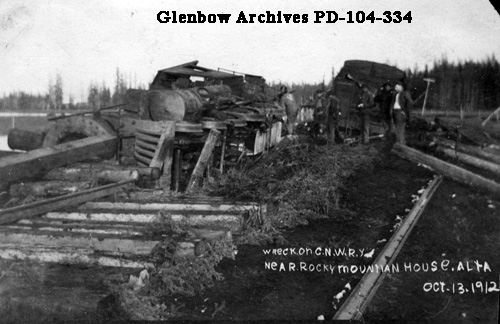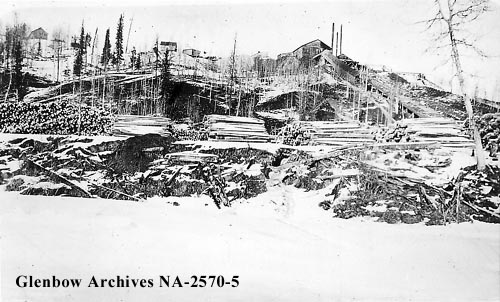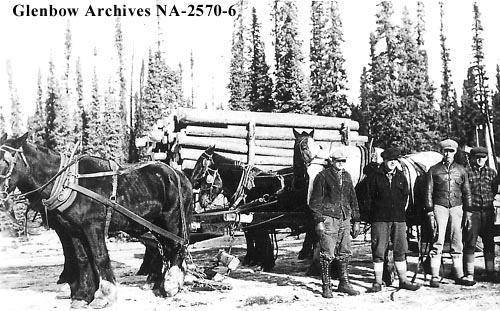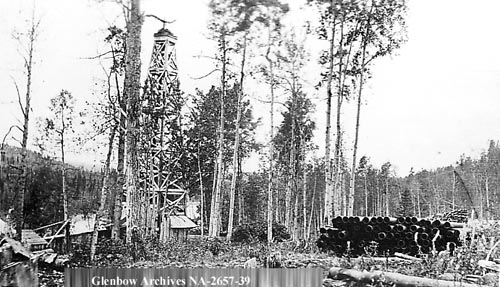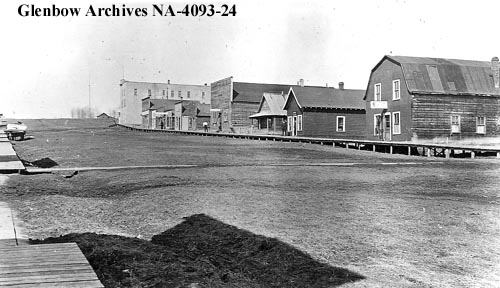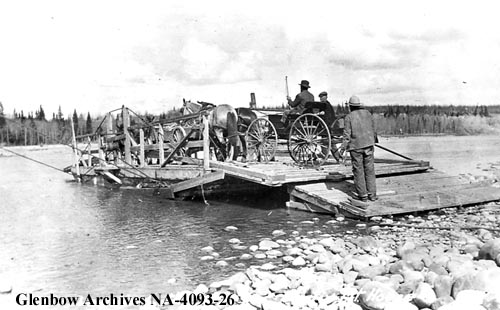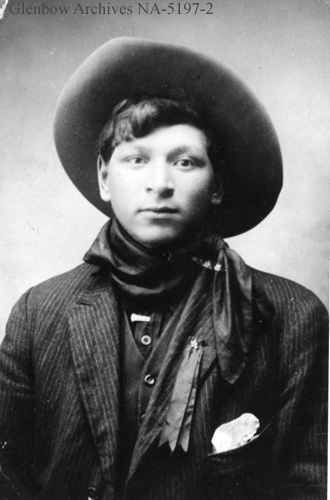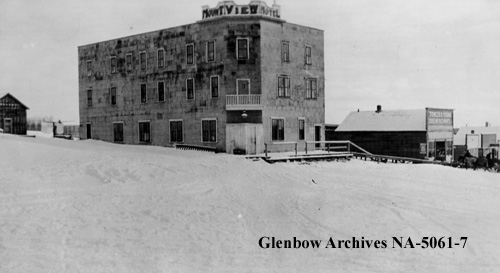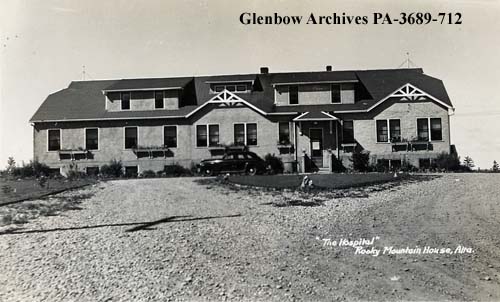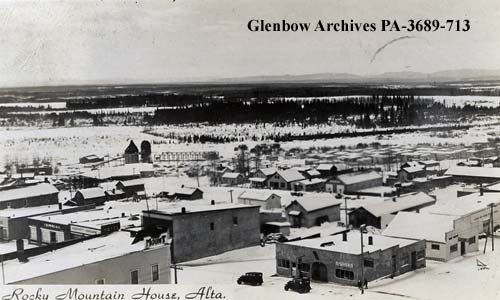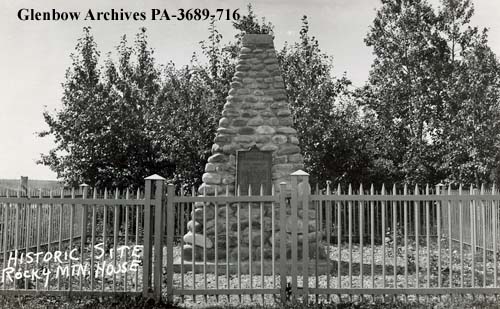 The photos above were collected from the Glenbow Archives. If you're interested, additional information can be found for each photograph on the Glenbow website by searching the identification number that is printed on the photo. There is also the option to purchase a high resolution copy. Stay tuned for additional posts featuring historical photos from across Alberta. We'd love to know what you think in the comment section below.