Cheyanne Summer is a rising artist who burst onto the streaming scene this year. Having always had a natural affinity for music, the Canadian songwriter has honed her craft over the years to become the artist that she is today.
She gathers inspiration from the iconic and timeless music of artists such as The Beach Boys, Patsy Cline and Billy Joel. Cheyanne Summer combines a variety of compositional elements to form her unique sound.
Originally from Kelowna, Cheyanne Summer is now based out of Calgary. She's enjoying the success of her previous two singles, 'Haunt Me' and 'iSpy', both of which have amassed over 30,000 combined Spotify streams and have both been featured on local FM radio stations.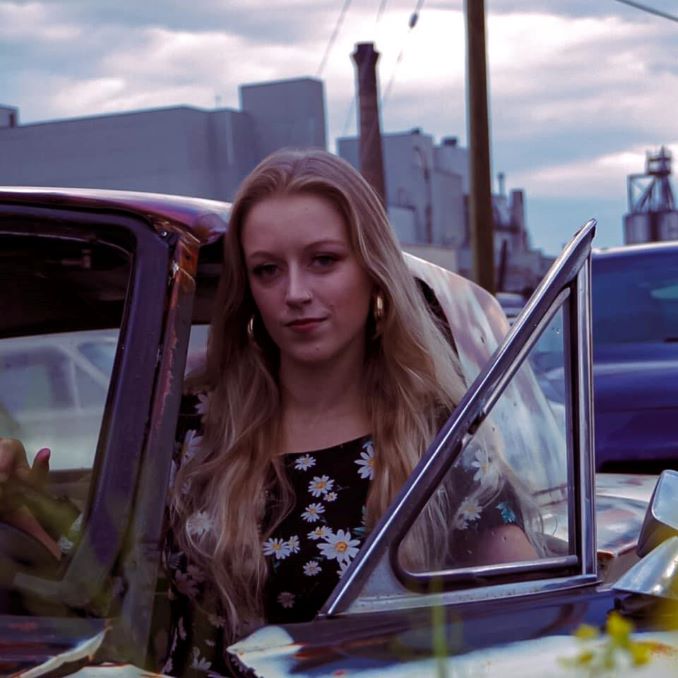 Name:
Cheyanne Summer
Genre:
R&B
Founded:
2021
Latest Release:
3
Latest Single:
Circles
Latest Video:
Favourite band as a teenager:
Not necessarily a band, but I loved Avril Lavigne growing up, and my friends and I would listen to Hedley
Favourite band now:
Stoplight Observations has been creating really groovy music lately.
Guilty Pleasure Song:
Flightless Bird, American Mouth – Iron & Wine
No matter where I am or what mood I am in this is always a song I find I let myself get lost in.
Live Show Ritual:
My first live show is coming soon so I have not had a chance to create a ritual just yet.
Early bird or night owl?
Honestly depends… as of late I would say a night owl
EP or LP?
Working on my debut EP for the spring.
Any shows or albums coming up?
First live performance September 19, 2021
Where can we follow you?
You can follow me on most social media platforms: Instagram, Facebook, Twitter, Spotify, YouTube etc. I am just not on Sound Cloud
Rapid Fire Calgary Qs
Favourite Local Artist?
I would have to say Kate Stevens is my favourite local artist at this time.
Favourite Local Musician?
I have to give "Taken By Sanity" this one. Especially after the incredible year they have had.
Nose Hill or Fish Creek?
Fish Creek. You can be in the middle of the city and somehow feel like you are out In Kananaskis all of a sudden.
Favourite Street?
I don't necessarily have a favourite street, but I love being anywhere near the water, so anywhere along the river and I am happy.
Favourite Local Restaurant?
It is not a restaurant, but I really enjoy BAKED. They are a local bakery that makes gluten-free (and vegan) protein doughnuts. Since I have Celiac Disease, I find it hard to trust places that aren't dedicated gluten-free and so I find myself not eating out often.
Favourite Local Music Venue?
Only living here a few years and COVID taking over 1.5 of them I haven't gotten to explore all the hidden gems this city has to offer, but I would have to say The Palace has been my favourite place to see music at so far.