Tamara Eaker is an Indigenous Mohkinstsis (aka. Calgary) local. She is the creative mind behind Oji-Cree Crafter, her 2018 start-up. She was formally educated in Indigenous Studies and Graphic Design. Her different artistic practices span a wide variety, such as Acrylic and watercolor painting, wood burning, beading, sculpting, photography, gathering, and digital illustration. In all her creative endeavours she aims to reach two main goals. The first is reclaiming lost knowledge and traditions from her Ojibwe/Cree/Metis heritage, and to share that knowledge respectfully and authentically. The second is to bring awareness and aid to, Mental Health barriers faced by Indigenous and non-indigenous peoples alike.
Her art has been showcased locally at King Edward's C-space, the Arts Commons, and the Calgary Public Library. She donates 5% of every sale from her works to the Canadian Mental Health Association (C.M.H.A.)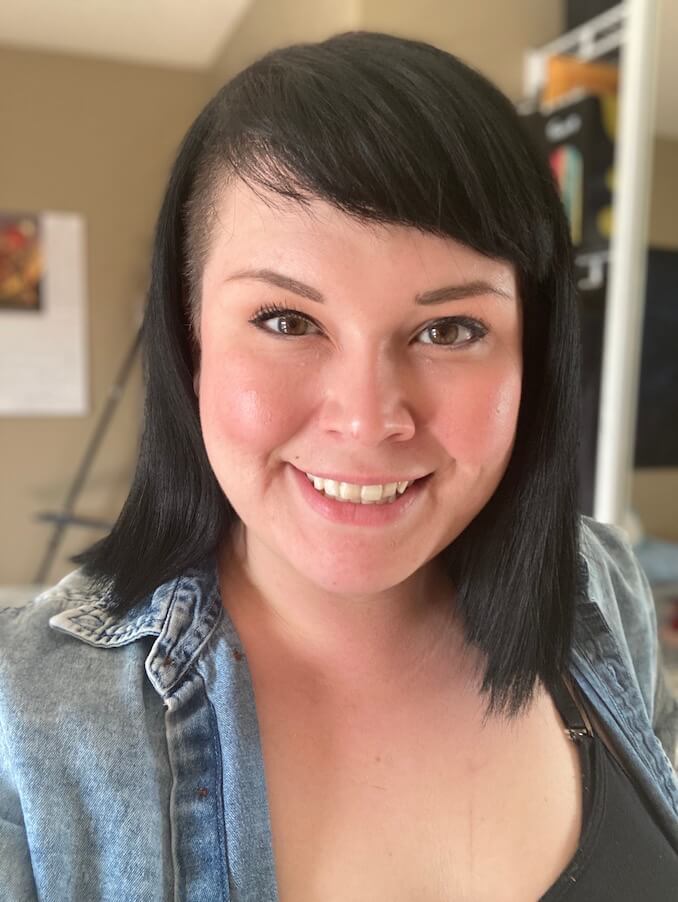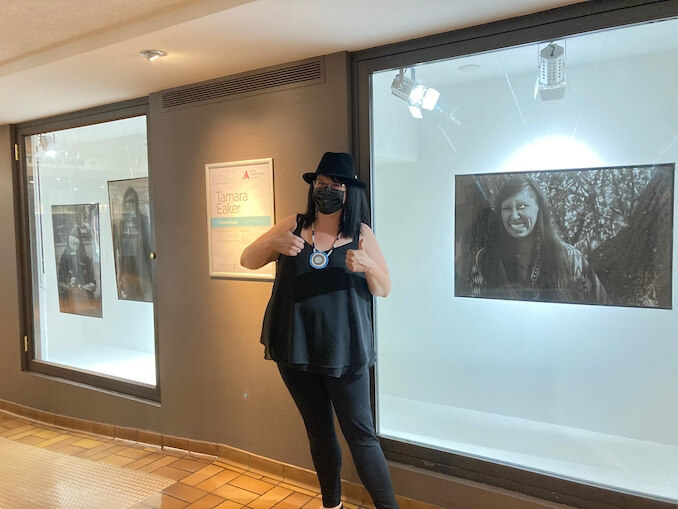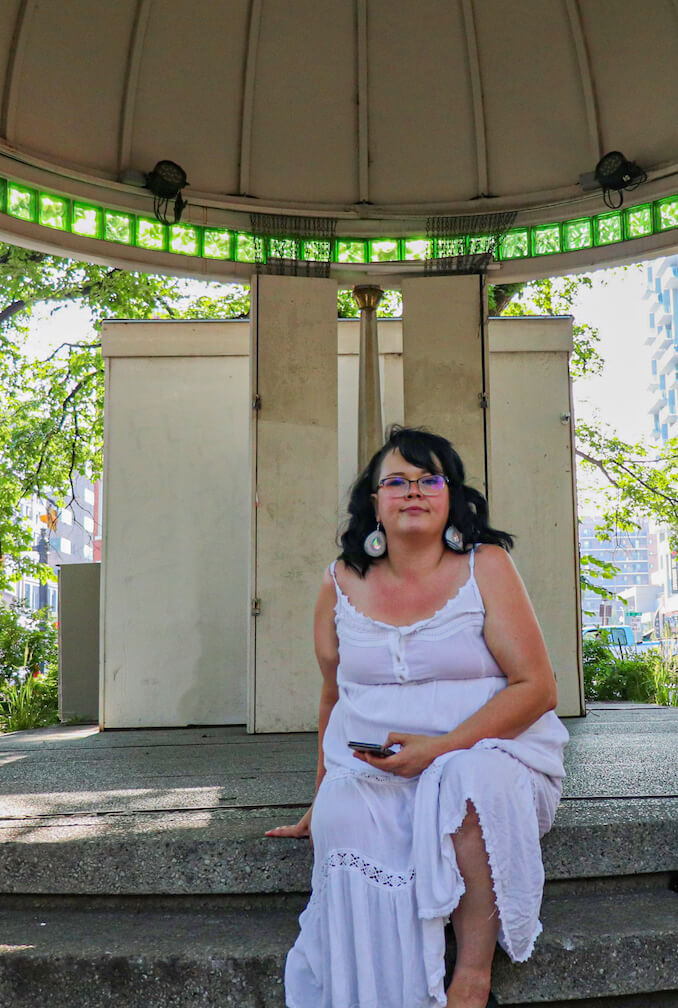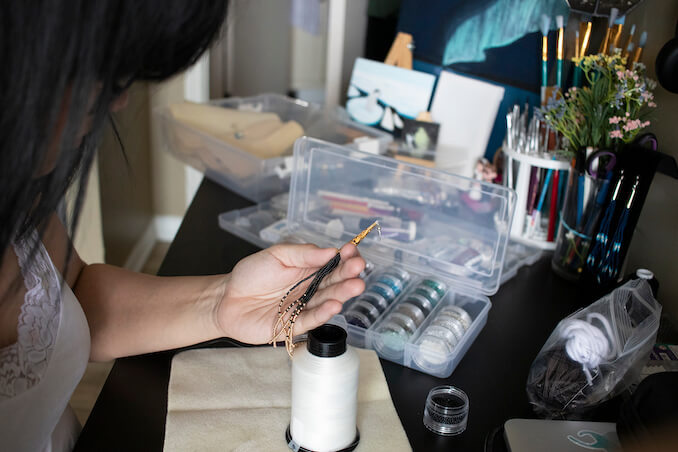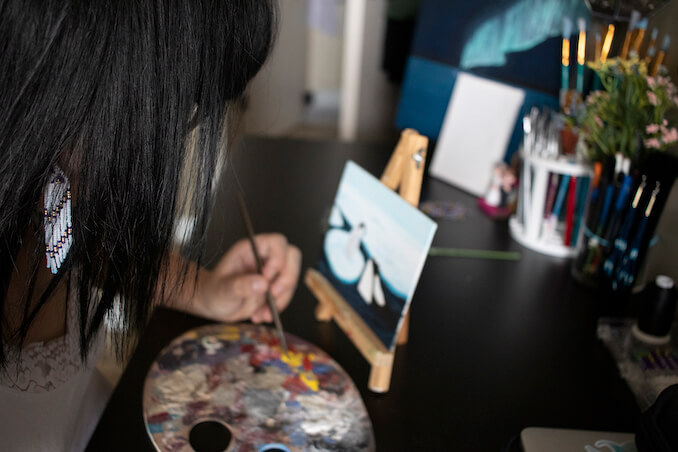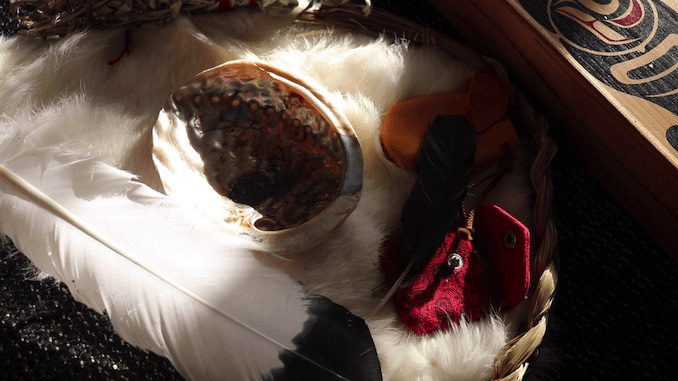 Which 'hood are you in?
I've lived all over this city and know every inch of it, but I always get drawn back to the heart of Calgary. I currently live and create in the Beltline area of Calgary's Downtown. I've lived here for the last five years and lived here with my mom when I was a little girl too. I've always loved how close to the living pulse of the city it is here. I am just blocks away from 17th Ave and I love to walk the streets, eat out on a patio, or take photos of hidden gems.
What do you do?
I started really perusing my artistic career three years ago when I started my crafting business. I was always afraid that art wasn't a real "career", but after I started my business, I learned otherwise. Since then, I've become a Graphic Designer for the technical skills and expanded my skills from just painting to beading, photography, and woodburning.
What are you currently working on?
I am creating some pieces about "motherhood and matriarchy" for a show with Making Treaty 7, and Arts common coming this fall. I want to touch on the topic of the discoveries in residential schools nationwide. I am also getting my crafting business up and running again, post-Covid. I've found a way to marry my love for painting, and my new skill of beading to make truly one of kind works.
Where can we find your work?
Currently, I have a set of works being showcased at Art's Commons, downtown Calgary, which will be up for virtual showing soon. I can also always be found on my Instagram, @Ojicreecrafter.