Recently, we published a collection of historical photos from the Tsuut'ina Nation. Today we're back with a follow-up post, but this time we're featuring the Stoney Nakoda Nation. According to oral tradition, the ancestors of the Stoney people lived in the foothills of the Rocky Mountains from time immemorial. They consider themselves to be the original people of the mountains. Today, the Stoney Nakoda Nation sits within these same foothills, but is much smaller than their traditional lands.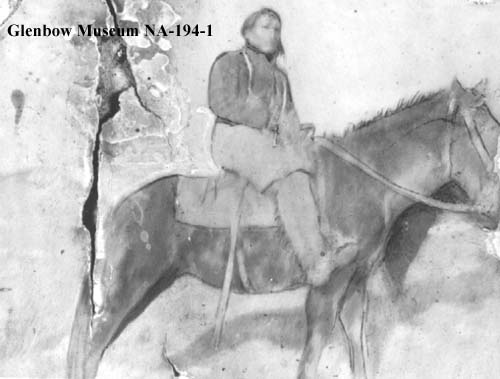 Culturally and linguistically, the Stoney Nakoda are closely related to the Plains Annisiboine. They speak the northern dialect of the Dakota language. Historically, neighbouring bands referred to them as 'Assiniboine' a name that literally translates to 'stone people' or 'people who cook with stones'.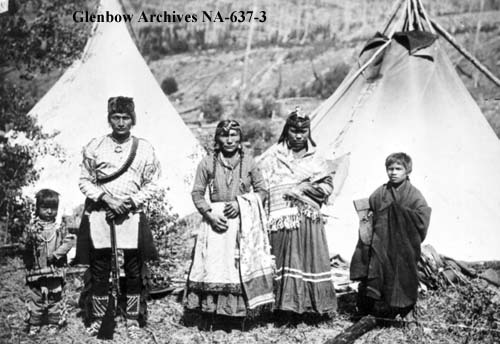 After both Edmonton House and Rocky Mountain House were established, The Stoney Nakoda people were active in trade and became invaluable guides to traders, explorers, surveyors, and missionaries. The Stoney Nakoda Nation is comprised of the Bearspaw, Chiniki, and Wesley First Nations, each of which were present at the negotiations of Treaty 7. Led by Chiefs Jacob Bearspaw, John Chiniki, and Jacob Goodstoney, Treaty 7 was accepted at Blackfoot Crossing in 1877. The original reserve land was established adjacent to the Morleyville Mission in 1879. After years of ongoing negotiations and petitions, the Bighorn and Eden Valley reserves weren't confirmed until 1948.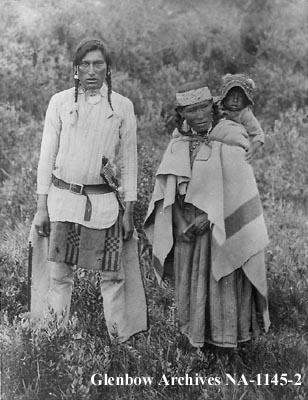 As with many other Indigenous people across Canada, the Stoney Nakoda Nation's culture has been threatened by the policies and practices of colonialism, including the Indian Act, residential schools, reserves, and the pass system. These acts have had ongoing impacts with Indigenous communities and have resulted in multi-generational trauma for many Indigenous people. The Truth and Reconciliation Commission and the National Inquiry into Missing and Murdered Indigenous Women are examples of the ongoing work of reconciliation in this country.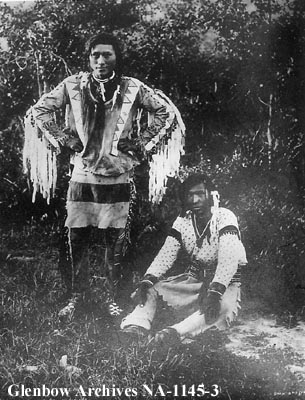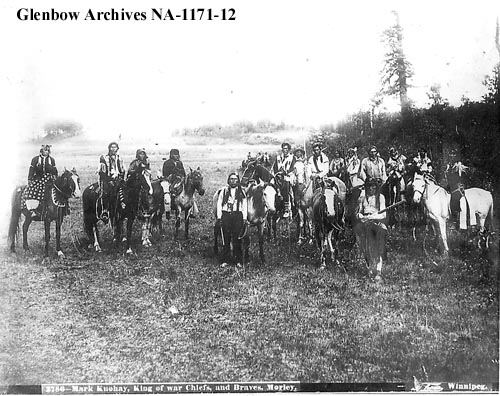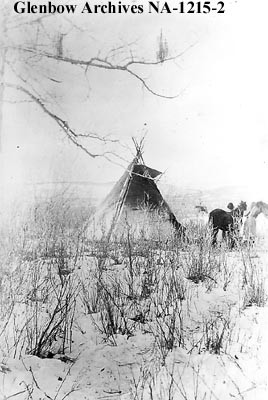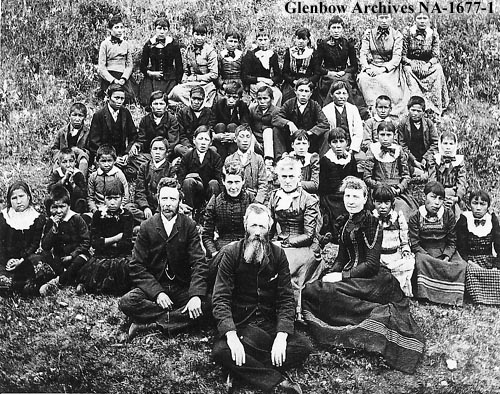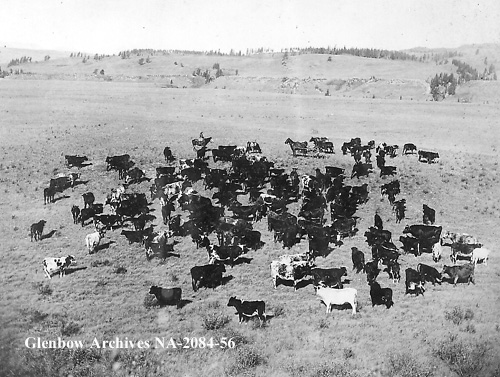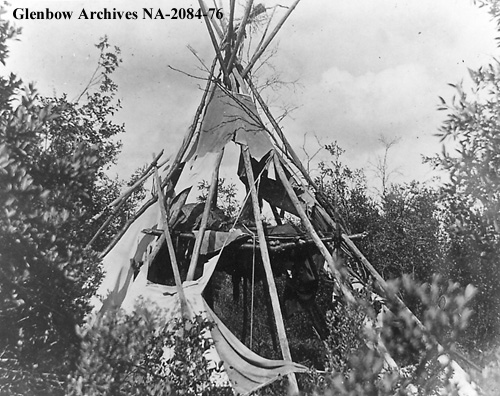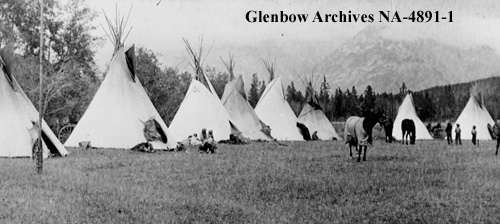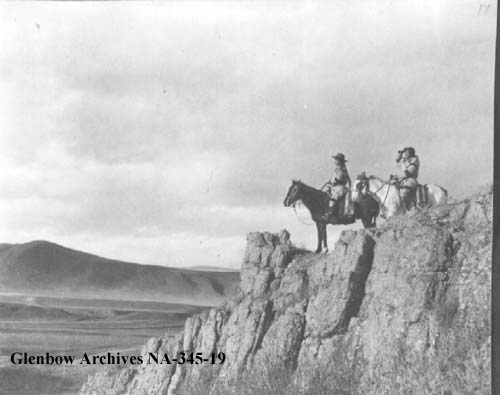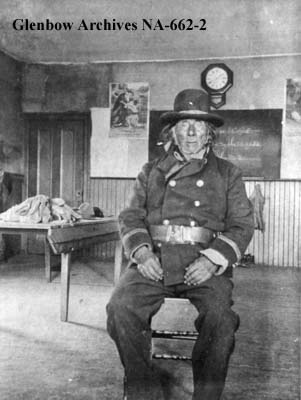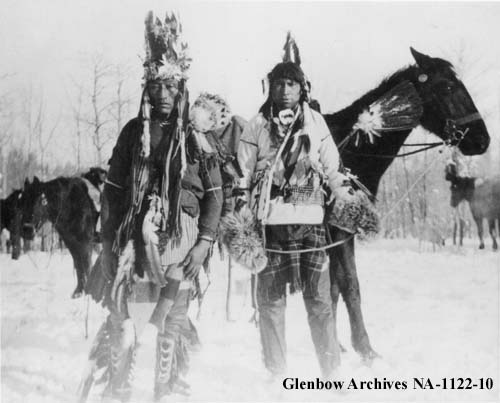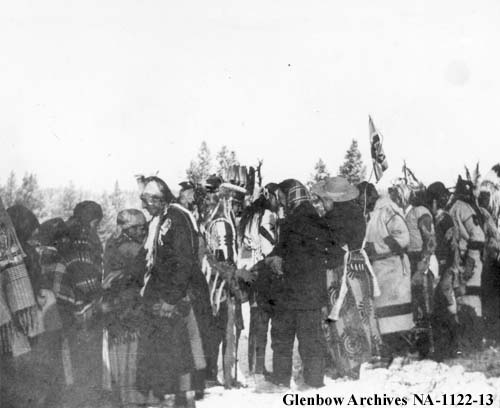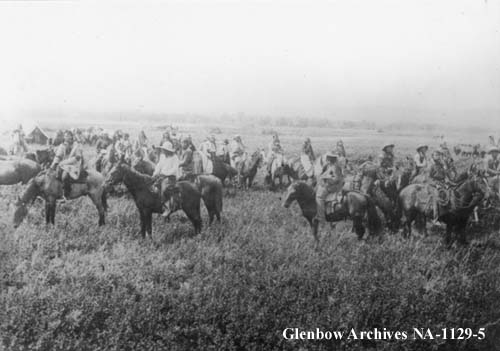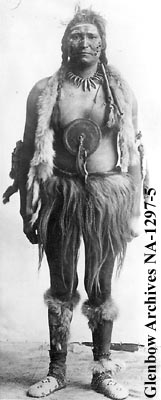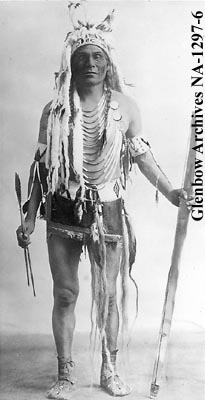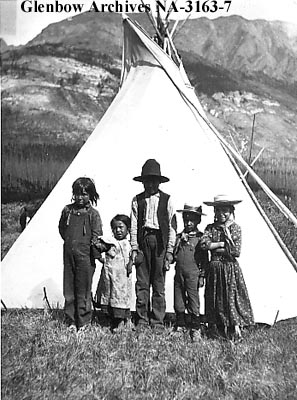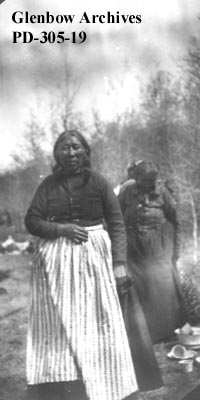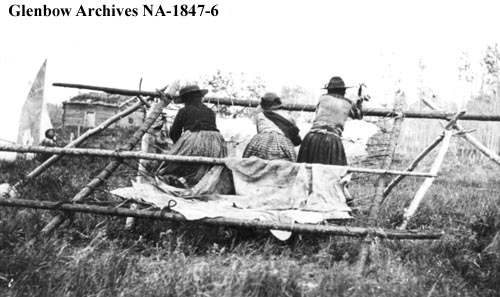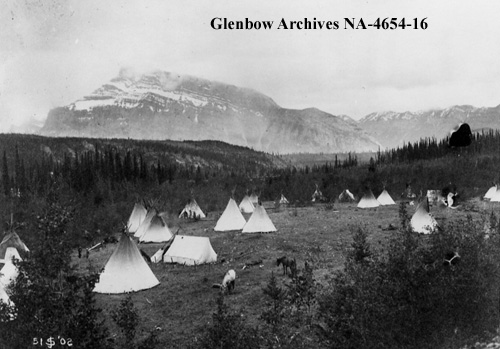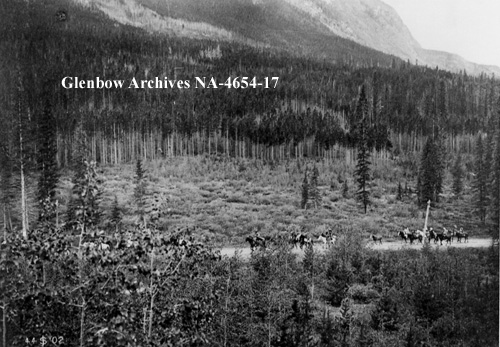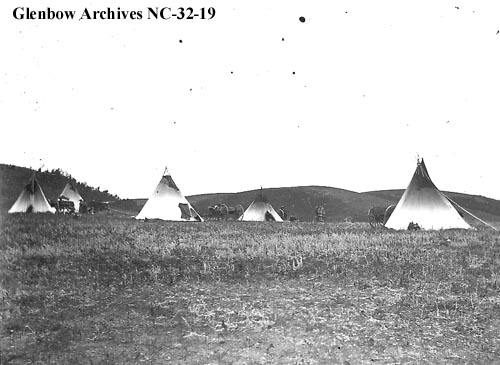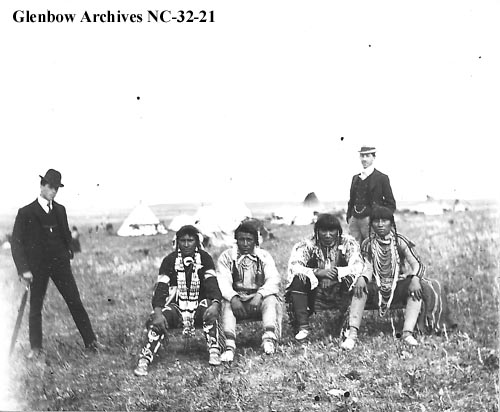 The photos above were collected from the Glenbow Archives. If you're interested, additional information can be found for each photograph on the Glenbow website by searching the identification number that is printed on the photo. There is also the option to purchase a high resolution copy. Stay tuned for additional posts featuring historical photos from across Alberta. We'd love to know what you think in the comment section below.