Meet Katlin Mathison, otherwise known as Okay Mann – a schoolboy heart with wandering toes whose childhood fascination with campfire singalongs sent him across the pond for a mentorship with Paul McCartney, a gold single in Norway, and back to the harsh weather and friendly faces of the Canadian prairies.
Now based in Calgary, Okay Mann is releasing a string of upbeat singles ahead of his sophomore album. Listen for heart-on-your-sleeve rock & roll that worships the hook but keeps thoughtful storytelling front and centre. His is the tale of a curious nomad: living and dying, one song at a time.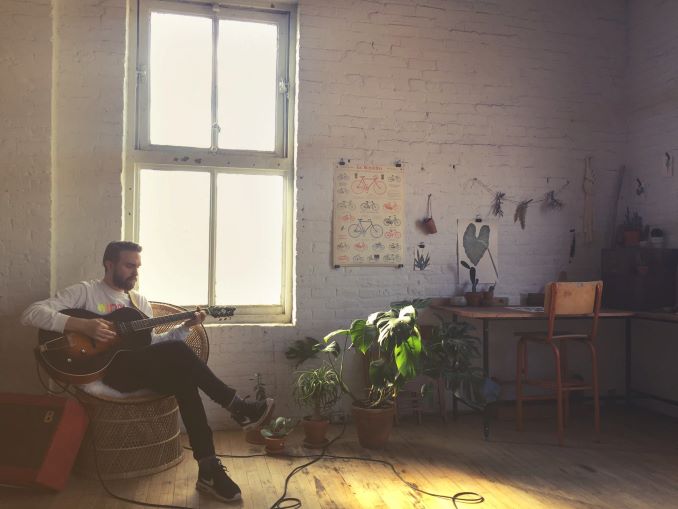 Name:
Katlin Mathison / Okay Mann
Genre:
Indie Folk
Founded:
2015
# of Albums:
1
Latest Release:
Little Mersey (album)
Latest Single:
A Lot
Latest Video:
Favourite musician as a teenager:
Kings of Leon
Favourite musician now:
Bon Iver, Big Thief, Tallest Man on Earth
Guilty Pleasure Song:
I Love You Always Forever – Donna Lewis
Live Show Ritual:
Introduce myself to the sound-tech, bar team, and other musicians on the bill
Favourite local artist:
Michael Bernard Fitzgerald, Wyatt C. Louis
EP or LP?
LP
Early bird or night owl?
Definitely a night owl.
Road or studio?
Studio. I like playing live, but I have become used to exploring sounds on my own
Any shows or albums coming up?
I've got a single coming out this fall called Sous I'm really excited about – follow me on Spotify to be notified when it's out!
***
Rapid Fire Calgary Qs
Favourite local Restaurant:
Probably Pigeon Hole / Model Milk
Favourite Street?
I live in Bridgeland and love the Centre Ave NE strip. So many cool independent businesses are popping up!
Favourite Park?
St Patrick's Island
Favourite Music Venue?
Koi! It's intimate, brings out really nice folks and has a wonderful team.
Favourite Vancouver Staple?
Phnom Penh restaurant. If you eat meat, the Marinated Butter Beef is life-changing.
Where can we follow you?
Instagram | Twitter | Facebook | Spotify