The Kainai Nation, also known as the Blood Tribe, is the largest First Nation by area in all of Canada. Even though the modern-day reserve is the largest in this country, it pales in comparison to their traditional territory. The range of the Kainai People spanned from the Rocky Mountains in the west to the Great Sand Hills in the east, which is now Saskatchewan, and the North Saskatchewan River in the north to the Yellowstone River in Montana to the south.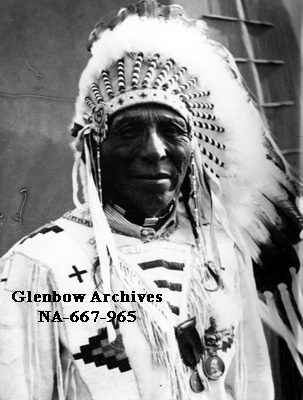 The Kainai Nation is part of the Blackfoot Confederacy, or Siksikaitsitapi, which is comprised of the Piikani and the Siksika Nations, as well as the Aamskapi Pikuni in Montana. Traditionally, the Kainai were a nomadic people, following the great bison herds that provided their clothing, shelter, and sustenance. They had a reputation for being fierce warriors and their enemies included the Cree, Ktunaxa, Shoshone, and Crow Nations. During times of intense fighting, male Kainai would gain social prestige through acts of war.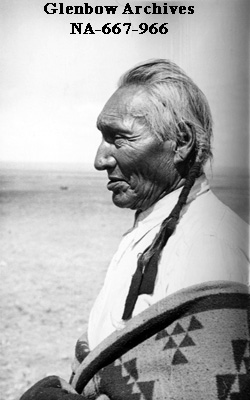 As with many Plains Indigenous cultures, Kainai traditions were shared orally from one generation to the next. This included important cultural practices such as sweat lodges, Sun Dances, the use of medicine bundles, and consultation with shamans for spiritual guidance and healing.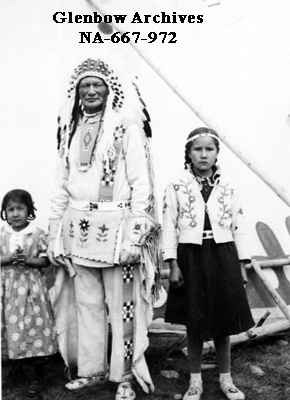 The true origin of the 'Blood' name is a disputed one and may have been lost to time. Some believe it is a rough translation of the Blackfoot word 'Aaapan', which means 'blood'; possibly in reference to a traditional blood soup. Others infer that it was a mistranslation of a different Blackfoot word 'Aapi' or 'white', which is in reference to the ermine-skin regalia typically worn by Blood Chiefs. Others yet feel that the name was given to the Kainai People by the Cree or Kutenai People, who considered them dangerous enemies.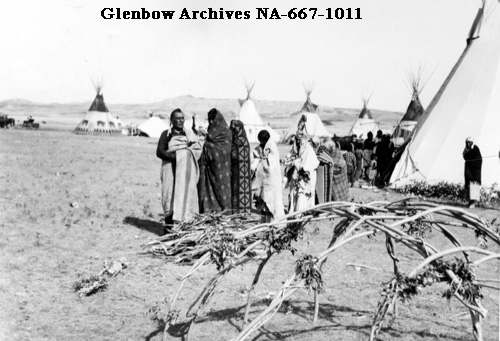 As with many other Indigenous people across Canada, the Kainai Nation's culture has been threatened by the policies and practices of colonialism, including the Indian Act, residential schools, reserves, and the pass system. These acts have had ongoing impacts with Indigenous communities and have resulted in multi-generational trauma for many Indigenous people. The Truth and Reconciliation Commission and the National Inquiry into Missing and Murdered Indigenous Women are examples of the ongoing work of reconciliation in this country.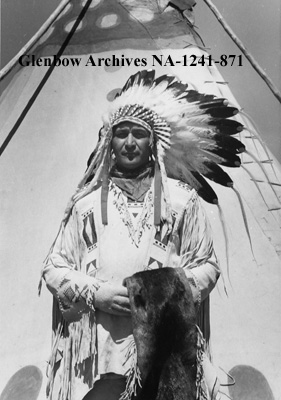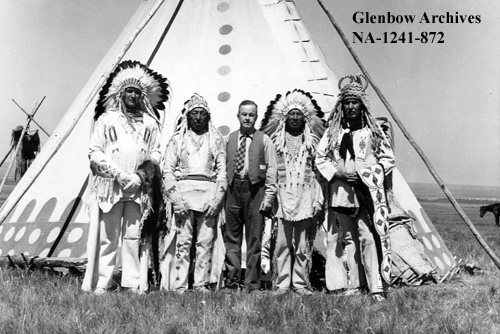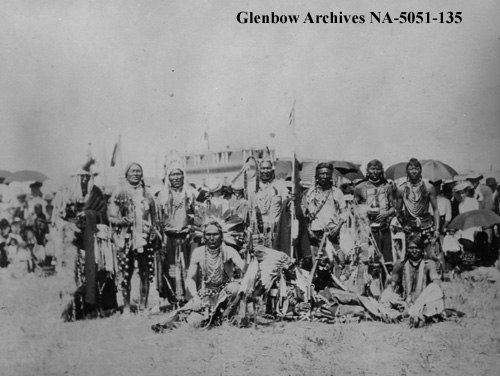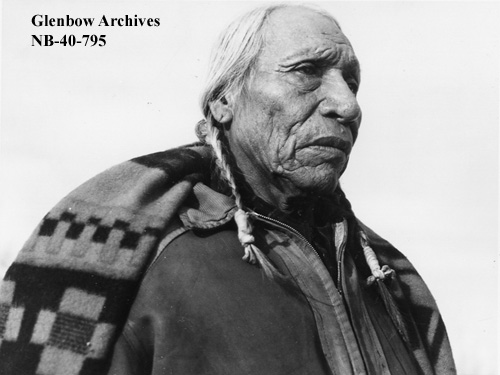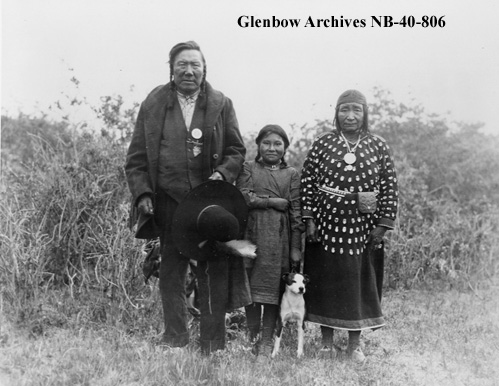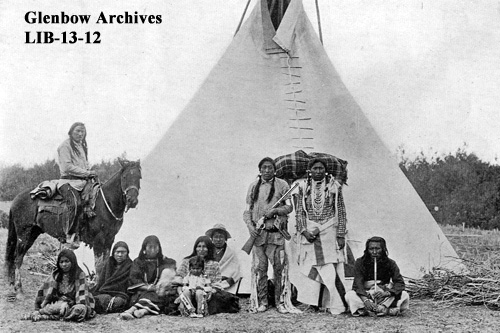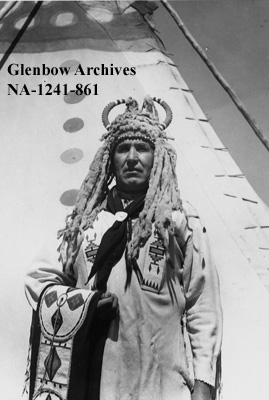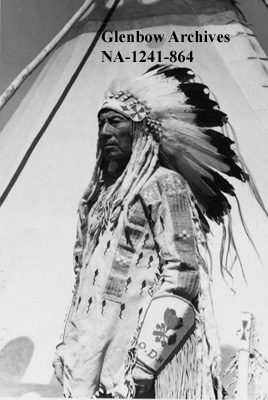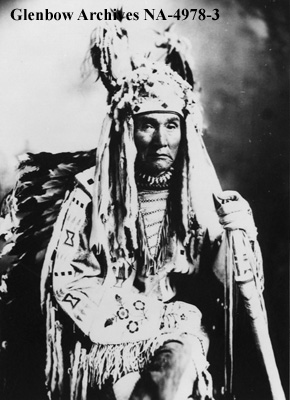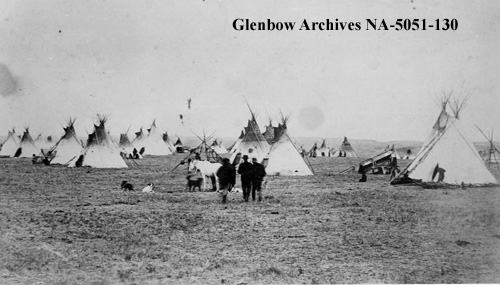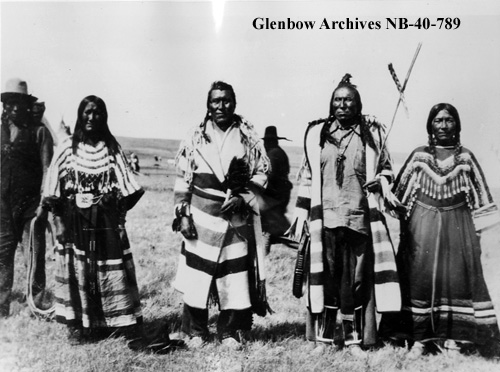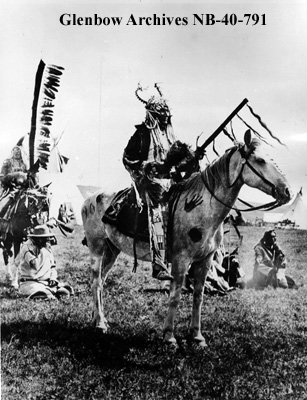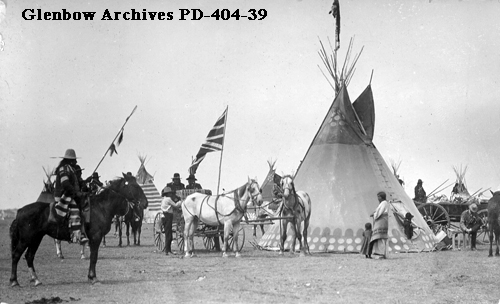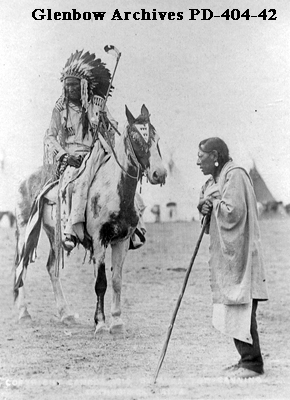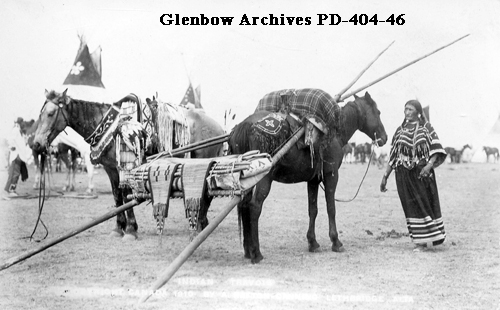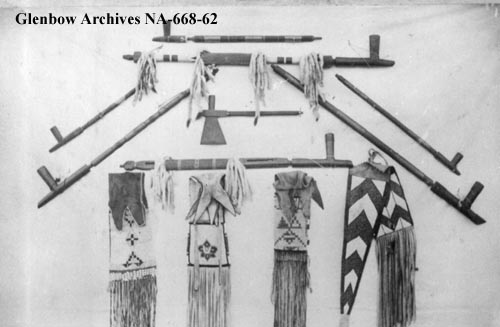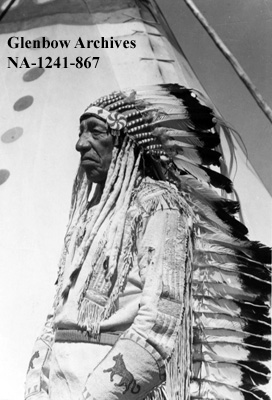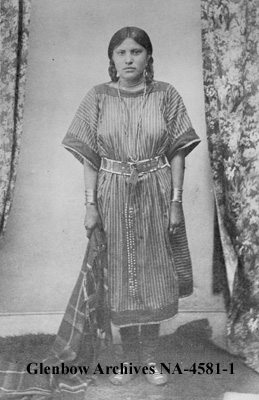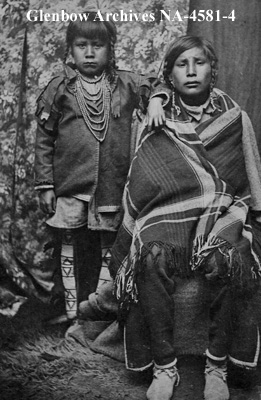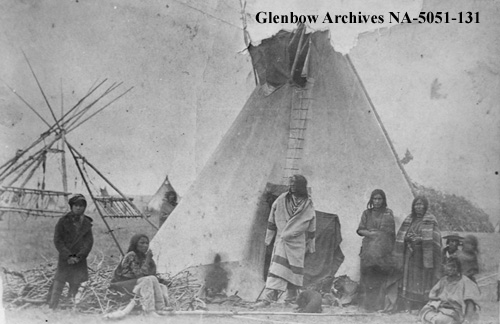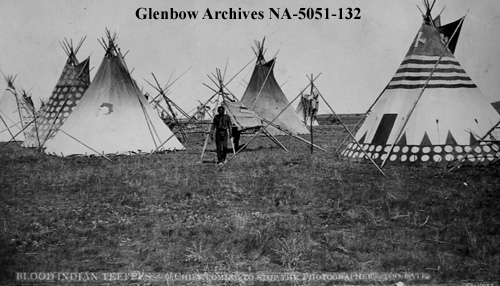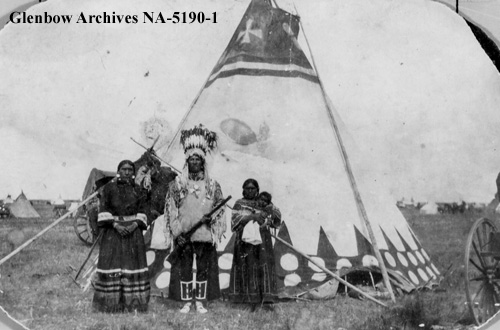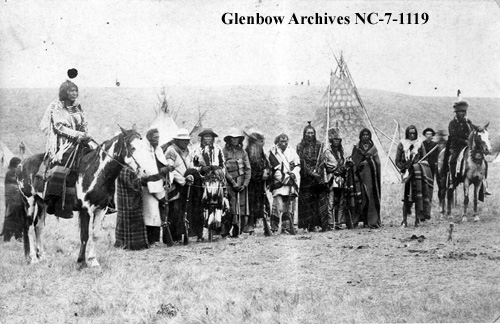 For similar collections, please see previous posts about the Tsuut'ina Nation, the Stoney Nakoda Nation, and the Siksika Nation.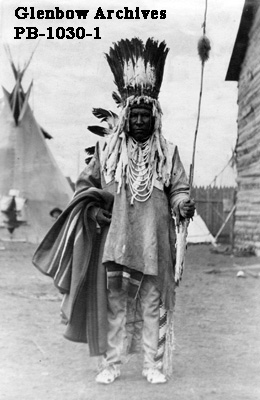 The photos above were collected from the Glenbow Archives. If you're interested, additional information can be found for each photograph on the Glenbow website by searching the identification number that is printed on the photo. There is also the option to purchase a high resolution copy. Stay tuned for additional posts featuring historical photos from across Alberta. We'd love to know what you think in the comment section below.