The Bow Valley was occupied for thousands of years before European explorers stumbled upon the New World. According to Chiniki Elders from the Stoney Nakoda Nation, the area around present-day Exshaw contains many sacred mountains that were used for vision quests. Deeply spiritual pictographs, that were drawn by the ancestors of the Stoney Nakoda People, can still be seen in various locations within the same area. This part of the Bow Valley was used regularly as a seasonal camp for hunting, fishing, and collecting medicinal and sacred herbs and berries. Some of these plants were, and still are, used for smudging ceremonies. The Stoney name for this area is Chânh pay Oda, which means 'many stumps'. The name comes from the numerous tree stumps that were left by the Stoney who harvested Douglas fir trees in the early 1900s. They were employed by cement plants located around Exshaw to harvest the wood and cut it into six-foot lengths. The wood was transported to these plants, where it was used as fuel to heat the rocks, which were then crushed to make cement.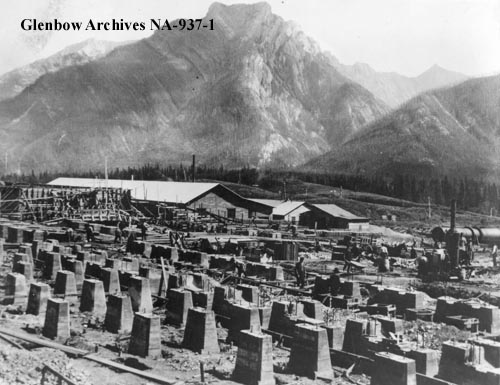 Exshaw was named by Sir Sanford Fleming after his son-in-law, E. William Exshaw, who along with Fleming helped establish the Western  Canadian Cement & Coal Company in 1906. That cement plant would become the most innovative and modern plant in the world. The Exshaw site was chosen for its abundant quantity and quality of limestone, as well as the availability of nearby power sources, and its proximity to the CPR's rail line. The original plant was located further west than its modern-day replacement, which is now owned and operated by LaFarge. Since that time, two other industrial operations began mining in the area. The Baymag magnesium oxide plant is located to the west of Exshaw, while the Graymont lime and limestone plant is situated to the east.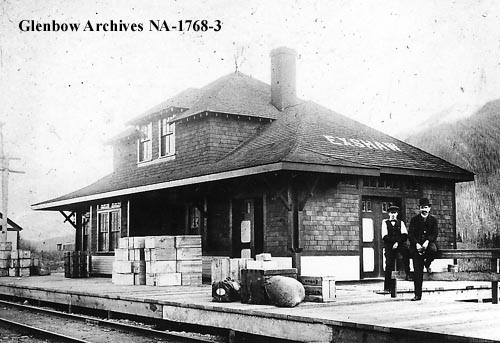 At one time, Exshaw was actually inside the boundary of Rocky Mountains National Park, now known as Banff National Park. The original park gates were located just a couple of miles east of the hamlet. Today, Exshaw is the largest of five hamlets (the others being Lac des Arcs, Harvie Heights, Benchlands, and Dead Man's Flats) that are located within the Municipal District of Bighorn Number 8.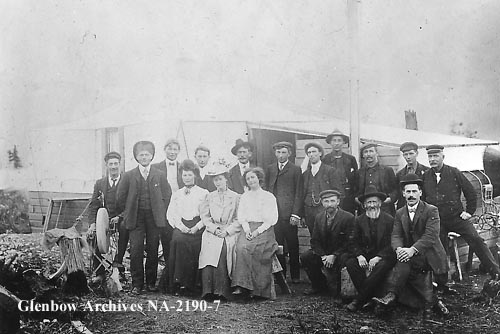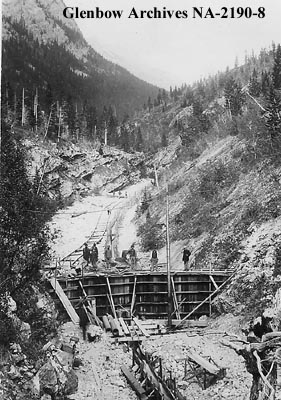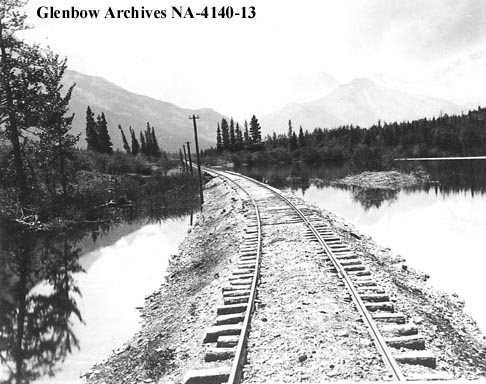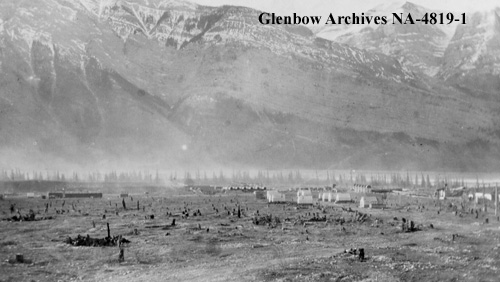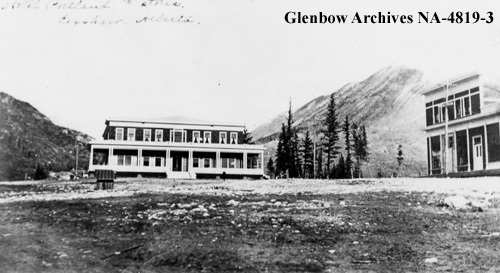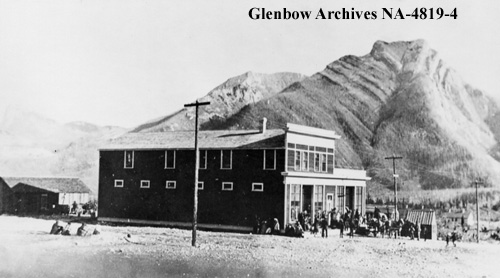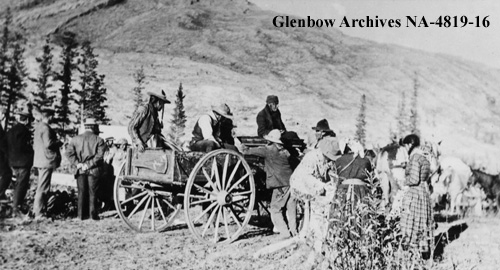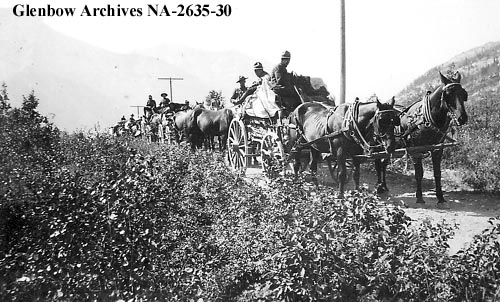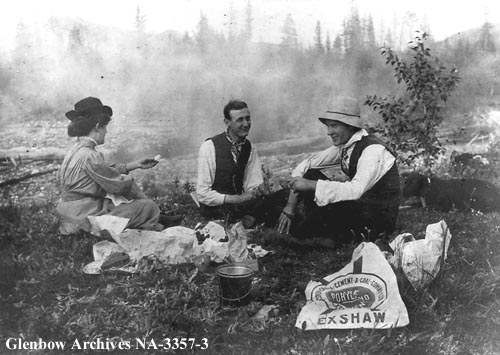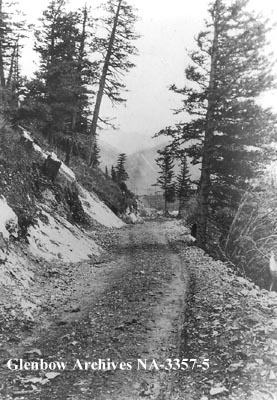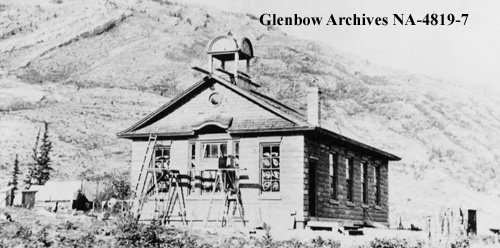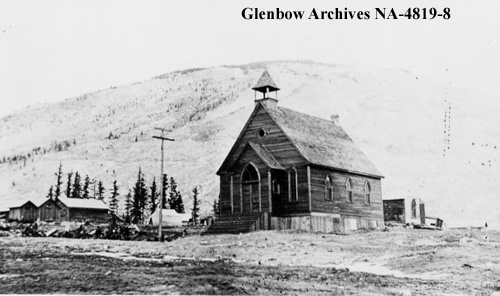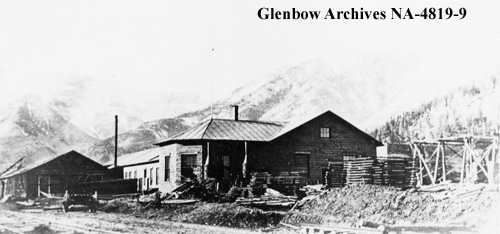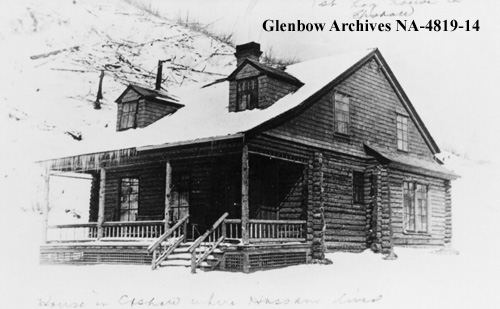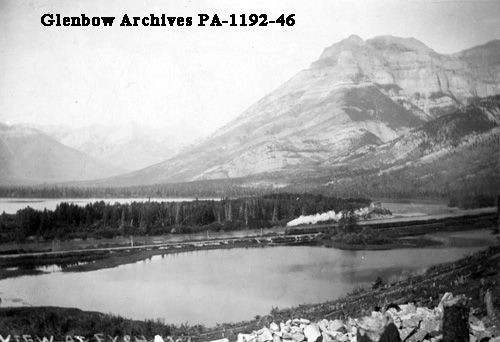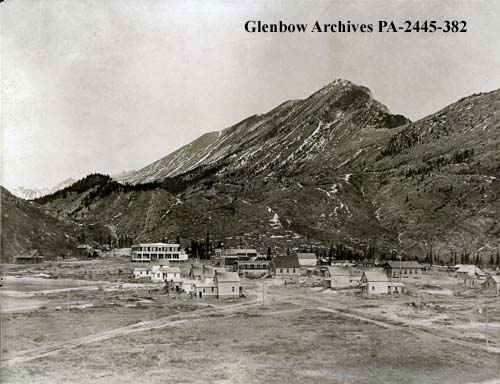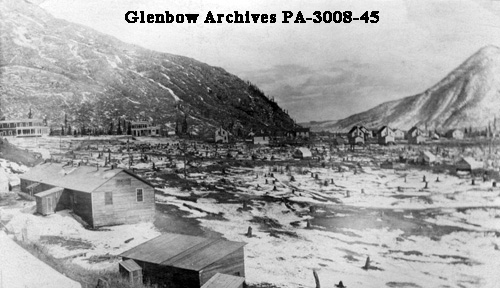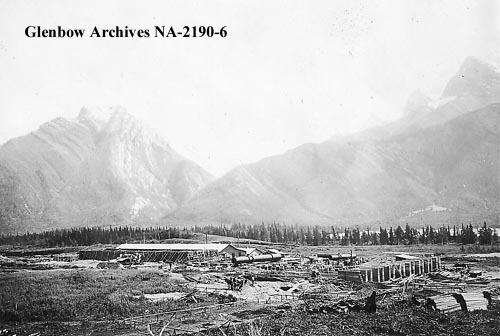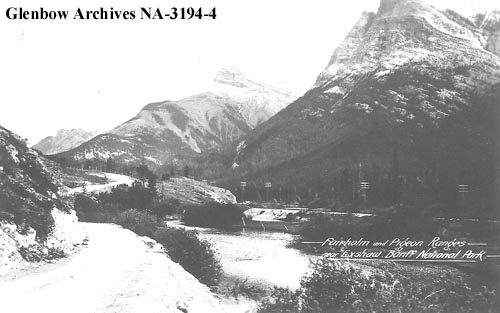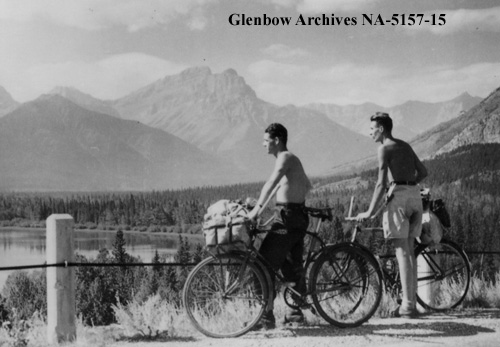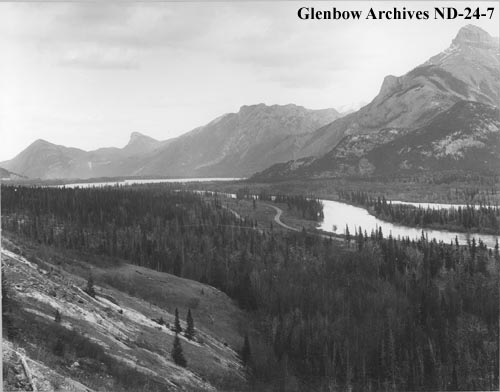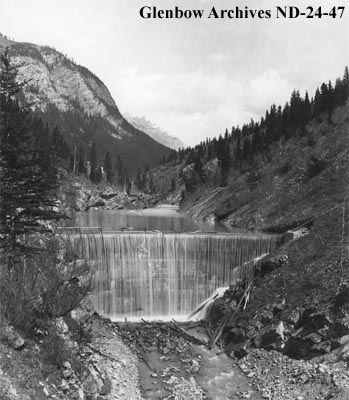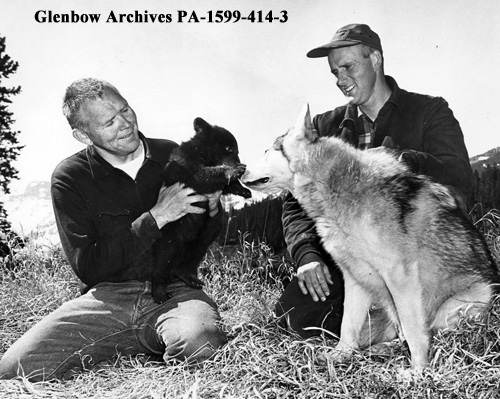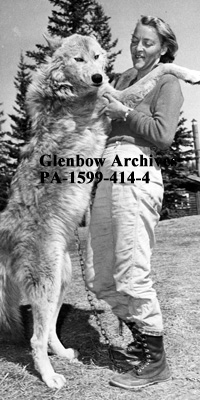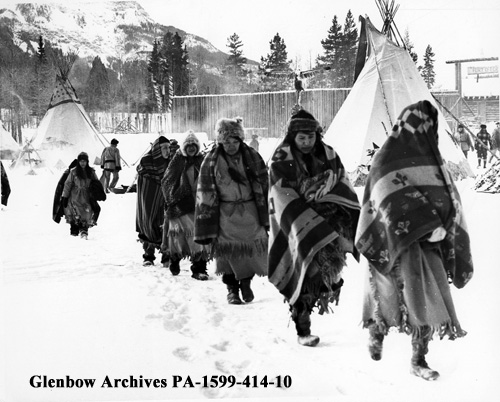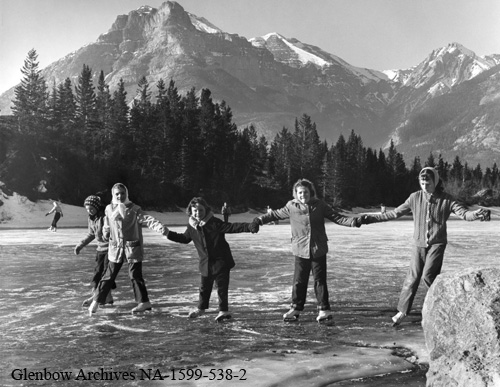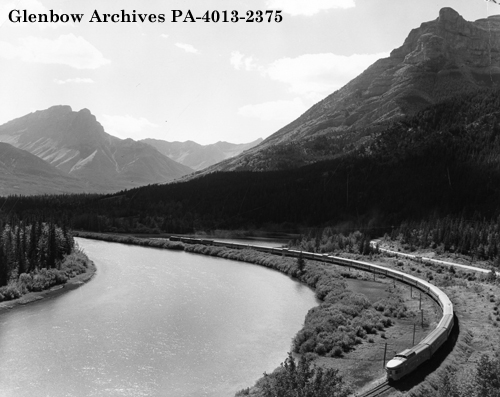 For additional stories and historical photos from the Bow Valley, please see these previously-published posts: Historical Photos from Canmore and the Bow Valley, Enter the Rat's Nest: Caving in the Bow Valley, and Wild Jobs: Cave Guide.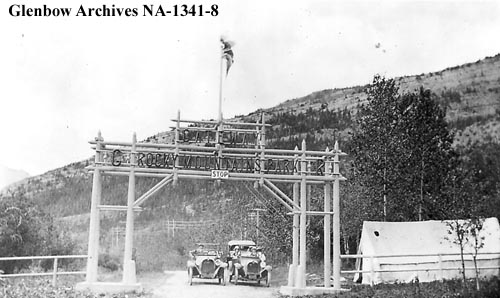 The photos above were collected from the Glenbow Archives. If you're interested, additional information can be found for each photograph on the Glenbow website by searching the identification number that is printed on the photo. There is also the option to purchase a high resolution copy. Stay tuned for additional posts featuring historical photos from across Alberta. We'd love to know what you think in the comment section below.