Long time readers will remember me Entering the Rat's Nest with Canmore Cave Tours a few years ago. That post told the story of my exciting subterranean adventure exploring one of Canada's longest cave systems. I have thought about that experience a lot since then and hope to return for another tour in the near future. Until that happens, I have the next best thing for you, an interview with a local Cave Guide.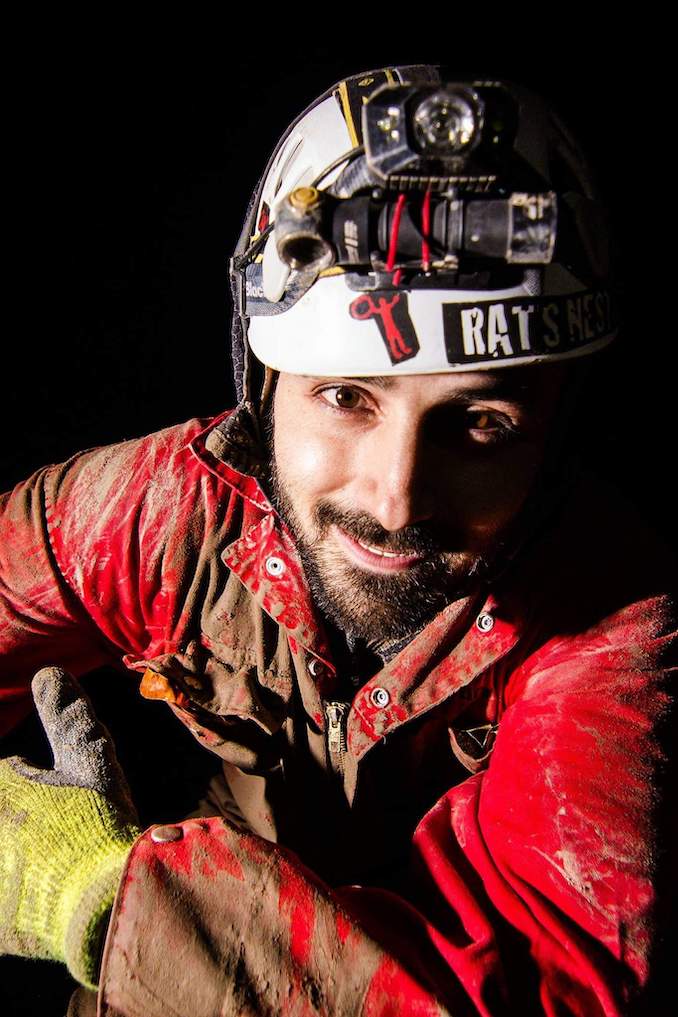 Cameron Harburn was born and raised in Calgary and then attended high school in Banff. After completing university he began working in the Bow Valley in the tourism industry. His jobs have included running helicopter, national park, and caving tours in the summer months. During the winter Cam heads to Kenya, East Africa to work with a heli-tour provider there. The man is as local as they come and is a wealth of information about the caving industry.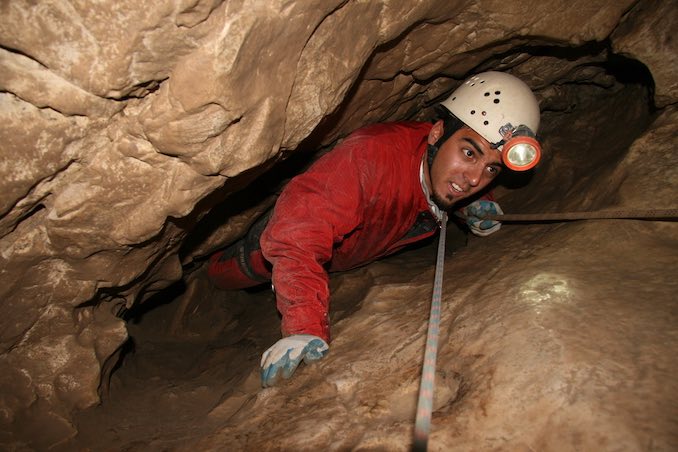 What follows are the highlights from our recent interview. You'll notice Cam's passion for showing others the natural world, both above and below ground, shines through. His responses are thoughtful, honest, and often mixed with humour to keep things fun, which is also what you can expect when you're on an excursion with him. I hope you enjoy this sneak-peak into the life of a Cave Guide and when you're ready to take the plunge underground be sure to give Canmore Cave Tours a call.
Calgary Guardian: "How long have you been a cave guide?"
Cam Harburn: "I'm on my third season and approaching my 200th cave tour. The 200th cave tour is an exciting landmark because afterward the other cave guides take you out on the town in Canmore and buy you fried chicken and malt liquor!"
CG: "Hahaha I feel like I want to be around for your 200th, if that's how you celebrate! What type of training/certification to you need to be a cave guide?"
CH: "Due to how niche Cave Guiding is, for the most part the global industry is unregulated, but thankfully for my own safety and that of my guests my employer requires strenuous in-house training including, but not limited to natural history, local history, cave rescue, knots, ropes, and wilderness first-aid."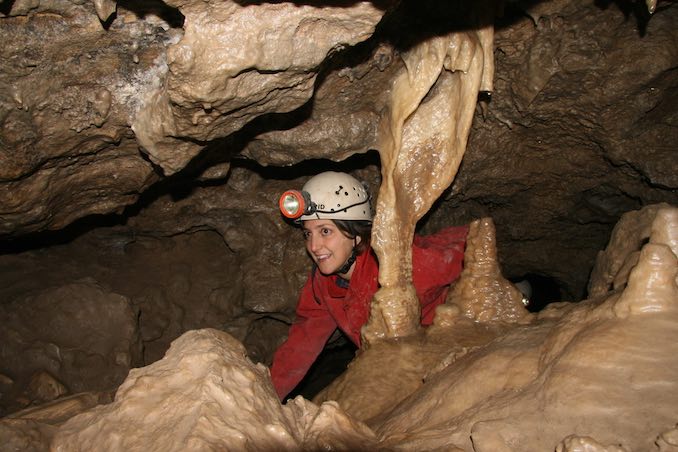 CG: "What is the best thing about your job?
CH: "When someone does something they didn't think they previously could is awe-inspiring every time."
CG: "What is one of the most challenging things about your job?"
CH: "Caves are naturally difficult and very different environments than we are generally used to. It  takes time to assist people to become accustomed to this new reality."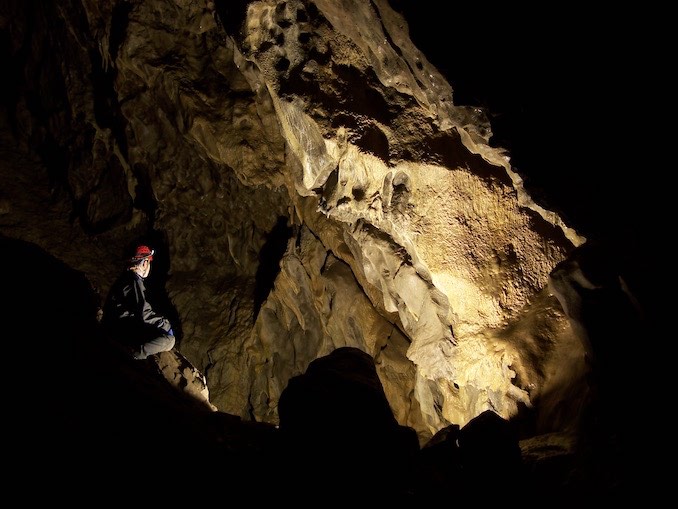 CG: "Other than Rat's Nest Cave, what are some of the other caves you have explored?"
CH: "I started by exploring abandoned mines and tunnels before moving onto caves. Rat's Nest Cave is so endlessly expansive that I haven't found much need to explore other caves."
CG: "What are your must-haves in terms of gear while guiding?"
CH: "Lighting is number one, followed by sturdy shoes, climbing gear, food, and water."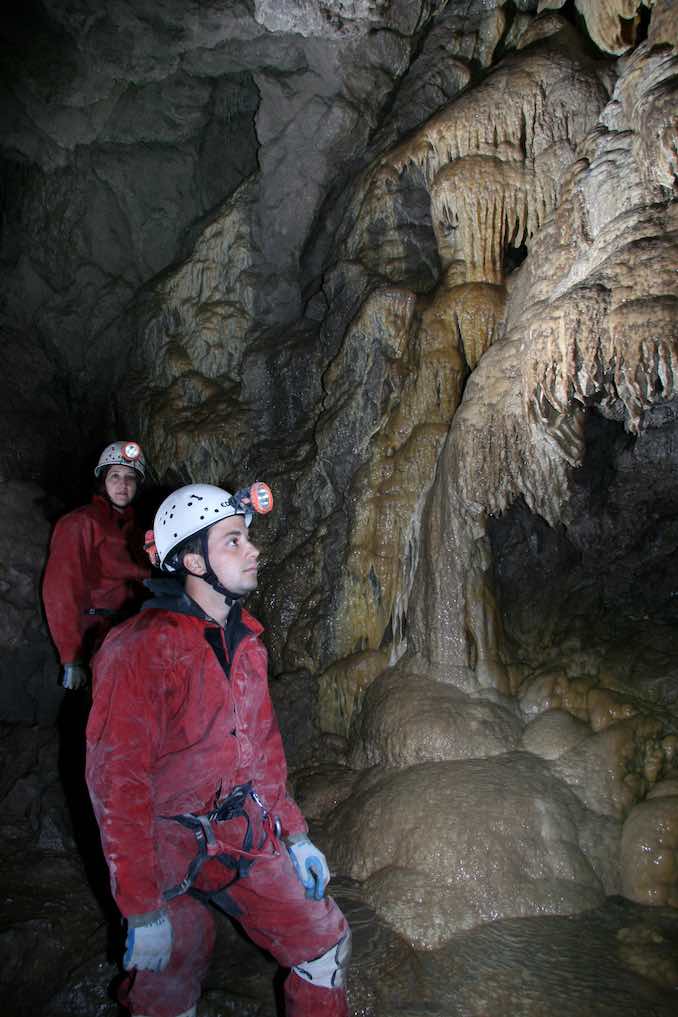 CG: "Caving is an inherently dangerous activity, how do you mitigate risks for your guests while guiding?"
CH: "Compared to other inherently dangerous activities, the chance and severity of  caving injuries are quite low. What is high is the mental aspect of psychologically overcoming challenges of height, darkness, and confined spaces, caving has them all! These things are by far the worst in your own mind, but can actually be fun when experienced under the right conditions, that's what I'm here for, boo!" 
CG: "Do you have any memorable stories from your job? Would you be able to share one with us?"
CH: "One time there were three sisters on a private cave tour who meet once a year in a new part of the world and challenge themselves to do new things. All they wanted to do was hide in the dark and scare unsuspecting cave explorers. I felt that."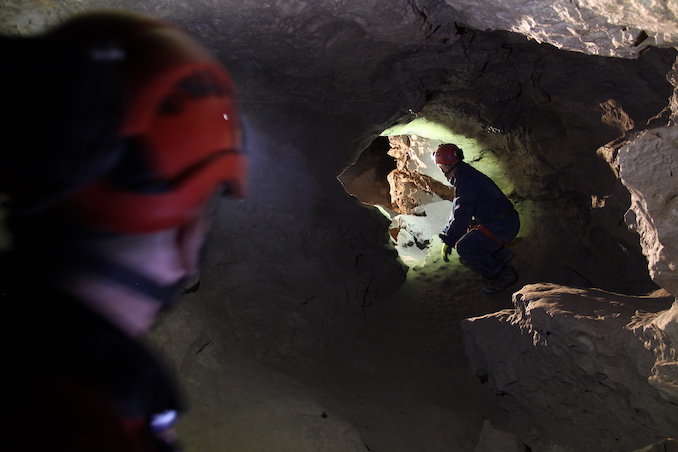 CG: "What is it about cave exploration that keeps you coming back?"
CH: "I've scoured the reaches of the upper world for a wife, something subterranean is my only hope now."
CG: "What advice would you give to someone looking to get into the profession?"
CH: "Knots, ropes, and climbing equipment are your best friends in the land down under, get aquatinted."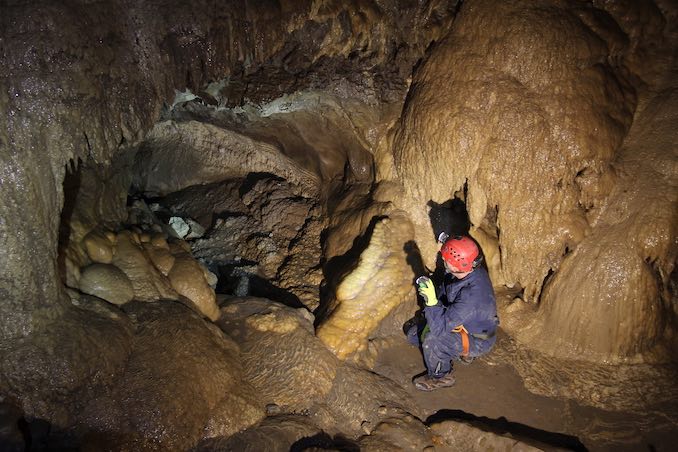 CG: "Any parting words you'd like to share with our readers?"
CH: "What's daunting in the mind and achieved through the body is what sets the soul free."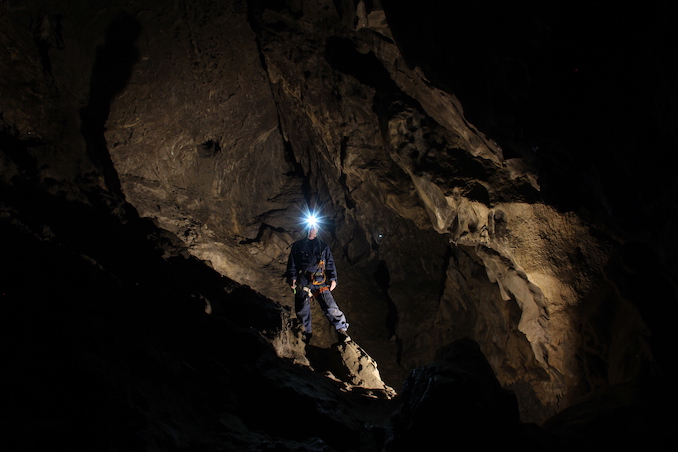 I would like to take this opportunity to thank Cameron for giving us a glimpse into his career. At times the guiding lifestyle can seem tedious and often thankless, but your positive energy and dedication to your craft are apparent through your words. The guests on your tours are obviously very lucky to have you as their guide.
To book your next caving tour please visit the Canmore Cave Tours website. You can also connect with them on the following social platforms, Facebook, Instagram, Twitter, and TripAdvisor.
***
About this column:
Wild Jobs is a running series that focuses on people in outdoor-related professions. It provides a brief snapshot of their career and the duties that it entails. Please see my previous post, Wild Jobs Part Eighteen: Paddleboard Guide to learn more.