This past fall I was attending a professional development day in the Bow Valley that was specifically for Outdoor Educators. One of the guest speakers was Jeff MacPherson, a Rescue Specialist with Kananaskis Public Safety. His presentation, aimed at better preparing teachers to take their students outdoors, was so captivating that he fielded more questions than all the rest of the incredible presenters that day. To make this story even better, Jeff wasn't even supposed to be speaking at the event. His colleague came down with a terrible flu and Jeff was literally asked the morning of to cover for him. If he wouldn't have shared that information with us, we would have been none the wiser, he was just that good!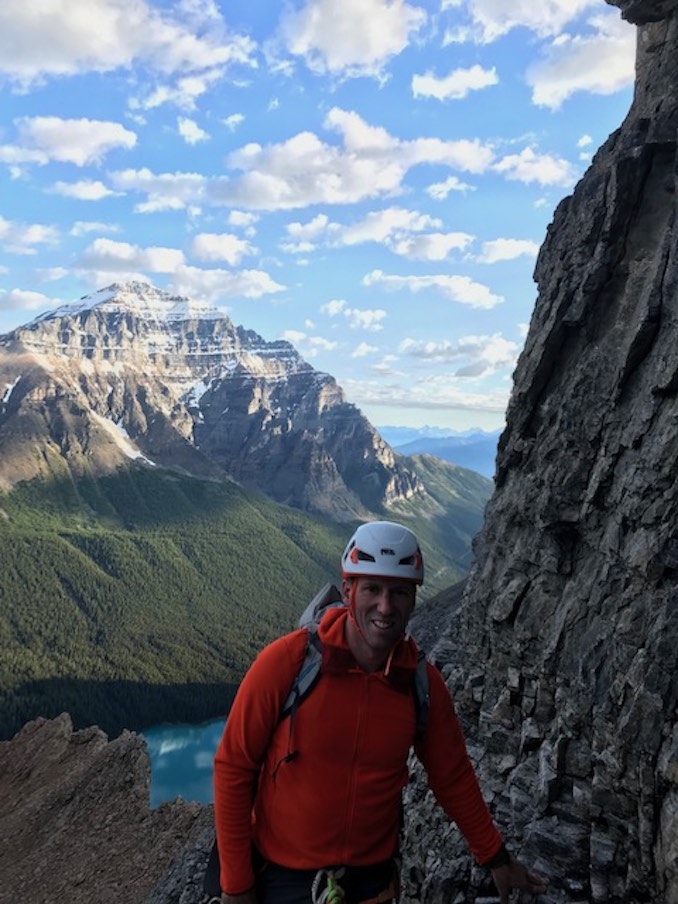 After his presentation, but before his cell could ring indicating he was urgently needed somewhere else, I approached Jeff to gauge his interest level on being featured in this column. To my delight he was very keen on the idea of sharing a snapshot of his career. I was also thrilled to learn that Jeff is a heli-ski guide during the winter months, another career I'd been trying to feature in Wild Jobs for quite awhile, so we exchanged contact info and planned to chat later. We connected several times via email where Jeff shared insider details about both of his exciting careers. Here are the highlights from the first of two Wild Jobs stories with Jeff MacPherson.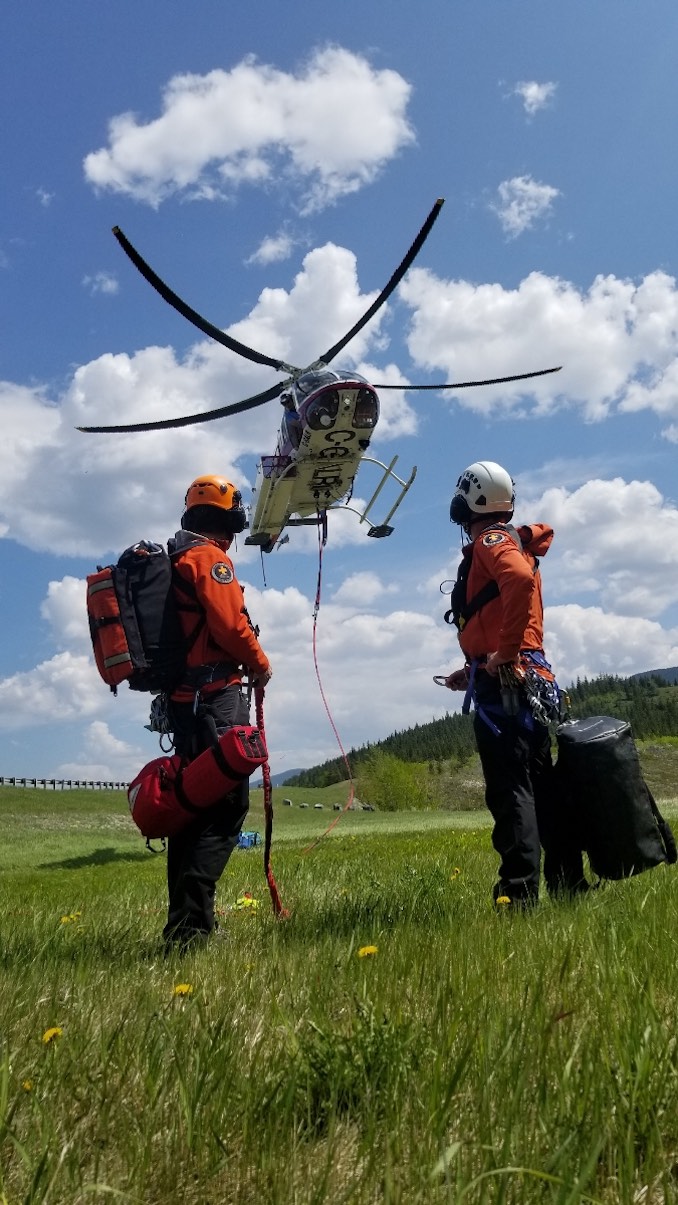 Jeff was born and raised in Edmonton and like a lot of Albertans he grew up playing hockey and ski racing. Jeff was also introduced to climbing at a young age. He and his buddies would spend hours climbing under a bridge that spanned the North Saskatchewan River. Traveling to the mountains was required for many ski race events and eventually he went on his first climbing trip in the Rockies. From that point on Jeff was hooked on the mountains and decided that he needed to live among them.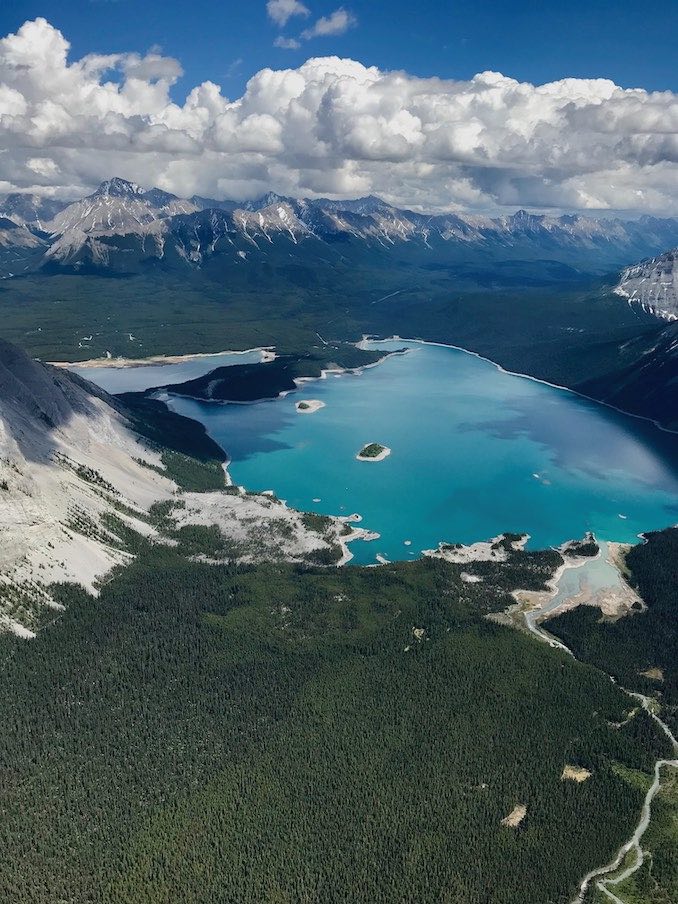 He now calls the Bow Valley home and has just wrapped his first summer working with Kananaskis Public Safety in a seasonal position.
Calgary Guardian: "What type of training/certification/education do you need for your job?"
Jeff MacPherson: "You need a guiding certification through the ACMG or IFMGA. I am an ACMG Ski Guide, Apprentice Rock Guide, and Hiking Guide. You must have a minimum of one of the mountain stream certifications to qualify for the job. Other education needed is Advanced Wilderness First Aid and some Swift Water Rescue Training is also a bonus. Because the job is so unique there is a lot of on the job training with the helicopter sling rescue, working with Conservation Officers, and the like. To even be considered you need lots of personal mountain experience."
CG: "What's the best thing about your job?"
JM: "That is a tough thing to narrow down because there are so many. The people I work with, they are true pros and great people to be around. Second, would be working in the different Kananaskis Parks. Just helping people in these beautiful mountains is truly amazing."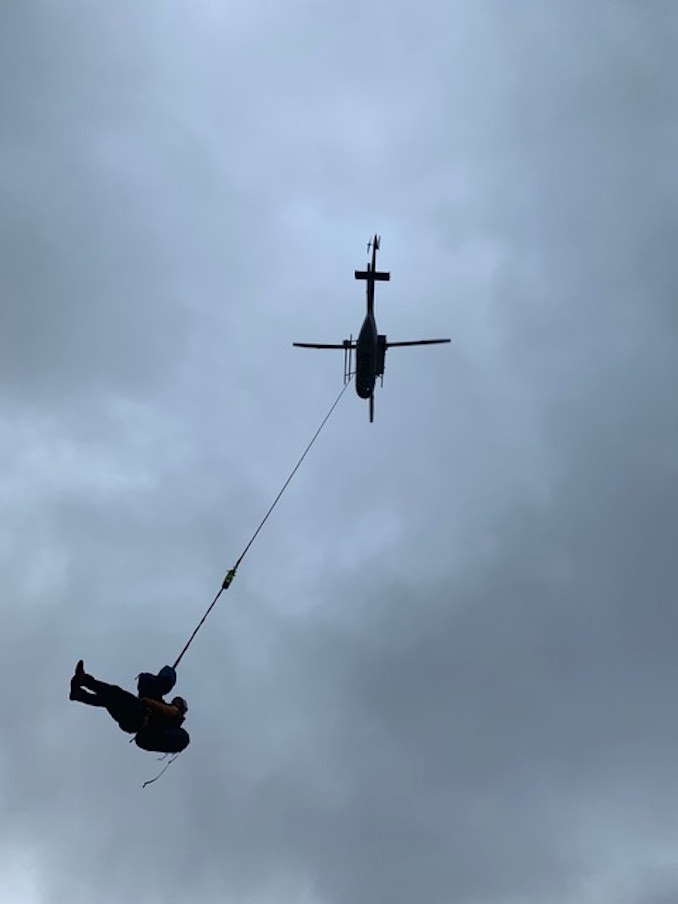 CG: "What are the most challenging things about working with Kananaskis Public Safety?"
JM: "The diversity of calls and having to be ready at any time for any type of emergency, from climbers, to hikers, and paddlers, off-road vehicles, lost or missing persons, and everything in between. During the busy months it sometimes feels like it is just a matter of time before we get that call. It can be challenging just waiting."
CG: "Kananaskis Public Safety is responsible for an enormous area. Could you give me an idea of just how big of an area you're responsible for?"
JM: "We cover the areas from the Ghost, Bow Valley, Spray Valley, Kananaskis, the Elbow and Sheep Valleys, right down to the Livingstone Range. We have rescues in and around the Crowsnest Pass and up north towards Ya Ha Tinda Ranch."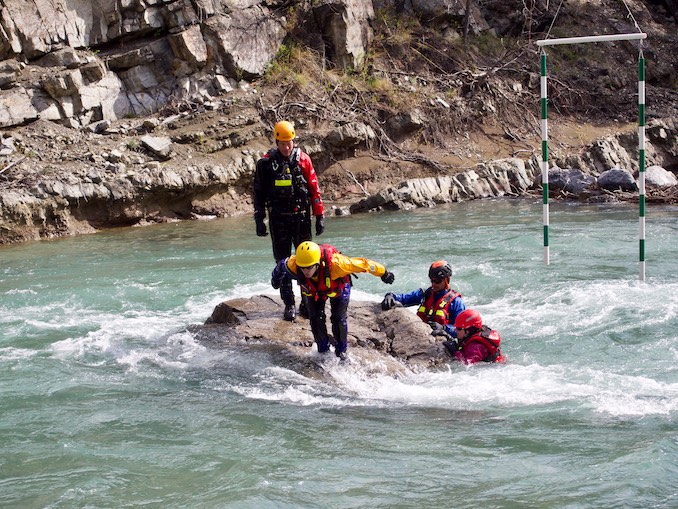 CG: "There's obviously no such thing as a 'normal' day at the office for you, but could you give me an idea of what a typical day might look like?"
JM: "I would say on a typical day we use the morning to do some sort of training or catch up on paper work. The training could be a quick rock climb, taking the boat out on the river, or even heading out for a dirt bike ride to get familiar with a trail system. Typically most of our rescue calls will start to happen sometime mid afternoon and can continue right into the evening or overnight."
CG: "Previously, I did a story on the Cochrane Search & Rescue team. Can you explain how Kananaskis Public Safety differs from other search and rescue operations in the province?"

JM: "One of the biggest differences is that Kananaskis and Banff National Park have paid rescue positions. The military and the fire department are also paid rescuers. Both the Banff and Kananaskis agencies are highly skilled and trained in mountain backcountry rescues whereas most other groups don't deal with that type of technical terrain. SAR groups are very skilled and well-trained. They organize and manage searches and have the ability to cover lots of ground. Typically they are also volunteer organizations."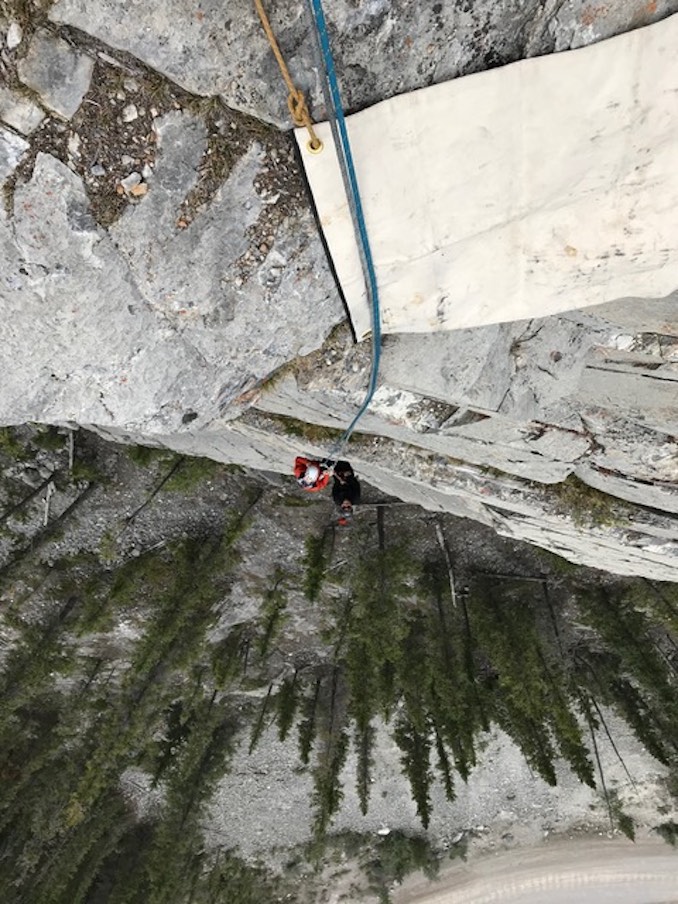 CG: "So I will follow that with, how is Kananaskis Public Safety funded?"
JM: "We are fully funded by the government."
CG: "I'm sure you have enough interesting stories to write an entire book, but could you share a memorable moment, or two, from your time on the job?"
JM: "There are many rescues that are memorable, but I think the best moments would be when we are flying from rescue to rescue. Just lots of action, flying all over the place. One evening I was on call,  I started the first call at about 16:30 and did not land back in Canmore until close to sunset. We went from Yamnuska for an injured hiker that had fallen down the scree slope, then out to McLean Creek for a dirt bike crash, and then back to Yamnuska for a lost hiker. The other rescue that comes to mind would be for a mountain biker in Kananaskis. While I was long lining him out we got a call for a cliff jumper at Elbow Falls. This is a good example of how we can be doing two different activity calls within minutes of each other."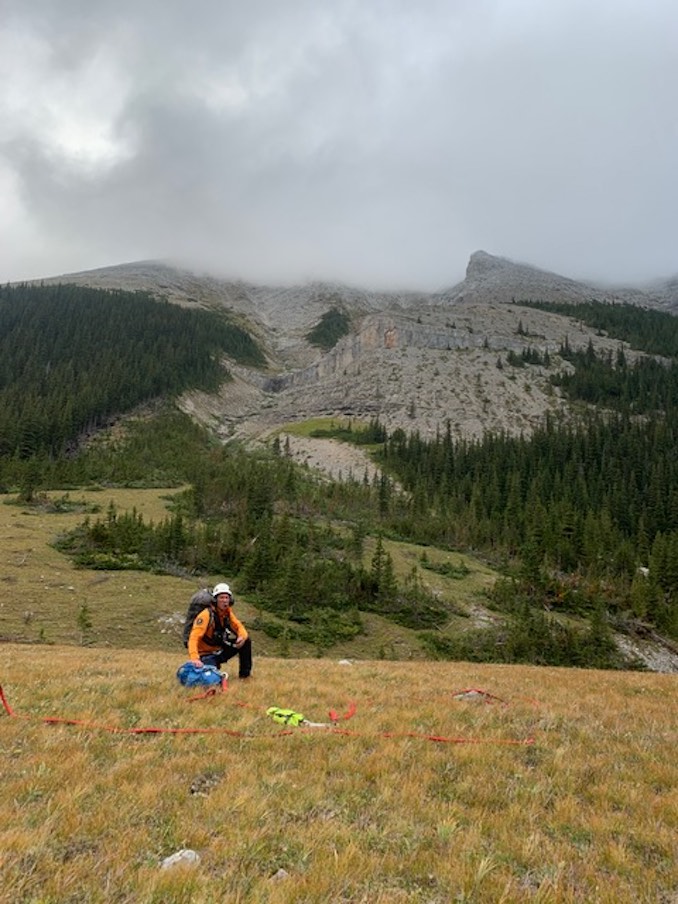 CG: "As someone who performs mountain rescues for a living what are some words of wisdom for all of us that recreate in the Canadian Rockies?"
JM: "Be prepared, even for the small objectives. Have appropriate gear for the activity, good footwear, food, water, and a basic idea of where you are going and what to expect with conditions and weather. Whether you are doing a water sport or a mountain sport you need to plan for the unexpected. Have an idea what to do if you need help. Always ask yourself what type of communication would you need to get extra help if needed."
CG: "What's an average response time for a rescue?"
JM: "We always try to be within twenty minutes from Alpine Helicopters and that goes for the rescue pilot as well. We need 10-15 minutes to get the appropriate gear ready, then the flight to where we are going, which could be anywhere from four minutes to more than an hour. Once we have found the person we will assess their position and any potential injuries. The pilot will do a power check and a wind check at the location. From there we will head to a staging area. Now we need five minutes to hook up the long line and ready the gear we need to fly in. With all that said, and provided the weather is good, we can get people off the mountain fairly quickly."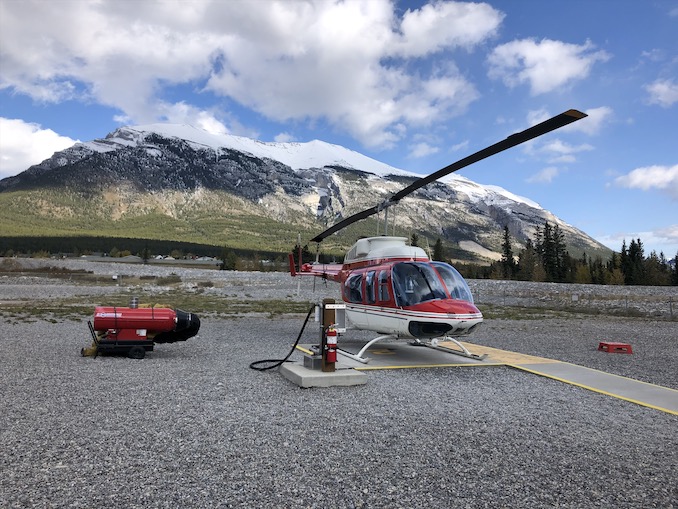 CG: "What type of gear is essential for your job or is it dependent on the type of rescue being performed?
JM: "It is very rescue dependent. Each public safety specialist carries gear for almost all types of rescues in their trucks. From there we have different locations throughout the parks with more gear and specialty equipment as needed."
CG: "What advice would you give someone who might be looking at getting into rescue work as a career choice?"
JM: "This is a field with very few full time jobs in Canada. I would say that the best way to get into rescue work as a career would be to gain as much guiding experience as possible and spend as much time as you can in the mountains."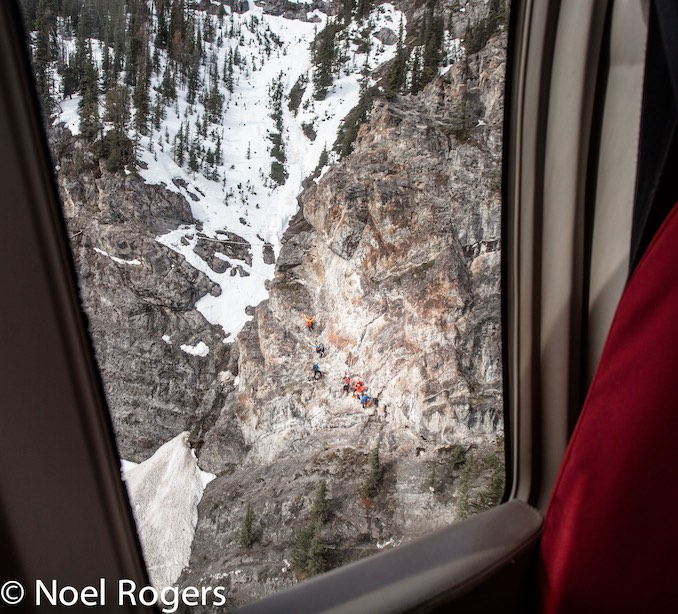 I would just like to take this opportunity to thank Jeff for his time and attention to detail. His words provided an exclusive look into the life of an individual with a very unique skill-set. Before you head out on your next adventure, make sure you check the conditions for the area where you're going and be sure to follow Kananaskis Public Safety on both Facebook and Twitter.
***
About this column:
Wild Jobs is a running series that focuses on people in outdoor-related professions. It provides a brief snapshot of their career and the duties that it entails. Please see my previous post, Wild Jobs: Gear Shop Owner to learn more.