There is evidence to suggest that skis were being used in what is now Banff National Park as far back as the 1880s. Sunshine Village, one of the premiere winter resorts in western Canada, got its start as a summer lodge that was established by CP Rail in 1928-29. Cliff White and Cyril Paris, in an attempt to ski traverse the Great Divide, became the first people to ski in the Sunshine area. Following their lead, early ski pioneers utilized the wide open meadows that are prevalent around Sunshine to explore the terrain through the late 20's and early 30's.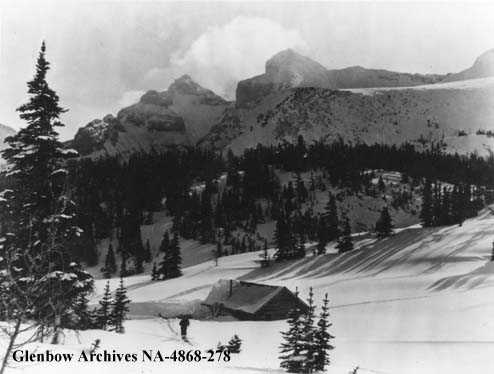 Sunshine's first paying customers arrived in 1934 after brothers Jim and Pat Brewster leased the CP cabin to host their guests. Two years later, the brothers purchased the cabin for a reported $300.00 and it is now known as the Mad Trapper's Saloon. Sunshine remained a backcountry skiing destination until 1941 when a road was constructed that allowed easier access to the area. Four years later, in 1945, the first permanent powered ski lift was installed.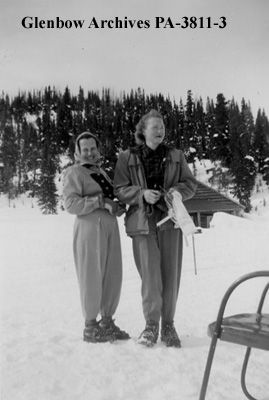 Over the ensuing years, Sunshine continued to expand with more terrain, lifts, and facilities, making it one of the most desirable winter skiing destinations. Sunshine's ownership group has also changed several times. The current owners are the Scurfield family. Under Ralph Scurfield's leadership, Sunshine continued expansion to include Goat's Eye Mountain and Wolverine Ridge. Sunshine also boasted the Rockies' first high-speed quad (installed in 1989) and Canada's first heated chairlift, Teepee Town LX (built in 2014). From humble beginnings to world class resort, Sunshine Village has a rich history in the Canadian Rockies.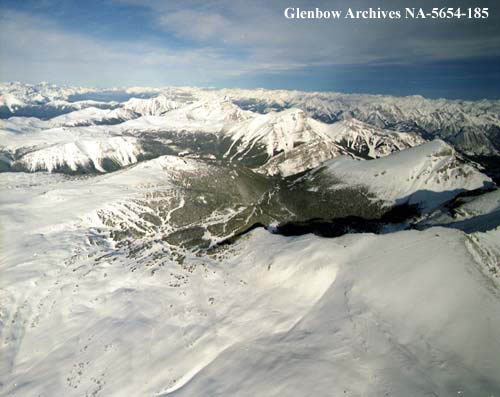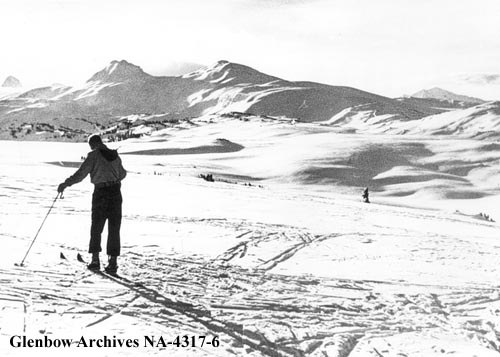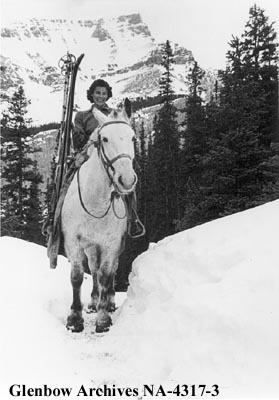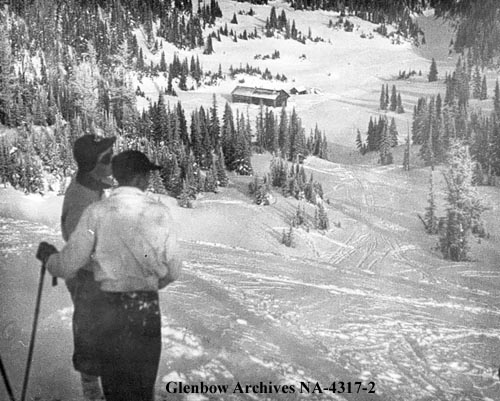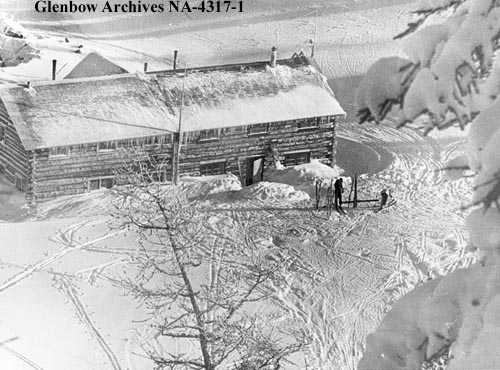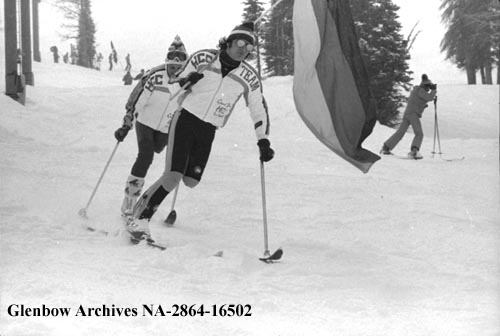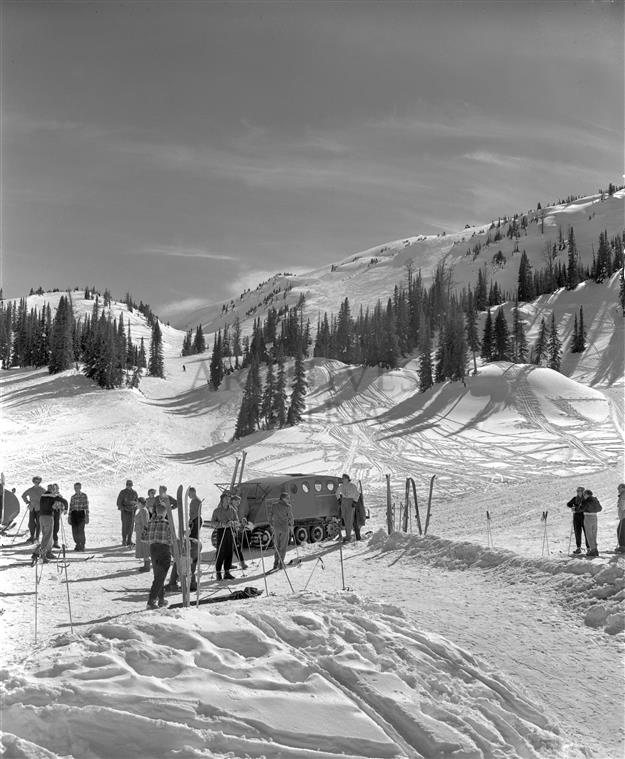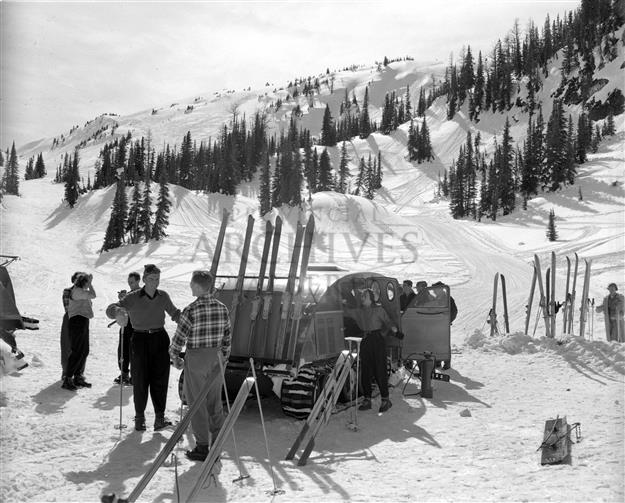 For more ski-related content, please see my previous Wild Jobs posts including Cat Ski Owner and Guide, Heli-Ski Guide, and Lift Operations Supervisor. You can also view more historic posts including Vintage Photos of Mount Norquay and Vintage Photos of Skiing from Across Alberta.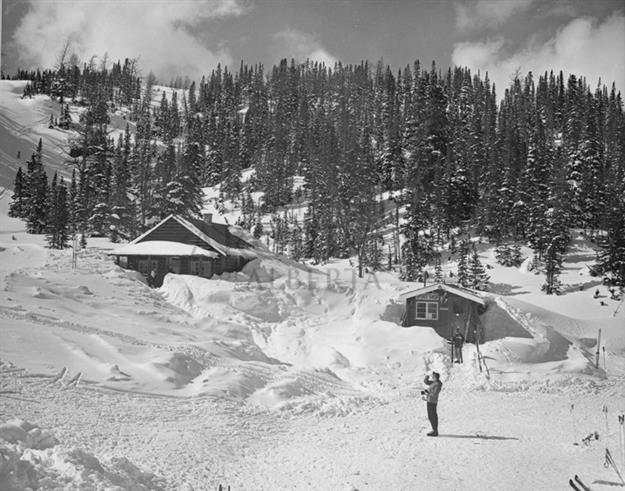 *The photos above were collected from the Glenbow Archives and the Provincial Archives of Alberta. If you're interested, additional information can be found for each photograph on the Glenbow website by searching the identification number that is printed on the photo. There is also the option to purchase a high resolution copy. If you search the object number that can be found in the photo captions, you will find additional information about the photographs on the Provincial Archives website. Stay tuned for additional posts featuring historical photos from across Alberta. We'd love to know what you think in the comment section below.