I enjoyed my previous story, Historical Wildlife Photos From Across Alberta, so much that I decided to do a similar one, but with a focus entirely on bears. Bears have always fascinated me and are often misunderstood as being serious trouble for humans. There's no denying that bears have the potential to be dangerous, but when treated with respect, are often gentle, curious, and incredibly intelligent creatures. I had the pleasure of learning all about Boo the Bear, Golden's unofficial mascot, for my story Lair of the Grizzly Bear and they're always a personal favourite to catch on my remote wildlife cameras. This was just a natural progression in my posts about bears.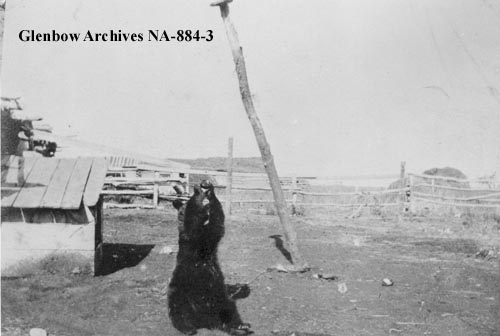 We've come a long way with how we interact with bears in our provincial and national parks and how we live and recreate in bear country. Things that used to be commonplace, such as bear viewing at the local garbage dump, feeding wild bears, or even approaching them within close range for a unique photo opportunity are now highly frowned upon. We have a better understanding of these complex animals and have come to realize that these behaviours are not only exceedingly dangerous for us, but almost always lead to the bear's untimely death. Unfortunately many of the behaviours depicted in these photos still happen today, despite the best efforts of Park's personnel and aggressive marketing campaigns aimed at eliminating them.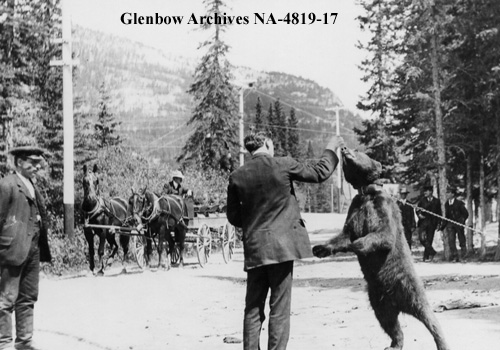 Enjoy this collection of historical bear photos from across our beautiful province, but please learn from these past mistakes. Keep in mind Banff is not a petting zoo and the bears in Kananaskis Country are not domesticated. If you do see a bear in its natural habitat revel in the encounter and appreciate just being in the presence of this magnificent keystone species. The experience should always end peacefully for both parties, so be sure to keep these tips in mind whenever you're in bear country.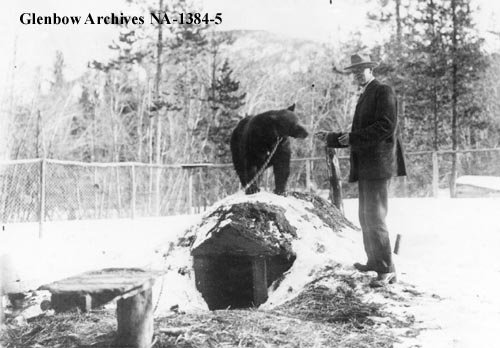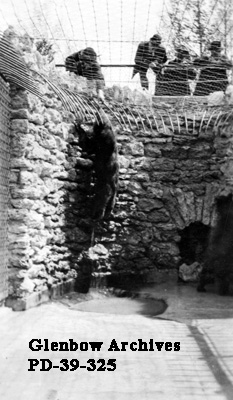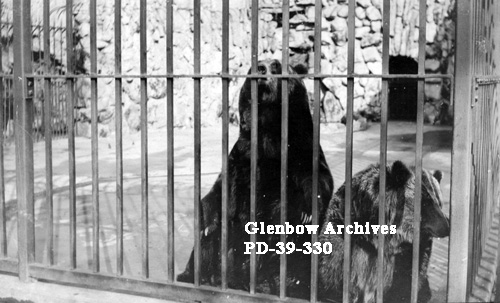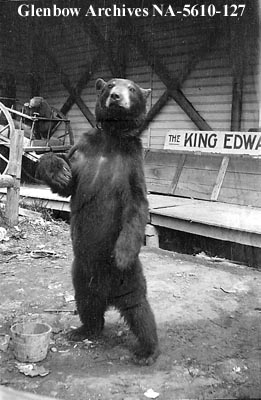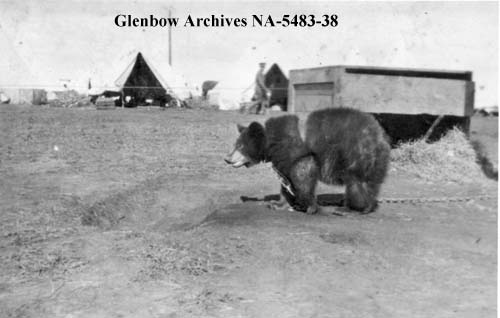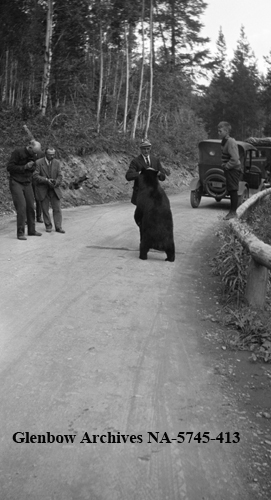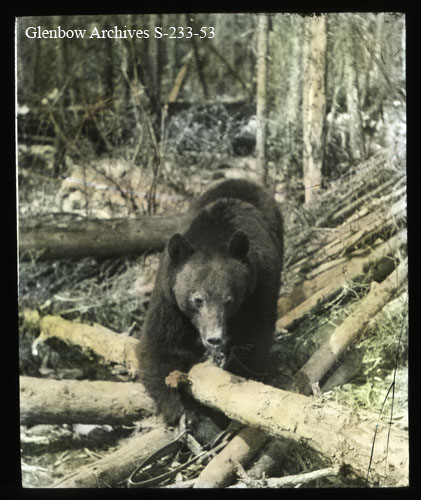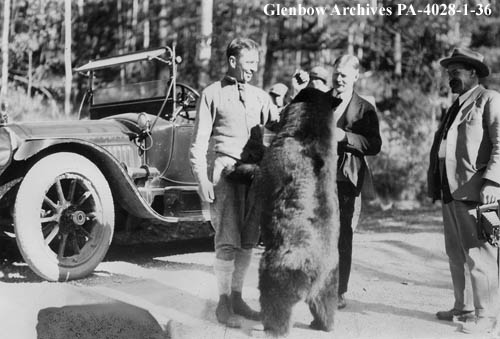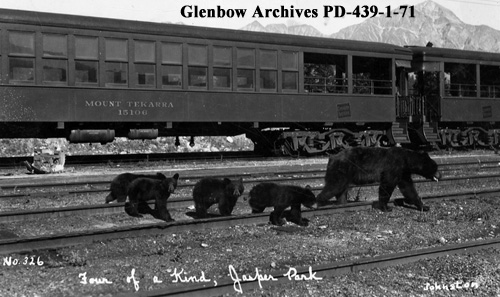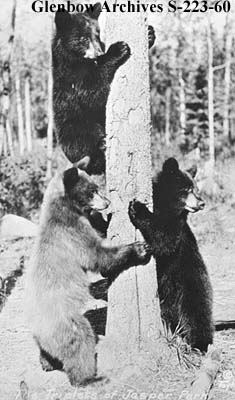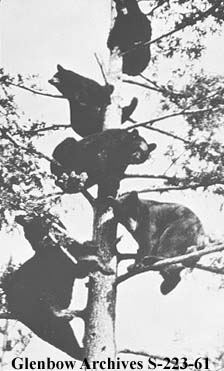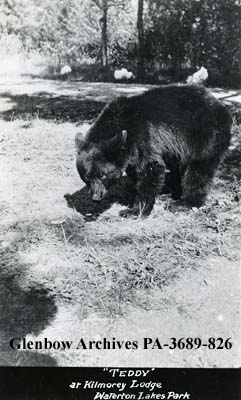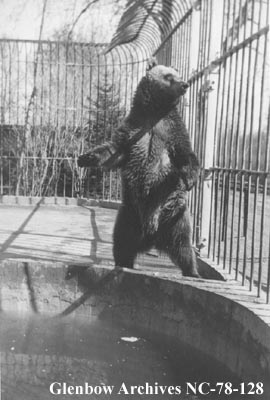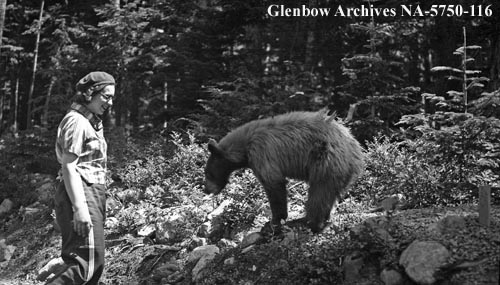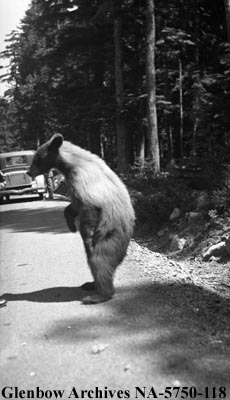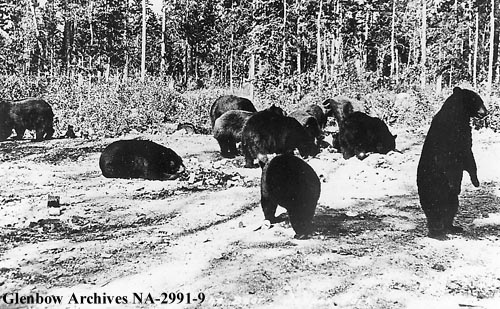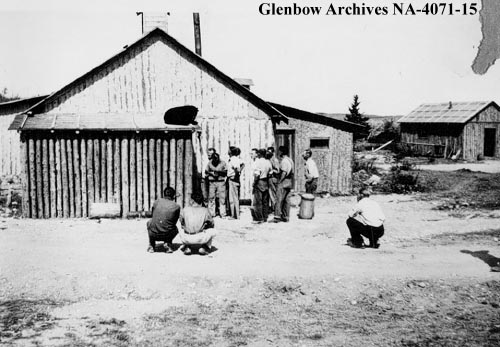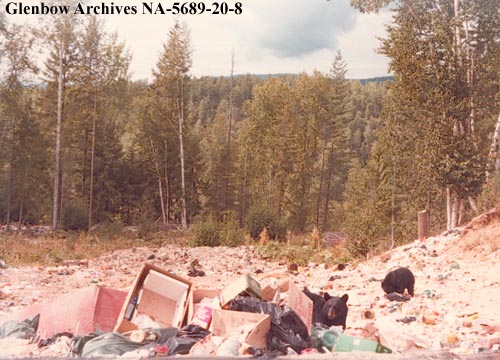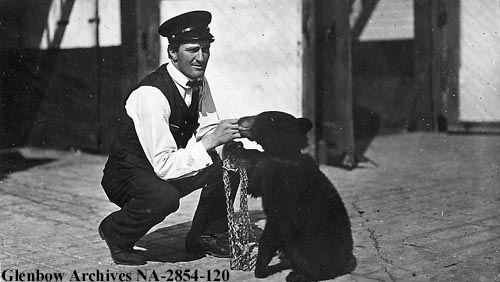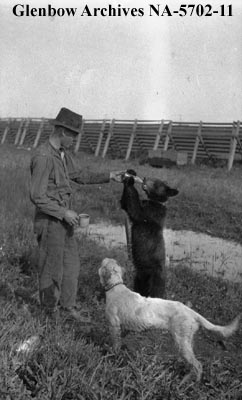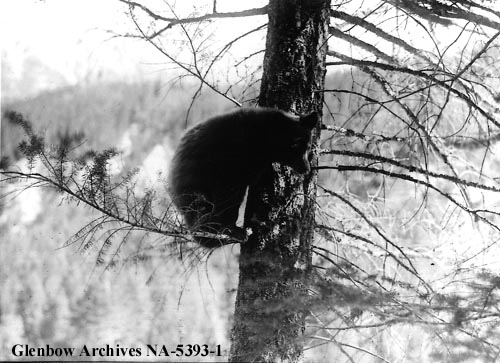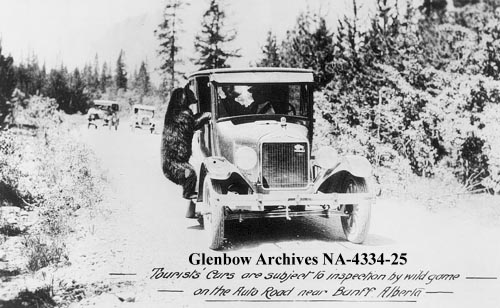 All of the above photos are published with permission from the Glenbow Archives. Additional information can be found for each photograph on the Glenbow website by searching the identification number that is printed on each photo. There is also the option to purchase a high resolution copy. Stay tuned for additional posts featuring historical photos from Alberta. We'd love to know what you think in the comment section below.