Have you ever heard of wild ice skating? To put it simply, it's skating on a frozen lake. In the Canadian Rockies, a trifecta of ideal conditions are needed to make that perfectly smooth, crystal clear ice these skaters are looking for. Three or four nights of below zero temps, no wind, and no snow are what's required for this desirable ice to form. Whether the science interests you or not, we can all agree that skating on a glassy, frozen lake beneath majestic mountain peaks is a classic piece of Canadiana. I hope you enjoy this historical collection of skating (and some hockey) photographs from across Alberta. When you're done, head out and find one of those picturesque lakes and don't forget your skates.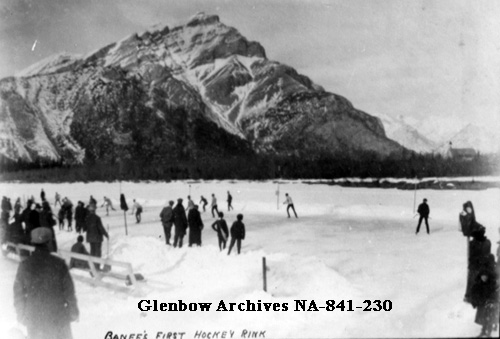 Skating on frozen lakes and other bodies of water can be a dangerous activity. The Canadian Red Cross recommends ice be a minimum of 15 centimetres thick to support a single person and at least 20 centimetres for groups. Always check with local authorities before venturing out onto the ice.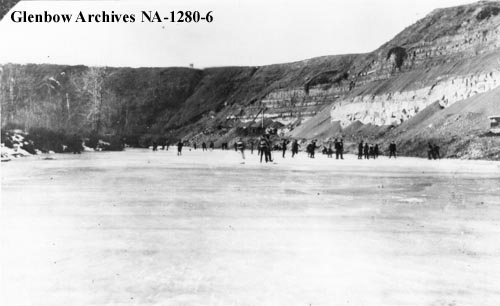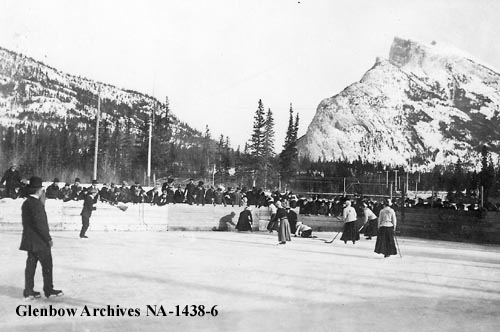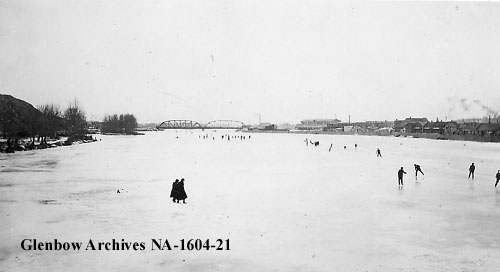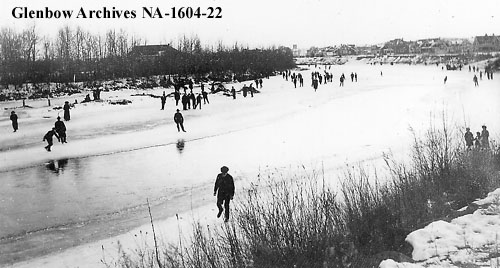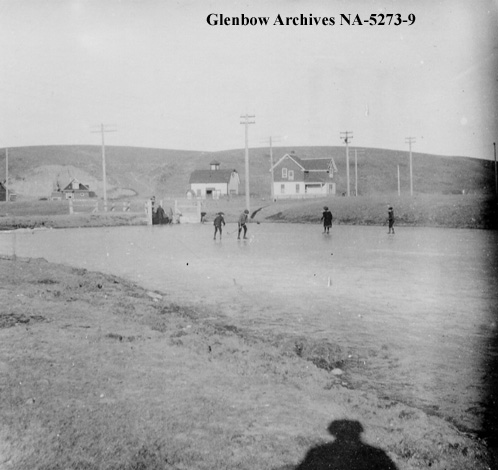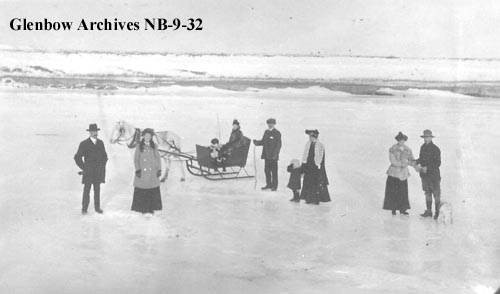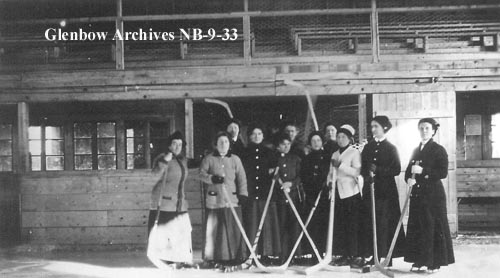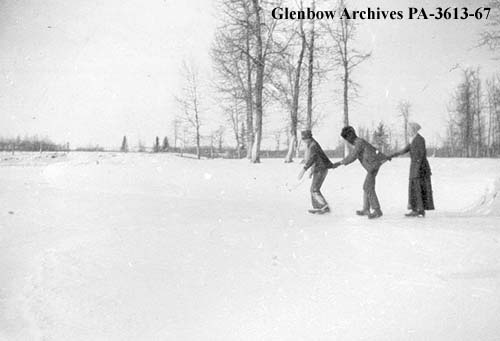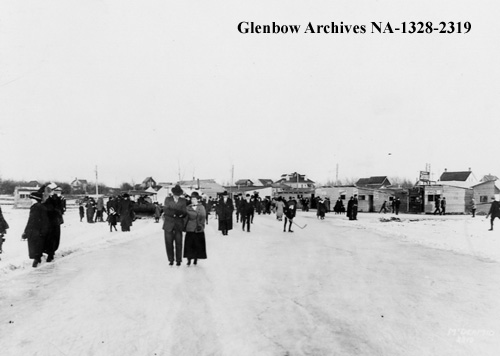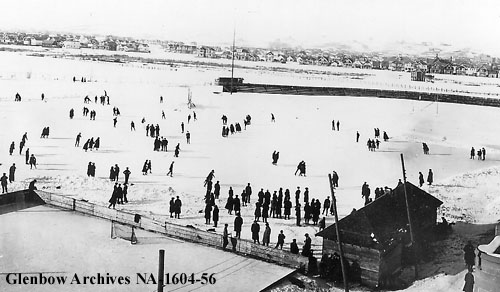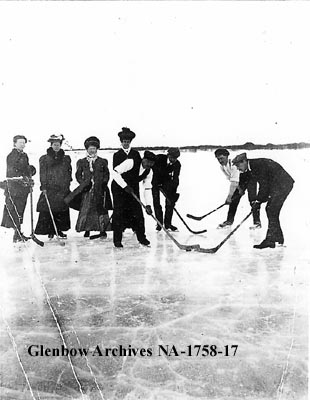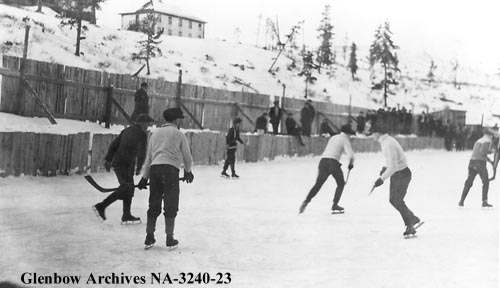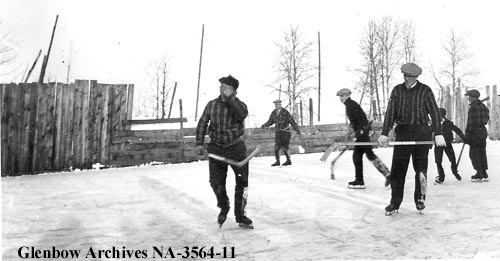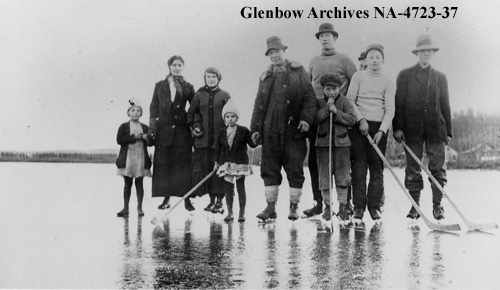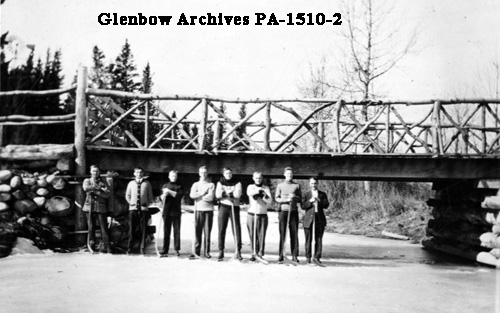 For additional collections of historical photos of different winter activities please see previous posts about snowshoeing, dogsledding, and skiing.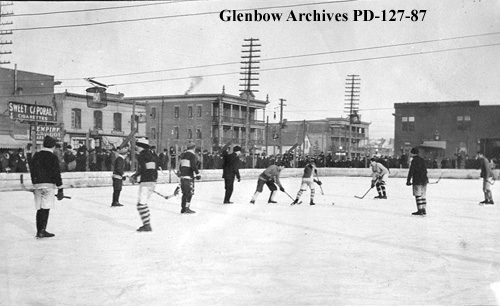 The photos above were collected from the Glenbow Archives. Additional information can be found for each photograph on the Glenbow website by searching the identification number that is printed on each photo. There is also the option to purchase a high resolution copy. Stay tuned for additional posts featuring historical photos from Alberta. We'd love to know what you think in the comment section below.