Sara Krebs is a self-taught artist born and raised in Montreal, and currently living in Calgary. All of her work is hand drawn, and showcases bright India inks and detailed pen work. Her inspiration is deep-rooted from her childhood, she's always had a love of animals and bright colours. When she was young, she would draw rainbows on everything, it was an obsession really! She has successfully managed to transfer that love of rainbows and bright colours into her current artwork today. Sara likes the two extremes, in her work you'll find an assortment of both detailed black work and vibrant colourful paintings.
Although she's loved to draw her whole life, she started to really commit to it seriously in the past 5 years after going through a hard time in her life. She found herself needing to latch onto something that made her happy, and focus all her time and energy into something positive and productive. After that, she was hooked! That really was the launching point into the artist she is today.
Overall, Sara is an extremely detail oriented person with a competitive edge, and that comes through in her artwork. She is always striving for "better than last time". It can be a challenging uphill battle that comes with it's own set of ups and downs. But that is the ongoing torturous inner struggle of being an artist, never being quite 100% satisfied with the result, and constantly moving forward onto a bigger and better project!
When she's not drawing, in her spare evening hours you can probably find her doing something equally geeky. Reading books, playing video games, or just watching movies while eating mountains of popcorn (one of her favourite foods of all time!). Sara also enjoys getting outdoors as much as she can – paddle boarding in the summer, and snowboarding in the winter.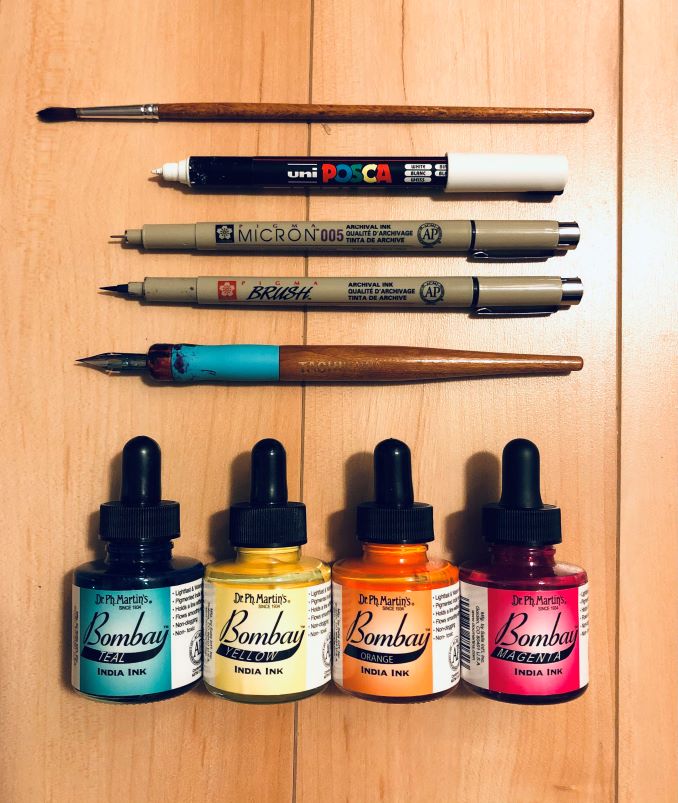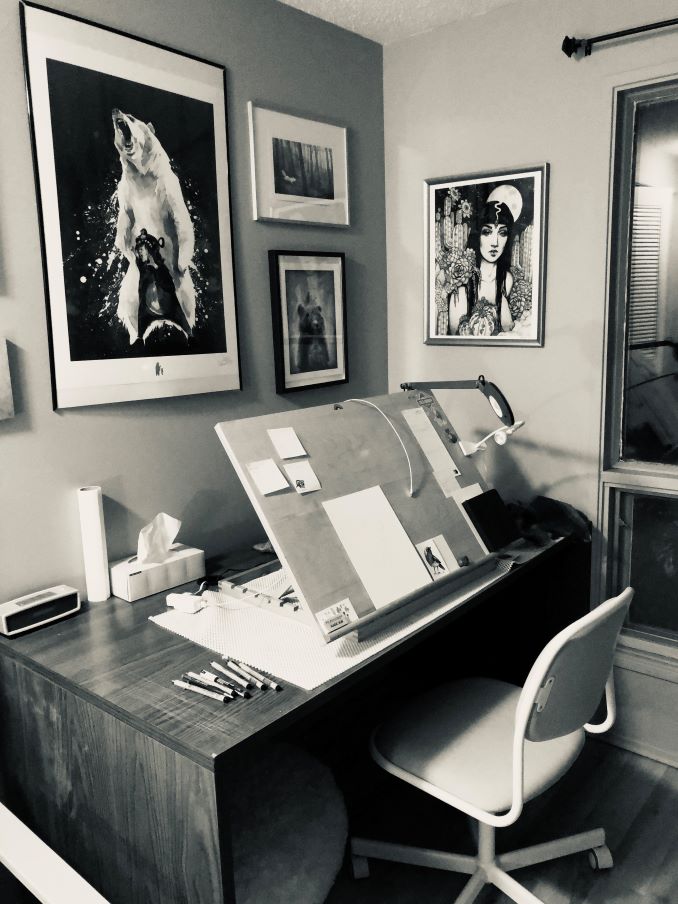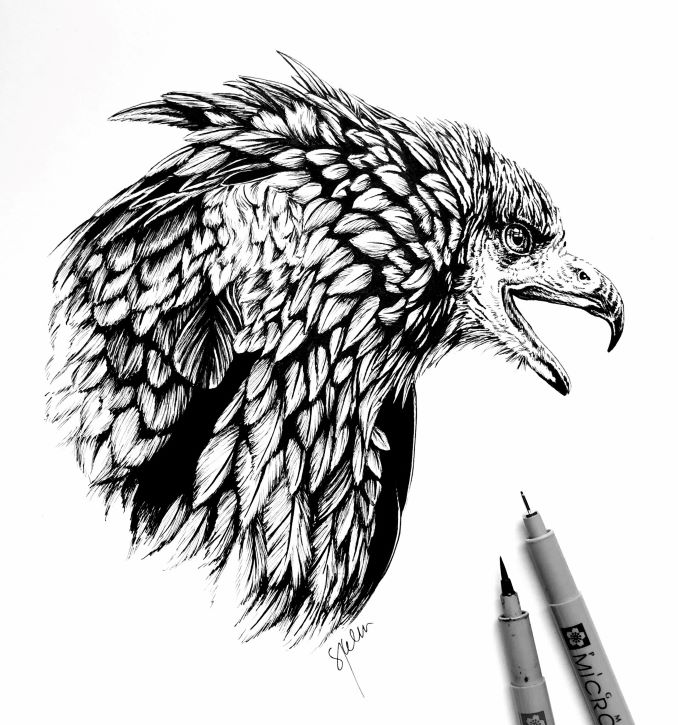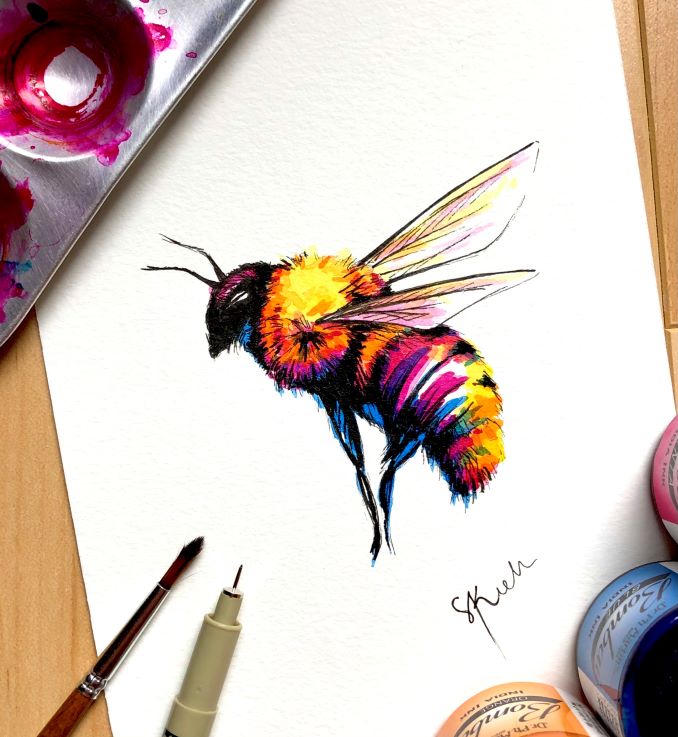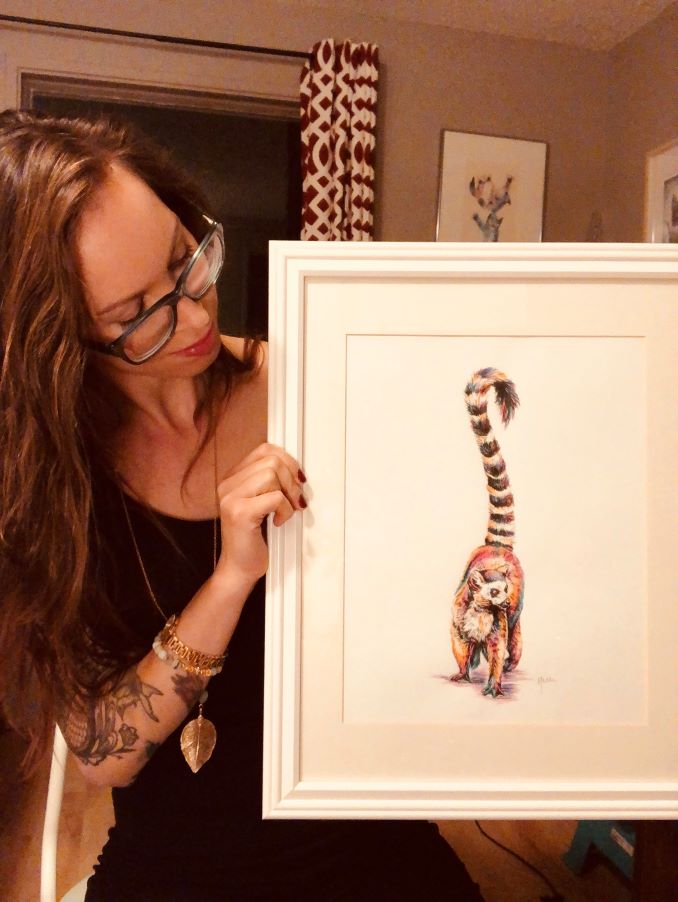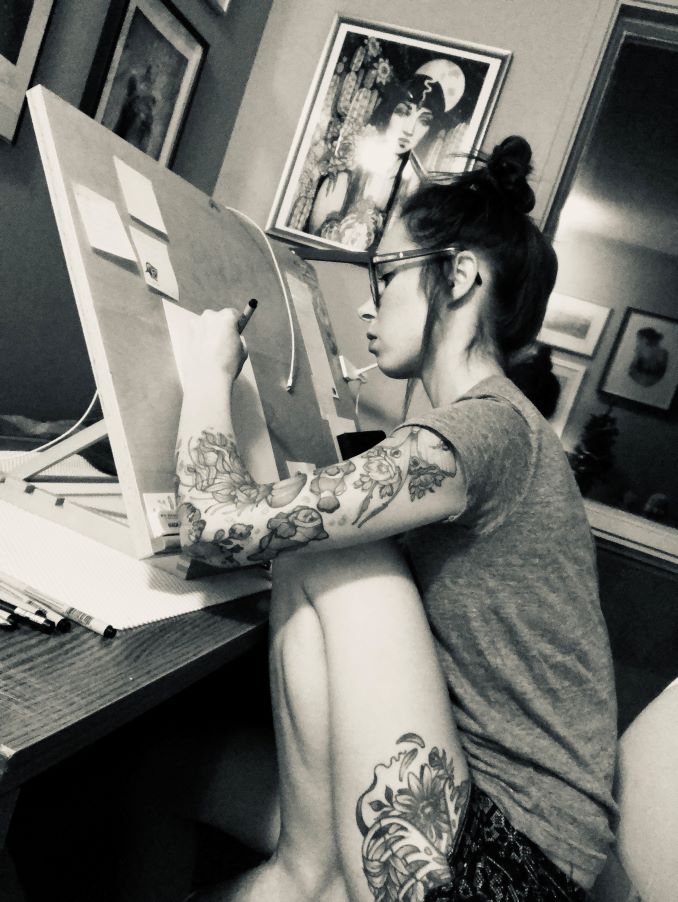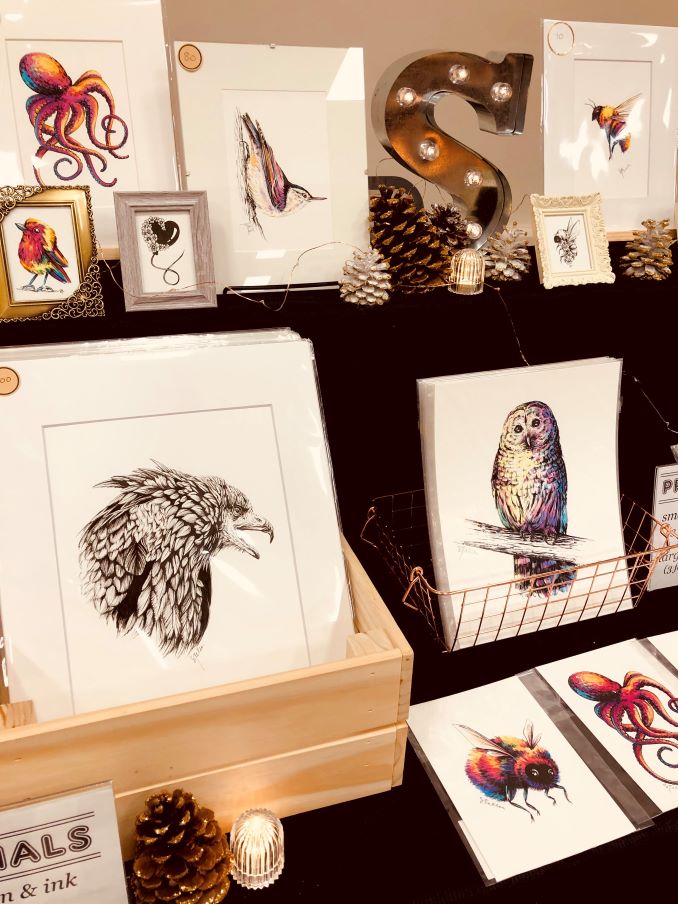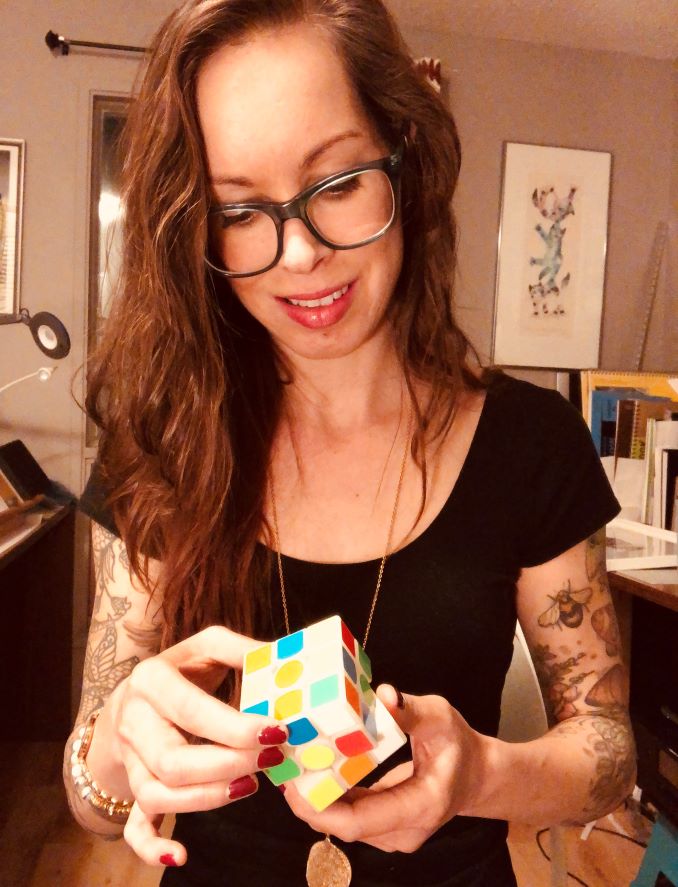 ***
What 'hood are you in?
I'm currently living in Canyon Meadows with my boyfriend and our 3 trouble maker kittens (it has been a challenge keeping fur OUT of my artwork!). I love the area, literally a 5 minute walk from Fish Creek Park, and 2 blocks away from the C-Train. It's not uncommon to see deer walking across my front lawn, it's nice being in the city AND being steps away from wildlife and nature.
What do you do?
By day I'm a project coordinator for a communications & marketing solutions company. By night I usually hermit up in my art room for at least a few hours a night. I feel like if I don't get at least a little bit of drawing/art time in every day I go to bed feeling unaccomplished and grumpy.
What are you currently working on?
Currently I am right in the middle of the Christmas market season, so it's pretty crazy. I'm spending all my free time preparing for the upcoming markets, re-stocking prints, and trying to sneak in a few extra drawings to showcase. Recently I've been focusing my efforts on black realistic birds of prey, mostly owls!
Where can we find your work?
You can find my portfolio on Instagram. I also have artwork and prints for sale on Etsy.