0Stella [oh-Stella] is the solo project of Edmonton-based, Irish-Canadian artist Liz Pomeroy. Ruthlessly authentic alt-rock blends with traditional Irish fiddle to create catchy pop melodies with oft-politically charged lyrics drenched in irony and rebelliousness. Reminiscent of Garbage, the Yeah Yeah Yeahs, St. Vincent, PJ Harvey and The Frames, 0Stella's music is both socially conscious and confessional. The zero-waste artist (hence the 0), has some ambitious plans for 2022.
0Stella was prematurely pulled off her 2020 tour through western Canada while supporting her single 'Pandora' – aptly released on Friday 13th 2020, as the world was grinding to a halt. The year she has spent grounded has given her time to reflect on her zero-waste lifestyle and how it applies to her touring. She decided she would commit to only one transatlantic round flight a year when touring opens back up. When she discovered she'd been accepted to an artist residency in France in late 2022 (restrictions permitting), she announced on social media that she would play her way to France. She will travel by campervan, bicycle and transit in favour of a smaller carbon footprint. She will then write an EP throughout the month-long artist residency and proceed to tour that through the rest of Europe using the same modes of transport.
This massive undertaking and feeling of total overwhelm is like the welcome return of an old friend; in 2018 the former lead singer of Calgary based alt-rockers, Burning Daisy (2011-2016), embarked on a similar adventure. Having never played the guitar before, she entered The Blind Beggar's Original Music Showcase and gave herself 30 days to write 20 minute's material and figure out how to perform it all. 9 months later, she was on a plane to her hometown, Dublin, to play her first-ever U.K/Ireland tour since emigrating a decade before. Two weeks of shows in between hospitals, bed bugs and petrol bombs is reason enough that she kept her touring in 2019 mostly to North America.
0Stella has been busy throughout 2020 and 2021 working on new material with Juno-nominated Brad Simons and Devon Lougheed (Hey, Ocean and Skye Wallace). New releases are expected in late 2021, with fan club subscribers getting an intimate look into the process, including an exclusive preview show, ahead of the releases. More info on how to join at 0Stella.com/live-room.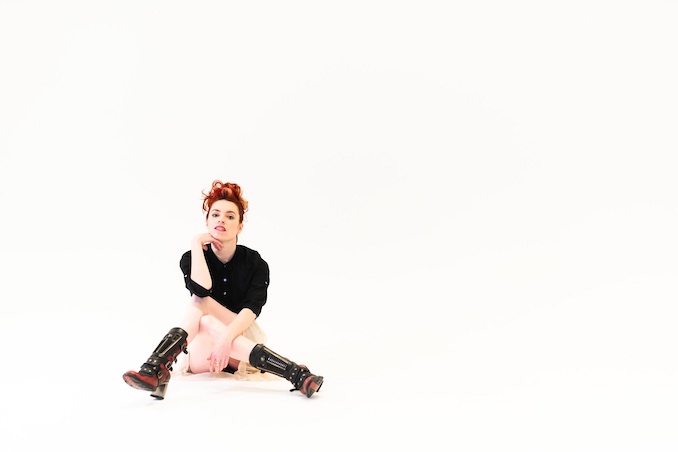 Name: 0Stella (with a zero)
Genre: Alt-rock Irish fusion
Founded: 2019
# of Albums: 1
Latest Release: Little Yes, Little Know EP
Latest Single: My December
Latest Video: Fire [Callistan Remix]
Favourite Local Restaurant:
Last Best
Favourite band as a teenager:
Garbage, Pj Harvey, Queen, Yeah Yeah Yeahs, The Frames, Queens Of The Stone Age, Imelda May.
Favourite band now:
St. Vincent, Royal Blood, Skye Wallace, Megan Nash, King Princess.
Guilty Pleasure Song:
I feel no guilt. But sometimes, "Mama Mia" get the better of me.
Live Show Ritual:
If I can get a workout in earlier that day, it's the best. For every future live show, it'll be sprawling myself across the stage after soundcheck and telling it how much I've missed it.
Favourite local artist:
Miesha And The Spanks
Nose Hill or Fish Creek?
Nose Hill!
EP or LP?
LP
Early bird or night owl?
Night owl that insists on getting up early, so I'm lifelong sleep-deprived.
Road or studio?
ROAD! Lockdown is agony
Where can we follow you?
Instagram, YouTube, TikTok, and Twitch every Wednesday….and of course, Facebook
Any shows or albums coming up?
A private fan club preview of the upcoming record in late summer. How could you possibly miss something like that?! More info at 0Stella.com.