I am Patricia Capuzzi and with my husband, Marco Scagliati we run our little restaurant called Heaven. As you may know, we are 100% Gluten-free based on Venezuelan cuisine, we produce 98% of our dishes our "miracle" kitchen from scratch in and by October 17th we will be celebrating our 8th anniversary! We are sharing a recipe that even though it is not Venezuelan it is very popular in our place, Heavenly "Mac N Cheese"  which we have been told to be one of the best tried!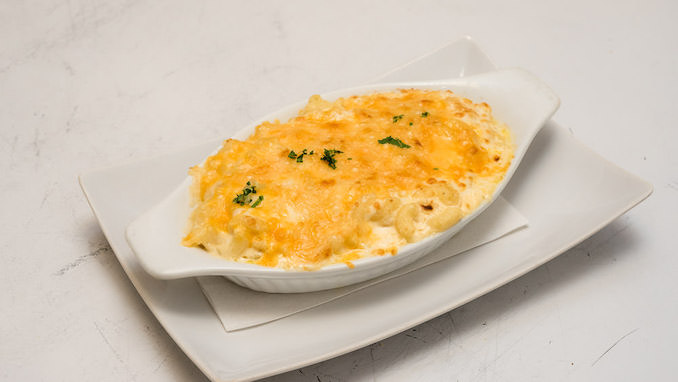 Ingredients
-1 cup of gluten-free pasta of your choice, better if it is a small format, cooked according to package instructions (do not overcook)
-3/4 cup of 3 kinds of cheese shredded (mozzarella, cheddar and feta) or any cheese of your preference.
-1 tablespoon butter
-1 tablespoon cornstarch
-1/2 cup milk
-pinch of nutmeg
-salt and pepper to taste
Turn on the oven broiler
Instructions
1. In a nonstick pan, melt the butter, add salt, pepper, nutmeg, and cornstarch,
2. mixing well all the ingredients, add slowly milk with a whisk cook until it starts boiling
3. add 1/4 of the cheese to the mixture, keep mixing!
4. add the cooked pasta and turn off the heat.
5. transfer the pasta to a heat resistant dish and cover with the rest of the cheese
6. put the dish with the Mac N Cheese in the oven under the broiler until it gets golden
7. enjoy!