Our Homegrown Business this week is Lifelet Corp. Bracelets, creator of personalized bracelets that embody life experiences and stories. We spoke to owner and founder Christine Leskun.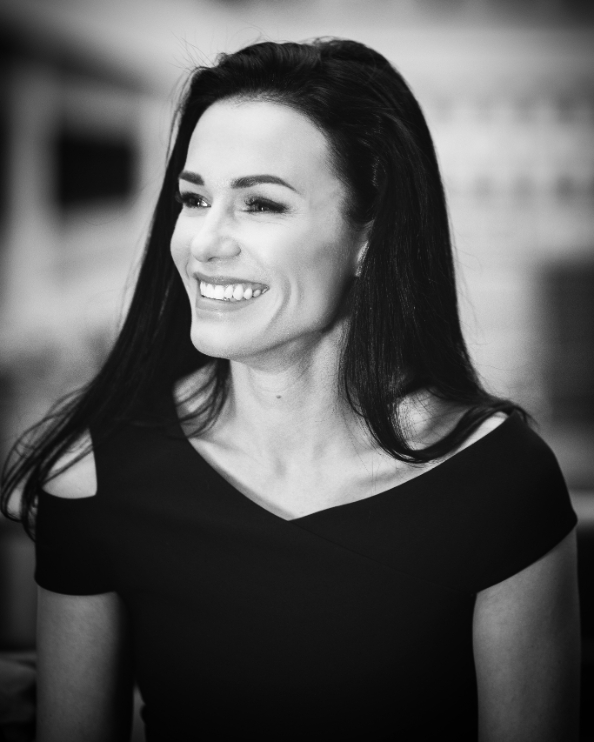 What is your business called and what does it do?
Lifelet Corp. is a bracelet company in Calgary, Alberta, Canada. We create beaded bracelets holding a powerful meaning to each owner. We want bracelets to have a deeper meaning and we want to create connection in a world that seems so very filtered and disconnected. Our vision is to empower people to love their life experiences, to motivate them to go get their goals & to create opportunities to share their story! By wearing one of our bracelets, you are not only bringing your truth forward, but it creates opportunities for connection. With yourself and with others.
The beads on our bracelets are made of pure metal, which means that they will not tarnish, corrode, peel, chip, flake or blister. These beads making the bracelet hypoallergenic & durable. The markings on the beads are made by a high-end laser engraving machine in which each bead is individually engraved with the marking at least 3 times around the bead. This way you can see the marking at all times while wearing the bracelet on your wrist. Once engraved, the beads are secured on two silicone elastics and tied with a special knot and glue to preserve and protect your Lifelet for a lifetime of wear.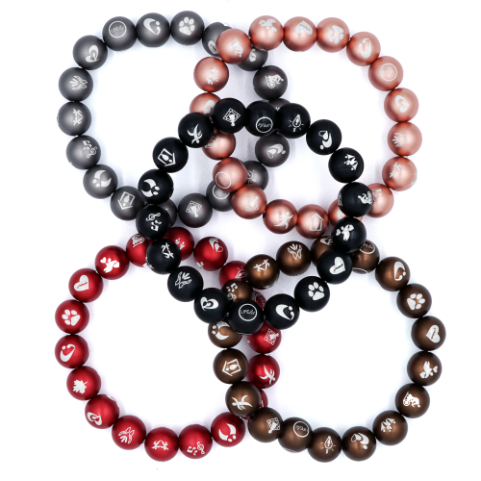 LIFELET BRACELETS (our flagship product)
Think of it as a meaningful tattoo on a luxury piece of jewelry. It's a bracelet with your chosen symbols representing impactful life experiences and/or intentional goals. Each Lifelet comes in a selection of colours and sizes and is also gifted in our beautiful Lifelet green bracelet box with a black bow! It's an experience all the way from selecting, opening and then wearing it!
$4 from each Lifelet bracelet purchase is donated to the Canadian Mental Health Association.
MOTIV8 BRACELETS
It's motivation on your wrist! Select out of the Motiv8 series for a beaded bracelet that has 8 powerful words on it. These words specifically chosen for the type of motivation you are looking for! These inspiring bracelets will motivate you when you need it most! For the biggest impact, we recommend stacking your Lifelet showing your life story with a Motiv8 bracelet!
HOPE4 BRACELETS
It's motivation on your wrist specific to a cause. These bracelets were designed for anyone facing the cause, no matter what part of the journey you may be on. These bracelets have 6 powerful words and they include some extra "feelings" too! For the biggest impact, we recommend stacking your Lifelet showing your life story with a Hope4 bracelet!
$4 from each Hope4 bracelet purchase is donated to the cause it's designed for!
 What made you want to do this work?
Christine Leskun (Founder and Owner of Lifelet Corp.) is also a group benefits, retirement and wellness broker consultant for over 13 years now. She started her own company in this field at the beginning of 2018, called Enlightened Benefits Consulting. In her role in partnering with organizations on their employee programs, she has greatly focused on the importance of wellness strategies, starting with mental health. Christine believes that in order to achieve strong mental health, you need to learn to love your life story. In her passion for people's mental health, she began her journey in creating Lifelet Corp.
What problem does this solve?
This is what we hear from customers:
Lifelet products have helped with: Mental health struggles, mindfulness issues, comparison problems, being unmotivated, constant need for instant gratification, not connecting with self or others in a meaningful way. THE LIST GOES ON!
Who are your clientele/demographics?
Lifelet was built for any adult!
 How does your business make money? How does it work?
Sale of our products online, at pop-up stores, charity events, etc.
Where in Calgary can we find your profession?
www.lifelet.co
What is the best question a prospective customer could ask a member of your profession when comparing services?
How do I get myself a Lifelet?
What is the best part about what you do?
Customers stories that we get the absolute privilege to hear on how Lifelet has impacted them. This company is entirely an empowering and impactful product and these stories hit our hearts so deeply. It's been less than a year and the impact these bracelets have has in Calgary (and literally we've shipped all across North America) is HUGE already!
We also have an enormously high customer return rate at 67% – so that speaks volumes to us too!
What is the worst part?
Marketing! Getting the word out is the hardest part of the business. Especially since we are mainly online. We truly value any type of exposure as this is the hardest part.
When we see our customers tagging us in social media, it lights us up!!!
What is your favourite joke about your own profession?
You own a laser machine? YES … Yes we do.
(That was quite the experience in its learning on how to make these!)
PAY IT FORWARD: What is another Toronto/Calgary business that you love? 
Radical Gentlemen Creative
http://www.radicalgentlemen.com/