The Vision at GRUBBED is to change the way local food and beverage brands interact with their local consumers by creating a community platform for high-quality content and communication that keeps its true authenticity, local interest, and genuine care in the customer experience. Our Creamy Pumpkin Soup is full of the flavours of fall. Rich with flavours and velvety smooth texture make it the perfect bowl of soup to cozy up to on a crisp fall evening.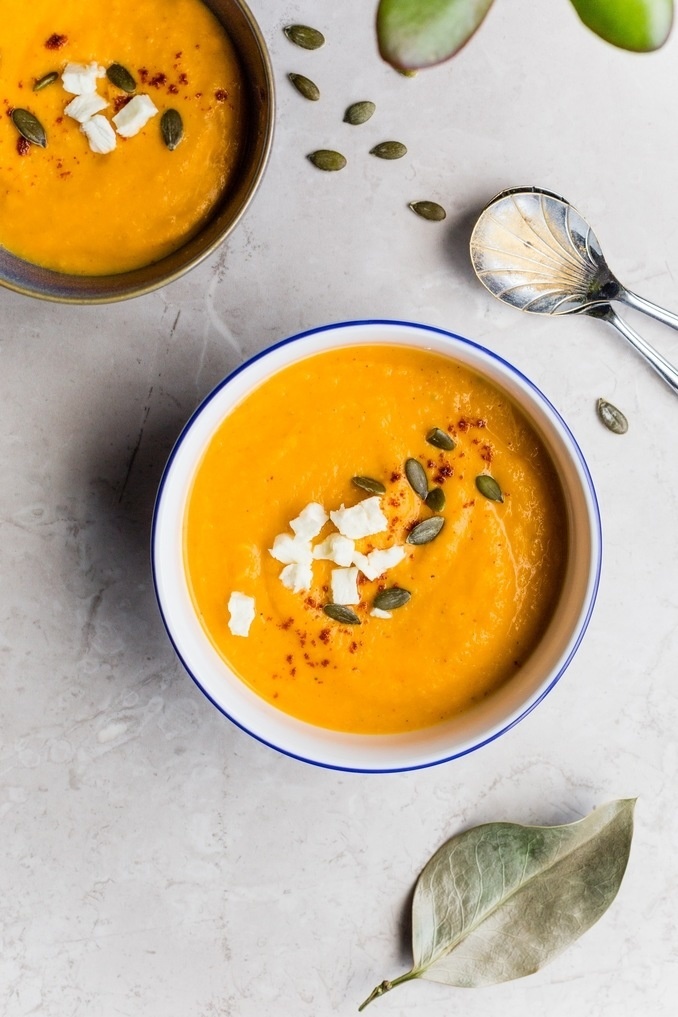 Creamy Pumpkin Soup
Ingredients
-2 tbsp unsalted butter
-1 cup diced onion
-1/2 cup sliced or chopped parsnip
-1 3/4 tsp kosher salt
-3 garlic cloves
-15 oz pureed pumpkin
-3 cups chicken or vegetable stock
-1/2 tsp ground nutmeg
-1/4 tsp black pepper
-1 1/2 tbsp packed brown sugar
-3/4 cup half and half
Directions
1. Heat a large stock pot and melt butter. Add onion, carrot, garlic, and 1/2 teaspoon salt and cook until fragrant and onions are translucent about 3-4 minutes.
2. Add in pumpkin, stock, nutmeg, black pepper, and brown sugar. Bring to a boil and reduce to a simmer. Simmer for about 15-20 minutes.
3. Use a hand blender to puree the soup. Watch as it will be very hot still.
4. Add half and half. Stir to combine. Simmer another minute or two. Season with salt and pepper. Serve hot.