Sarah Uwadiae last graced the pages of the Calgary Guardian in May 2022 on the red carpet of the Calgary Black Film Festival, where her documentary Home first premiered. Even then she was already talking about her next project Catharsis. This project will now be released in an exciting multi-media event and screening that will happen at Festival Hall on March 18th at 7 pm.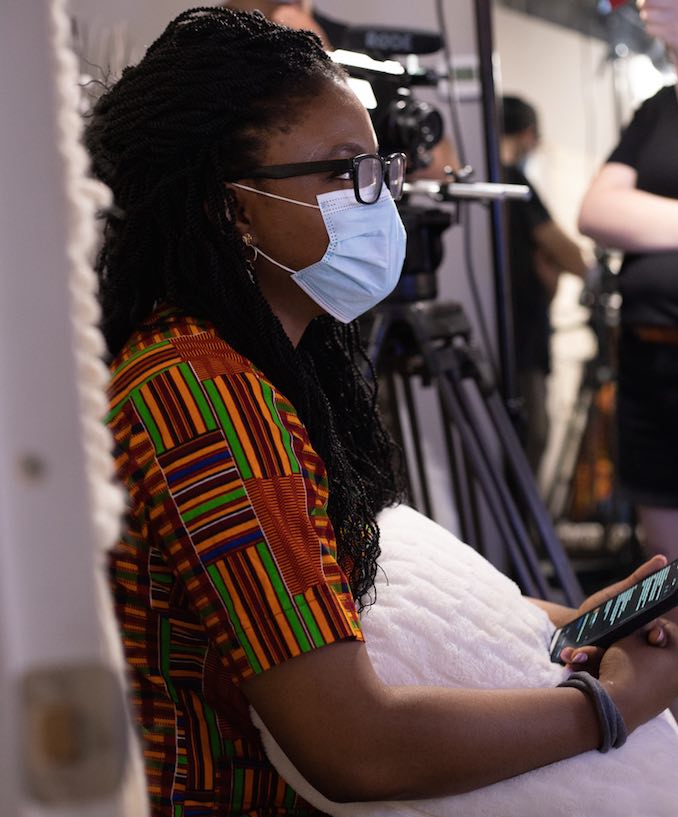 Catharsis was funded by Telus STORYHIVE and is a 2 episode documentary about mental health in the African and Black immigrant communities in Calgary. It aims to demystify the process of therapy and facilitate conversations around mental health in African and Black Communities, where it is often still stigmatized, even taboo.
It's an experience that Uwadiae had to go through herself. "Black children born here [in North America] usually have 'the talk'" says Uwadiae, while explaining that it was never something that she had been exposed to in Nigeria. "It was when I moved here that I first got identified as a Black person. I was just Sarah before." Originally from Nigeria, Uwadiae moved to Canada in 2015 to pursue an MFA in Theatre Design University of Calgary.
Before moving to Canada, Uwadiae received a BA in Theatre Arts from Redeemer's University, where she specialized in Theatre Design. She feels her theatre background has prepared her well to step into the film world, giving her an "eye for composition, detail, and beauty…and the ability to do set dec when I can't afford someone!" she laughs. In addition to her design abilities, Uwadiae brings a love of collaboration to her film work. "I love collaborating" she exclaims, describing the filmmaking process as "trusting people to bring their magic to the table."
Uwadiae has more than just an eye for design, however, with the content of the film speaking from some deep emotional depths. "There seems to be an idea that there is one Black experience, and it's the African American or African North American experience, but there are a lot of different Black people all over the world." (Nigeria alone contains over 200 different cultures and languages within its borders).
"People move to Canada for many reasons including the quest for a better life. While there are advantages, in a lot of ways, immigration is a process of trading old problems for new ones… It's very jarring being thrown into the reality of racial tension in North America" Uwadiae confesses. After struggling, she decided to seek therapy.
"When I eventually went to therapy, it was helpful to me and I was like 'why are people not doing this more? Why is this not a way that people allow themselves to find healing?'" Uwadiae found that the stigma against therapy in the Black & Black immigrant community was especially strong, so she set out to break down that stigma and tackle the misconceptions. "People assume the worst about therapy!" she exclaims. At one point Uwadiae solicited responses through an Instagram post inviting other Black immigrants to share what they had previously thought or been taught about therapy.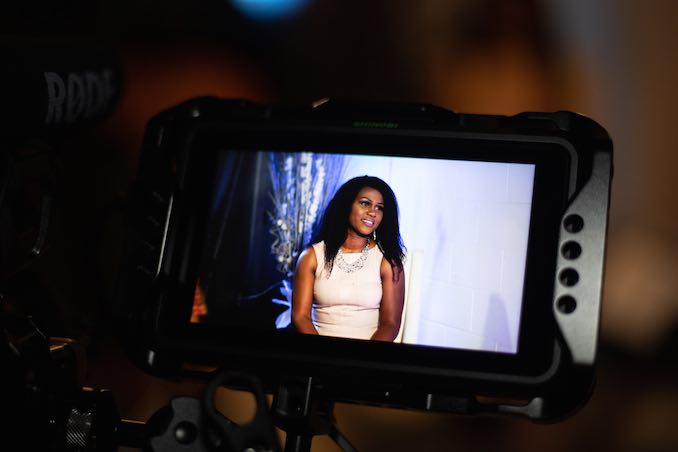 She encountered ideas such as 'What happens at home stays at home' and 'therapy is talking to an outsider, who is just going to tell you what to do with your life'. She also discovered a lot of religious resistance to therapy. "Some people believe that therapy should not be an option if you believe in God. As a Christian why would you go to therapy when you can pray and God will hear you? Well if you have a headache, you pray for healing and you also take an aspirin or a nap to help with it."
One of the goals of the documentary was to actually show what the process of therapy is. Uwadiae was able to work with a therapist from the Black community and found two participants willing to open a session to a film crew. The project is two parts, and shows the participants processing racial trauma that they've experienced in Calgary.
"This film is my way of pushing forward conversation, and encouraging a new way of thinking about therapy and mental health in the Black community, especially among immigrants" says Uwadiae. In addition to the film screening there will be live music, spoken word poetry, and a panel discussion and Q & A with the audience. There will be accessible mental health resources available.
Tickets for the screening of Catharsis are available on Eventbrite