Club House shared with us this delicious recipe for Cranberry Millionaire Salad, a perfect addition to any meal. This colourful and sweet-tart salad is a breeze to prepare, with just 10 minutes of prep time and 15 minutes of cooking. Fresh cranberries are transformed into a luscious sauce, combined with a medley of creamy sour cream, juicy pineapple tidbits, fluffy marshmallows, crunchy pecans, and flaked coconut. The result is a harmonious blend of textures and tastes that will leave your taste buds singing. Try this recipe for a refreshing and vibrant side dish that's sure to impress your family and friends at gatherings, potlucks, or holiday feasts!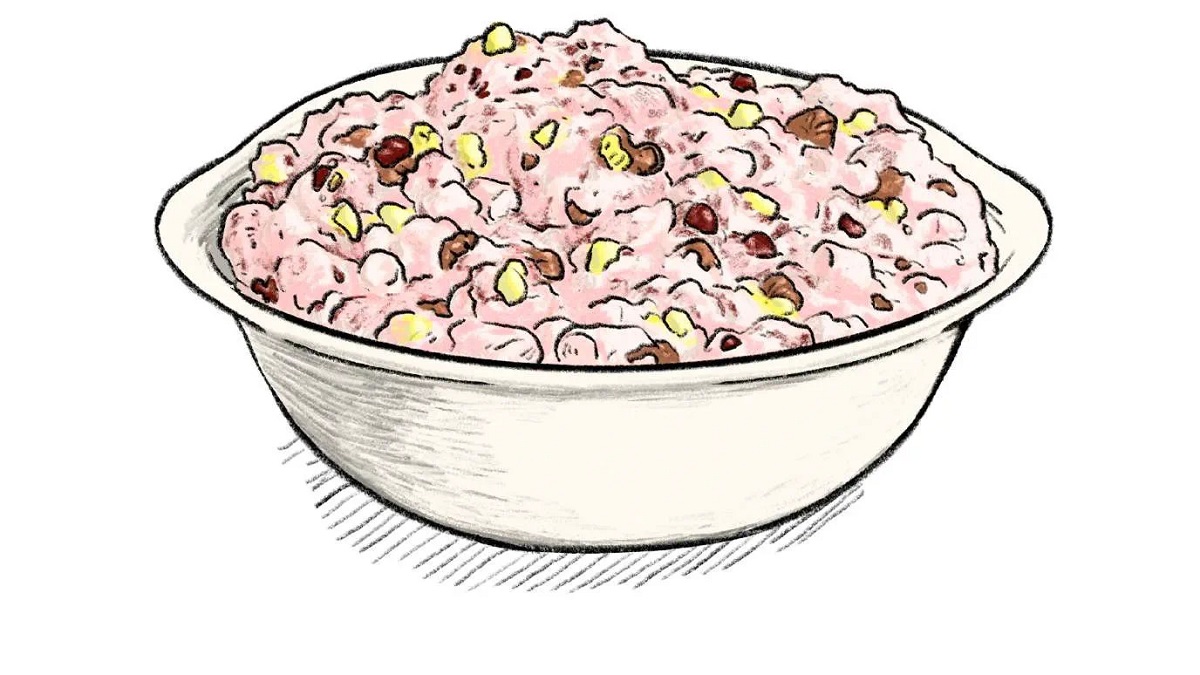 Cranberry Millionaire Salad
Prep Time: 10 min
Cook Time: 15 min
Ingredients:
3 cups (750 ml) fresh cranberries
3/4 cup (180 ml) sugar
1 cup (250 ml) water
2 cups (500 ml) sour cream Substitution Available
2 cups (500 ml) pineapple tidbits, well drained
2 cups (500 ml) mini marshmallows
1 cup (250 ml) chopped pecans
2 cups (500 ml) flaked coconut
1/2 teaspoon (2 ml) Pure Vanilla Extract
Directions:
1. Combine cranberries, sugar, and water in a medium saucepan. Bring to a boil; reduce heat and let simmer 10 minutes. Cool completely (sauce will thicken upon cooling).
2. Mix cooled cranberry mixture (about 1 1/2 cups/375 ml) with remaining ingredients until well blended. Let stand 4 hours or overnight. Serve cold.