Chairman's Steakhouse provides a one-of-a-kind experience as well as some of the highest quality steaks in Alberta. The reliable concept of a steakhouse, known for its rustic simplicity, is elevated to another level in this Mahogany restaurant.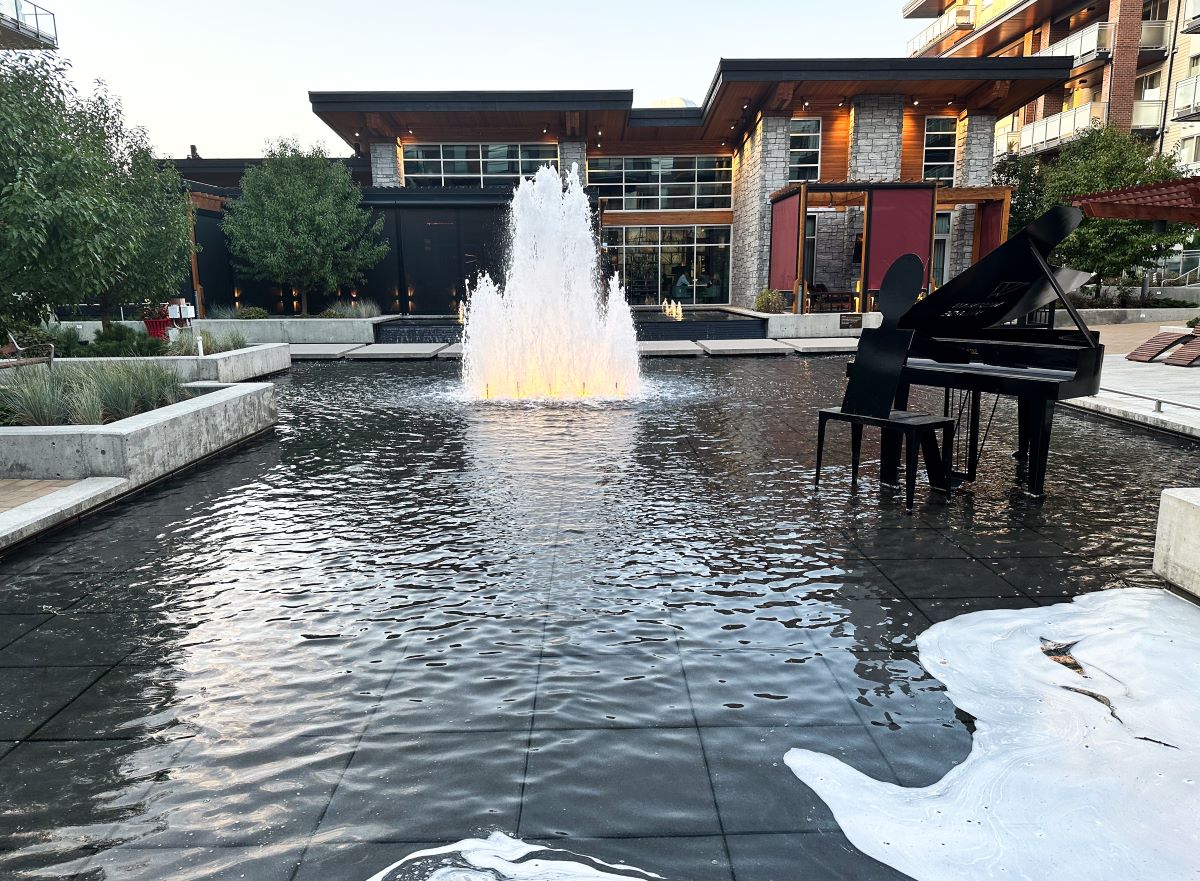 Nestled by the neighbourhood lake and behind a small street with cafes and shops, the sublime exterior of Chairman's provides the first of many awe-inspiring moments upon visiting. This mid-century modern building stands out among the apartment complexes that surround Mahogany, accented by stone walls and wooden beams which pay homage to the classic style of a Canadian steakhouse.
The interior of Chairman's can only be described as magical – a backlit bar with a thick, golden frame emits a glowing light onto the dining room. Large, floor-to-ceiling windows allow diners a gorgeous, panoramic view of the lake. The black, white, and gold colour scheme is simple, but sophisticated, hinting towards the concept of an old-fashioned, fine dining restaurant with an Art Deco twist. A few accents stand out in the décor, such as two sets of glowing rings dangling, seemingly precariously, from the ceiling. Finally, a few stone walls afford a rustic accent to the modern ambience, each one decorated by a set of long bull horns. They remind visitors that Chairman's, first and foremost, is an authentic Canadian steakhouse.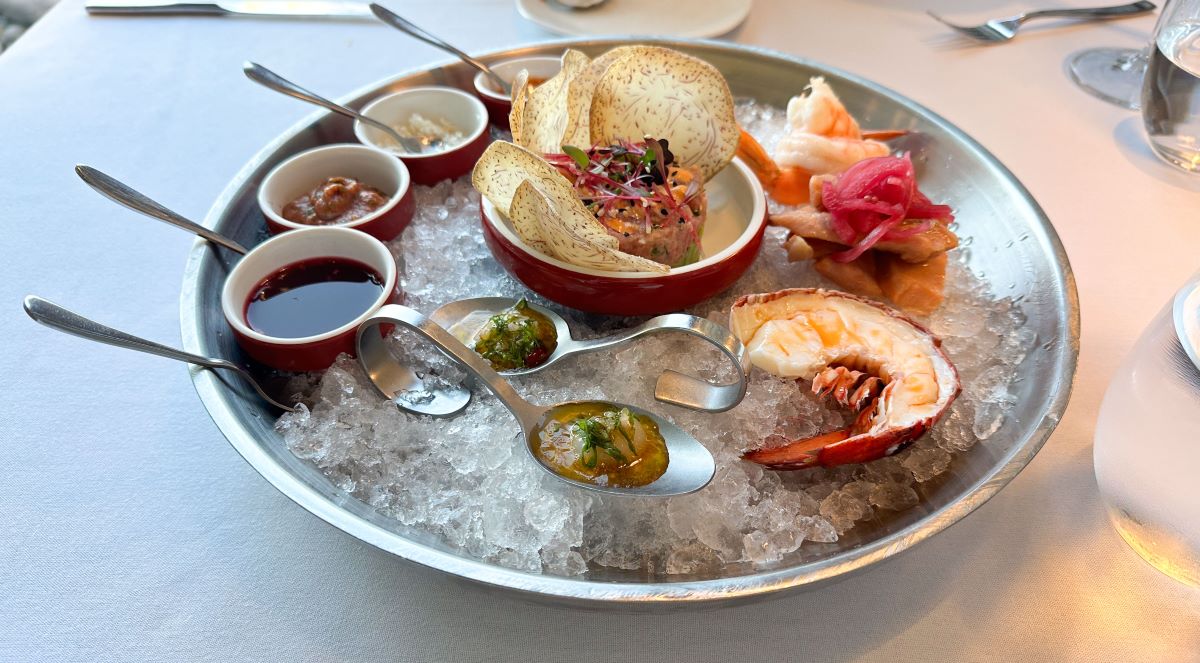 Upon opening the menu, diners will first notice its simplicity. It is certainly quality over quantity at Chairman's, evident in the select cuts of steak offered. And, for those needing a visual aid before making a selection from the menu, Chairman's waiters will offer to bring every cut listed (and some off-menu specials) on a thick, wooden board. You'll get a chance to see the steak's rich marbling in addition to a full lesson on everything there is to know about its qualities. For example, one recent special cut at Chairman's was Japanese A5 Wagyu. This delectable, luxurious cut of meat is known for the treatment of the cow (including daily massages and a special diet) and the meticulous standards through which it is produced and served. In addition to the specials, Chairman's offers a reliable list of Alberta Prime beef, considered to be some of the best quality cuts of steak in the world.
When dining at a steakhouse like Chairman's, you cannot overdo it when it comes to elevating your meal. This is why the menu offers a few "over the top" items to accentuate the natural flavours of your steak. This includes a house made steak spice, foie gras mushroom sauce, and even a double smoked bacon jus.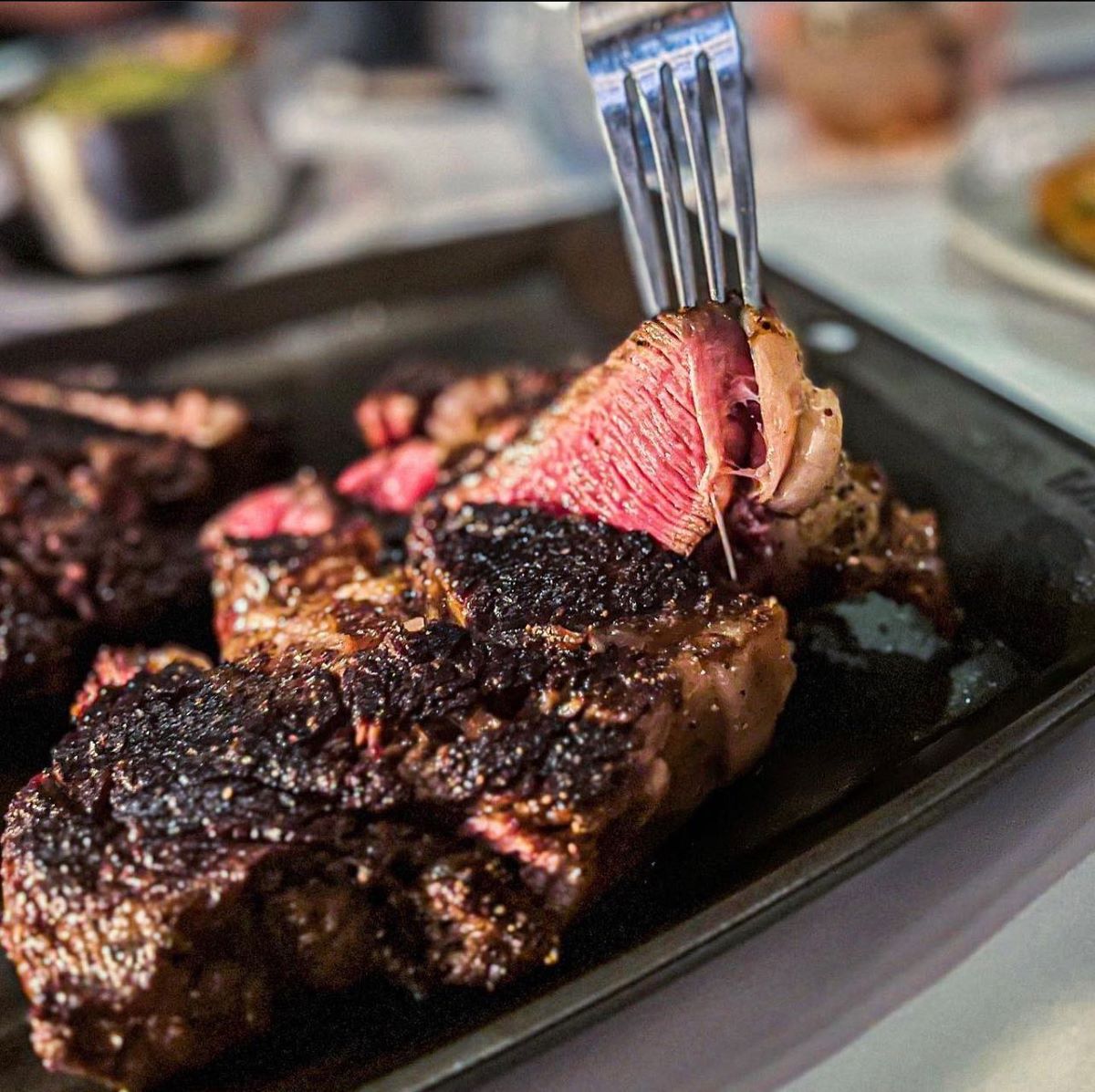 Chairman's Steakhouse is a dream come true for carnivores in Calgary, however, those who chose not to partake in beef will not be left out. Among the elegant menu, Chairman's offers an appealing selection of vegetarian and seafood dishes. The seafood sampler is an excellent option for those struggling to decide on an appetizer. It includes two fresh east coast oysters on a half shell, scallop crudo, candied maple salmon, tuna tartar, and lobster tail. Every element on the dish is fresh and inviting while also providing a unique take on the Steakhouse classics. Rather than a typical mignonette, the oysters were accompanied by a house made raspberry vinaigrette, bringing a welcome tartness and sweetness.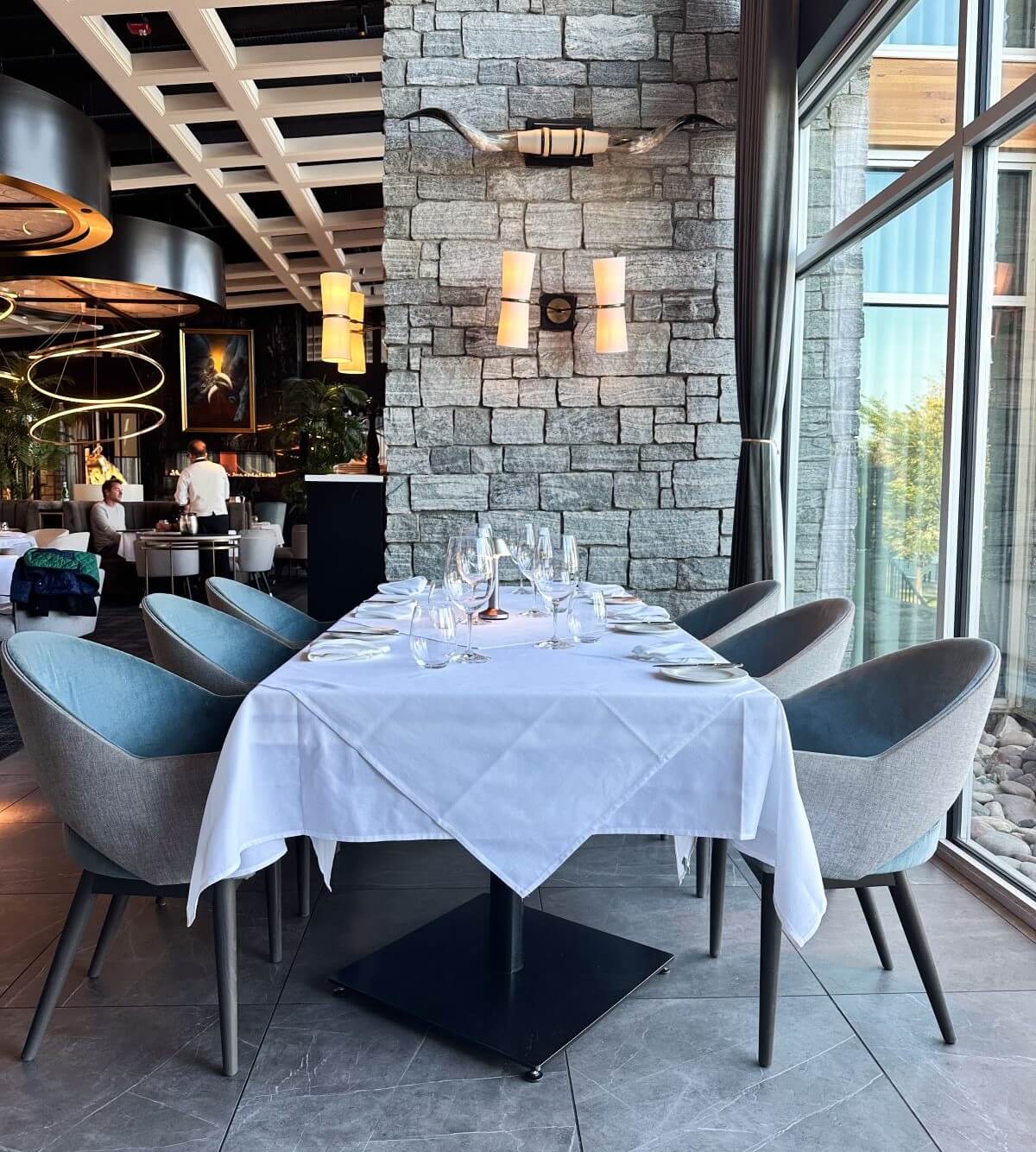 For dessert, diners can choose from a small menu of delectable items made in house with local ingredients. The after-dinner beverage menu contains somewhat of a surprising element, the Thai Dragon Coffee, noted on the menu as "the most expensive coffee on earth" at $50 a cup. For those curious about the unusual processing method that makes this coffee bean so peculiar (and pricey), it's recommended that they ask their waiter.
Chairman's describes itself as a modern and luxurious reimagining of the classic Canadian steakhouse. It is a theme well present in the ambience: an upscale dining space with a symmetrical, modern layout echoing the eccentric flare of early 20th century architecture. Also, it is evident in the food, with an elegant menu of elevated steakhouse classics and the highest quality steak to be found in Calgary.