ART SPOT is a volunteer-run inclusive organization that supports budding local artists in Calgary by promoting them in group exhibitions and independent art galleries. These emerging artists are able to build as a start-up to sell their work with an affordable tiered-pricing model and a cost-effective commission rate. Their biggest and most popular event is the annual Under $100 Art Show in which members have the opportunity to not only sell their work but also give consumers the availability to original artwork pieces they may not have been able to afford otherwise. We sat down with Emma Justine, the founder of ART SPOT, to learn more about her vision.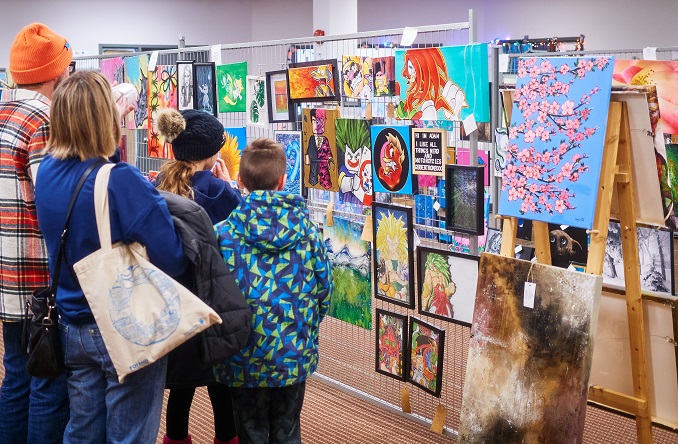 Describe your charity/non-profit/volunteer work in a few sentences.
Our organization provides a platform for local emerging artists to showcase and sell their work.
What problem does it aim to solve?
We provide accessibility in the arts community in the way of affordable/tiered pricing to participate in our events and low commission rates.
When did you start/join it?
ART SPOT was founded in 2008.
What made you want to get involved?
I started ART SPOT because I was a young emerging artist who was having a hard time breaking into the Calgary arts scene. I decided to create the community that I needed to grow as an artist, and in doing such I realized there was a big want and a need for this type of organization.
What was the situation like when you started?
At the time, I was one of the only small artist-run organizations trying to begin this fringe creative movement in Calgary.
How has it changed since?
I am happy to see that since we started in 2008, the arts community has flourished with many small initiatives and independent galleries and collectives starting up continually.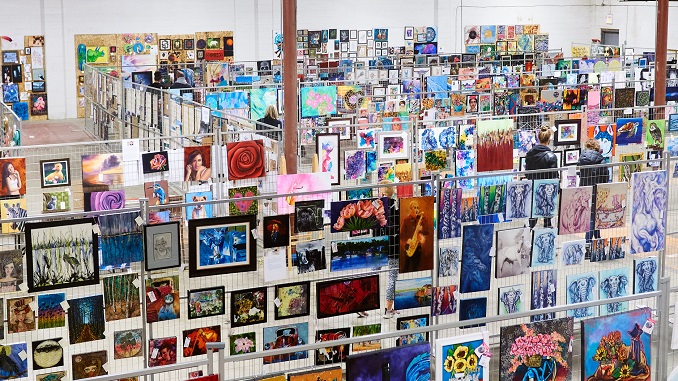 What more needs to be done?
I think there needs to be more funding and support for the start-ups. By the time some of these organizations are recognizable enough to access funding, they have already burnt out.
How can our readers help?
Attend local art events, and buy local art!
Do you have any events coming up?
We have an interactive arts festival on Aug 26th at Lot6, 311 8th St called EXPRESSTIVAL
Where can we follow you?
Website | Instagram | Facebook
PAY IT FORWARD: What is an awesome local charity that you love?
The Elephant Artist Relief Society is an amazing charity that offers great support to local artists.