Le Petit Crochet is a local homegrown business based in Calgary. Jasmine has been crocheting for about 6 years. Encouraged by family and friends, she decided to transform her hobby into a business and share her unique crochet plushies and decor with others. We spoke with her to learn more.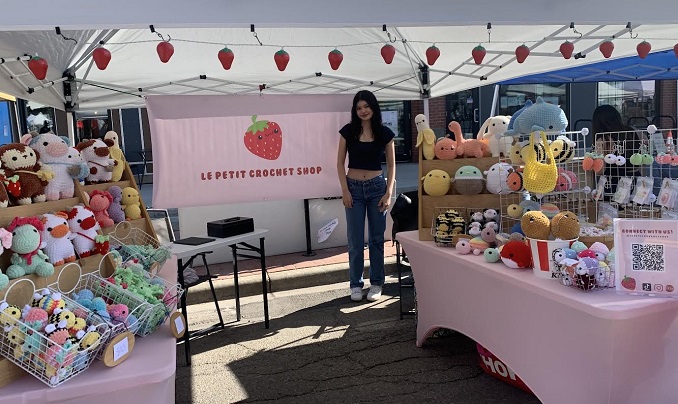 What is your business called and what does it do?
My business is called Le Petit Crochet Shop, and I sell my handmade crochet plushies and accessories!
What made you want to do this work?
I have been crocheting for about six years now, and it has always been my passion! At first, I started selling to my friends and family, and they really encouraged me to pursue an actual small business.
What problem did you want to solve with the business?
I love to see the happiness my plushies bring customers. I just love that my items bring joy to so many people, and witnessing it firsthand feels so special to me.
Who are your clientele/demographics?
I am based in Calgary, Alberta. My clientele varies from all ages, but many are mainly young adults!
How does your business make money? How does it work?
I do markets around the Calgary area where people can come to visit and see the products in real life. I also sell through my Instagram, and people can directly message me to order! I ship worldwide and am currently working on my own website!
Where in the city can we find your profession?
You can find me in Calgary and on Instagram!
What is the best question a prospective customer could ask a member of your profession when comparing services? Give the answer as well.
Many customers often ask me how long I've been crocheting, and what yarn I use.
I have been crocheting for about six years now, and my crochet style has grown so much from when I first started — I get a lot of compliments on my crochet stitches and my work. The yarn that I use is locally bought or imported to fit the theme of my brand.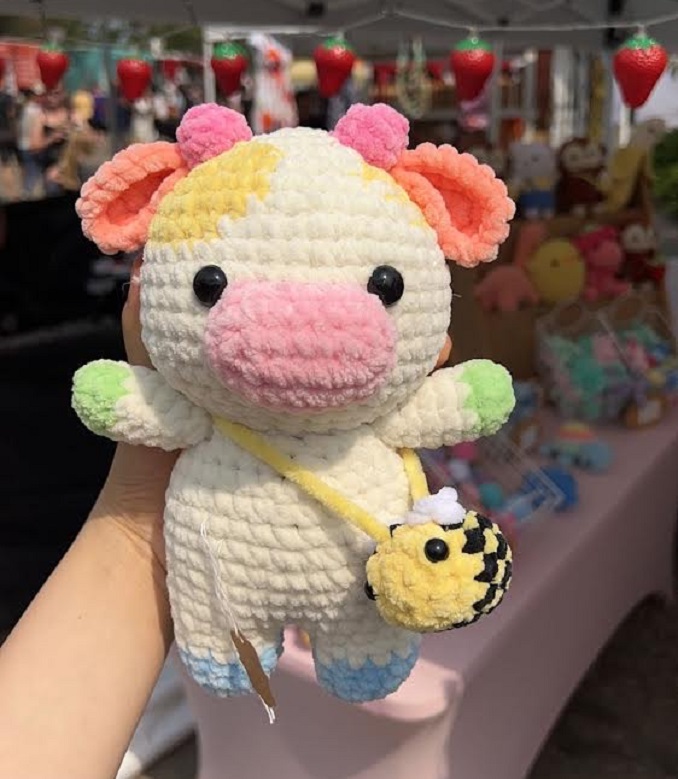 What is the best part about what you do? What is the worst part?
My favourite part of the job is engaging with customers and seeing their facial expressions when they see my plushies! The hardest part of my job is advertising my shop sufficiently. As a full-time teenage student, it's quite difficult to manage my time — I still have so much to learn about business in general. But I'm very lucky to have supportive parents who help me with anything I need to run my business, such as helping me set up my booths at markets! My mom also helps me crochet certain items during the market prep season.
What is your favourite joke about your own profession?
My favourite joke would probably be "Crochet today, Arthritis tomorrow" because crochet is so straining and tiring on your hands and fingers!
Where can we follow you?
You can follow me on Instagram and TikTok
PAY IT FORWARD: What is another local business that you love?
I love Nodi and Mo! I shared a booth with them once at a local market, and they are such sweet people. They sell the best-smelling candles with the classiest packaging. You can find them on Instagram.