Quickdraw Animation Society (QAS) is a Calgary organization that promotes the art of animation through courses, workshops, screenings, and production resources. They are dedicated to the production, education, appreciation, and dissemination of animation as an art form. We had the chance to catch up with Ryan Von Hagen, Artistic Director, to find out more about what they do.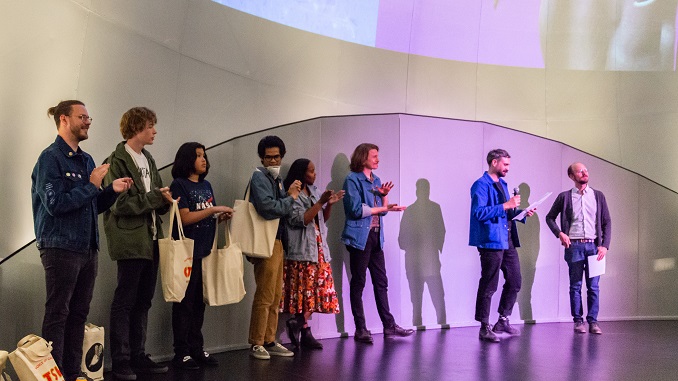 Describe your charity/non-profit in a few sentences.
The Quickdraw Animation Society (QAS) is a member-driven not-for-profit that fosters a creative community through resources and opportunities that further animation arts and culture. We do this by focusing the society into three facets: production, education, as well as celebration. We have classes for adults and youth, host events, provide rentals of industry-standard animation software, equipment, and studios, and host an international independent animation festival once a year called GIRAF.
What problem does it aim to solve?
We exist to build a broader enthusiasm for animation through public events and celebrations. Improve equity, diversity, inclusion and accessibility across our membership and our internal operations to reflect and welcome the community. Facilitate meaningful opportunities for animators at all career levels so that they can move their passions forward. Empower QAS community involvement to bring back activity to online/onsite spaces, and to nurture sustainable relationships with organizations complementing QAS' mandate towards creating a vibrant animation ecosystem.
When did you start/join it?
I started teaching at the Quickdraw Animation Society through our Portal Animation Workshops (PAW) in 2012. This is where we take 10 computer stations and animation setups to schools, libraries, and community events all over Alberta for people to create with.
In 2013, I started teaching more of the Adult animation courses, specifically, Animation Fundamentals, Advanced Animation, as well as Toon Boom Harmony which is a 2D digital animation software that has been used to produce shows such as The Cuphead Show, Hilda, Summit Of The Gods and so many more. Since then, I was hired as the Programming Director of the society where I oversaw all the community events, festivals, and education, and handled the nuts and bolts of course registration etc. The current title I hold is the Artistic Director of the society. The responsibilities are still quite similar, but now I am grateful to have help coming from our Education and Outreach Coordinator in addition to our Production Director, Executive Director, and Board of Directors.
What made you want to get involved?
Teaching for me was a way to create that community of artists that were interested in animation. Through teaching, I could hang out with peers and talk about our favourite independent animation artists, and unique experimental techniques in motion, and really dive into all the technical, narrative, and creative aspects of animation while being a part of a really supportive and fun community. QAS is so great because it has a 38+ year history of people coming together to create films, share knowledge, and encourage each other! So, it just made sense to want to share my knowledge and in return, I still continually have my mind blown away by all the great work our members are doing!
This spirit continues with my role as Artistic Director, as it is so exciting to use my position to create opportunities for others, advocate for the artistic community to different funding bodies, and create community.
What was the situation like when you started?
When I started as the Programming Director for the society, QAS was just on the verge of moving. It had been at 11 Ave and 4th Street SW Calgary, Alberta, for many years and though it had a grassroots, nothing is a perfect atmosphere that instantly felt so creative… the building was not well kept. The heat was blasting in the summer, windows were drafty in the winter, and the restaurant downstairs constantly gave the studios a very distinct smell. So, one of the organization's duties, when I first started, was to move! We moved to an old warehouse space in the neighbourhood of Sunalta which we currently call home. This move allowed us to, pretty much, design the space to fit our unique needs. This allowed us to create more studio space, design our classroom, and our library, and create an environment that was purpose-built to utilize some of our older specialty equipment, like the Oxberry Camera Stand – a unique piece of equipment that was used on productions such as Popeye, Bambi, Aladdin, and so many other traditional multi-planed down shooter 2D animation productions.
How has it changed since?
In terms of our space, we have settled in. We are currently excited to get back to our pre-covid successes where we are promoting animation by providing a platform for animators to share knowledge through lectures, workshops, and courses in our classroom.
After almost 10 years of being involved in the education side of the organization, it has been amazing to see the growth of our membership. The animation projects the society has been able to support have been really powerful and executed with so much skill. Seeing the projects being made and going out into the world has been awesome.
What more needs to be done?
It has been great for the general public to start to warm up to the idea of animation and actually see the power it has as a medium to tell a story, connect people, and challenge people. I think animation is still seen as a medium for youth. Of course, it is, but it can be so many other things. Animation is not a genre, but instead an art form that can involve all other art forms to share in the very human experience of storytelling.
Calgary has a vibrant community of independent animators. There has been work being started to support more commercial animation studios in the city and province, but this could be developed further. Supporting animators/ artists with opportunities and well-paying positions is something every community should be continually striving for.
Supporting diverse voices. Animation is for everyone and though it has been around for over a hundred years there is a significant discrepancy in Women, LGBTQ2S+, and BIPOC creators, on the industry side of the artform.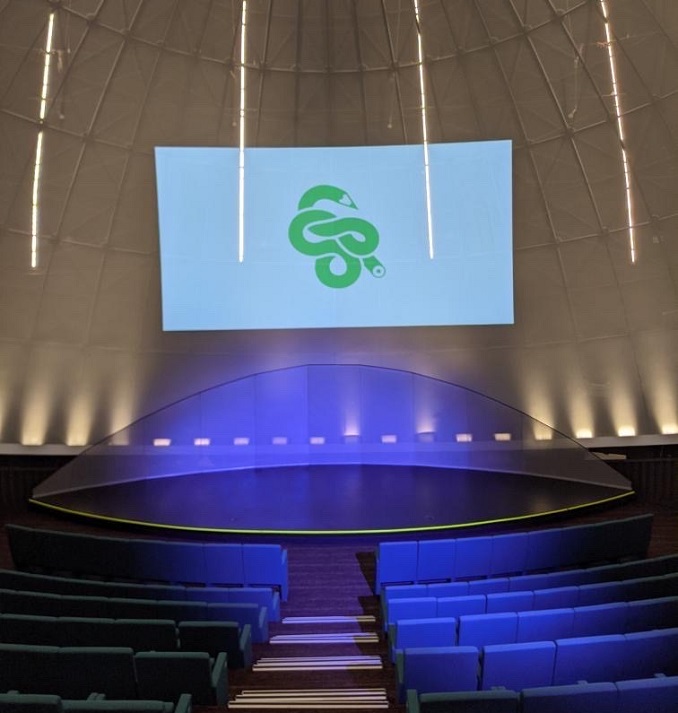 How can our readers help?
Readers can help by coming to our events. Learning animation or creating animation with us. Sharing our story and letting people know about our resources to anyone wanting to get involved in animation – whether that is watching, volunteering, learning or creating at a professional level.
You can also donate to our charity through this link. We are a smaller organization so any amount really helps us pay artists and support our programs.
Do you have any events coming up?'
As of September 2022, we have our Sept-Dec semester of classes rolling. This includes:
Animation Fundamentals
Intro to 3D Animation (Blender)
Drawing for Animation
Certification for the Animation CUBE (Stop Motion puppet animation equipment)
Quick Kids (8 – 14)
Young Animators After School (12 – 17)
And then come November 17 – 20 we will have our 18th Edition of the GIRAF Festival of Independent Animation. This will be held at the Globe Cinema and the QAS studio! Check out our website for more information!
Where can we follow you?
Website | Festival | Facebook | Instagram | Twitter
PAY IT FORWARD: What is an awesome local charity that you love?
EMMEDIA
Calgary Animated Object Society (CAOS)
Alberta Media Arts Alliance Society (AMAAS)