For this week's feature, we spoke with Kurtis Gregor, Marketing & Communications Manager of Sled Island Music & Arts Festival, to find out more about them.
What is your business called and what does it do?
The Sled Island Music & Arts Festival is a five-day discovery festival that takes place in Calgary, Alberta each June, featuring over 200 bands plus comedy, film and art in over 20 venues. It's also a charity and a year-round catalyst for music and art in our city.
What made you want to do this work?
I wanted to use my communications education towards something that I truly cared about. Music and art, the Calgary scene, and Sled Island – a festival that was dear to my heart long before I worked for them.
What problem did you want to solve with the business?
Spread awareness, gain more followers, increase attendance, and grow in all directions.
Who are your clientele/demographics?
Men, women and non-binary folks are generally from Calgary and the surrounding area, and typically around the ages of 25-40.
How does your business make money? How does it work?
Pass and ticket sales, sponsorship, donations and grants.
Where in Calgary can we find your profession?
Sledquarters is located at 2206a 4th Street SW.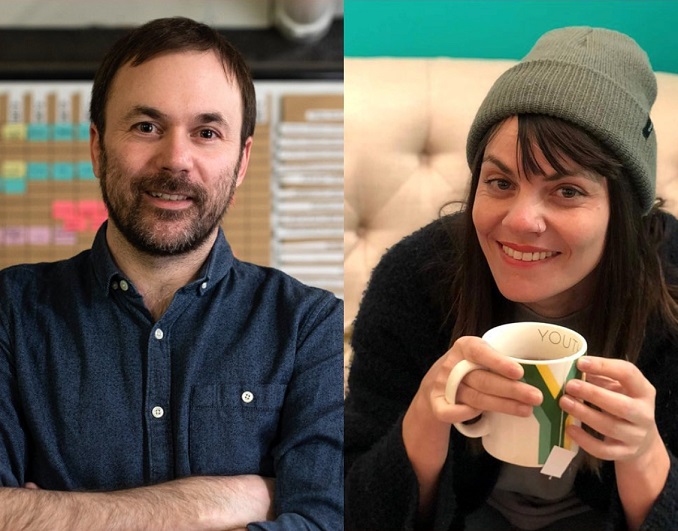 What is the best question a prospective customer could ask a member of your profession when comparing services? Give the answer as well.
Why should I attend your event over the countless others in Calgary and elsewhere?
Because Sled Island is among some of the world's most unique festivals, a multi-genre experience sparks a sense of discovery in attendees, helping people stumble across new music, supports up-and-coming acts, and puts incredible performers in one-of-a-kind venues. There is literally something for everyone.
What is the best part about what you do? What is the worst part?
Best: Seeing everything come together in June after working so hard to make it happen.
Worst: When it ends.
What is your favourite joke about your own profession?
What do Sled Island bands and dog whistles have in common? You've probably never heard 'em.
What are your social media channels?
Facebook | Twitter | Instagram | TikTok
PAY IT FORWARD: What is another Calgary business that you love?
Sankofa Arts & Music Foundation and Afros In Tha City.