For this week's recipe feature, Mandy and Rebecca Wolf shared their vegan recipe for Curried Lentil Soup Recipe. Enjoy!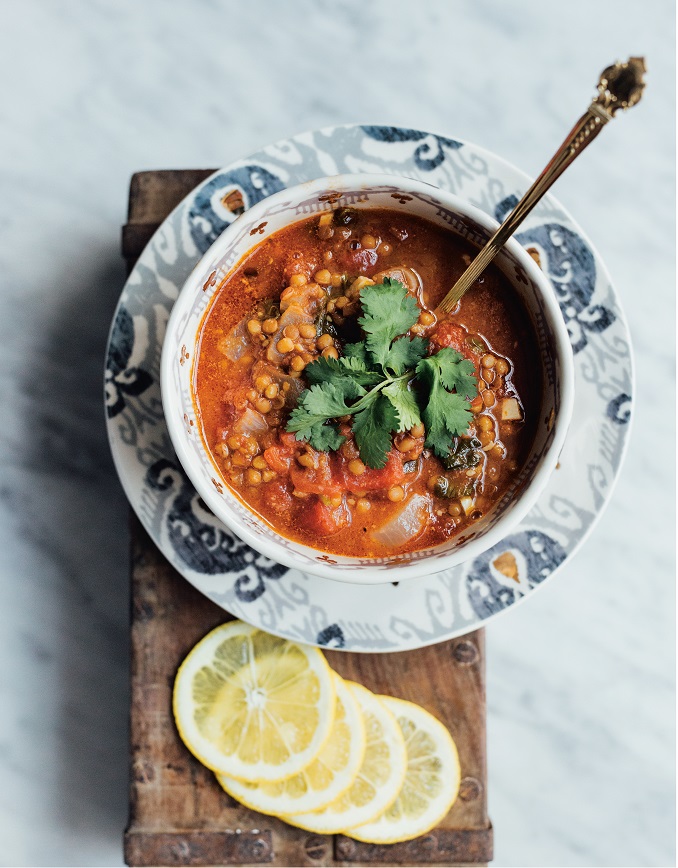 Curried Lentil Soup
Makes 6 cups (4 portions)
Ingredients:
– 3 tablespoons coconut oil
– 1 medium onion, diced small
– 2 cloves garlic, minced
– 3 tablespoons minced ginger
– 1 tablespoon ground cumin
– 1⁄8 teaspoon cayenne
– Salt and freshly ground black pepper
– 1 1⁄2 cups uncooked green lentils
– 4 cups low-sodium vegetable broth
– 1 14-ounce (398 ml) can crushed tomatoes
– 1 tablespoon maple syrup
– 1 tablespoon lime juice
– Cilantro, for garnish
Directions:
1. In a Dutch oven, warm the coconut oil over medium-low heat. Add the onion, garlic, and ginger and cook, stirring occasionally, until the onion softens and becomes translucent, about 5 minutes. Stir in the cumin and cayenne and season lightly with salt and pepper. Continue to cook until the spices are fragrant, about 2 minutes. Add the lentils and broth. Bring to a boil, then lower the heat and simmer, covered, until the lentils are tender but not mushy, 25 to 30 minutes.
2. Stir in the crushed tomatoes, maple syrup, and lime juice. Check the seasoning and adjust with salt, pepper, and more lime juice. Serve with cilantro to garnish.
3. This soup can be refrigerated in an airtight container for up to 7 days or frozen for up to 6 months.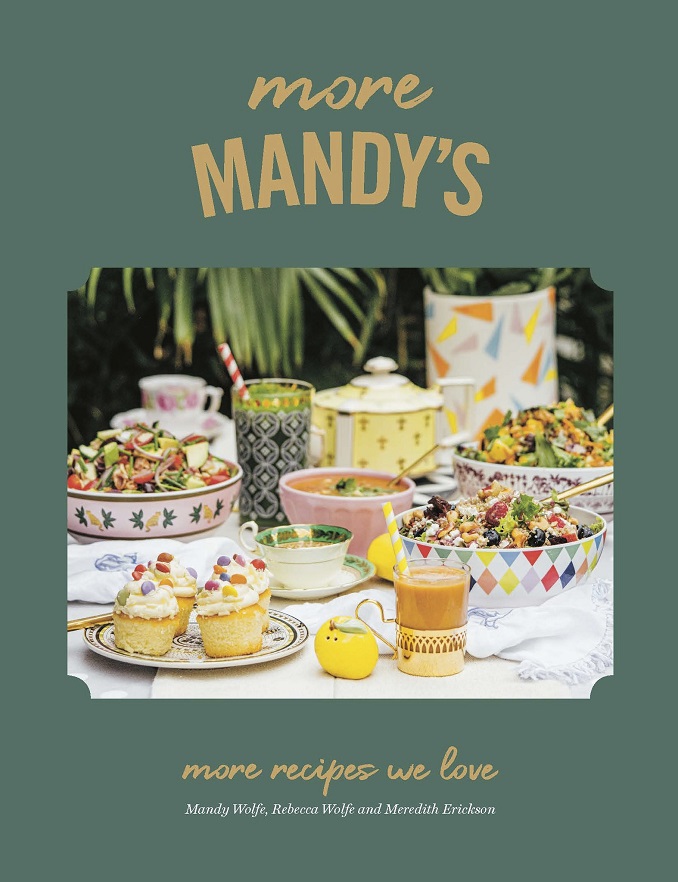 From the sisters behind the bestselling cookbook Mandy's Gourmet Salads—and the Montreal & Toronto salad bars of the same name—comes More Mandy's. Hot off the heels of the launch of their first Toronto restaurant, More Mandy's is highly anticipated by home cooks and healthy eaters.
This second sensational cookbook, following the runaway bestseller Mandy's Gourmet Salads, is packed with even more salads, more smoothies, more sweets—and now morning fuel and soups too! Indulge in and be inspired by these heartwarming recipes for cold-weather meals, plus plenty of year-round favourites. Even in wintertime, there's nothing a Mandy's salad can't fix.