The Women's Centre of Calgary is a safe space for all women in Calgary to get assistance, connect with others, and take action on women's issues. We spoke with Executive Director, Bo Masterson to find out more about them.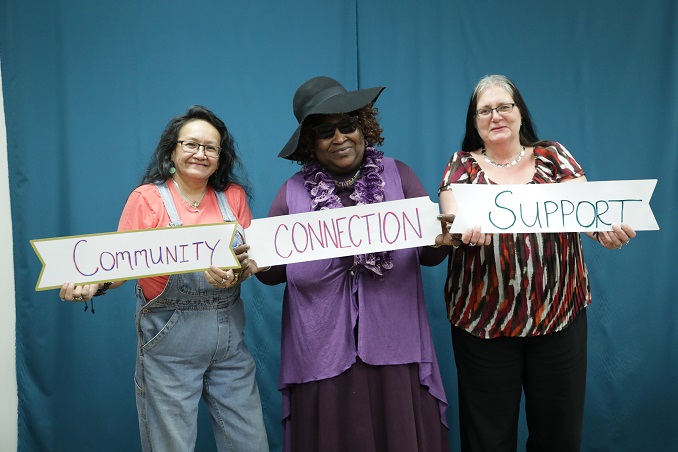 Describe your charity/non-profit in a few sentences.
The Women's Centre of Calgary is a safe space for all women in Calgary to get assistance, connect with others, and take action on women's issues. Our vision is women supporting communities, communities supporting women. We work towards that vision by being every woman's place for support, connections and community. We believe in the potential of every woman and that women are strong and capable. We know that barriers in society often prevent women from living dignified life. Our trust-based work is supported by over 200 volunteers and is based on the philosophy of women supporting women.
Our three areas of work are:
Get Assistance: To the best of our ability, we provide women with quick access to basic needs items such as emergency food and personal care supplies. We also offer referrals to other agencies for food, clothing, furniture, housing, health, employment, education and recreation. Women can also come to print, fax, and use the phone for free.
Connect with Others: The Women's Centre offers free workshops and groups on a wide range of topics from Practise English, to Community Crochet, Car Repair, and Community Walks. We also offer opportunities for girls to connect with one another through our Girls Programs and host an Artist in Residence program. Women can also use our drop-in space to grab a coffee and meet a friend.
Work for Change: The Women's Centre is a lively space dedicated to learning about social issues and creating social change. Women still face barriers to equity and participation in society. We believe it is important to address those barriers. We do this by:
– Spreading awareness
– Creating opportunities for learning and discussion
– Supporting women's leadership
– Focusing on critical issues that matter to women
– Bringing a gender-plus lens to public policy in our outreach and research efforts
What problem does it aim to solve?
Every day, hundreds of women call or visit the Women's Centre, the majority of whom were women struggling with poverty-related issues. The impacts of poverty on women are significant. Women experience poverty at a greater rate than men. In Alberta, women continue to lag behind men economically. Women get paid less than men for the same work, regardless of education, occupation, age or hours. Alberta has the largest pay gap in Canada. Women working full-time, full-year earn on average only 63% of what their male counterparts do, or $31,100 less than men on average (and as much as $35,000 less in Calgary). Minimum wage earners are far more likely to be women, many of whom are raising children alone. Women are further marginalized by age, ethnicity, ability or immigration status.
Women seek assistance at the Women's Centre with issues as diverse as poverty and hunger, family breakdown, parenting, homelessness, unemployment, health and education, immigration and settlement, domestic violence, isolation and loneliness, life transitions and discrimination. They may be new to the city, experiencing family breakdown, looking for work, or simply a place to belong.
The Women's Centre strives to create a place and space for all women to have a sense of belonging and feel part of a community. We actively work on decreasing social isolation, supporting women with basic needs and resources, and advocating for change on important women's issues such as child care and public transportation.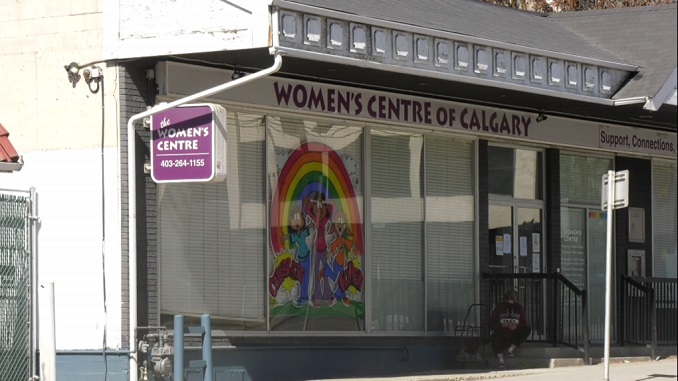 When did you start/join it?
June 2021
What made you want to get involved?
The Women's Centre's grassroots, the community-based approach is unique in this city. We operate on a trust-based model, which means we trust that women are the experts in their own lives. Women can come to get access to anything the Centre offers without any barriers such as intake or proof of their economic situation. All services and programs are free and accessible to anyone who would like to join.
What was the situation like when you started?
When I joined, we were in the middle of the pandemic. It was difficult to continue operating on our model due to tracing requirements as well as masking. We could not do many programs in person and had to go online. This worked well in some cases, but in others, women longed for the in-person connection. Just like for everyone, the pandemic was difficult on women, and the impacts of it exacerbated many issues that women already faced pre-pandemic.
How has it changed since?
Although the pandemic is not over, we have been able to offer more in-person opportunities, and keep the Centre open. This means we are reconnecting with women and rebuilding the Women's Centre community. This is so important for the women in our community. Other changes since I have started are the physical changes to the Women's Centre space. The space went through a transformation that added colour and warmth. We also have a lovely side garden with lots of plants and flowers, and a beautiful mural for women to enjoy
What more needs to be done?
There is always a lot to be done! As we are heading into September, we are starting preparations for our annual toy room initiative. This is a project that supports women and children with gifts around the holiday period. Further, more than ever, women are in need of basic needs items such as diapers, feminine, and personal hygiene products.
How can our readers help?
The Women's Centre is a volunteer-led organization, meaning all programs and services are run by volunteers. We are always looking for volunteers to support a diverse range of opportunities, including facilitators, peer support volunteers, and organizers! Other opportunities are organizing a drive for personal/feminine hygiene products at your work or in your neighbourhood or making a donation to the Women's Centre directly at our website.
Do you have any events coming up?
The Women's Centre offers online and in-person workshops, events and groups. Please see our calendar for details.
Where can we follow you?
Website | Instagram | Twitter | Facebook
PAY IT FORWARD: What is an awesome local charity that you love?
Centre for Sexuality