The Magic Pantry Marketplace is a specialty food store and cafe that also aims to promote other local businesses in Alberta. With an interest and love for preserving and reducing food waste, they offer ready-made foods, pantry staples, pickles and preserves. We spoke with Alex LeBlanc, Co-Founder and Owner of The Magic Pantry Marketplace to learn more about them.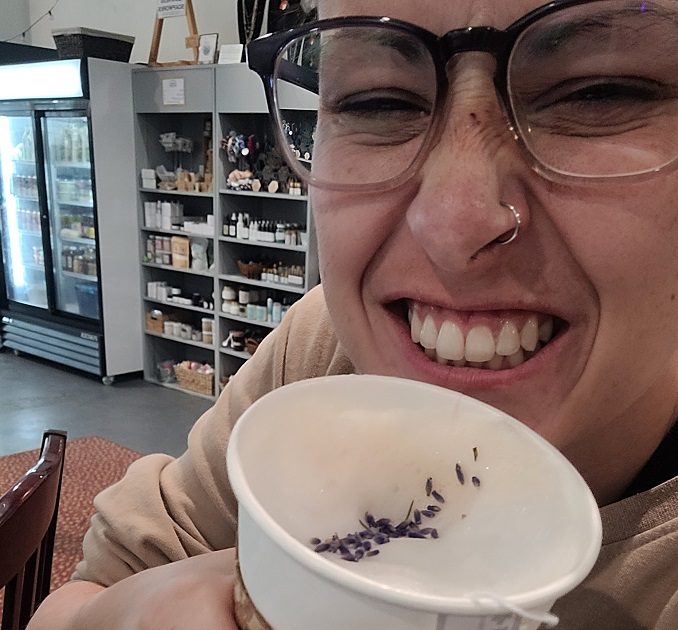 What is your business called and what does it do?
We are The Magic Pantry Marketplace and we started off and still do make artisan pickles, preserves, jams, and jellies which we sell in our specialty food store and cafe. We are committed to local and here in our marketplace, we not only sell our own products but all other Alberta businesses and serve menu items based on their products in our little dine-inside. We really love preserving foods it is so interesting to me how you can take something organic that decomposes, and make it last months, even years!
What made you want to do this work?
My Dad taught me how to make pickles and I then stumbled across a book on preserving foods and just started making things. During the lockdowns when the Pandemic first started, we grew a garden and I was thinking of different ways to preserve all of the fruits and vegetables we grew. I went back to the things my Dad taught me and started flipping through my preserving book. We really started thinking about how much we waste in our culture and how when refrigeration didn't exist, how people kept food. After making a whole bunch of canned items, I reached out to friends and family and put a post up on social media to see who would be interested in trying some of the canned foods. The response was fantastic and a little delivery service started.
What problem did you want to solve with the business?
Mostly mitigating food waste, using less and being more conscious of how we consume and what we consume. The food industry is so crazy in North America, I really just want to simplify things again. Things like knowing the person that grew your food or made what you are feeding to your family is so important to me.
Who are your clientele/demographics?
We have a great following from the Millennial Mom group! 75% of our business is women aged 25-45, but really it is the sustainability-conscious foodie who comes and shops here.
How does your business make money? How does it work?
We are your classic Brick and Mortar and we sell to other retailers as well. Currently, we are in about 8 different stores with our pickled products and we sell directly to consumers here at our store in person.
Where in Calgary can we find your profession?
We are located right on Mainstreet in Bowness! We are actually a part of a Business Improvement Area, much like Inglewood or 17th Ave. Bowness is really up and coming and just an awesome neighbourhood to be in.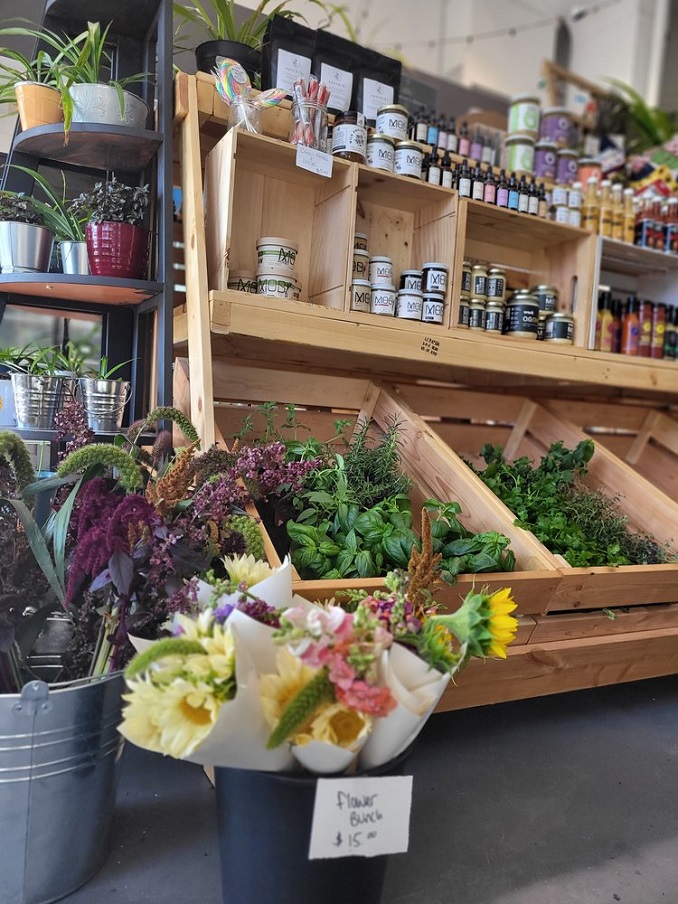 What is the best question a prospective customer could ask a member of your profession when comparing services? Give the answer as well.
Where do we source our product from, and it all comes from here in Alberta. We work with local farmers just outside of the city for all of our products, our dairy products come from organic dairy farms, our beef is from pasture-raised, grass-finished beef farm just near Carstairs and all of our shelf-stable items are made by Alberta businesses.
What is the best part about what you do? What is the worst part?
The best part is talking about food all day! Food really is a passion, my husband and I love trying new restaurants, cooking crazy things at home together and trying new things, so being able to talk recipes and food with our customers all day is the best. And I feel absolutely great selling these items to them because we know exactly where they came from. The worst part is just the uncertainty with the economy right now, everyone is feeling the pinch from inflation and small business is really getting the squeeze.
What is your favourite joke about your own profession?
Well, we are kind of a big "dill" over here.
What are your social media channels?
Instagram |  Facebook | Website | Wholesale
PAY IT FORWARD: What is another Calgary business that you love?
Bowness Arts! They are a super cool bookstore, record store, and board games right beside us. The owners did a really great job curating and collecting the items in there. They have new and used records which is incredible.