"Get Lost, Find Freedom"

             ~Mountain Life Apparel
Advertising and marketing are powerful tools clothing brands utilize in an attempt to sell more product. Like many, I am not immune to their effects and still like having the Swoosh on my feet or the Archaeopteryx skeleton on my chest. However, the past few years I have been less inclined to purchase items specifically for the branding, instead opting to buy products that mean something to me personally. Maybe it's a hoodie adorned with symbols from the province where I grew up (which is Saskatchewan, so maybe that should read 'bunny-hug'?), a tee created by someone that went to the same high school as me, or a toque emblazoned with a 'lifestyle' that I enjoy. Whatever it might be, the products I enjoy most these days come from right here, in this city, this province, or this country. This year especially, shopping local is all the rage, and I am thankful there are numerous companies to choose from. 22fresh, Prairie Proud, Hardpressed, Camp Brand Goods, Local Laundry, Tall Grass Apparel, Ole Originals, Made For The Lake, and Alberta Branded are just a few of the local retailers that I am proud to support.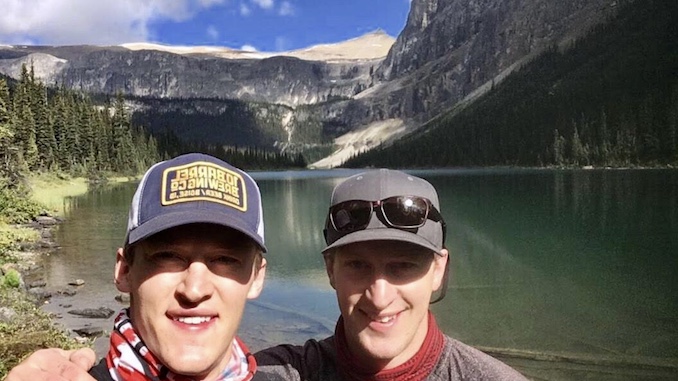 For awhile now, I had been wanting to chat with the owner of a local clothing brand about sharing their story. The timing just never seemed right, and I always had various other projects on my plate. I also needed the brand to be 'outdoorsy' in order to correspond with the theme of this column. Then, earlier this year Mountain Life Apparel and I connected over the possibility of me stepping into one of their Explorer roles. Their clothing is fantastic, their message has substance, their goals are lofty, and after some lengthy conversations with the owners, I was all in. The timing was finally right to add 'Outdoor Clothing Brand Owners', to the ever-growing list of 'Wild Jobs' featured on this website.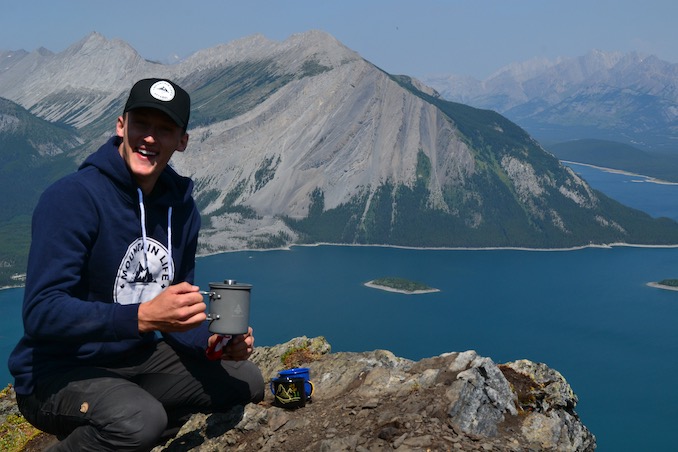 Bo and Brock Montgomery are brothers who, like me, hail from the vast-open prairies of Saskatchewan. They started working on the concept for Mountain Life Apparel back in 2016 and the company was officially launched in the summer of 2017. They are relatively new to the clothing game, but that doesn't mean they should be taken lightly. The designs have steadily improved since their initial launch, but their community-minded approach coupled with their willingness to give back, is what truly sets them apart. What follows are the highlights of an in-depth interview with Brock about the company's origins, what it's like to start a clothing brand, some of the causes they're generously supporting, and the direction the brand is headed.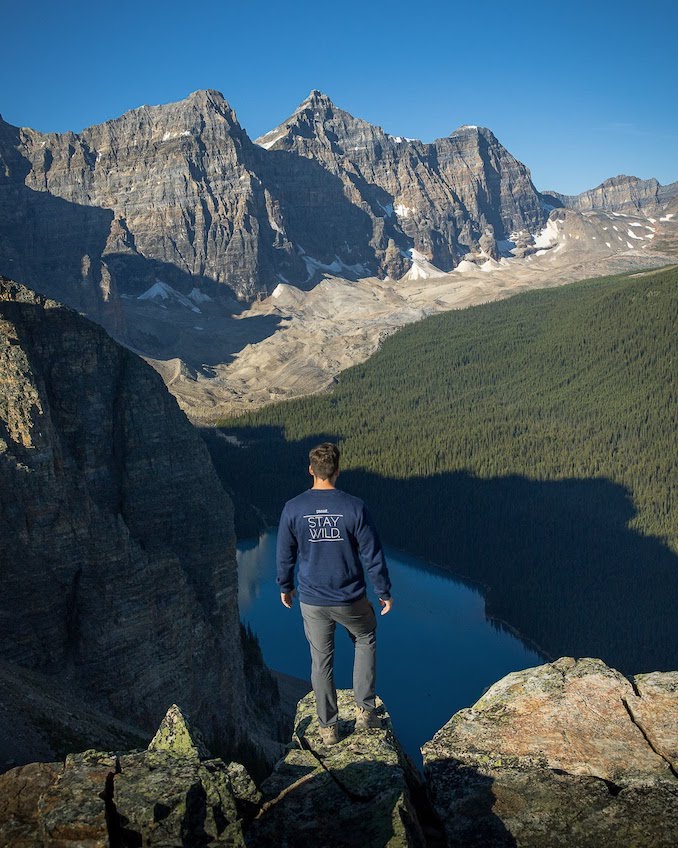 Calgary Guardian: "Where did the idea of Mountain Life Apparel (MLA) come from?"
Brock Montgomery: "Bo and I had been wanting to do something together for a while. I was away playing hockey in the states and he was back here in Calgary. So we decided, let's do something that we can both be a part of and work on together. When we were discussing about what we wanted to do, a few main things came up for us. We knew we wanted to stay true to our passions. Also, we wanted to create a company where we could give back in many different ways, and we wanted to create a like-minded community where people would feel welcome and free from judgement. So, looking at all angles and our passions, we easily came to the realization it had to be something within the mountains. Looking at how we could give back was an exciting part knowing there are endless possibilities with that, so we got pretty excited! Finally, to create that community, we landed on a clothing brand. You can rep your Mountain Life pride wherever you are! So, we got to work figuring out all the logistics and how we could make our dream come true. We started with a couple thousand dollars and bought a few hoodies and T-shirts and kept reinvesting that to grow to where we are today."
CG: "You're from Saskatchewan, so what inspired the name of the company?"
BM: "I would quote from the website, 'We grew up like most young Canadian kids, playing hockey, football, baseball, and pretty much any other sport you can think of, but most of all we enjoyed being outside and active. Although we grew up in the prairies, from a young age we were always drawn to the Rockies, and it was this love for the mountains and outdoors that brought us to Alberta many years ago.' Also, our Great Grandparents and cousins lived out in Banff,  so we were always out there skiing, hiking and we just fell in love with it. So much, that we eventually moved to Alberta. There is just something about that mountain life. You know it when you know it, sort of thing. When you are standing there, feeling so small beside these massive mountains. Or that stillness in the backcountry where it's you and only you. Nothing else to worry about."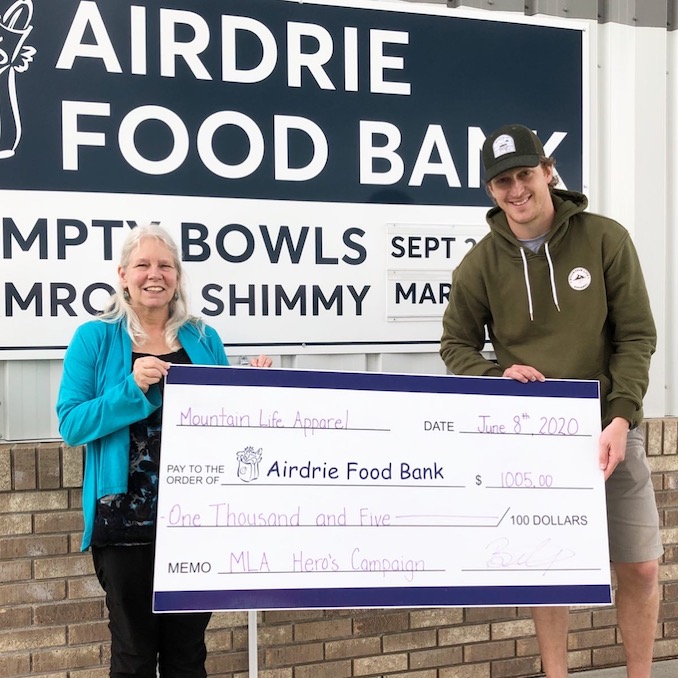 CG: "What's the best thing about owning your own clothing brand?"
BM: "The best part, so far, is being able to have that platform where we can raise awareness for many different causes. That was the goal all along with MLA. How can we give back and be a positive in our world. So far, with our amazing community and the help of our Explorers, we have been able to raise money for many different causes. We kicked off a big fundraiser at the start of COVID with our Hoodies For Heroes campaign. All the proceeds ($2000) from those hoodies sold went to the local food banks while raising awareness for our First Responders. Our initiative, while down in Bali, was to raise almost $3000 for them during the pandemic. As well as our ongoing support for Nature Conservancy Canada. A portion of all sales go directly to them. It's great to be able to partner up with them and know you are supporting a good cause and that the money is going back into preserving our beautiful country and specifically back into our Canadian Rockies. So to come back around, this is the best part of running our company. We get to arrange these fundraisers and be a part of something special, this is all possible with the help and kindness of our amazing community and group of Explorers."
CG: "You mentioned you were in Bali, could you provide a little background about that trip?"
BM: "So, my girlfriend Claire and I originally went to Bali to take our yoga instructor course. Then after that, we worked as volunteers teaching at a school on a secluded neighbouring island called Sumba. We ended up staying there for many months during COVID-19. Seeing the drastic effect COVID had on the tourism industry and the people of Bali relying roughly 80% on tourists we knew we had to do our part any way we could. So, we got to work. In collaboration with our amazing community and platform Mountain Life Apparel, we were able to work alongside our neighbourhood community (Komunitas Bali Megibung), who were already raising money for those in need. We had a great response from our community and we were able to help out in a big way. It was a very moving experience and something that we will never forget. Working alongside the local people, providing them the funding to help their fellow people was very special. We had people reaching out from all over to help and it was a huge success."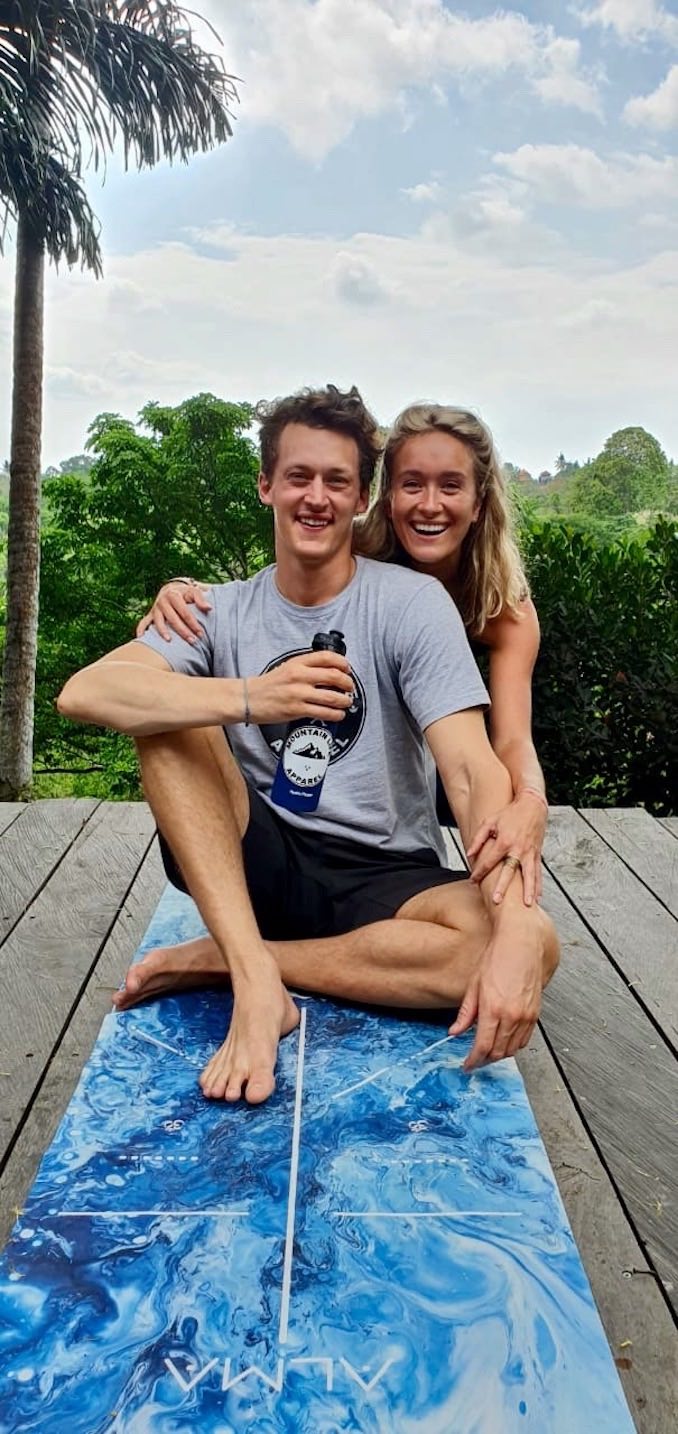 CG: "What's one of the most challenging aspects of owning your own company?"
BM: "I would have to say learning as you go. Everyday is a new day when you are running your own company. Learning new ways to communicate with your community, learning how we can be a better company every day. We jumped right in the deep end when we started MLA and it has been a great experience, but we have learned a lot along the way. Being flexible is a big part of it. But we are still learning, and always will be."
CG: "Who designs your products?"
BM: "We designed our original logo and all of the apparel you see on our website. With the help of our good friend and graphic designer Rachel Riendeau we have a few new designs now coming to life. A few of our stickers have been designed by a friend we met while over in Bali."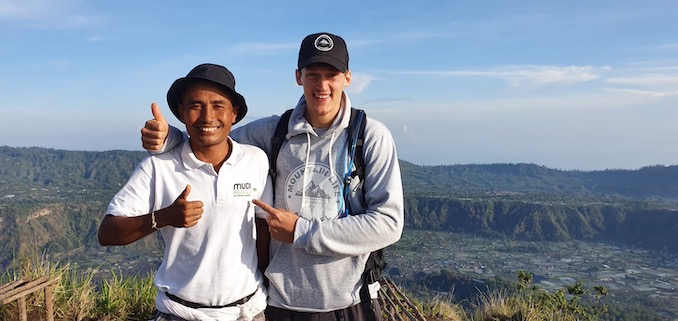 CG: "A portion of the proceeds from each sale goes to various conservation projects. Which companies are you working with and why is this important to you?"
BM: "We work with Nature Conservancy Canada (NCC). We felt they were a great fit for us. We love the work they do and we wanted to be able to contribute to that. We know in the coming years we will be able to contribute on a much larger scale. The great part about NCC, is knowing that money is going back into our Canadian Rockies. That is important to us, as we are very passionate about leaving things better than you found them. NCC is on the right path in regards to that."
CG: "Where is MLA clothing made?"
BM: "We have a few different suppliers and they are all in Asia."
CG: "Other than the website, where can folks purchase MLA clothing?"
BM: "We are currently selling out of Mountain Mercantile in Canmore. Home Grown House and Pantry in Airdrie, and Main Street Market & More in Okotoks."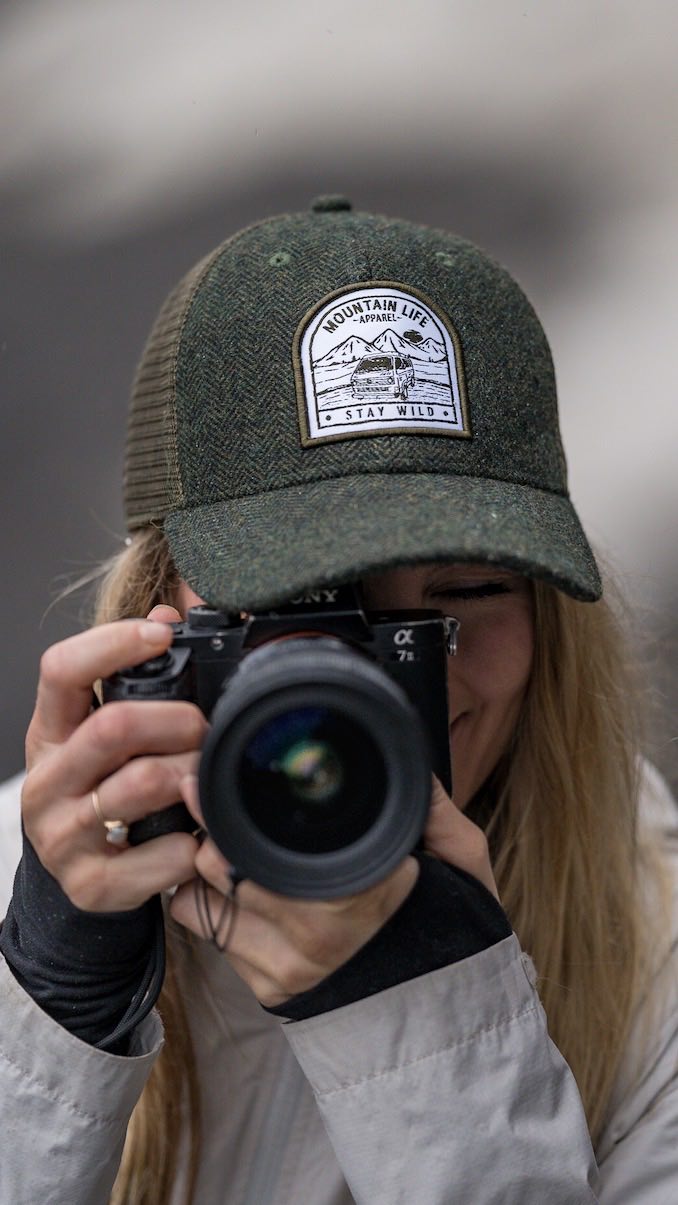 CG: "Can you talk a little bit about the 'Explorer' program you have?"
BM: "Our Explorer program is a relatively new and exciting part of MLA. This was a goal of ours to have started this year. It was important for us and something we wanted to get up and running as there has been a lot of interest from people to be a part of the community and help get the word out in regards to our fundraising efforts and those who just want to share that stoke for the Mountain Life. We have an awesome diverse group of 18 Explorers at the moment. From nurses to teachers, Saskatchewan to Alberta, we all share the same passion for the mountains and the lifestyle that comes with it. In the future we will be working closely with our Explorers on fundraising efforts, community events, and different ideas on how to get people excited about the outdoors." (Editor's Note: it's worth mentioning that one of MLA's Explorers, Matt Scobel, was featured in a previous Wild Jobs story as a Content Creator).
CG: "What's your ultimate goal for Mountain Life Apparel?"
BM: "We simply just want to continue being a positive light in this world, continue to grow our community to a point where we can really make a lasting impact. So we can look back at the end of the day and say, we really made a difference."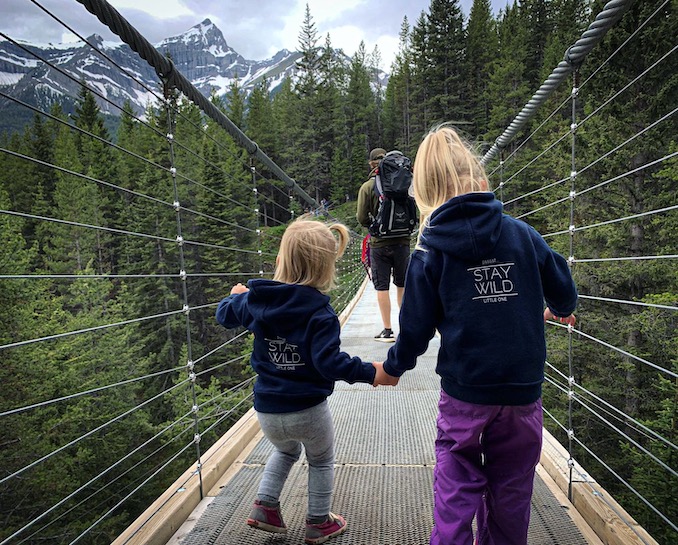 Thank you Brock, for taking the time to answer all of my questions and share the origin story of Mountain Life Apparel. I foresee big things in MLA's future, and I am excited to be involved with such an amazing company. Keep up the great work!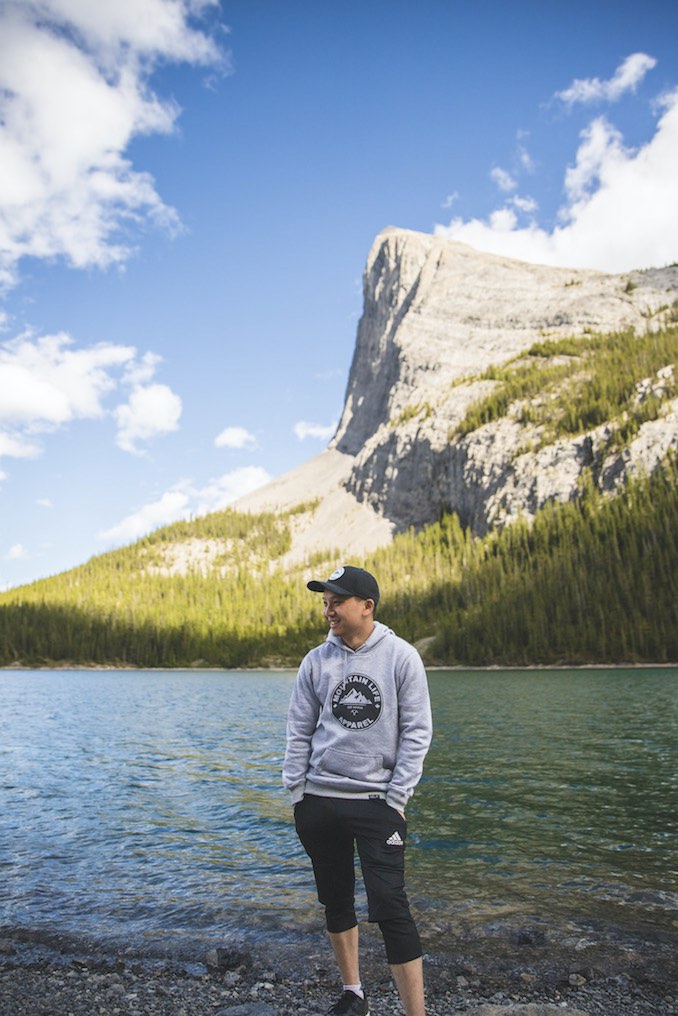 For additional information about Mountain Life Apparel, or to make a clothing purchase, please visit their website. You can also connect with them on both Facebook and Instagram.
***
About this column:
Wild Jobs is a running series that focuses on people in outdoor-related professions. It provides a brief snapshot of their career and the duties that it entails. Please see my previous post, Wild Jobs: Senior Forester to learn more.