Siena Style is a Calgary business that handcrafts homeware and decor. We spoke with Kara Vitale, the owner and creator, to find out more about them.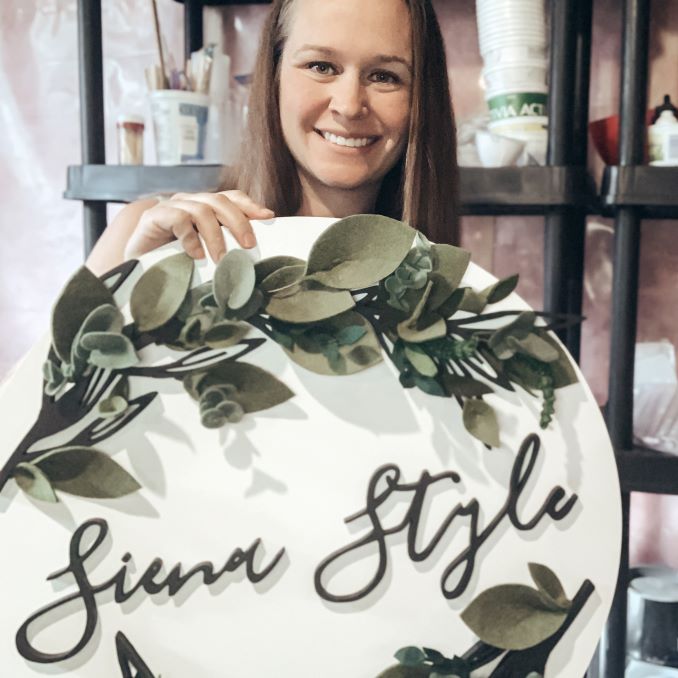 What is your business called and what does it do?
Siena Style handcrafts homeware and decor that is functional and sustainable. Products are made from concrete and eco-friendly resin, Jesmonite.
What made you want to do this work?
I've always known I wanted to run my own business and create products that are stylish and unique, but practical.
What problem did you want to solve with the business?
I've always wanted to create fun and unique products that are multipurpose and perfect gifts for someone who is difficult to shop for. Making them eco-friendly and zero waste is a bonus.
Who are your clientele/demographics?
Our top demographic is women aged 25-44 years.
How does your business make money? How does it work?
Siena Style sells products online. We love doing custom orders as well as creating original products. We can also be found at various local markets in the Calgary area.
Where in the city can we find your profession?
I work out of my studio in Airdrie but can be found online and on social media @sienastyle.ca
What is the best question a prospective customer could ask a member of your profession when comparing services? Give the answer as well.
What makes your products/company sustainable?
Siena Style uses materials that are eco-friendly, containing no toxins or solvents and have zero waste. We use minimal packaging, only using recyclable and biodegradable materials, as well as reusing items from packages we have gotten delivered.
What is the best part about what you do? What is the worst part?
The best part has been meeting such amazing people. Everyone in the community is so supportive and really looks out for each other. Community over competition is so important.
The worst part is trying to stay on top of everything and find the time to get it done. I also have two small children, who keep me busy on top of my fast-growing business.
What is your favourite joke about your own profession?
I think in the small business/ maker world, the common joke is that "I didn't want to work 9-5, so now I work 24/7"
Where can we follow you?
@sienastyle.ca on Instagram and Facebook
PAY IT FORWARD: What is another local business that you love?
I love @oranjfitnessyyc they have locations in both Kensington and Airdrie, offering a boutique wellness experience, which I believe is so important for feeling good both mentally and physically.