Crafted For Adventure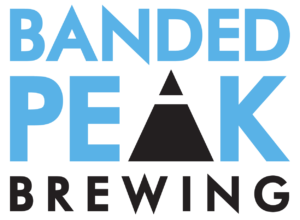 Since the focus of this column has always been about outdoor-related careers, you might be wondering how owning a brewery could be considered a 'Wild Job', so let me explain. For starters, I am a BIG fan of craft beer and supporting local businesses. Banded Peak checks both of those boxes and interviewing them for this piece let me learn more about the business of beer. Secondly, their name, logo, slogan, and branding are all a reflection of the great outdoors. Finally, they have aligned themselves with some fabulous organizations and not-for-profits, all in an attempt to support worthy causes. I firmly believe that the final point alone deems them more than deserving of being featured, but it doesn't hurt that they've concocted some incredible brews that are the perfect finish to any mountain adventure.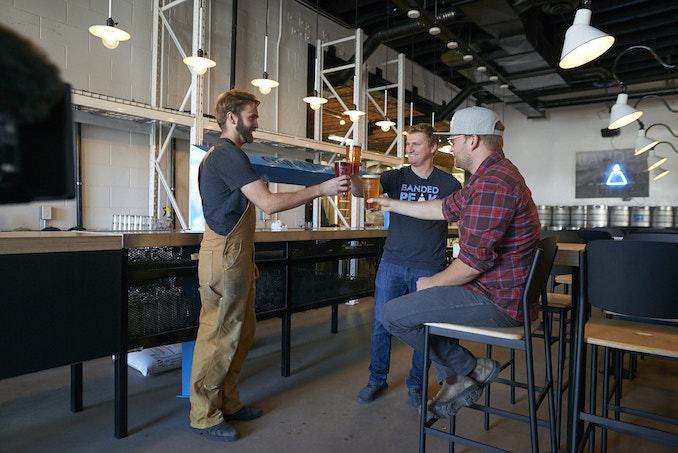 Colin McLean, Alex Horner, and Mathew Berard are the brains behind Banded Peak Brewing. Colin and Alex grew-up just a block apart from each other here in Calgary and then Colin met Matt in high school. From humble beginnings brewing beer in a garage, to operating a prominent brewery and taproom in Calgary's aptly named Barley Belt region, the boys have come a long way in the past ten years. Colin, now officially the Head of Marketing for Banded Peak, took some time away from his busy schedule to answer all of my questions. What follows here is an insider's look at one of Calgary's most successful craft breweries, the inspiration behind some of their products, and how they're giving back to the outdoor community.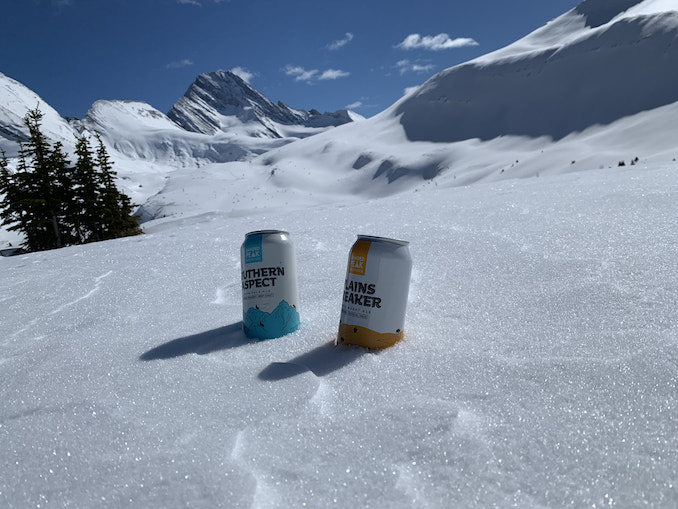 Calgary Guardian: "Where did the whole idea of Banded Peak come from?"
Colin McLean: "We started brewing beer in a garage in West Hillhurst as a bit of a side hobby when we finished university. We would always bring beers along for the end of a hike or ski tour to have a laugh over in the parking lot and wanted to create something that captured that. We also wanted to create beers that were on the leading edge of flavour and recipe development."
CG: "Well I think it's safe to say you've accomplished that, and then some! How did you settle on 'Banded Peak' for the name of your brewery? Is there something unique about that mountain in particular?"
CM: "Banded Peak has always been a bit of a harbinger of the ski season in Calgary. When there is enough snow in the front range the rock band across it becomes quite clear and visible from town and you know that there are going to be some bomber conditions out there."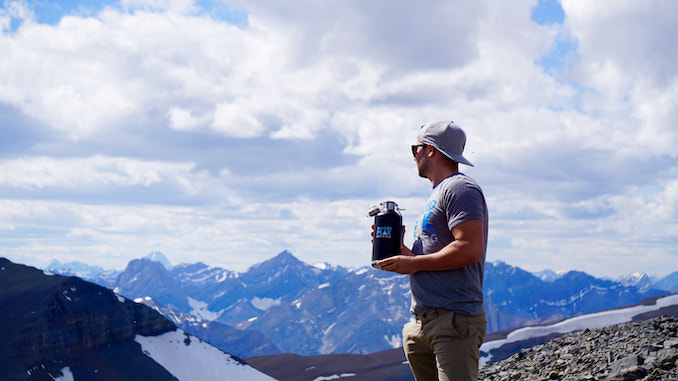 CG: "What would you say is the best thing about your job?"
CM: "Aside from the beer, we get to work with great people everyday and develop an amazing team of people that are passionate about the culture we are trying to build. We are proud of the partnerships that we have built with not only our customers, but organizations throughout Alberta."
CG: "What's one of the most challenging things about owning your own brewery?"
CM: "There are challenges at each stage of owning a brewery. Cashflow at the beginning is always a challenge. Beyond that, ensring you are making enough beer to keep customers satisfied, but also being careful only to produce enough so your product stays fresh. On top of that, you have the challenge of consistently making a delicious product with ingredients that are constantly in flux. Water chemistry changes throughout the season and barley can change season to season. The challenges make everyday fun and very different."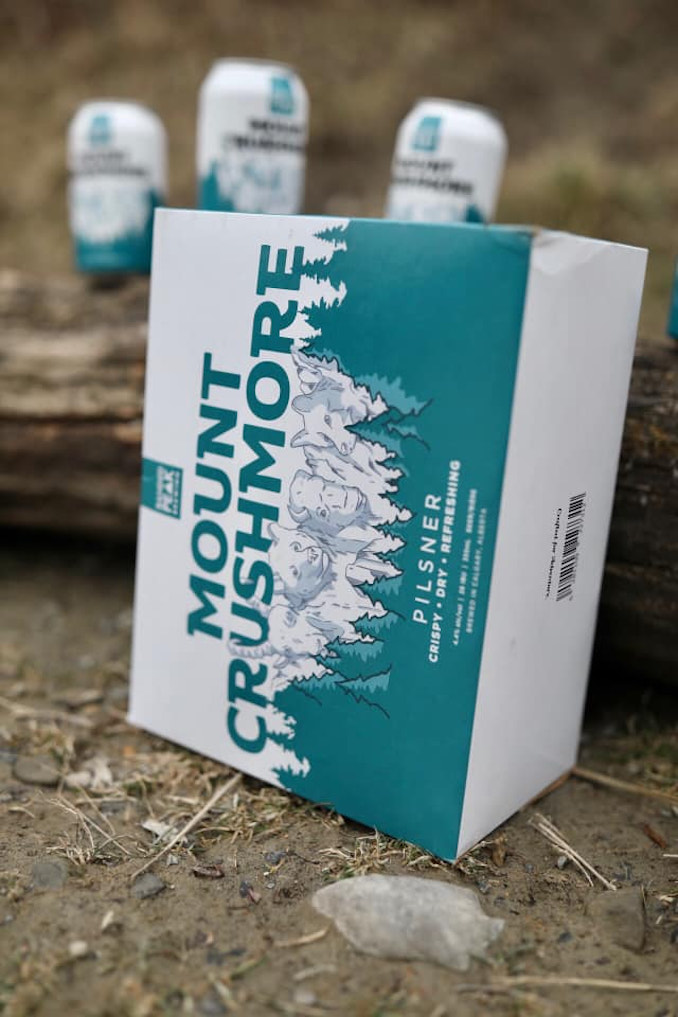 CG: "What does 'Crafted for Adventure' mean to the Banded Peak team?"
CM: "While we love to chase some fresh lines and great hikes, we recognize it's not everyone's cup of tea. To us Crafted for Adventure means making every day an adventure. An adventure in the mountains or an adventure for your tastebuds. So long as you are pushing new boundaries and trying new things, that's adventure to us."
CG: "I love that mentality! The names of your beers continue to reflect that outdoorsy theme; from Chinook, to Summit Seeker, Mount Crushmore to Fall Line, just to name a few. What's the process for naming new beers?"
CM: "We try and get inspiration from trips and our natural environment. We have a touch of earth science in our brewery (Guavamorpholgy), a touch of geography (Southern Aspect/Chinook), a touch of adventure, and we try to keep it light as well, like with Mount Crushmore. The honing down of names comes after a couple drinks and passionate discussion about why each of us thinks they have the best name. The cream rises to the top from that churn."
CG: "The artwork on your cans is very unique (Tooth & Claw is a personal fav). Who's the artist behind the graphics for the cans?"
CM: "Alexis Killam is our designer. She lives in Toronto but is originally from Calgary. She approached us because she wanted a beer in her portfolio and offered to do one for free. If we liked it we would keep going and if we didn't she could keep it for her portfolio. She has produced all the graphics for our beers for the past four years."
CG: "How long does it take to brew beer? Is it different depending on the type you're brewing?"
CM: "On the actual brewing side it takes around six hours to make 1000 litres of wort. Once that is in the fermenters it depends on the kind of beer you are making. Our saison can rocket through and be packaged in as short as eleven days. Our pilsner can take as long as six weeks. Barrel aged products can take as short as three months or up to many years."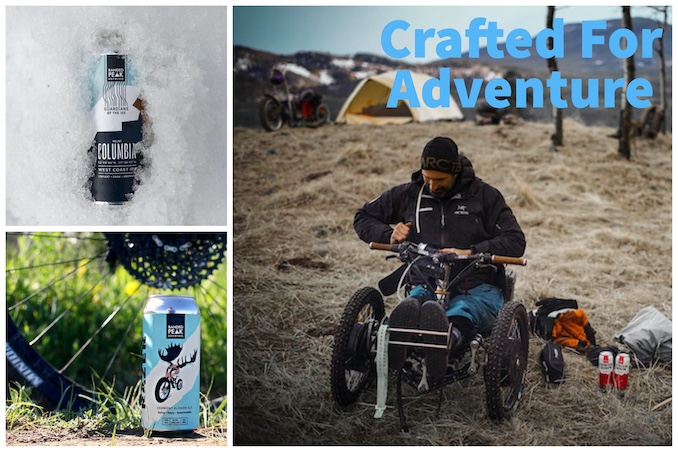 CG: "You work with some pretty great outdoor organizations and support some fantastic fundraising efforts. Could you share some of these ongoing initiatives you're part of and why they're important to you?"
CM: "We are most proud of the partnerships we have built over the years. Moose Mountain Bike Trail Society is a great one. We are on our third round of brewing Gate Razer for them. It is great to see a volunteer organization with so much passion to build some of the best mountain bike trails in Alberta. We also just partnered up with Bowhead Corp and Rocky Mountain Adaptive to get RMA another adaptive mountain bike. The Reach bike from Bowhead is such a great tool for getting people that have limited mobility back into the outdoors. I don't have to tell you, or your readers, how therapeutic a few hours on the trail can be for everyone. Then there is Guardians of the Ice (GOTI), which is a multidisciplinary effort to bring awareness to the Columbia Icefields. This is important for us as without clean water there isn't delicious beer. These are just a few organizations that we are working with this year. We are always looking for cool and relevant partnerships where we can help the community."
CG: "There's no shortage of craft breweries in Calgary, so what sets Banded Peak apart from the rest of the competition?"
CM: "I think a lot of the breweries in Calgary have done an amazing job of building their following. Banded and the outdoor culture we try to bring along with our beer brand is something that is honest and organic to us and I think that resonates with the huge outdoor community in Alberta. We have always strived to make beers that are approachable to the person that is new to craft beer as well as launching some that try to punch above their weight in a very crafty crowd."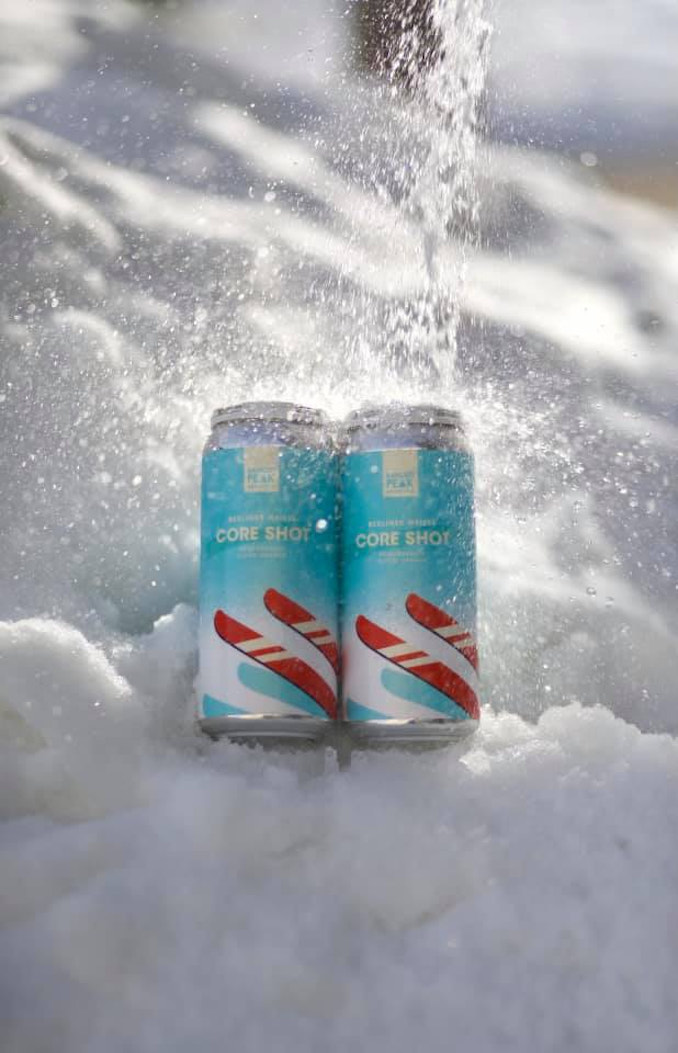 CG: "What advice would you give to someone who was looking to get into the craft beer business?"
CM: "Ask lots of questions to anyone who will answer and listen to their answers. We are fortunate in this industry that most meetings can happen over a beer and honest answers usually come of that. I have found that people in beer are very generous with sharing their time and experience, as they pay a debt of gratitude to those who came before them. We certainly owe a lot to those who have helped us throughout the years and I only hope to help those that come after me."
CG: "Let's finish with a personal question, which Banded Peak brew is your favourite?"
CM: "Mount Crushmore is my go to beer. It is an eminently crushable beer. Outside of that I love Microburst for that Hazy IPA style and I always look forward to the return of Nuclear Winter, our Russian Imperial Stout we make with Zero Issue.
CG: "Crushmore is my favourite as well, especially after a long hike or bike ride in the mountains. Well you guys have certainly made a name for yourselves, both in Alberta and the world of passionate outdoorsy folks. Keep up the amazing work!"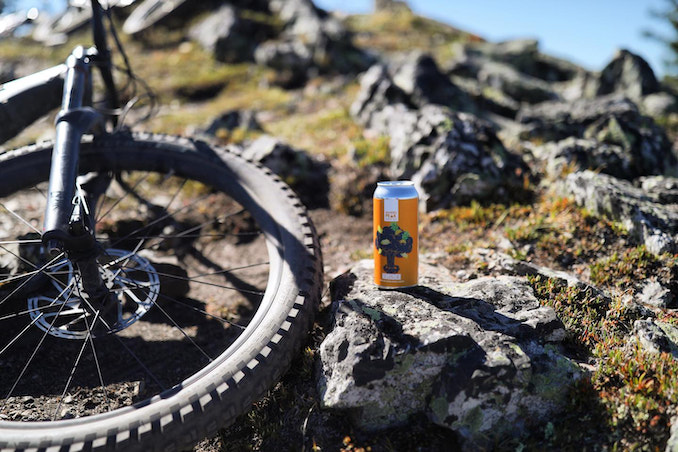 As I write this, sun on my face, Crushmore nearby, I can see Banded Peak in the distance. Its dark rock band is especially striking when contrasted with the white of recently fallen snow. Thanks to their attention-grabbing artwork, the cans from Banded Peak Brewery are instantly recognizable on the shelves of your favourite liquor store, which only makes sense as the brewery's namesake peak is one of the most recognizable massifs in the front range of Alberta's Rockies. I would like to take this opportunity to thank Colin for his time and honesty in sharing the Banded Peak story with me. I know having one more commitment tossed on your plate is never easy, especially during a time of uncertainty and rolling health restrictions, but it is very much appreciated. To you, and the entire Banded Peak team, keep up the great work you're doing!
To stay up to date with all things happening at the Banded Peak brewery, please check out their website. You can also stay connected via social media on Facebook, Twitter, and Instagram.
***
About this column:
Wild Jobs is a running series that focuses on people in outdoor-related professions. It provides a brief snapshot of their career and the duties that it entails. Please see my previous post, Wild Jobs: Snowmaking Supervisor to learn more.