Our recipe feature this week comes from Chef Eraj Jayawickreme of Hawthorn Dining Room and Bar. This Vegan Spirulina Smoothie Bowl is featured on their new brunch menu, and can make for a perfect afternoon meal!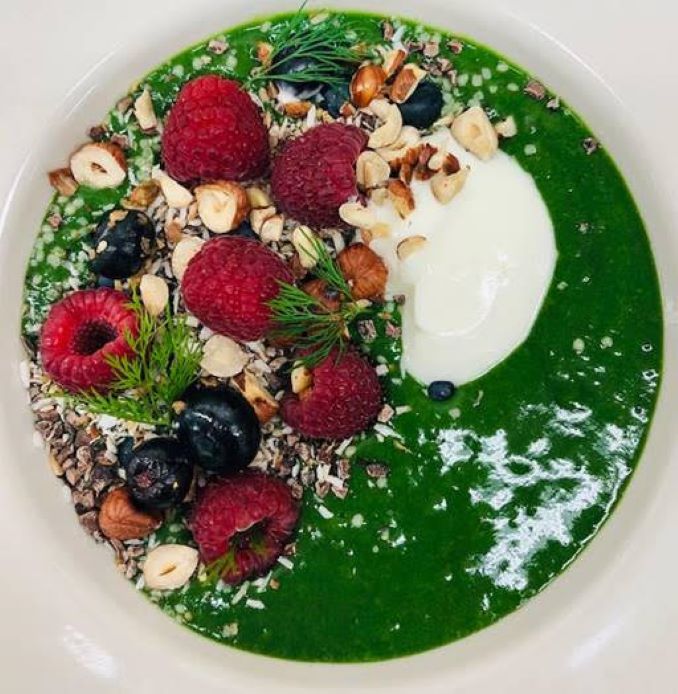 Ingredients:
1 cup fresh spinach
2 bananas
1 cup coconut milk
2 tsp Spirulina powder
Juice of 1/2 an orange
Directions
Blend all the ingredients in the vita mix. Pour into bowl and garnish with the items below.
Garnish with toasted coconut, berries tossed in sugar, coco nib's, Hemp Hearts and Vegan Yogurt like the above photo.
Make sure to check out the Homegrown Business feature from Hawthorn Dining Room and Bar!