A difficulty when it comes to a getting new pup is making sure that the training being done is humane and effective. Calgary business dogma, works to ensure that your pup is learning in the best way possible! We spoke to founder, Megan Stanley, to learn more about how she is changing the way man's best friend is taught.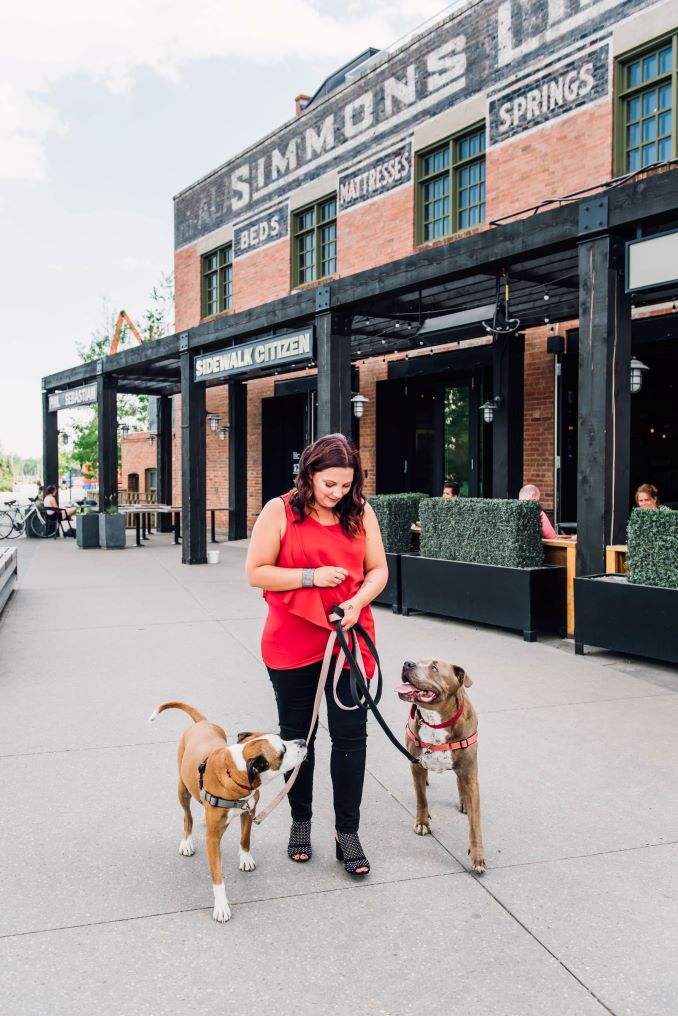 What is your business called and what does it do?
My company is dogma training which consists of two canine behaviour & education centers offering day school, group classes and private training along with the dogma Academy, providing online education for canine professionals and dog owners. Dogma works with all breeds and behaviours and specializes in modifying complex behaviours. Through a wide range programs, we focus on integrating dogs back in with their canine companions and helping dogs be successful in our families and busy human world.
What made you want to do this work?
I've always wanted to work with animals and was an active volunteer with a local animal shelter. I adopted my first dog and he came to me with a variety of behaviour concerns. He was highly reactive and terrified of the world. I knew that with the right guidance and approach, he could overcome his challenges, feel safe, and that the sweet boy I saw at home, could be that way anywhere. In my work with him, and starting a career as a professional dog trainer, I started to see some of the challenges within our industry with how unregulated it is. There were many well-intentioned dog lovers who were opening dog-related business with no formal education. This was resulting in behavioural fallout for many dogs, injuries and even death. I recognized the need for qualified trainers and set out to earn my dog training certifications and open a facility designed with the dogs' needs in mind.
Every decision we make is to ensure the overall well-being of the dogs and this takes priority over profits or convenience. I opened dogma with the vision of setting a new standard for the care and training of dogs. We were the first to guarantee our trainers were certified and this is now a common practice in our city. The next goal is to help raise the standards for the dog care facilities to ensure the safety and well-being of the dogs and the people. I believe this is done through leading by example and education, so it's driven me to create training programs for dog owners, trainers, other canine professionals, schools and dog-friendly businesses/offices.
What problem does this solve?
We help people gain the confidence with their dogs so that they can bring them along for family activities. People love their dogs and our training programs ensure they develop urbanK9s'; confident, well-mannered dogs that they can take anywhere. Our programs go beyond management and we help integrate dogs back in the city and with their canine companions. People want to enjoy their time with their dogs and our training programs ensure they can do that. We keep our approach simple and show people how to have fun in training their dogs. This helps dog owners as well as the general public because we are making sure the dogs in our city are safe for people to be around.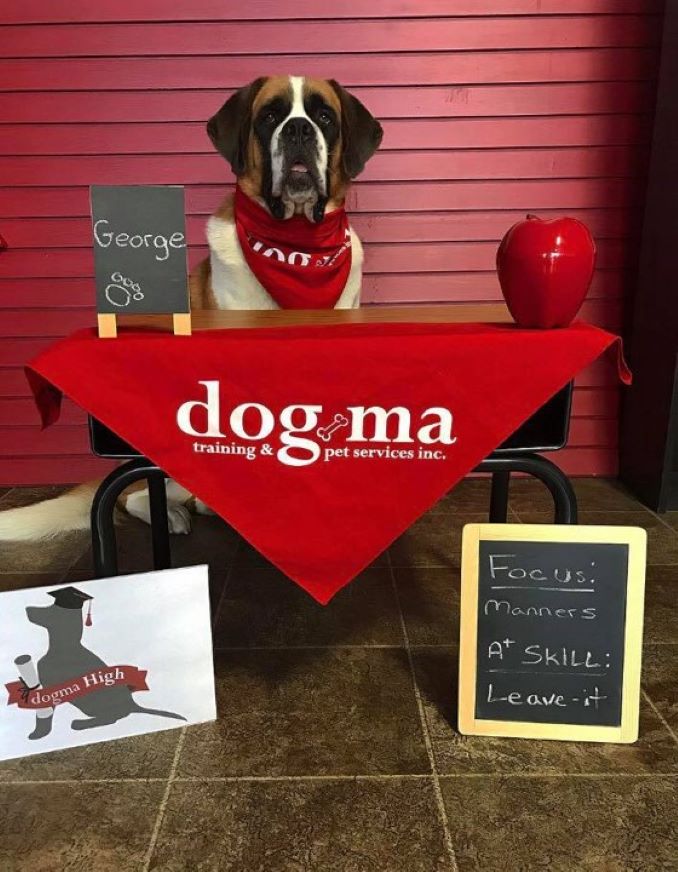 Who are your clientele/demographics?
We work with any breed or behaviour and have a wide range of training programs to fit any budget and schedule. Our focus is helping busy professionals. Our certified trainers do the bulk of the training and socialization for dog owners. This provides faster results and long-lasting reliable behaviour. People also really appreciate being able to come home from a long day at work to a settled dog that they can enjoy quality time with, knowing that they are gaining a solid foundation of training and socialization while they are at work. We were also the first to provide group class membership options that are drop-in. This means that people can come to the classes as often or as little as they like and progress at their own pace.
How does your business make money? How does it work?
Mainly through dogma's training services; day school, group classes and private training. We have small retail store at each location and also through our online academy. We are not a daycare; we provide day school training and are the only place where the dogs are supervised 100% of the time by certified trainers. This is our core service, along with our group classes and private training programs.
Where in Calgary can we find your profession?
All over! There has been incredible growth and Calgary has a strong and qualified dog-training community.
What is the best question a prospective customer could ask a member of your profession when comparing services?
Ask about their qualifications and methods. Our industry is unregulated, so anyone can call themselves a trainer. This can result in some dangerous and damaging results on the dogs, with serious consequences. We know people only want the best for their dogs and to ensure they are stress-free and happy. You want to ensure a trainer uses force free methods and has the experience to provide that. Some great certifications to consider are CPDT-KA, DCBC and KPA-CTP.
What is the best part about what you do? What is the worst part?
The dogs! I am so grateful every day to be able to do what I do for a living. It is incredibly rewarding to help a family gain a better understanding of the world from their dog's perspective. To help the dog become a successful family member, provide the family confidence with their dog. The best part is helping a dog navigate and feel safe in our busy human world. It's so special to help unleash a dog's spirit!
The worst part is that there is still a lot of harsh methods being taught in our city. It is heart-breaking to see the kind of stress so many dogs are under due to outdated concepts such as dominance in training. Many people just do not understand what they are putting their dogs through, but a lot of dogs suffer at the hands of their humans. It could be through punishment-based methods, unrealistic expectations, putting them in stressful situation or limiting their lives to a house with minimal interactions with others. That is why we focus on education, but we have a lot of work ahead.
What is your favourite joke about your own profession?
Put two trainers in a room and the only thing they will agree on is that the third trainer is wrong. I hate how true this is but can laugh at it and know we can do better. I actively volunteer on various boards within my industry and mentor other trainers to create more collaboration and support, as well as working towards professionalizing our industry. We are a relatively new industry that is growing rapidly, and that growth can create a scarcity mindset. With varying methods and no licensing/accreditation programs, trainers are left to self-govern. We have serious jobs and are a passionate bunch, and that can escalate into some pretty tense conversations. It's the most common joke, but hoping it becomes one we can overcome.
PAY IT FORWARD: What is another Calgary business that you love?
So many! Pupper Chow, Vin Room, Maya Carona Art are a few we work with regularly and highly recommend!