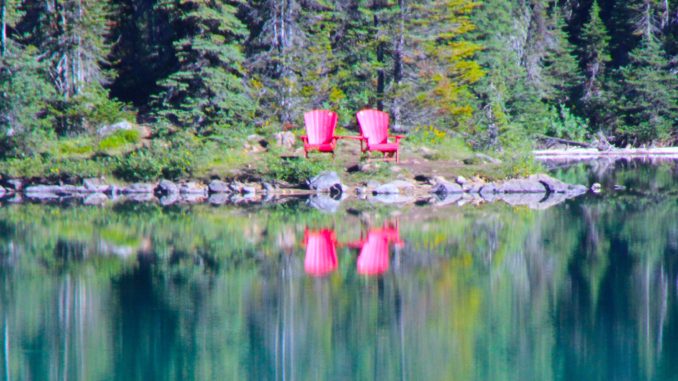 If you're reading this there's a good chance you frequently visit Banff National Park, the closest national park to Calgary. It's easy to see why people flock to Canada's flagship park; breathtaking mountain vistas, cascading waterfalls, glassy alpine lakes, and elusive wildlife, but you may have also noticed something decidedly less natural but equally intriguing; red Adirondack chairs. The chairs have been popping up across the country in some of the most picturesque locations imaginable. You may have already found some in the mountain parks on one of your previous adventures, but do you know how or why the Parks Canada Red Chair Program was started?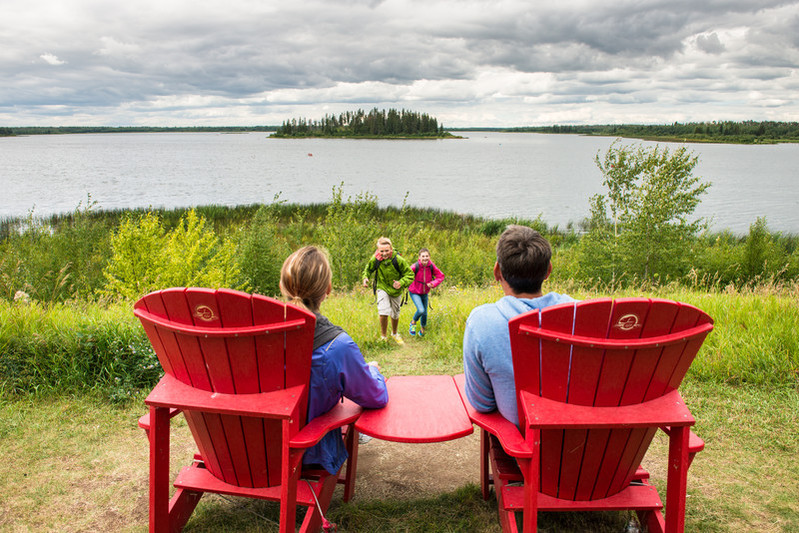 Back in 2013 the Gros Morne Cooperating Association in conjunction with Gros Morne National Park scattered eighteen sets of Adirondack chairs throughout the park, but didn't tell anyone where they were. A contest was then launched that required guests to find all of the chairs and share their photos to be eligible to win a set of their very own. It was a unique way to get visitors more engaged with the park and to promote it on social media. The contest and ensuing media attention was so great that Parks Canada decided to expand the campaign to include parks and national historic sites across the country. The chairs are strategically placed in a variety of locations and offer another way to connect with the country's most treasured places. Some are easily accessible, while others are more challenging and require strenuous effort to reach, but according to Parks Canada all, "offer a place to slow down, to relax, and to truly discover the best that Parks Canada has to offer."
Parks Canada is hoping that the scavenger hunt-style program will encourage visitors to explore the parks and develop a deeper connection with the natural world all while trying to appeal to the social media generation. Visitors are actively encouraged to share their red chair photos via Twitter and Instagram using the hashtag #ShareTheChair. You can also tag Parks Canada on your Facebook posts. The biggest difference from the initial launch is the chairs are no longer hidden. A complete list of the chair locations can be found online (some even have GPS coordinates), so all you have to do is get to the park and enjoy.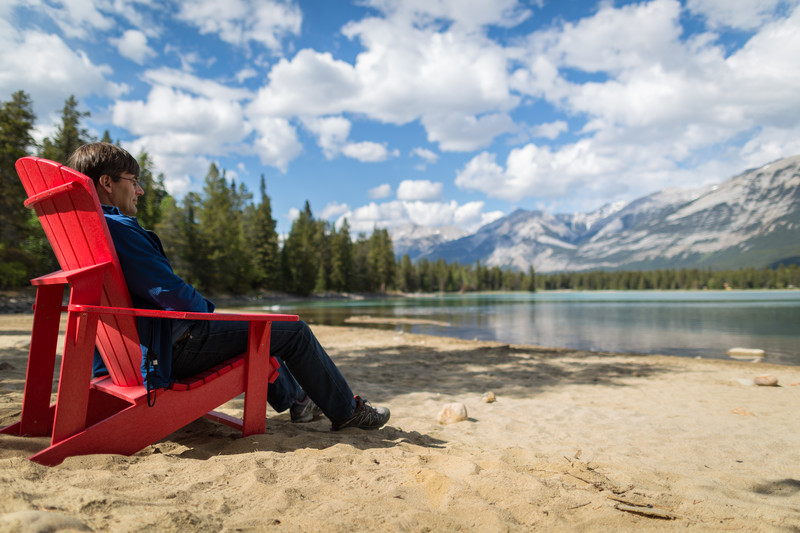 As with most new initiatives the program does have its critics. There are those that argue the red chairs are just the latest gimmick in the Disney-fication of Parks Canada. Others question the locations and are concerned about the ecological integrity of the sites with continual heavy use. Some complain the bright red chairs are an eye-sore and distract from the natural beauty the parks are known for. Even the cost has been called into question. The chairs, which are made from recycled plastic, cost $550 each and there are currently more than 500 chairs throughout the entire Parks Canada system. I think the initiative is a neat way for Parks Canada to connect with a younger generation because technology plays a prominent role in their lives. If the chairs are going to get people active and outdoors then they have my full support.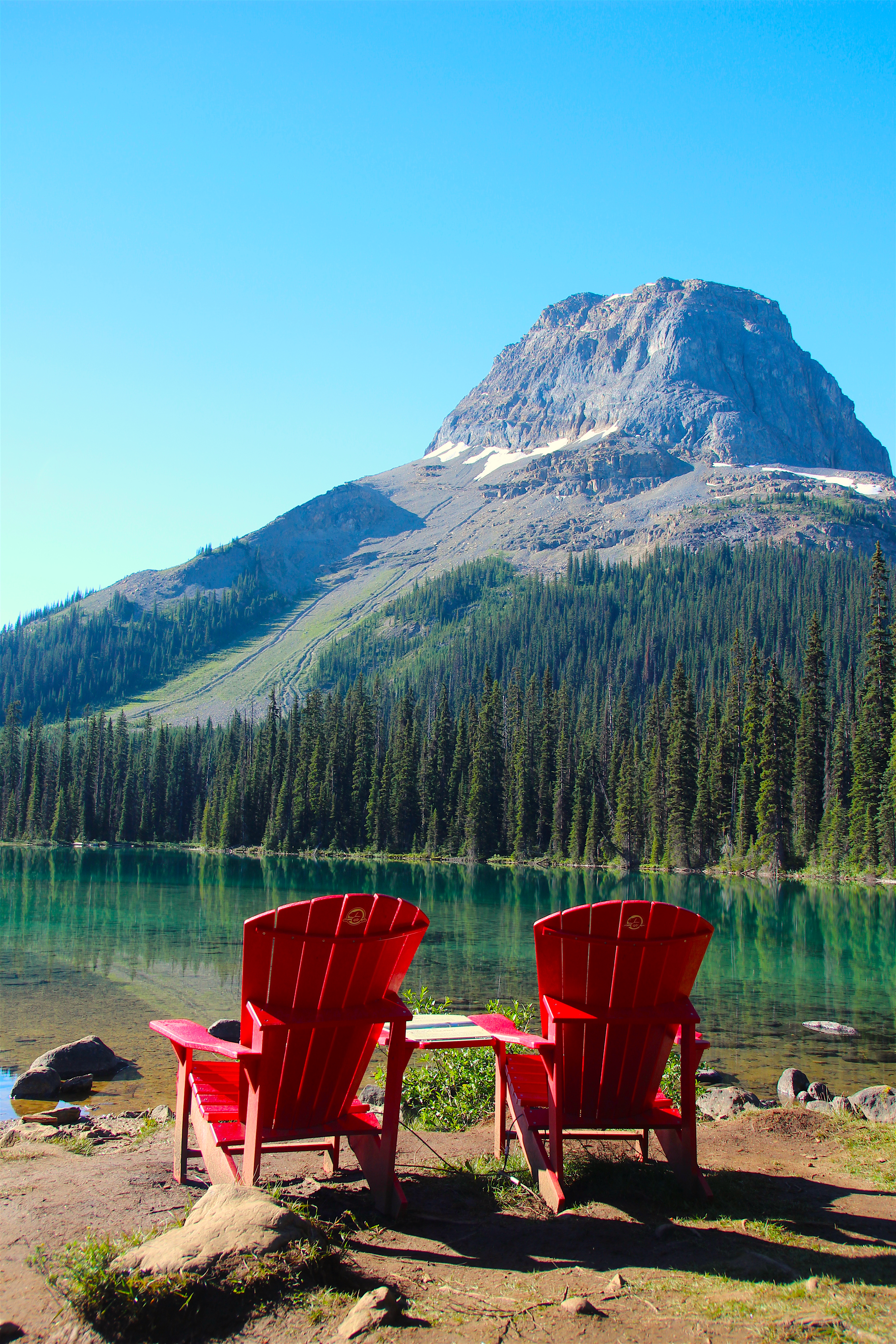 Now there's another reason (not that you needed one) to venture to your closest national park and take in the sites. And when you're done don't forget to share your memories online, it might just inspire someone else to do the same. Happy Hunting Everyone!
*featured image (at top) is another view of the Red Chairs at Yoho Lake in Yoho National Park. Photo Credit: Tyler Dixon