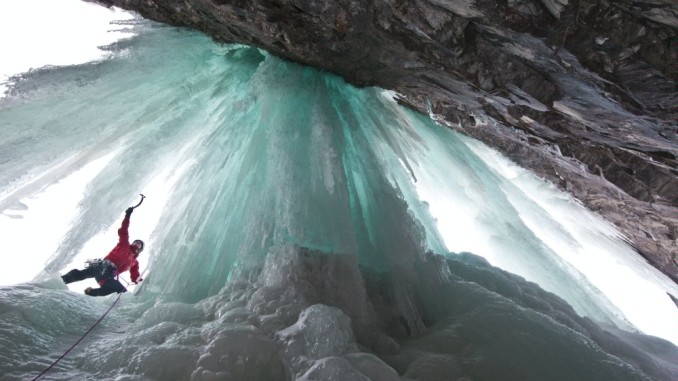 Climber. Paraglider. Kayaker. Spelunker. Ice Climbing World Cup Winner. Three Time X-Games Gold Medalist. Four Time Canadian National Sport-Climbing Champion. US and Canadian Paragliding National Champion. World Record Holder. First Ascents. Athlete. Father. Native Albertan. TV Host. Writer. Speaker. Guide. Survivor. Will Gadd. The name rings loud and clear in the outdoor sporting world and has for decades. His resume, only briefly outlined above, reads like a fantasy that would be difficult to conjure in a dream, let alone reality. The man known as Captain Adventure has done it repeatedly in a variety of sports and despite being just a year shy of his 50th birthday doesn't appear to be showing any signs of slowing down.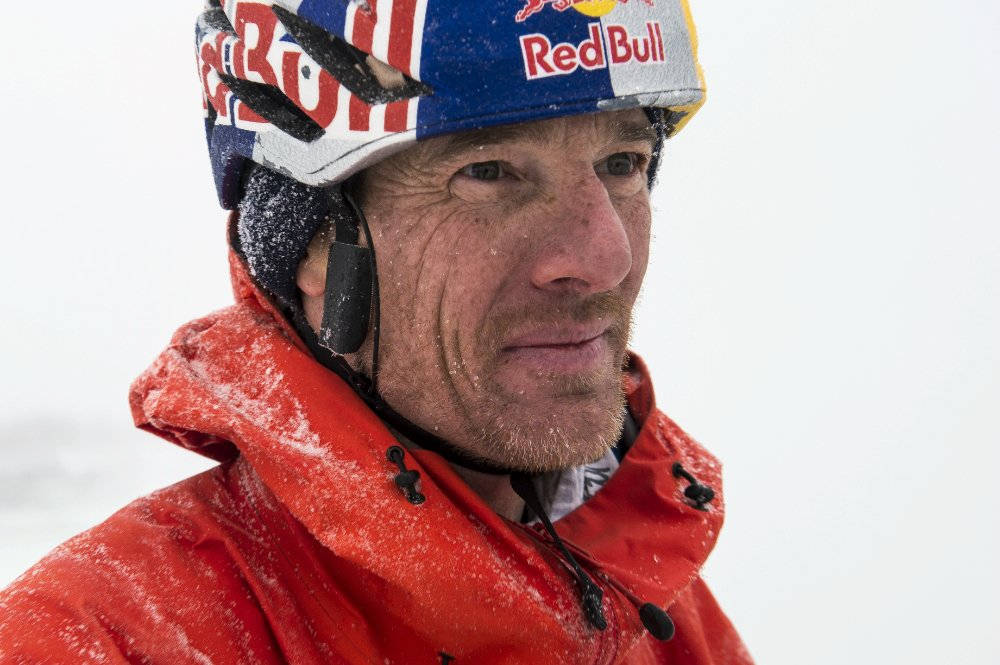 Will was born and raised in the wilds of Jasper, Alberta. His father, famed Rockies author and naturalist Ben Gadd, introduced Will to the outdoors at a very young age; shaping his love for the mountains and eventual career path in the process. He was eager, some might say obsessive, from the very start; completing his first major ski traverse across the Wapta Icefield before he was a teenager or hounding folks to take him to the river to kayak before he was able to drive, to more recent accomplishments like climbing the disappearing ice on the summit of Africa's highest mountain, becoming the first person to climb the ice wall next to Niagra's Horseshoe Falls, or setting the world distance record for paragliding…twice! He's earned sponsorship dollars (Will counts Red Bull, Black Diamond, Arc'teryx, and Scarpa among his brand partnerships) and carved out a living doing the things he loves most; all with a smile on his face and maintaining respect for the wild places that have become his second home.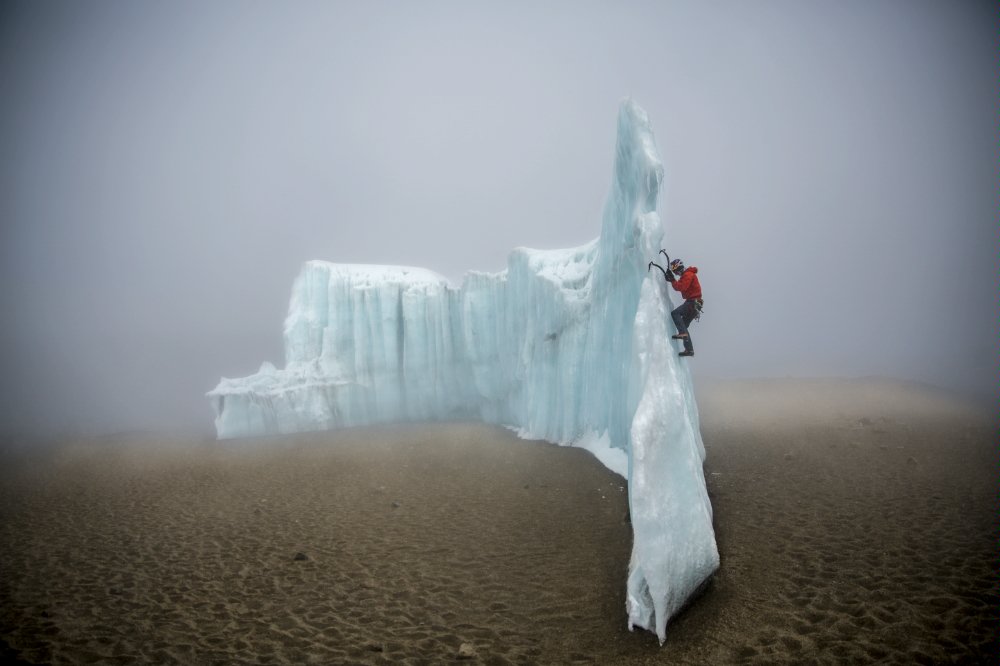 Equally at home on the planet's hardest climbing routes as he is guiding a group of novices on beginner crags, Will's dedication and love for mountain sports is always evident. His job has taken him around the world, to some of Earth's most alluring and inhospitable places where, despite their stunning beauty, humans can survive only for short periods of time. Will managed to turn his passion into his career, something many of us have only dreamt about, and never settled into an unfulfilling job for the sake of a paycheck.
Recently Will took some time out of his incredibly busy schedule to answer a few questions and share some insight into to what makes him tick…
CG: "How did having such a prominent outdoor figure like your father in your life shape your current career?"
Ben and my mom, Cia, took me outside from a very young age. I literally grew up in the mountains, and being at home in the mountains has been a tremendous advantage over the course of my career. My father also taught me the importance of doing what you really love, and not just working for money. All good lessons!
CG: "You seem to be a jack of all trades when it comes to outdoor sports. Do you have a favourite sport? If so, which one and why?"
Probably kayaking. It's so fluid, engaging, big, and downright fun to explore rivers! But they are all related in their own way, and I'm saving my second kayaking career for my older years, which are coming up fast.
CG: "When were you first considered a professional athlete and in what sport?"
We called ourselves "Pro Climbers" during the height of the sport climbing era in the early '90s, and while we put our entire lives into the sport and trained as professionals I never made enough money to be pro. But I tried!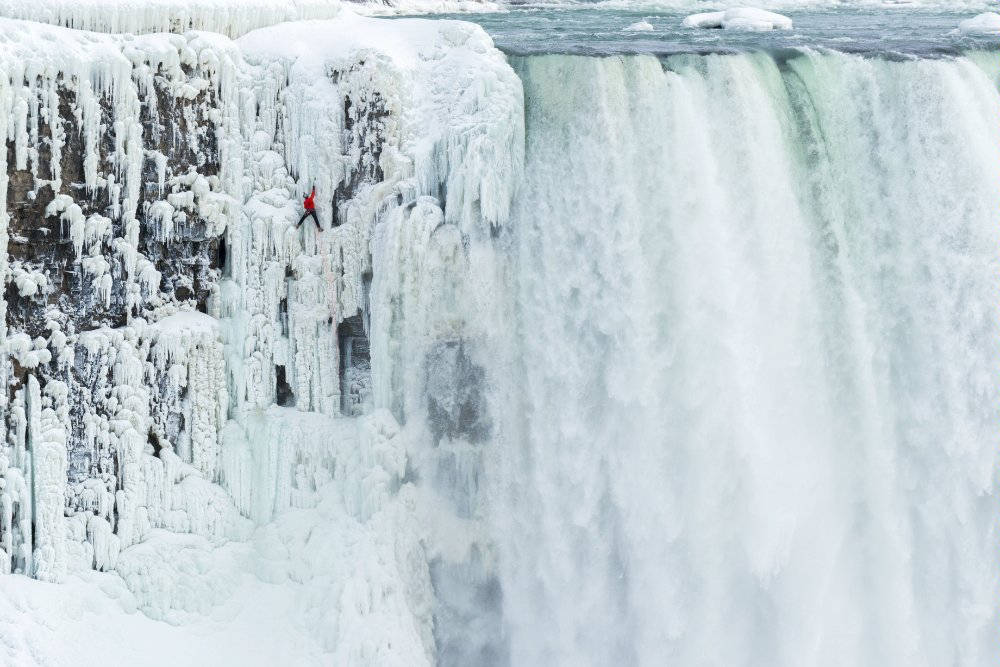 CG: "What do you think separates professional athletes in fringe sports (or outdoor sports in general) from more mainstream professional athletes?"
Mainstream athletes face much higher selection hurdles, and generally have much shorter careers than those in outdoor sports. Our outdoor sports are relatively young and open to great advances. Nobody is going to chop a minute off running the mile, but we can do that all the time in climbing, kayaking, paragliding, skiing, etc.
 CG: "Is there a distinction between the two sports (outdoor vs. mainstream)?"
Sure, the highest paid mountain sports athletes probably still don't make the average NHL salary, although some skiers and snowboarders are changing that around. Money does matter, and there's just a hell of a lot less of it in outdoor sports. If we saw the same money that's in mainstream sports pour into outdoor sports we'd see some radical advances – the Everest speed record would be destroyed for instance.
CG: "You've accomplished some pretty incredible things throughout your athletic career. What's the one that you're most proud of? Why does that one particular accomplishment outshine all the rest?"
Surviving. Accomplishments are fleeting, and carrying them around is a waste of energy really. Survive, be a decent human, go forward!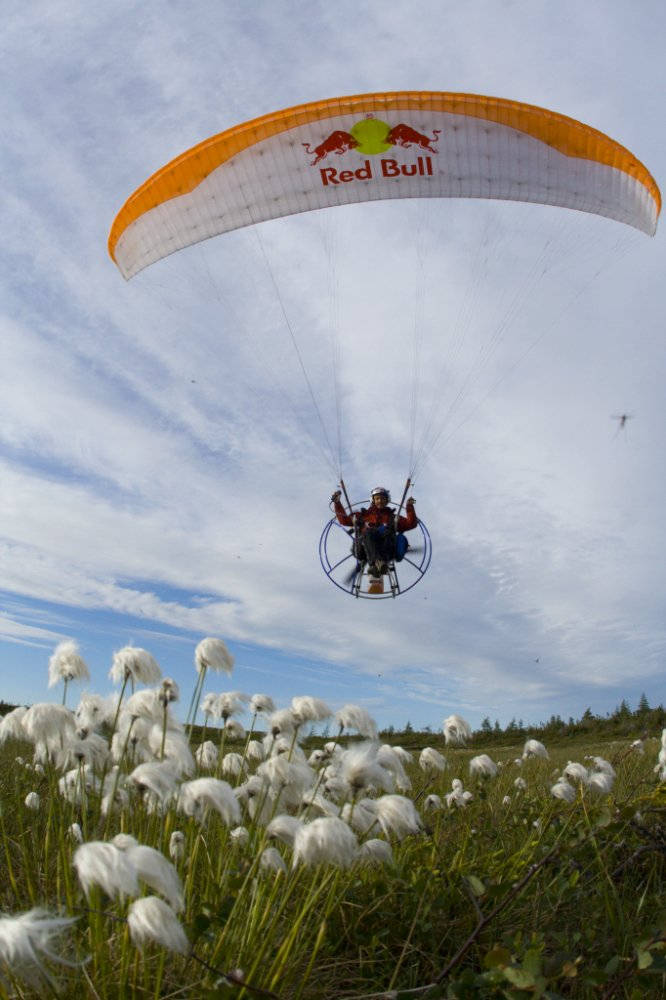 CG: "Your job has taken you around the world to some pretty amazing places. Outside of your home country, what's your favourite place to be and why?"
Any place new. I learn the most in new places.
CG: "Outdoor sports are inherently dangerous and you've written about the dangers involved on more than one occasion. Many people consider these athletes to be adrenaline junkies with little regard for their own safety or well being. Why do you continue to pursue athletic achievement in these sports when you know the dangers all too well?"
Because these sports are meaningful in a way little else in life is. Not everyone needs super high stimulus events, but for those of us who do, well, these sports are great! I may look at someone commuting to work for an hour every day and then sitting in an office for hours as crazy, just as that person might look at me. Different people need different things, and I appreciate those who show up to work every day, civilization depends on having responsible people around!
CG: "There are always unforeseen events that can alter your plans while in the mountains (i.e. weather, wildlife, injury). Have you had any scary moments or close calls while participating in sport?"
Some, but I definitely try to avoid those situations, and look at high-stress events as major systems and mental failures. You don't get too many of those before you get killed.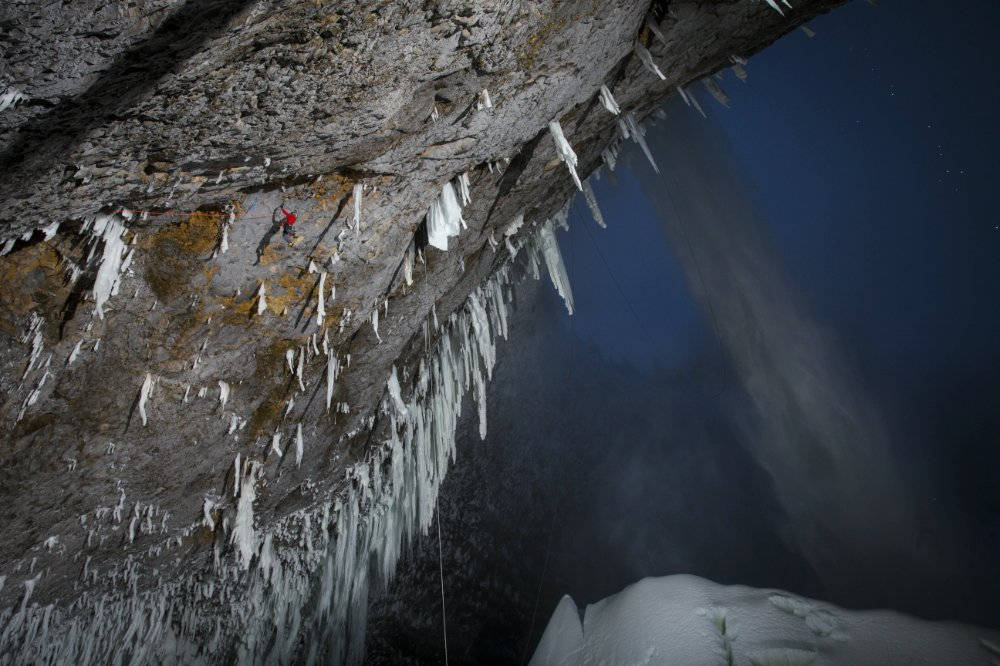 CG: "There seems to be a current mindset of 'photos or it didn't happen' in the world of sport; would you agree with that? If so, is that mantra affecting (positively or negatively) today's athletes?"
Yes. And video and social media. It is what it is. In some ways social media has taken the emphasis off performance and turned sponsorship into a popularity contest, at least for now. So that's taken pressure off in a weird way. Social media and instant media fulfillment are here to stay I think, and as inevitable as a sunset. Best to try and find a way to make it work for you and add some reality and psyche to the stream rather than get bogged down in the negatives.
CG: "Do you have any words of wisdom for all the aspiring athletes out there or even just those of us that enjoy outdoor sports simply for the fun of it?"
Enjoy the sports! If I didn't truly enjoy climbing and flying and all the other sports I wouldn't do them. It's not like we have to do these sports as professionals, that they are somehow our last option – we got good at them, and then got sponsored, and continue to use sponsorship to do more cool stuff in life. Same as you!
CG: "You've had a career that most can only dream of and you don't show signs of slowing down, so what's next for Will Gadd?"
Writing. Writing and more writing, and some fun projects coming up including Greenland, stay tuned! Thanks for the questions.
Will's motto: Move!
If you'd like additional information about Will please visit his website. You'll also find him on Facebook, Twitter, Instagram, and YouTube sharing his latest adventures. In addition you can read Will's regular column, Gadd's Truth, in the pages of Explore, Canada's premiere outdoor magazine.
I'd like to take this opportunity to thank Will for giving us a peek into his life and allowing us a glimpse of what it's like to have the words "professional athlete" on your business card. Thanks Will!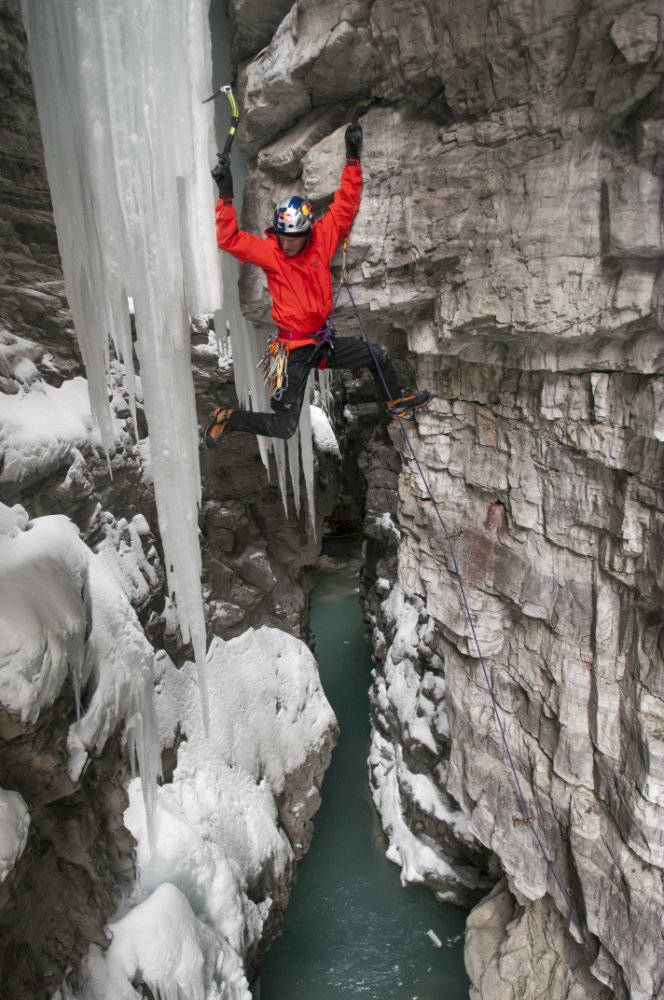 ***
About this column:
Wild Jobs is a running series that focuses on people in outdoor-related professions. It provides a brief snapshot of their career and the duties that it entails. Please see my previous post, Wild Jobs Part Five: Wildlife Photographer to learn more.
*featured image (at top) is Will in action at the Eidfiord in Norway. Photo Credit: Christian Pondella/Red Bull Content Pool