For this edition of our Homegrown Business series, we spoke with co-founders Mitch, Carly and Rob about their clean energy beverage business called Rviita Energy Tea.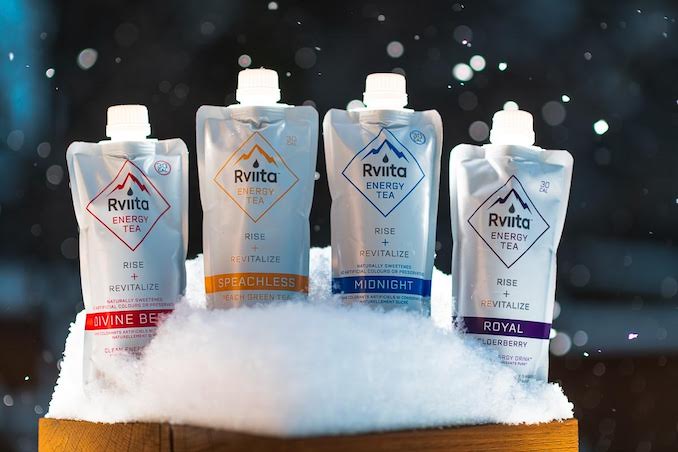 What is your business called and what does it do?
We are Rviita Energy Tea- Calgary's own first clean energy beverage in unique, low carbon footprint packaging. Rviita is a delicious blend of tea-based caffeine, golden organic honey, mouth-watering fruit juice, and vitamins designed to give you clean energy without the crash!
What made you want to do this work?
We created Rviita Energy Tea out of a real passion for health and fitness. After witnessing a close friend suffer a heart attack partially attributed to conventional energy drinks, we set out to find a healthier alternative to these products. When we couldn't find one on the market that met our needs, we set out to create our own!
We built our brand around a passion to inspire others to be better, to be healthier, and strive to become the best versions of themselves. We even hide little motivational messages on the bottom of all our packages!
What problem did you want to solve with the business?
Rviita is the perfect fuel for your productivity. It is a refreshing pick me up to help you power through a workout, a long shift, or just that 2pm afternoon slump that we all know too well. Rviita is meant to provide the clean sustainable energy boost we are all looking for, without the jitters or crash that often comes as a side effect of conventional energy drinks and coffee.
We also wanted to build a brand that professionals and health conscious consumers can feel proud of and truly relate with. So many energy beverages are tailored to extreme athletes or an extreme lifestyle, and we are proud to be an inclusive brand that is relatable in some way to all people.
Who are your clientele/demographics?
Our customer demographic ranges from the mid 20s athletic weekend warrior, to the hard-working front line worker, to seniors like our grandparents who enjoy an afternoon pick me up. We pride ourselves on being inclusive towards all different types of demographics. Everybody needs energy, and in a current world where people are prioritizing their health more than anything, it is a perfect time for Rviita.
How does your business make money? How does it work?
We have been fortunate enough to partner with over 600 incredible retailers Canada wide! We also sell direct to consumer via our website (www.rviita.com), and on amazon prime.
Where in Calgary can we find your profession?
You can find Rviita on the shelves at all Safeway/ Sobeys stores, Calgary Co-op, Blush Lane, Amaranth, and Sunterra Market in addition to a number of incredible independent retailers such as Bite Inglewood, Bruhe, and Cookie Mama. You can also shop Rviita on our website, on amazon prime, and on Uber Eats.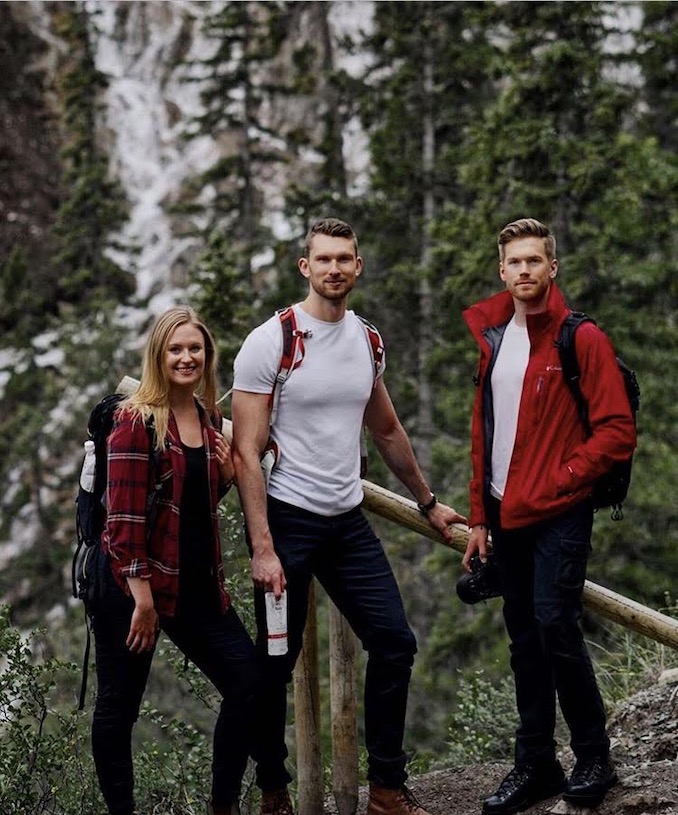 What is the best question a prospective customer could ask a member of your profession when comparing services? Give the answer as well.
What makes Rviita different from other energy drinks on the market? Why did you choose the pouch packaging?
Here at Rviita, we source the highest quality ingredients to ensure that you can experience sustainable energy that is good for you, and good for the planet. We never use any artificial sweeteners or preservatives, and source our ingredients locally where we can.
We chose pouch packaging primarily for environmental reasons! When we did our research, we found that traditional aluminium and glass bottles use a significant amount of carbon and energy. Our flexible pouches are recyclable, use less materials, and have far less emissions over the life cycle of the product as they can be shipped flat. Plus- they can be reused as an icepack!
What is the best part about what you do? What is the worst part?
The best part about creating Rviita has been the amazing community of people we have connected with along the way. Our customers are at the forefront of what we do, and getting to build lasting relationships with our consumers, vendors, teammates and fellow entrepreneurs has been an incredibly rewarding experience.
The worst part of running Rviita is that there never seems to be enough hours in the day to connect and help all the amazing customers that we want to. We are always left feeling like we can do more to serve our clients and our community! We also really miss face to face interactions and we cannot wait until we are able to do community in-person events again, when it is safe to do so.
What is your favourite joke about your profession?
We often laugh that all of our founding team spent four or more years in university and worked incredibly hard to get advanced degrees (Karly was a nurse, Rob was a geophysicist, and Mitch was a Petroleum Engineer), and yet we all ended up selling energy tea. Our educational and professional background has been invaluable and we owe so much of our success to those experiences and the amazing people we met, but I guess you could say that our previous work lives just weren't our cup of tea!
PAY IT FORWARD: What is another Calgary business that you love?
We would like to nominate By Stacy. It is a locally made beauty accessory brand that helps remove plastic bottles from the ocean. https://bystacy.ca