Hi there, my name is Jasper! I'm a handsome young kitty looking for my purrfect home! I am quite shy because I wasn't well socialized when I was a kitten, therefore I'm looking for a family that is willing to be patient and go slow with me until I can get to know you and feel comfortable with human affection and attention. I should tell you that I LOVE to play, especially with wand toys! This means that even if I'm still a bit shy about getting pet, we can still spend time together playing with toys while we work on socialization. The ideal home for me is adult only and on the calm and quieter side of life. Loud noises and children are just too much for a cat like me. Did you know that I previously lived with other cats?! This means that I may get along with your resident feline. The amazing folks in Adoptions can provide you with all the important information on how to do the proper introductions so we can start our new life together off on the right paw! So, hurry up and adopt me already, I can't wait to join your family!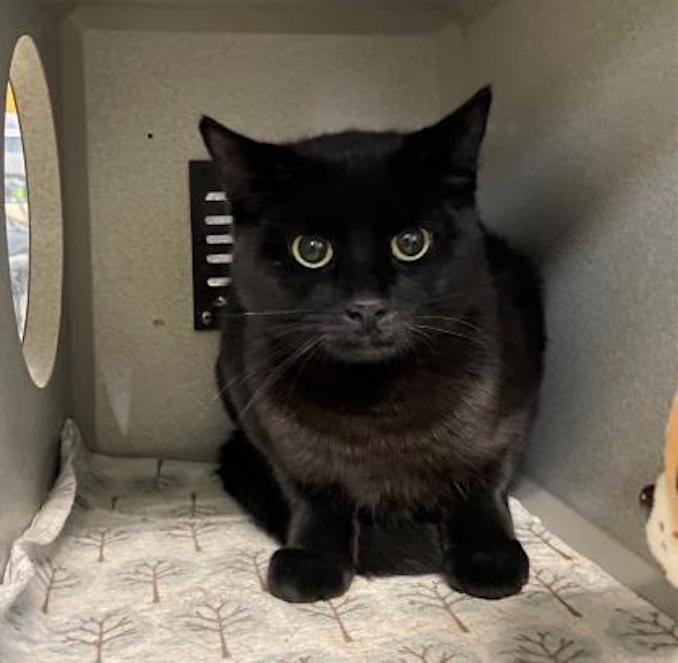 Jasper
Age: 1 year 8 days
Gender: Male
Size: Medium
Colour: Black
Spayed/Neutered: Yes
In response to COVID-19, Calgary Humane Society is closed to the public. We are currently processing adoptions and animal intakes by appointment only. For more information about our modified adoption process, please click here.
In order to ensure a smooth and successful adoption, please remember to check all the basic requirements for adopting before coming in to the shelter.
About this column:
Each week we feature animals available for adoption from local shelters in the Calgary area with the hopes that our readers will assist in finding good homes for them. If you, or someone you know, has the resources to take care of one of these animals, please do get in touch with the appropriate shelter via the links provided.