This week our Charitable Choices in on Pawsitive Match Rescue Foundation, a no-kill shelter working in Calgary to help give cats and dogs a second chance at life. We spoke to a representative to learn more about their initiatives as well as an upcoming fundraising event!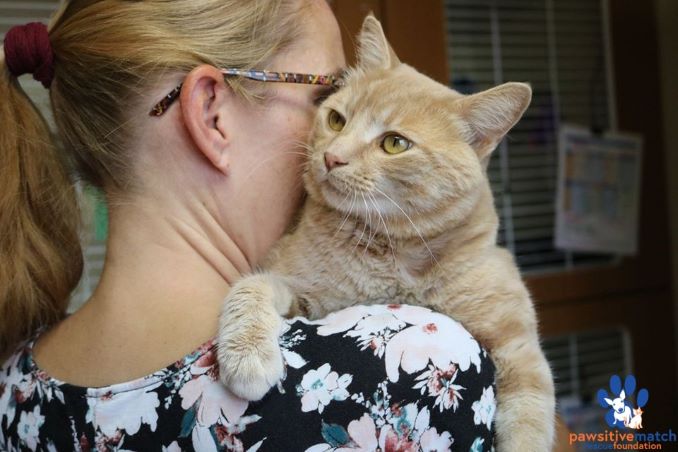 Describe your charity/non-profit in a few sentences.
Pawsitive Match Rescue Foundation ("PMRF"), a registered Canadian charity, is a not-for-profit animal rescue based in Calgary, Alberta, Canada. We are run independently and made up entirely of a dedicated group of volunteers. We work very hard to save dogs and cats in life-threatening situations and give them a second chance at life. We then focus on placing these amazing animals in the right family and creating what we call a "pawsitive match".
What problem does it aim to solve?
PMRF saves dogs and cats in Canada, the United States, and Mexico. In many cases we are the only hope these cats and dogs have, as many shelters come to us when they are out of options. We do not discriminate by age, size, breed, location, etc. We are here to help all animals. PMRF works to combat dog and cat overpopulation and protect dogs and cats from abuse by acting as a liaison between abandoned dogs and cats and loving families. PMRF works hard to promote responsible ownership through our Spay and Neuter Assistance Program (SNAP). Our SNAP program seeks to curb the pet overpopulation problem at its source: by spaying and neutering pets in our less advantaged partner communities where lack of access to affordable veterinary care is a serious problem that they face on a daily basis.
When did you start/join it?
It all began with the efforts of two individuals with big hearts. Other volunteers climbed on board and as of late spring of 2007, the group expanded into a new organization: "Pawsitive Match Rescue". In the fall of 2011, Pawsitive Match evolved once more by incorporating as Pawsitive Match Rescue Foundation. A Board of Directors was put in place to oversee the new not-for-profit corporation as it continued to grow. In May 2012 the Canada Revenue Agency granted Registered Charity status to PMRF. I excitedly began volunteering in the summer of 2014 as a shelter volunteer.
What made you want to get involved?
When I initially started looking for a volunteer organization to join, I knew I wanted to be involved with animals. Growing up I always had pets at home and developed a love for animals early on. I chose PMRF for a variety of reasons. I liked that they were a smaller, volunteer-based organization, their shelter was centrally located and the volunteers who replied to my application were incredibly friendly, responded quickly, and were happy to answer my questions. Through the years I have spent with PMRF and throughout PMRF's growth, I can say that these statements still ring true.
What was the situation like when you started?
When I started, PMRF was in its first shelter location. The space was approximately 500 square feet and was only able to house 15 dogs. PMRF was still in the early stages of establishing themselves in the community and was just beginning to become an established name for animal rescue in Calgary.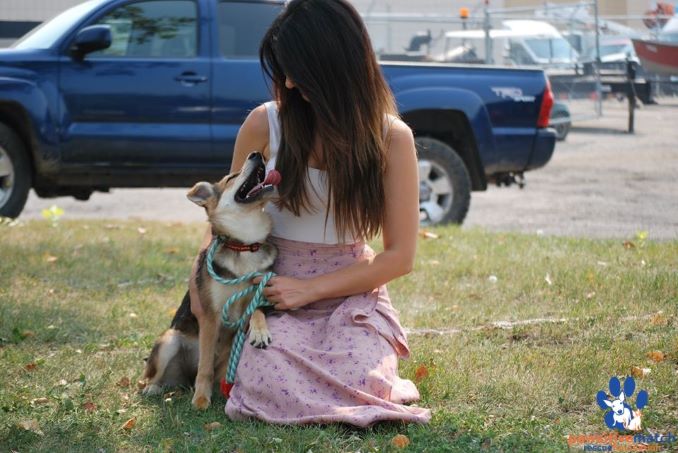 How has it changed since?
Since 2014, we have moved twice, and now have a shelter facility that is around 6000 square feet. The vast increase in space over the years has not only allowed us to expand the number of animals we are able to help each year, but it has also greatly increased the quality of care we are able to provide for those animals. Over the years, the Board of Directors has made great strides in developing partnerships with our neighbouring communities and our fellow Calgary rescues. We are so grateful to be able to work in unison with them in order to achieve the same goal.
What more needs to be done?
We would like to continue to expand our ability to provide a Spay and Neuter Assistance Program to our rural partner communities. This is the key to reducing animal overpopulation, but it requires significant funding and resources. We would also like to increase our ability to provide education to the public regarding responsible pet guardianship.
How can our readers help?
One of the things that sets us apart from many of the other animal rescues in our area, is that PMRF is 100% volunteer run. This means we are always looking to add new volunteers to our teams. I encourage everyone to look into our organization and see how you can contribute. We have a great list on our website that highlights all of the areas individuals can volunteer. Our volunteers contribute in so many ways, from shelter volunteers and fosters, to flight escorts, to application processors, and we are grateful for everyone.
ADOPT – but if you can't adopt,
FOSTER – if you can't foster,
VOLUNTEER – if you can't volunteer,
DONATE – if you can't donate,
EDUCATE – if you can't educate,
SHARE the photos and posts of adoptable animals and fundraising events on social media for the rescues you support.
Do you have any events coming up?
We have our biggest event of the year coming up in March – our 8th annual Spay-ghetti Dinner – a spay and neuter fundraising event! The evening will include a silent auction, 50/50 draw, video montage, a delicious dinner, and a performance of aerials and dance by En L'air Academy of Dance! We are also excited to be partnered with the Calgary Marathon again this year and along with being a part of the Charity Challenge, we will also have volunteers attending the new Calgary Marathon Block Party where we will be cheering for the runners at the start and end of the race. Individuals can register with PMRF as part of the Charity Challenge to have the funds they raise go directly towards saving the lives of more dogs and cats. Marathon details and tickets to our Spay-ghetti Dinner event can be found here.
Where can we follow you?
We love to share stories and photos of our animals on all of the social media platforms.
Facebook.
Twitter.
Instagram.
Our website.
PAY IT FORWARD: What is an awesome local charity that you love?
Yamnuska Wolf Dog Sanctuary fills a much needed void in animal rescue, focusing on making the rehabilitation and rehoming of displaced wolfdogs a priority. They are one of the only sanctuaries in Canada to balance educational programs with a highly successful adoption program too. They have been a valuable resource to PMRF by consulting on potential wolfdog cases that come into our care. We feel very fortunate to be able to receive help and expertise from a non-profit organization like Yamnuska Wolf Dog Sanctuary.
Make sure to check out their 8th 8th annual Spay-ghetti Dinner on March 28, 2020 at the Bowness Community Association (7904 43 Ave NW, Calgary, AB), 6pm Mix and Mingle – Dinner will be served at 7pm. You can purchase your tickets here!