CanLearn is a great Calgary non-profit that was started in 1979 where children and adults alike can receive learning and mental health assistance. From coaching to counselling, their goal is to improve the lives of those who may need a little bit of extra help. We spoke with Krista Poole, CEO of CanLearn Society, to learn more about them.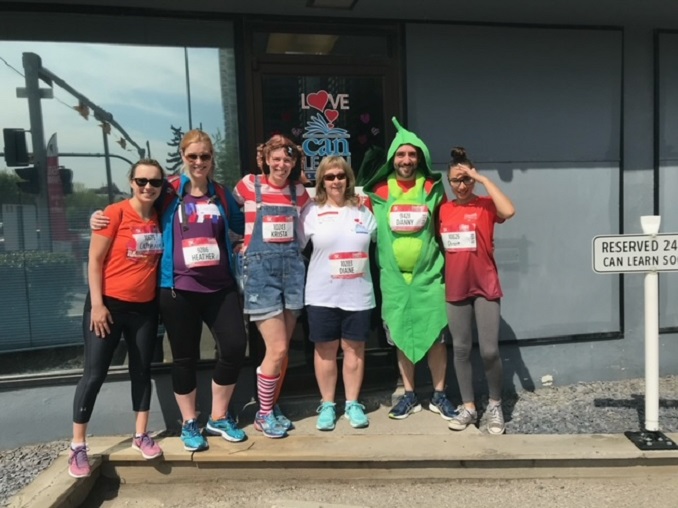 Describe your charity/non-profit/volunteer work in a few sentences.
CanLearn helps children, youth, adults, and families living with literacy, learning, attention and related mental health challenges to learn and thrive.
What problem does it aim to solve?
Unlocking potential so all can learn.
When did you start/join it?
I just had my 10th anniversary
What made you want to get involved?
Previously, I was one of CanLearn's funders. When they were recruiting the new CEO, I jumped on board because I was familiar with the unique role and incredible impact of the agency and saw CanLearn's potential to grow.
What was the situation like when you started?
CanLearn was founded in 1979 and has a long history of excellence. The emphasis, since I've started is growing our intervention services and programs, developing strategic partnerships, and retaining and recruiting superstar staff.
How has it changed since?
We have added adult literacy and numeracy instruction, ADHD, coaching, counselling, individualized reading instruction for children who struggle with reading and social-emotional programs for children and their parents. As you can see, a lot has changed and I am so proud of our staff with these achievements.
What more needs to be done?
CanLearn recently developed a new marketing plan and we're about to launch a new website so we can reach more people in the community that need our help. Our services change lives; we need them to be accessible to all Calgarians.
How can our readers help?
Please help us spread the word. CanLearn changes lives through learning, and we don't turn anyone away who needs our help.
Do you have any events coming up?
Yes, we do. CanLearn will celebrate our 44th birthday on February 14 which is also international book giving day so we are going to run an online campaign of $44 donations so we can purchase more high-quality books for families in need.
Where can we follow you?
PAY IT FORWARD: What is an awesome local charity that you love?
We partner with USAY or the Urban Society for Aboriginal Youth, they are amazing and so innovative!