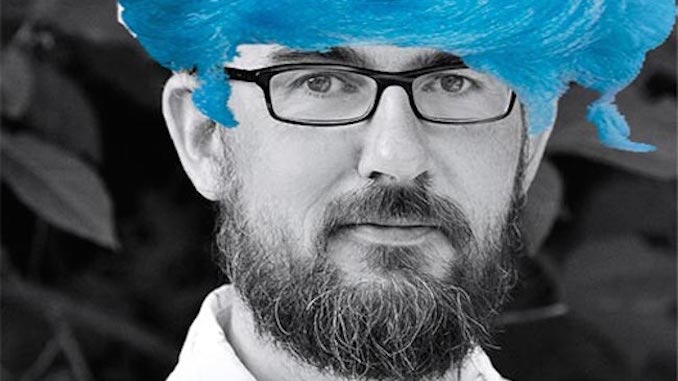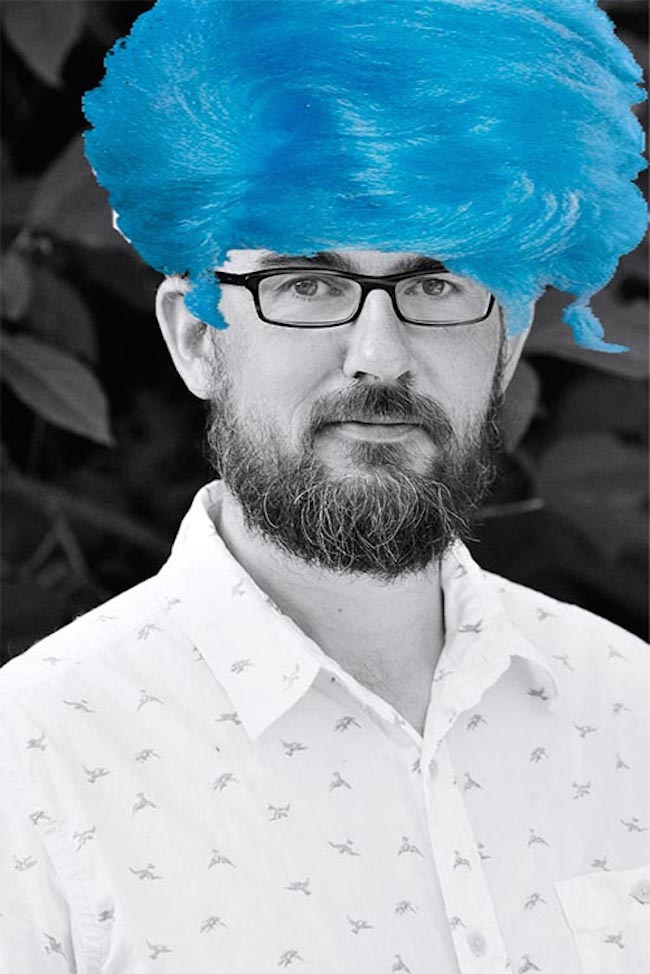 Winnipeg author and screenwriter, Jeffrey John Eyamie, will read from and discuss his new novel, No Escape from Greatness, at Owl's Nest Books on Thursday, March 31. The novel is about a has-been actor and recovering alcoholic, Gabriel Pegg. When Pegg returns to his small hometown in Manitoba to sever all family ties, he certainly never expects to gain custody of his eleven-year-old daughter. We interviewed Eyamie on his inspirations for the novel in anticipation of the book launch, as well as the reading at Owl's Nest Books.
Q: The novel is riddled with very specific descriptions about small-town Manitoba. Were any of these details inspired by your upbringing in Manitoba?
A: Definitely! Good stories ought to be a little bit like dreams, I think, and Greatness (the story, not the town) is chock-a-block filled with shards of memory, things I half-remembered and half-imagined, and symbols that represent yet still more stuff. I lived in Brandon, Rivers and Virden as a kid, and I even when we moved to Winnipeg, I still spent summers in Virden, weeks at a time, with my grandparents.
Greatness (the town, not the story) calls itself Manitoba's oil capital … but I'm not saying it's anything like Manitoba's actual oil capital. You'll never get me to admit it!
Q: Is there a particular actor or persona that inspired the conceited and career-obsessed Gabriel Pegg?
A: First and foremost, Gabriel Pegg is me, or maybe a hyped-up version of me that my innermost critic would conjure up on a bad day. I think there are some Canadian sketch comics that may have inspired some of the situations but I'm going to leave readers to fill in those blanks. There is one actor who definitely inspired me while imagining what Gabriel looks and sounds like, and that's Ross McMillan.
Ross is such a great actor. Being a part of the Less Than Kind family for the last two seasons of its run, I got to meet Ross, who played the crackpot Mr. Lubbe, and I remember listening to Ross table read an episode and destroy the cast with his reading, he's just so funny. But he's also got this classical gravitas and propriety that I wanted to play off of. Basically I just wanted to humiliate Ross McMillan. Hi Ross!
Q: Are there any Canadian, or more specifically Manitoban, authors that have inspired you as an author?
A: I'll offer up the first three that came to mind: Miriam Toews, who became a friend, which gave me some insights into the process of writing and publishing and who handles all the well-deserved success she gets with such grace and humility.
Armin Wiebe was my creative writing instructor back in the day at Red River College. I've always looked to him for encouragement and support and he's always been generous with it. His Gutenthal novels (especially The Salvation of Yasch Siemens) were in my mind as I wrote about the town of Greatness and populated it.
Q: Was there anything you did to get in the head of Gabriel Pegg when writing the novel?
A: You mean Gabriel Pegg, the self-important, ego-driven middle-aged man who believed it was somehow his destiny to do something the world would validate? Actually I found it remarkably easy. Dangerously easy. Is this the spot where I should plug the novel? 😉
In all seriousness, Gabriel goes on a bit of a journey in the book, emotionally, and so I would spend some time like an actor would, thinking about my objective for the scene and where I had come from. I'd try to get in touch with what I thought was the heart of Gabriel, and then figure out how much he was going to mask what he was feeling. Since he's the narrator, the highly, highly untrustworthy narrator, Gabriel is responsible for a lot of the wryness.
There is definitely some play-acting in writing, and it's one of things I love about writing. I ended up loving Gabe, but it wasn't like that at first.
Q: I won't get into any spoilers for readers, but there are so many different types of love covered in the story. Is there a particular relationship in the novel that is your favourite?
A: Great question! I'm going to throw you a curveball here. Obviously, having a daughter of my own, I am partial to Gabriel's newfound relationship with his daughter, Toon. But I think my favourite is actually the love between Misty and Beth, who are organic farmers just outside of town. Beth has a dream, and not a lot of people would believe Beth to be destined to achieve it, but Misty would kill to make it come true. I love the romance in that, and the certainty of it. Of all the relationships in the book, I think theirs might be the sturdiest.
No Escape from Greatness comes out March 24. For information on Eyamie's event at Owl's Nest Books, as well as other bookish events in Calgary, browse through "Literary-Inspired Events to Check Out This Spring".