Lowen's Natural Skincare creates highly effective skincare products, even for people with highly sensitive skin that react to other skincare products. We recently talked to the founder of the company who told us how they started, how much they have progress, and how their products are helping so many people!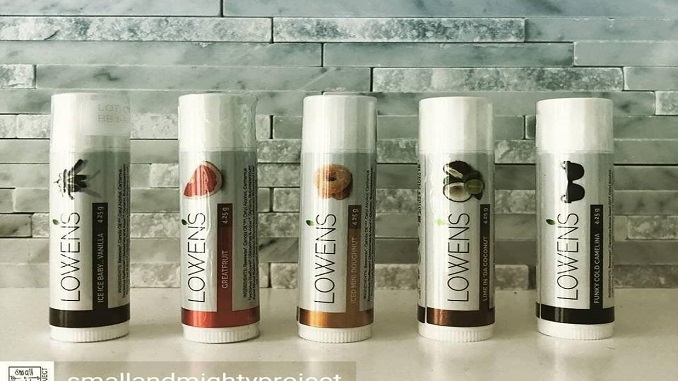 What is your business called and what does it do?
Lowen's Natural Skincare is a family-owned and operated skin care company based in Calgary, Alberta. Conceived by a veteran Pharmacist committed to using organic, fair-trade, and/or locally-sourced ingredients, Lowen's creates unique skin care products that are safe, effective, long-lasting, and affordable.
What made you want to do this work?
Necessity. My daughter (Lowen) had a really bad diaper rash and nothing helped it (natural, prescription or otherwise). As a father and Pharmacist, I decided to take matters into my own hands and come up with something better and I did. I always wanted to create something and have a business so Lowen's Natural Skincare naturally filled that desire.
What problem does this solve?
A number of them. Looking for a non toxic product that is affordable, safe and effective, we check that box. Have sensitive skin that reacts to everything? – our products have been formulated to be exceedingly gentle and are particularly effective for individuals with high skin sensitivities and intolerances. Looking for a local product? That's us as well. Not only are we Calgary based but the lion's share of our ingredients come from Alberta and the western Canadian provinces. Those that we source out of country are organic and fair trade.
Who are your clientele/demographics?
Pretty much everyone – inclusivity is one of our core values
How does your business make money? How does it work?
It does – pretty simple model – we make stuff, you buy it.
Where in Calgary can we find your profession?
Well I am a Pharmacist so for the most part you will find us in Pharmacies. Back in school, my interests lied in research and development so it is natural that I found my path to creating Lowen's Natural Skincare.
What is the best question a prospective customer could ask a member of your profession when comparing services?
Well, Pharmacists are one of the most trusted of the professions but resting on those laurels isn't fitting. There are a lot of skincare companies and products and where we set ourselves apart is in our third party certifications, be it the Environmental Working Group, Think Dirty Shop Clean Pur Pucks, Cruelty Free PETA Certification or the fact that we are a small, family owned, Calgary based company.
What is the best part about what you do? What is the worst part?
I love creating and creating products that people love. Failure is the worst part I guess. (in the moment anyhow). Some of those failures are successes in hindsight as that's how our lip balms came to be.
What is your favourite joke about your own profession?
Auxiliary labels are funny to me. Take suppositories. You know where you put them – pretty self explanatory. Adding labels stating external use only and unwrap prior to insertion always made me laugh a little inside.
PAY IT FORWARD: What is another Calgary business that you love?
Highwood Crossing Foods. They are in High River but are the most genuine and benevolent people one could have the benefit of working with.