Mealshare provides a healthy meal to a youth in need every time one orders a Mealshare branded item on the menu at their partner restaurants. We recently talked with the company who told us how they started out to be and how they have an ultimate goal to tell all the upcoming younger generations how youth hunger was a problem but it isn't anymore.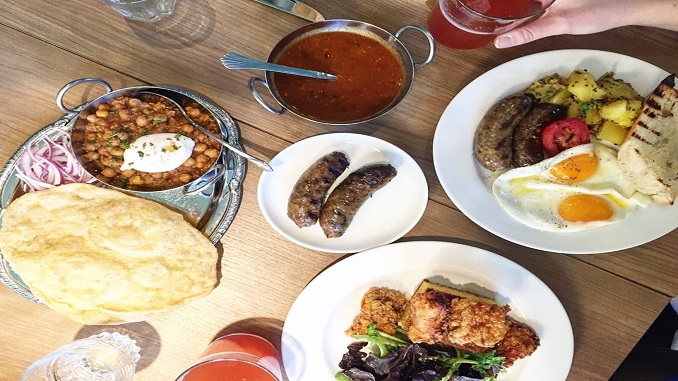 Describe your charity in a few sentences.
Mealshare is a restaurant based Not-For-Profit that is aimed at ending youth hunger. We partner with restaurants, and solution-based charities to help people turn their Dining out, into Helping out. Mealshare operates on a simple Buy-one-Give-one model. Diners can go into a partner restaurant and order the Mealshare branded menu item. Every time a Mealshare Item is ordered at one of our partner restaurants, they receive their meal just like normal, but now one simple, healthy meal is provided to a youth in need by on their behalf. Easy, right?
What problem does it aim to solve?
Mealshare is aimed at ending youth hunger both locally and internationally. We understand that is a daunting task and one that can not be completed overnight. So instead we set goals. We can wake up every day and educate more people, get more restaurant partners on, and bring awareness to the cause! Our ultimate vision is to be old and grey, sitting in our rocking chairs telling our grandchildren how youth hunger used to be a problem, but it isn't anymore.
When did you start it?
July 2014. We are about 5 1/2 years old!
What made you want to get involved?
Mona Pinder: I have a unique background in Wellness and Culinary Arts. I was looking for an organization where I could leverage my experience and help make my community a better place. I chose Mealshare because it is a well-run, relationship building organization, with amazing people passionate about helping youth in need.
Breanna Sich: I started with Mealshare in 2014 as an intern, just a couple months after inception. Mealshare fused my passions for marketing, volunteering, and hospitality – so it was a natural fit! Since starting with Mealshare I have been able to see the impact grow from a small social enterprise with 10 restaurants on, to a nation wide organization impacting millions of youth around the world. Everything from the family we have created, to the restaurants we partner with, to the youth we support – I love it all.
What was the situation like when you started?
Mona Pinder: I am new to the organization (April 2018). I joined because Mealshare is growing by continuing to add restaurant partners in Calgary and area and expanding to other cities. These mean more tummies filled and bigger impact on youth hunger.
Breanne Sich: As mentioned, when I first started with Mealshare we were a team of 4, had a small presence in 4 cities across Western Canada, and had provided about 10,000 meals to youth in need. There was a lot of education, awareness, community building, restaurant recruiting, etc. that still needed to be done. Mealshare was not a well-known NFP, and we were still very much in the 'trenches' trying to get the program out there.
How has it changed since?
Mona Pinder: In my short time with Mealshare, the organization has added almost 100 new restaurant partners and is preparing to launch in three new cities in the first-half of 2019. The number of meals shared through our charity partners continue to grow having an impact on youth in need.
Breanne Sich: Fast forward to today, Mealshare is across North America, in almost 500 restaurants, providing meals to over 2.4 million youth in need. We have 18 employees (and growing), and countless volunteers, supporters, and sponsors. We have communities that rally around our cause, and Mealshare champions in and out of our restaurant partners. It is truly amazing to see the impact we have been able to have together.
General: Mealshare started in 2014 with less than 10 partners restaurants in Calgary & Vancouver. We now have almost 500 partner restaurants and partnerships with solution-based charities in all major Canadian cities as well at Austin & San Antonio Texas. We have shared over 2 million meals with you in need and are on our way to providing 1 million meals annually by the end of next year.
What more needs to be done?
Childhood hunger is still a major issue both in Canada & Internationally. In Canada, 4 million people have trouble meeting their food needs, including 1.15 million children (1 in every 6). Food insecurity negatively impacts physical, mental, and social health, and costs our healthcare system considerably. More Mealshare Restaurants means more opportunities for people to fight hunger while dining out at their favourite restaurants. We also need help spreading the word. That means how our program works, showcasing with restaurants support, how people can be involved, etc.
How can our readers help?
The easiest way is to order the Mealshare Item at one of our Partner Restaurants. Go to our website, and you can search for a Mealshare Partner Restaurant nearest to you. When you at one of our Partner Restaurants, order the
Mealshare branded menu item. You will enjoy an amazing meal and you will also be providing a meal to a youth in need! You can also donate to help grow Mealshare through our website.
Do you have any events coming up?
On May 8th, 2019 we are excited to be hosting our fourth annual fundraiser, Tonight for Tomorrow. This is a one-night decentralized fundraiser happening across Vancouver, Calgary and Ottawa, where participating Tonight for Tomorrow restaurants sign up to participate! For every $1 spent on food that night, $1 will be donated to help grow our program! You can order anything off the menu and feel great knowing that you are helping impact our program!
Where can we follow you?
Instagram | Facebook | Twitter Mealshare Team | Twitter Mealshare YYC | Website