Nathan Panousis is an Edmonton-based artist whose work explores the myth, worship and the archetypical identities that permeate our belief systems. Drawing from a variety of influences grounded in religious systems and theories of psychology, his work aims to create a sense of awe and wonder that mirrors the grand concepts of the ancient myths he was raised on. Exploring the themes of duality, worship and attention, his work invites the viewer to deconstruct and ground the subconscious thought forms that subliminally shape our collective experience and culture.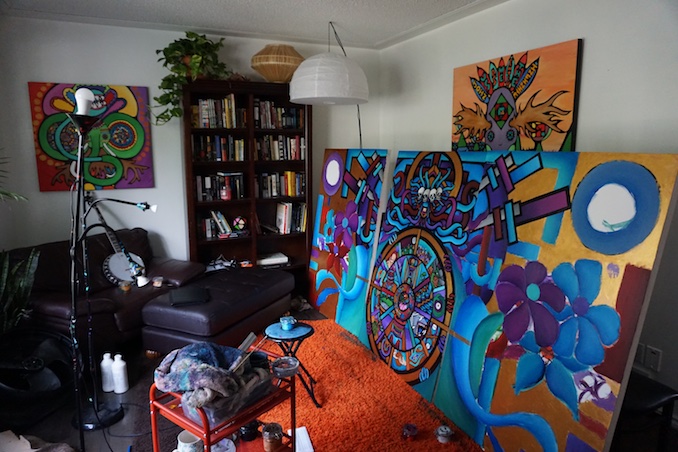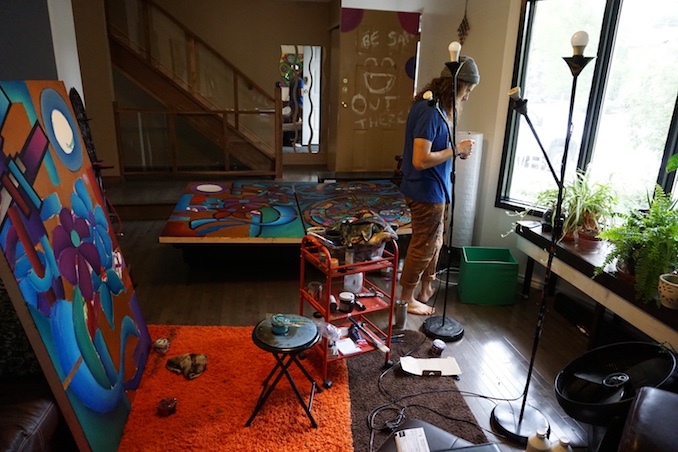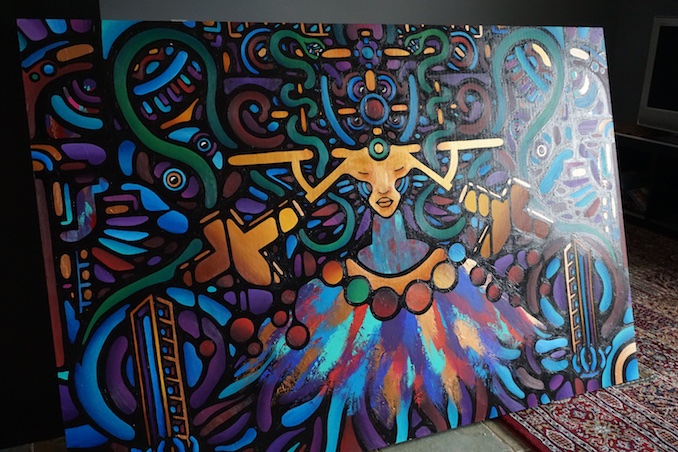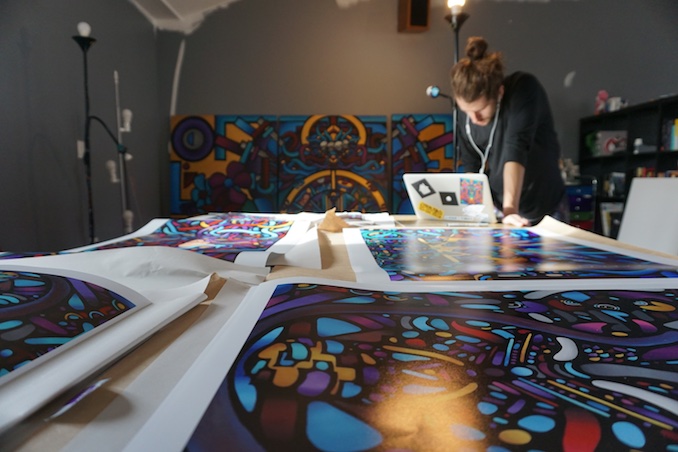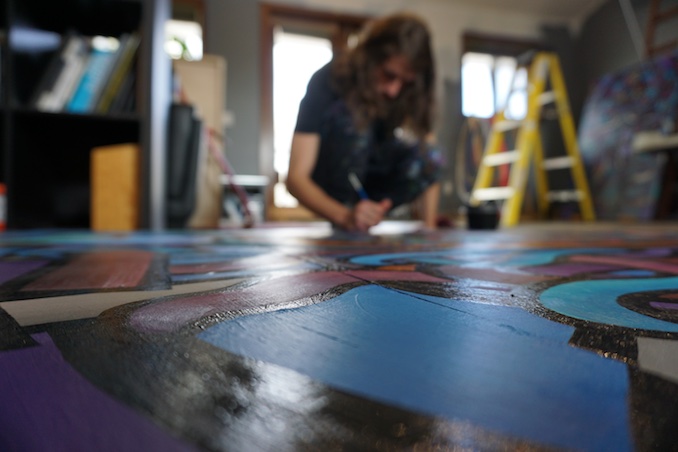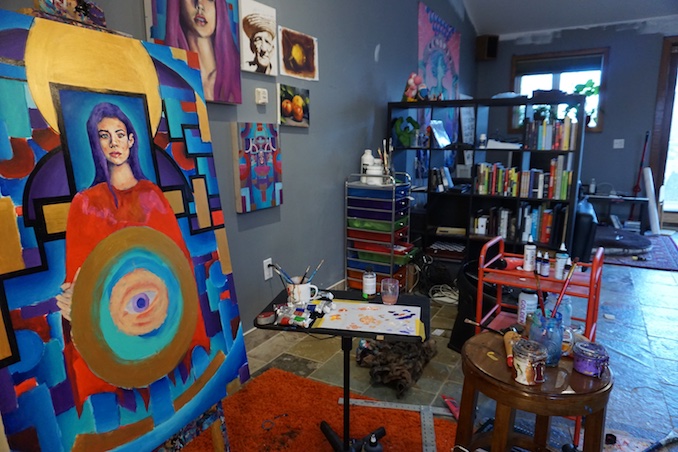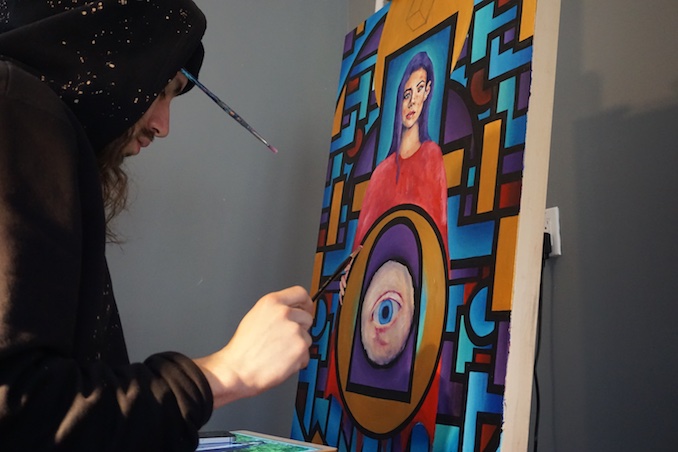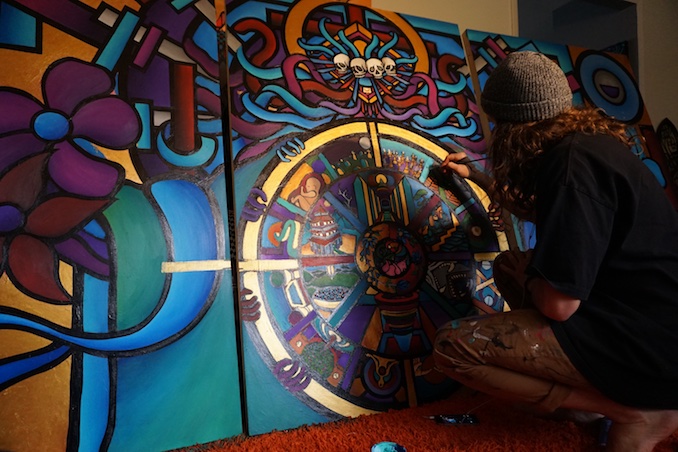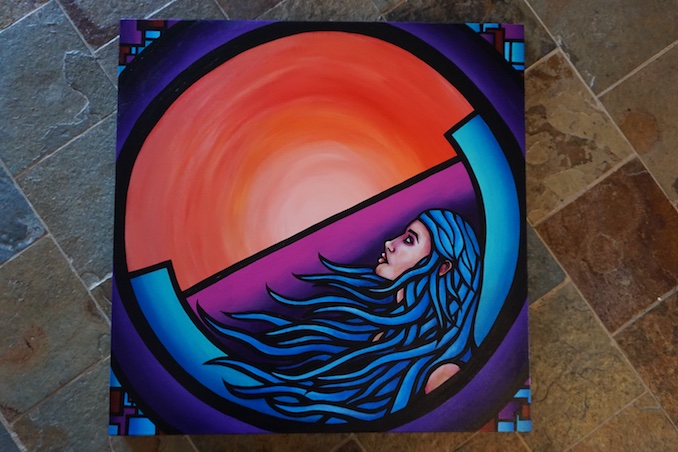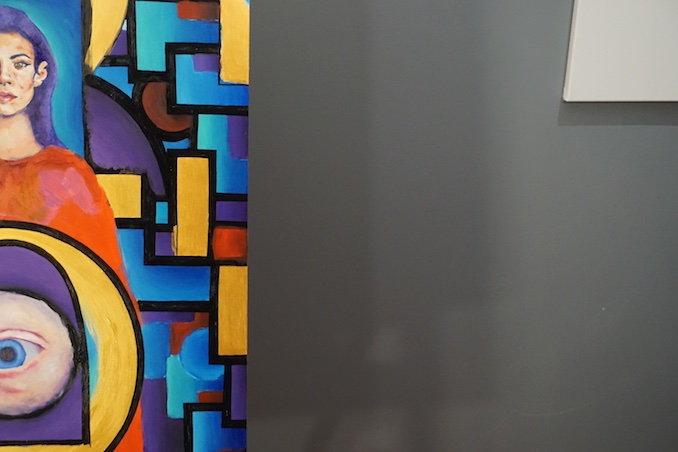 What Hood Are you In?
I live in Edmonton in the Westmount Neighbourhood. My studio is along 124st which is bustling with great local restaurants and cafes which come in handy when it comes time to take a studio break.
What Do you Do?
I am an artist who produces large paintings grounded in a mythological framework. I have always been inspired by the archetypes and myths that carry their way into our world and through my work have been exploring the visual and mental forms that these ideas can come to possess.
What are you currently working on?
I am currently exploring oil paints and more portraiture based work for a new series. In the past I have primarily used acrylic paint. Although I love the medium of acrylics, I have found it lacking in certain regards and have had a blast finding solutions to these short comings in oil. I just had my first solo show "Idle Worship" this last November and am aiming to have another in the Summer of 2018 which would ideally consist of these new explorations.
Where can we find your work?
The easiest place to find my work is online either on instagram (instagram.com/idleworship) or my website (www.nathanp.ca)