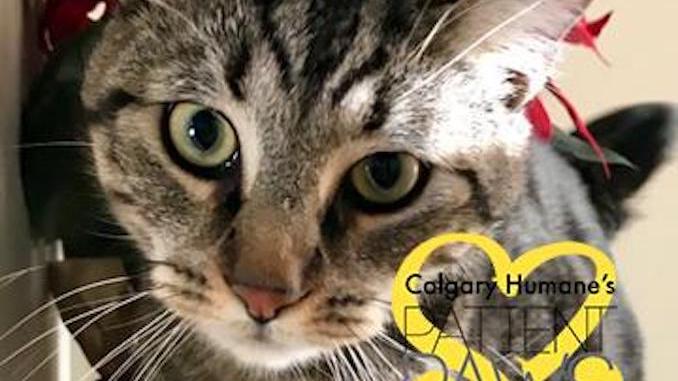 Oh hello there! My name is Chips, and I might just be the one for you! I am a friendly and social boy! I just love to play and be with you! Some of my favourite games include chasing the laser pointer. I am very cuddly, and enjoy a good snuggle with you at night! I love being with my hoo-mans, so much that I'm not a fan of being locked out of rooms! I also don't always like to be picked up, so please go slowly with me! I am an excellent greeter, and I will always be by the door when you come home to say hello and share a cuddle! I'm the strong silent type, and don't use my voice too often. That is until I see there's food to be had! Yum! I've got plenty of energy, so would love a household that can play with me often! I am currently hanging out with my foster mama, so if you're interested in me, please call my friends in Adoptions at 403-723-6503! Can't wait to meet you!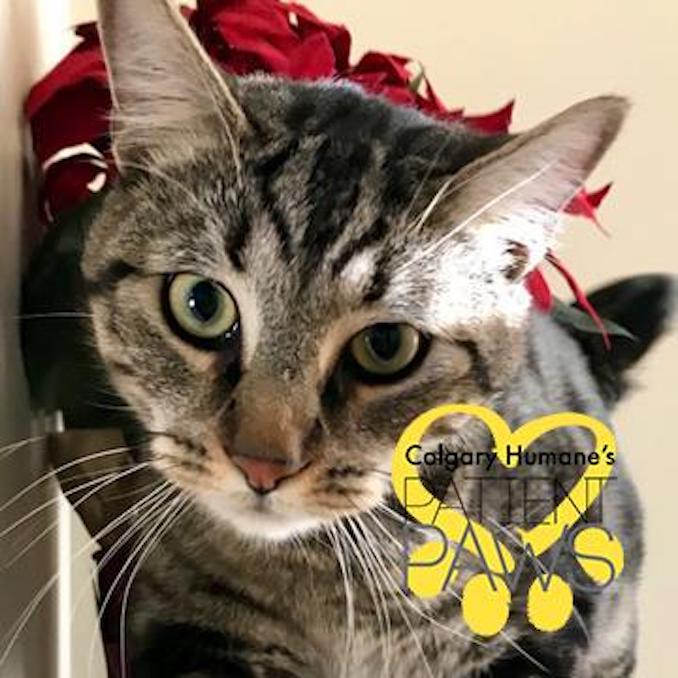 Species: Cat
Breed: Domestic Shorthair/Mix
Age: 1 year 2 months 4 days
Gender: Male
Size: Medium
Color: Black/Brown
Spayed/Neutered: Yes
About this column:
Each week we feature animals available for adoption from local shelters in the Calgary area with the hopes that our readers will assist in finding good homes for them. If you, or someone you know, has the resources to take care for one of these animals, please do get in touch with the appropriate shelter via the links provided.