Want to transform your home? Start with the floor. There are so many stylish and durable flooring materials available today. Wood flooring has always been a classic but there are other alternatives such as laminate, vinyl, and tile that homeowners prefer due to their lower cost and versatility. When choosing a flooring material, it's important to keep things up to date, interesting and trendy.
Wood flooring has been around for ages and it's probably why there are so many variations to choose from depending on your tastes and preferences. Below we'll look at some common wood flooring types that are extremely popular in 2018.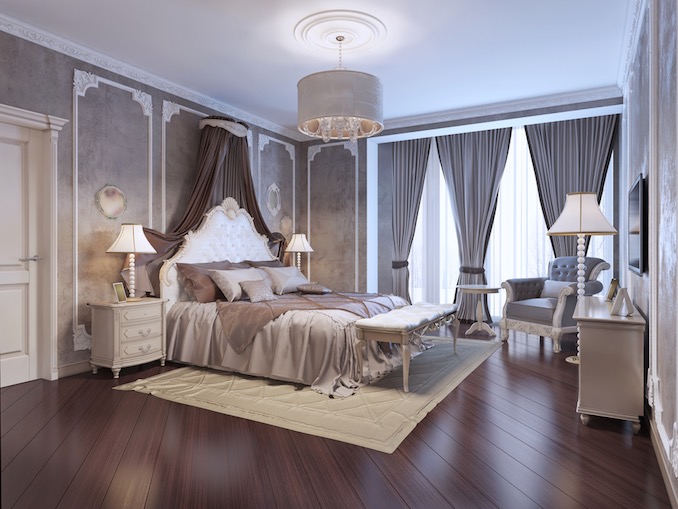 1.       Dark Stained Wood Floors
If you want to make a room feel classy and elegant, go for dark stained wood floors. This wood floor has been trending since last year with more homeowners going for popular colours such as espresso and dark walnut. We recommend dark stained wood floors in large rooms because they can make a space appear smaller. Also, bear in mind that dark wooden floors need a lot of care because a slight scratch or stain will be very visible. This can make the dark floors hard to keep clean. Avoid this floor type if you have kids and/or pets in your home or if your room is smaller than average. You may consider installing radiant floor heating Calgary to add warmth and comfort to your flooring.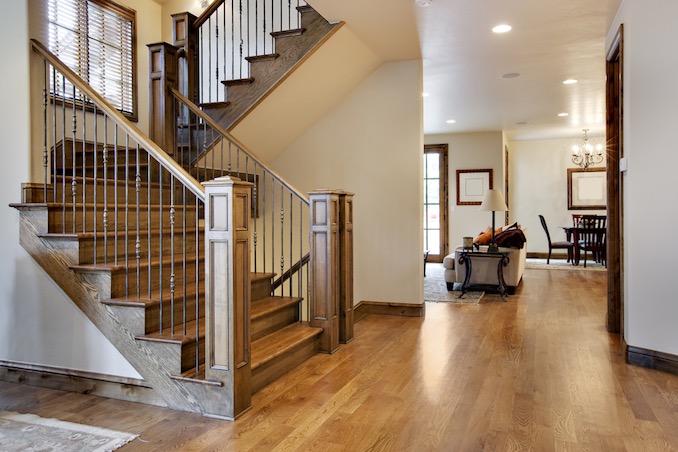 2.       Blonde Wood Floors
The lighter wood floors are back on trend. For many years, people assumed that the lighter wooden floors are cheap and old-fashioned. This is no longer the case. Lighter floors are now bigger than ever in modern homes. First and foremost, the blonde floors add light and airiness to the room. They have a unique and timeless feel and give you unlimited decorating possibilities.  With the blonde wood floors, you can choose any type of furniture or interior design without having to change the flooring.
Additionally, lighter wood makes your home appear larger and more open. If you have a small room, we would recommend using large planks during your next home renovation to create an illusion of a bigger space. There are different wood types to choose from if you want a blond wood look such as white oak, ash, and maple. Just make sure the wood you purchase appears blonde so that you don't have to stain it to get the colour you want.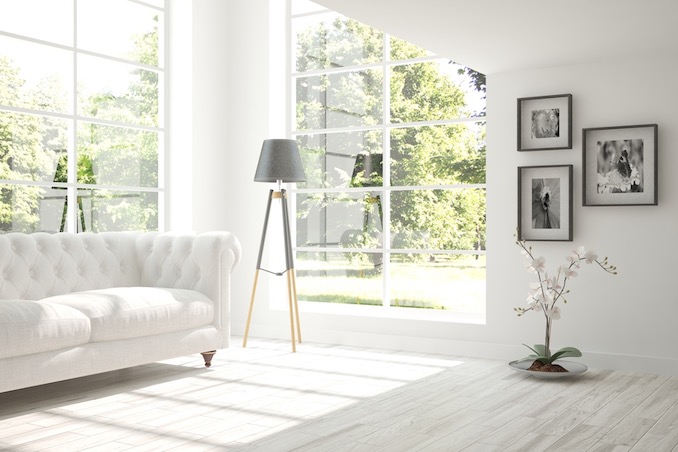 3.       Whitewashed Wood Floors
The whitewashed wood floors are such an amazing trend that every homeowner should try out. This type of flooring gives your space a modern, beach vibe that most people desire. It can make a room appear bigger and brighter. Whitewashed floors are also ideal if you want to add a contemporary feel to your space and still maintain a minimalistic look. Solid wood floors can be whitewashed using different methods. If you don't want the trouble of whitewashing your solid floors, you can get the wood planks straight from the manufacturer with a whitewashed look.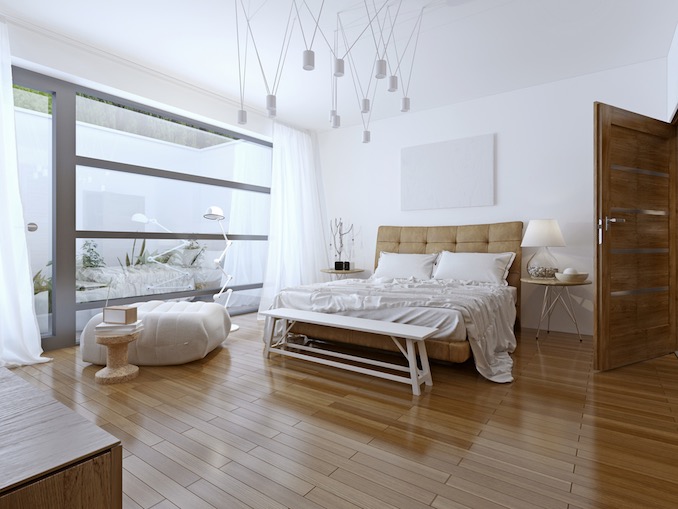 4.       Honey Wood Floors
Honey wood floors are darker than the blonde wood but way lighter than the dark stained wood floors. They add some warmth and cozy feel to a room without the drawbacks of dark stained wood floors which can make a small space appear even smaller than it is. In fact, honey wood floors can open a space making it look larger and more spacious. You also get that warmth and coziness of a dark undertone in your home. Since most wood species come in warm tones, it's easy to achieve the honey wood floor type. It's a beautiful, natural tone that's fresh and inviting plus the colour itself is a classic that will never go out of style. If you want to install a wood type that is likely to remain relevant years later then this is it.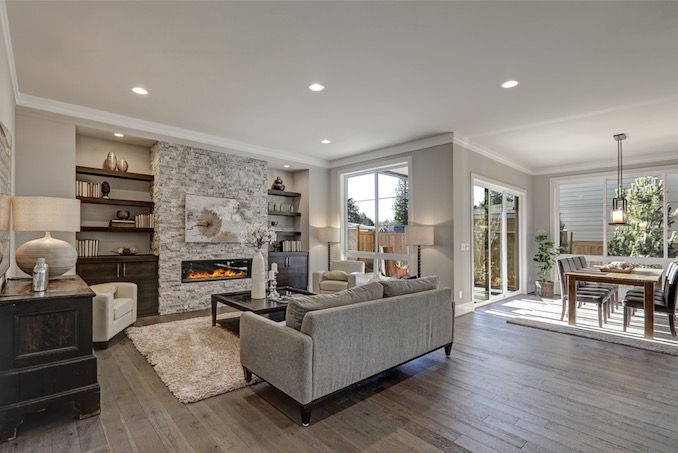 5.       Grey Wood Floors
If you want to create a stylish, monochromatic living area, consider installing grey wood floors. This type of flooring works well if you have bright accent colours in the rest of the room such as yellow and green. When exposed to natural sunlight, your grey hardwood floors will make your home more inviting and warm. You tend to find this kind of flooring in higher-end homes because they look so chic.
Grey wooden flooring can instantly transform your space giving it a modern looking feel. Plus, this type of flooring hides dirt better than most. Grey-washed floors come in so many different styles and finishes whether you're looking for a wire-brushed flooring or one that is smooth and soft. All in all, the flooring can give any space an updated and airy look. We would recommend doing wider blanks and choosing engineered grey floors because they're cheaper and easier to install. If you already have existing hardwood, you can still refinish it grey. A matte grey finish would look better and more stylish.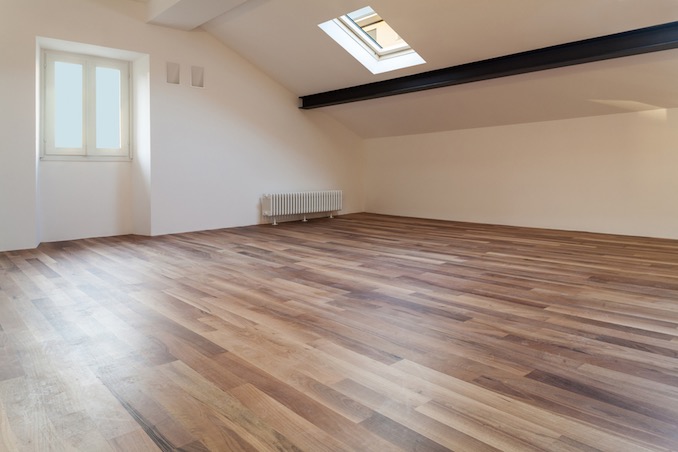 6.       High Variation Wood Floors – Natural Looking Wood Floors
Wooden planks that vary in colour (usually from the same colour family) are in demand now more than ever. When choosing your next hardwood floor, keep variations in mind. It gives your home a timeless and natural appeal. No wonder home builders and designers can't get enough of this flooring style in 2018. The natural grain patterns of wood give the floor a deep character that any space could use.
Different wood species have different variations in colour mainly due to their natural characteristics. When you use wood planks with different colour variations, it adds more contrast and aesthetic to the space. Oak is often used because it takes a lot more stain compared to other wood species. This flooring type is ideal to add charm and interest in the space. It's like the wood planks tell a story and the uniqueness in those variations ensure that no two floors look exactly alike.
Hardwood floors can be as unique as you like even if you go for the engineered options. We always recommend taking into consideration factors such as lighting in your home because they can change the appearance of your finished floors. Most importantly, speak to an expert when you need your existing hardwood floors refinished.