Mark Farand attended the Alberta College of Art (ACA at the time, now ACAD), and the Art Institute of Cincinnati, graduating from ACA in 1988. He worked in advertising and graphic design for about a year before the office scene found him walking out the door. Some artists really thrive in that environment, but Mark's dream was to paint wildlife, high realism, oil on canvas, so that's what he set out to do.
Shortly thereafter, he got together with the girl of his dreams – a friend and fellow classmate from his time at ACA. One day, when they ventured out to browse galleries in Banff, they realized that there were already a very good number of jaw-dropping and established wildlife artists in the market. Mark wasn't intimidated, but wasn't kidding himself either – It would take a good bit of doing to set himself apart from the rest in that particular genre. He really wanted to create a niche of his own — something out of the main stream. At that time, as a fun and relaxing sideline, he had also been painting in a free, fluid style when he needed a break from the intensity of painting high realism – So he thought, 'Why not share that with the world and see what happens?'
What grew out of that little twist in destiny is the style for which he's become well loved and recognized: a flowing and often humorous way of bringing urban and rural scenes of the past back to life. Many times, something in one of his paintings will trip a memory — Someone will recognize an old corner store that they bought candies at as a child, or a tavern that they frequented in earlier days, or even an apartment building that they grew up in, and then you can just see the flood of emotion in the expressions that wash over their faces. Listening to the stories of their memories, and witnessing their joy, is one of the most gratifying things for Mark as an artist.
There's more to Mark than his art of course – Mark is a wonderful husband and father of three children who adore him. He's a talented drummer, loves to play hockey, hike, keep fit at the gym, and he's a bit of a prankster too. He's been with the love of his life, his wife, for 28 years, and still makes her laugh all the time. There have been many hilarious moments over the years, but recent pranks include: hiding in her closet and scaring the you-know-what out of her, and surprising her by patiently hiding in the recycling bin at the curb until she got home from work. There is never a dull moment with this amazing guy.
-Biography written by the girl of his dreams: his wife, Nancy.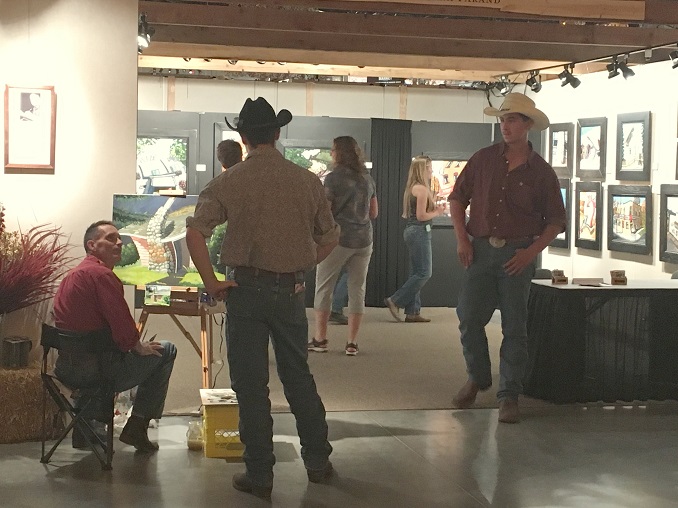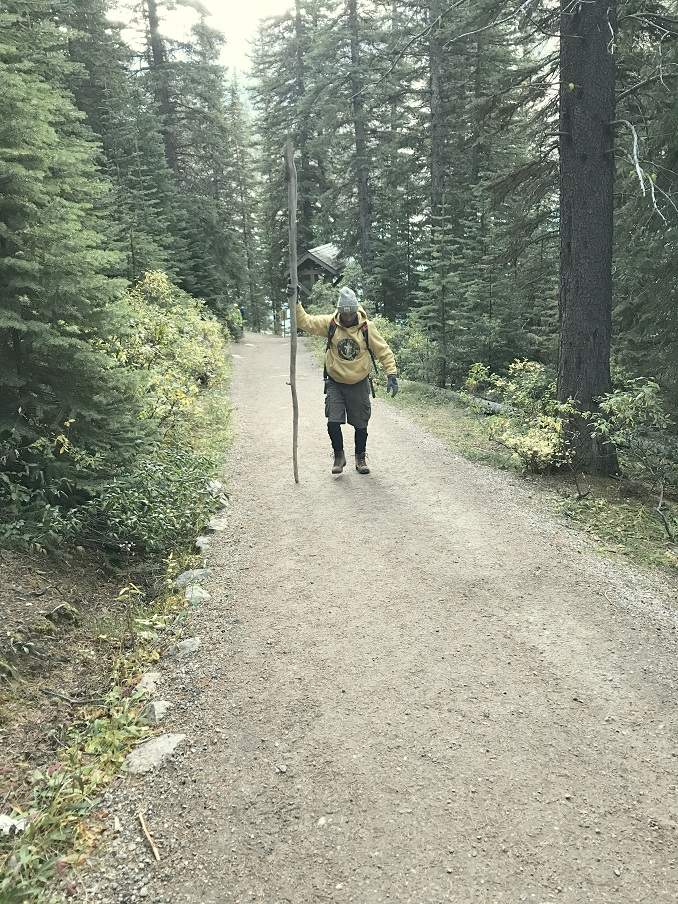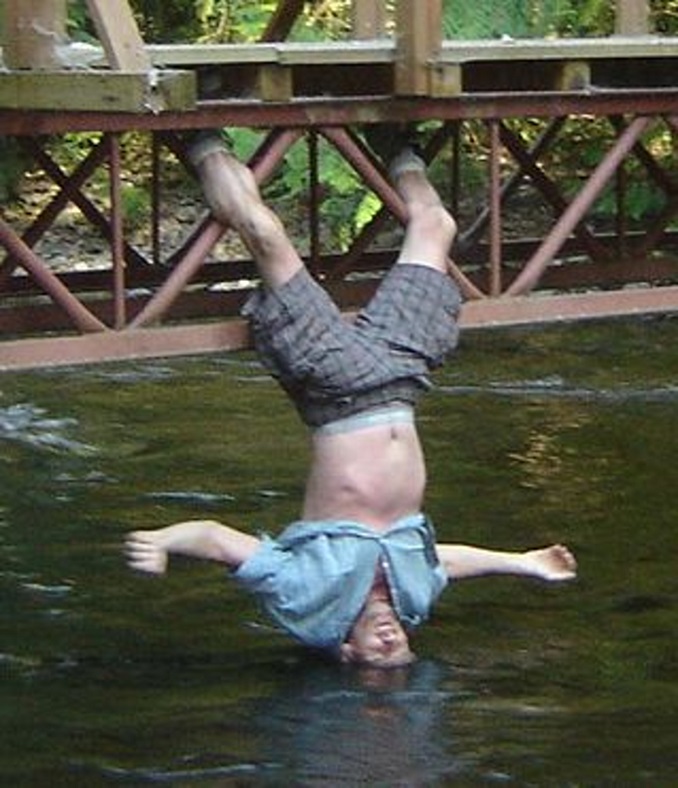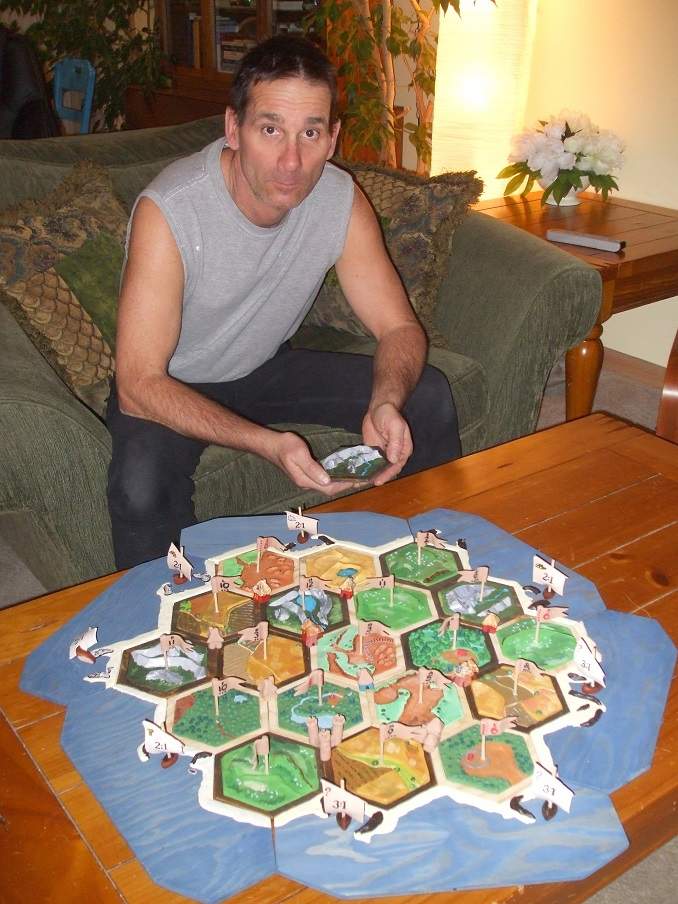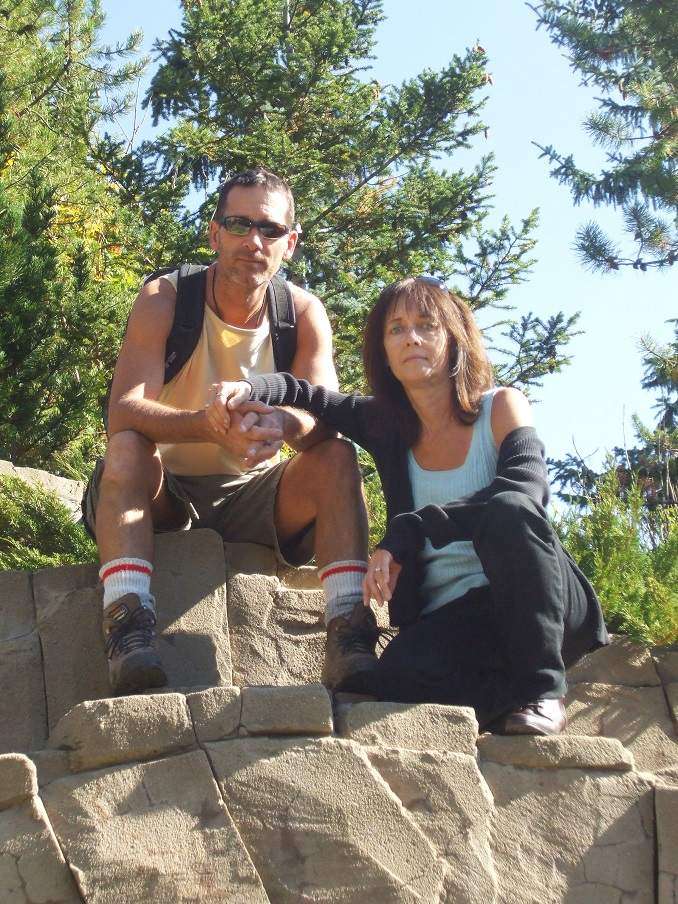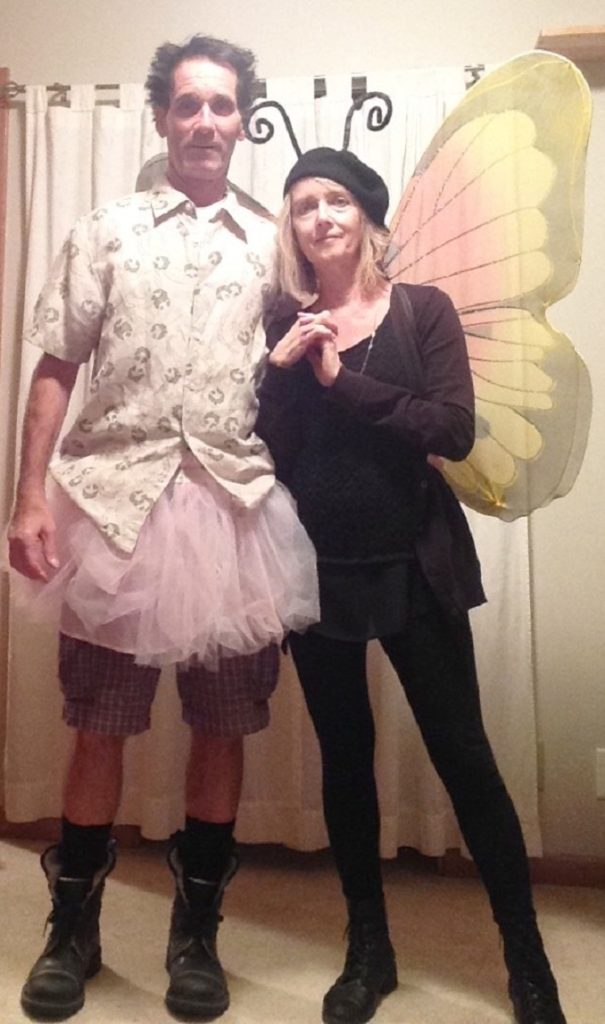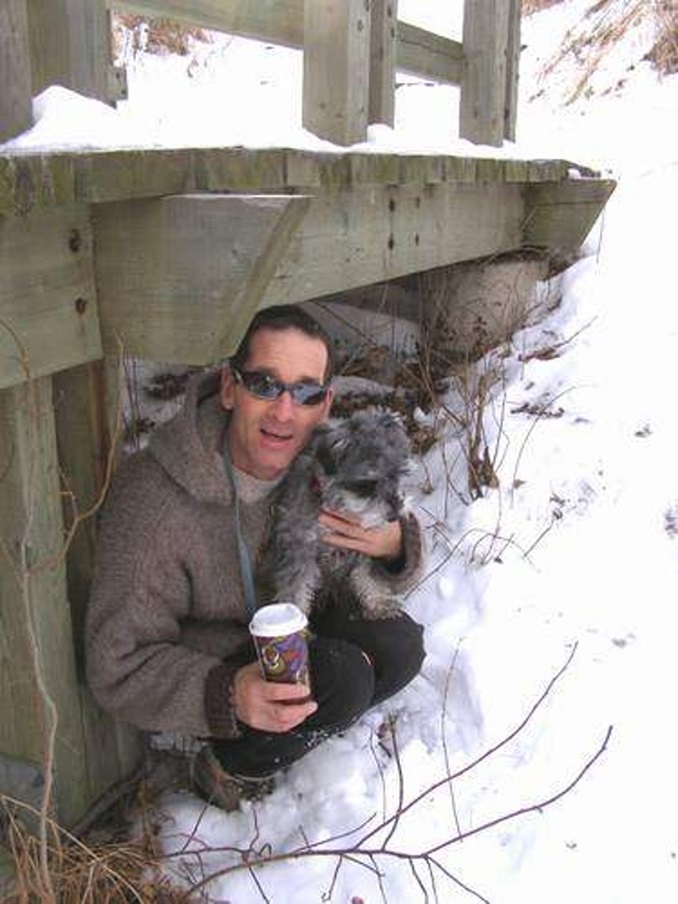 What 'hood are you in?
I love where I live in the community of Glendale in Calgary. I call it God's country because there are no houses behind my house, even though it's quite centrally located in the city. (It's my 'cabin in the urban wilderness' with birds and squirrels, deer, and even a bobcat recently.) In the winter, if I want, I can snowboard down the slope of my back yard, and down a hill into the greenspace beyond, to my community's outdoor hockey rink and go for a skate. Oh yeah — gotta remember to open the back gate.
What do you do?
I work in construction by day, and I'm an artist by night…and every other possible moment, including weekends. I guess you could say I have two full-time jobs. Although, I think about what I can create next in terms of my artwork all the time – and I don't think of my artwork as a job. I started painting wildlife in the 90's, and soon moved to painting watercolours in my current style. Later, when I had the space, I started painting in oils on canvas. I describe my style as 'Urban and Rural Scenes with a Twist'. For the most part, in my paintings, I celebrate the old character buildings, locales, and artifacts of the baby-boomer era in which I grew up.
What are you currently working on?
I love oils. I paint in oil on canvas, and recently, I have also started to cut my designs out of wood, painting the elements in oils, and gluing them in place. It gives the paintings a 3-D effect, and has injected me with even more excitement, and has given rise to ever more ideas about what I can create next. I can't stop!
Where can we find your work?
I apply to the Stampede Western Art Studios each year. So far, I've been very fortunate to have been juried into the show each time, and I get to show my newest works alongside outstanding, world-class artists. The show runs for the duration of the Calgary Stampede in the BMO Centre each July.
My door is open to anyone wanting to see my work up close at my home/studio. Images on the internet or in print are great, but it's not quite like seeing the real thing. I'm easily reached via my website. I take part in other various art shows as opportunities present themselves, and I try to keep the events page on my website as up to date as possible.
With little extra time in the day, I am slowly learning how to use social media, and ramping up my online presence – currently, I'm on Facebook, Instagram (markfarandart), and Flickr. More to come as I figure out how things work!