Conny is a native Calgarian born to Dutch immigrants that happily indulged her creative side since she was child. Art and music have been constants in her life and she has never wavered from her love and passion for creating art which took her to the University of Lethbridge to earn both a Fine Arts degree and an Education degree specializing in arts education. As a teacher, Conny surrounded herself with the arts and truly loved helping students find their own inner artist. She spent several years at the helm of the Performing and Visual Arts Program for the Calgary Board of Education. After the birth of her daughter, Conny decided to focus on her professional artistic career and now works from her home studio.
Most of Conny's paintings are detailed, realistic landscapes that describe places she's travelled, thus when she paints, she can walk down her memory lane and remember her travels once again. Her work always has personal stories behind them that she likes to keep private which allows viewers of her work to find their own connection to her paintings. She strives for technically accurate pieces that reflect her love of architecture, perspective, and light and shadow. She also enjoys walking through Calgary's parks with her dog Baxter, which is reflected in a series of work that encompass the local flora and fauna in close-up detail.
Conny is a member of several local art groups and shares her work with them. Her work can be found in private collections, including the Government of Alberta, Nova Chemicals, and Engineered Air. She has been one of the artists chosen to represent Canada for the International Watercolour Society Exhibition and Festival held in Fabriano, Italy, for the past three years. You can also find her work in galleries of Vancouver and Toronto. Currently, Conny is working on her next painting for the 2019 International Watercolour Festival. She is the Western Representative for the Society of Canadian Artists and Exhibition Chair for the Calgary Artists Society.
– Written by Conny's brother, Egbert Jager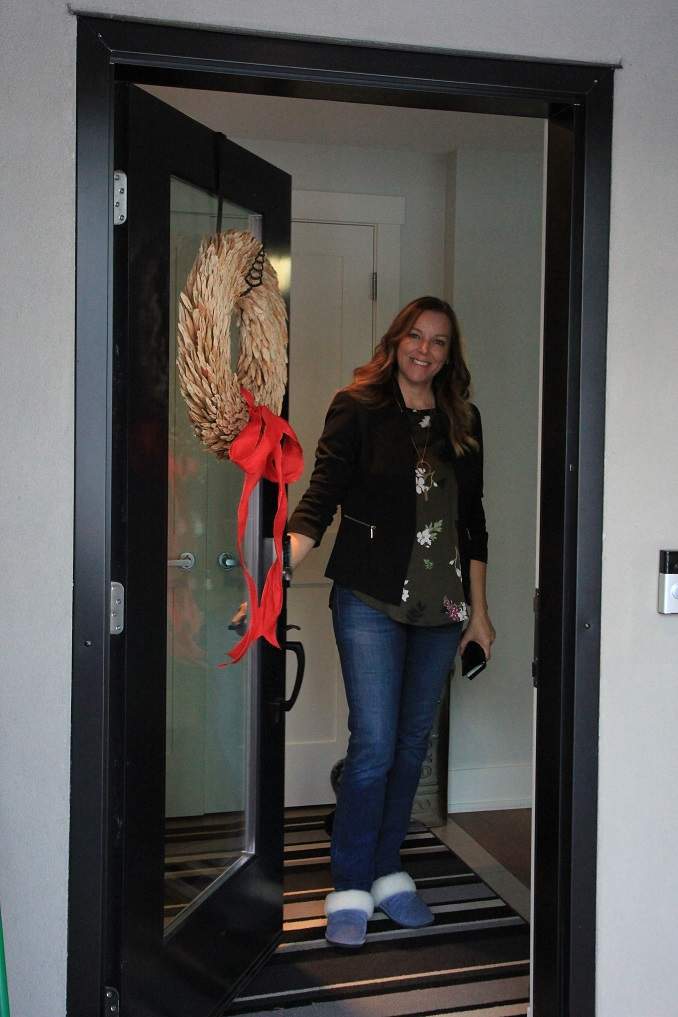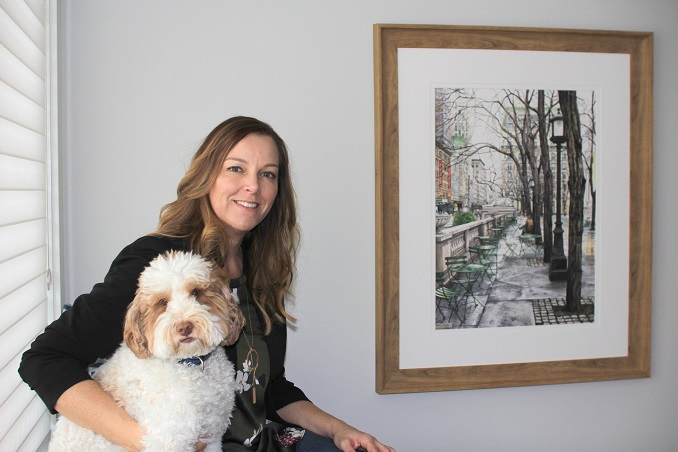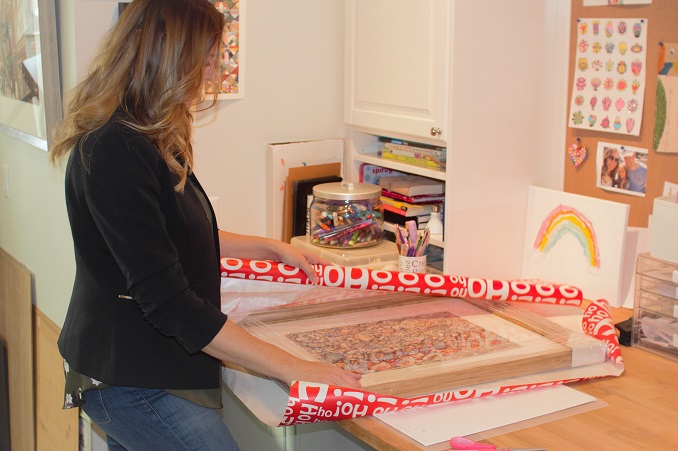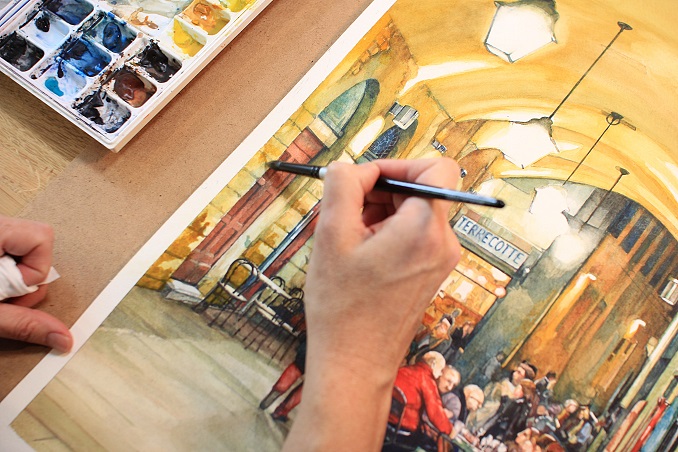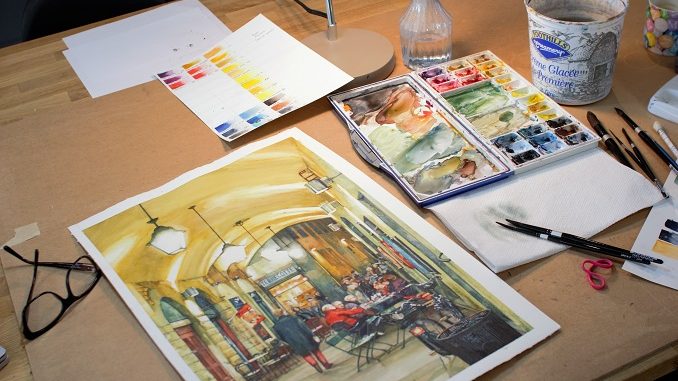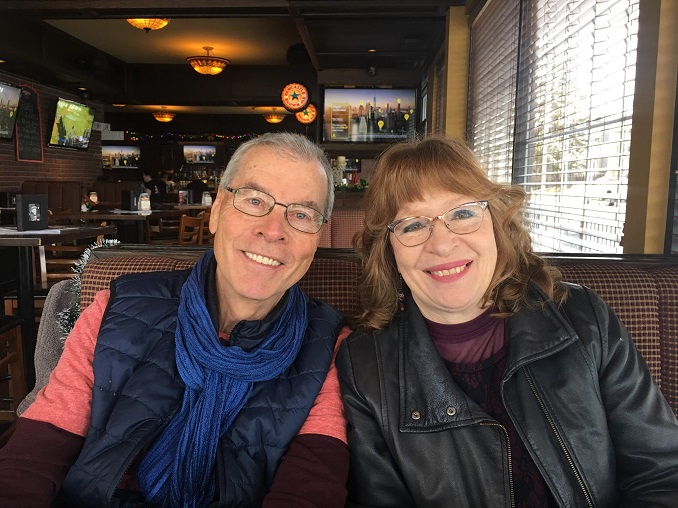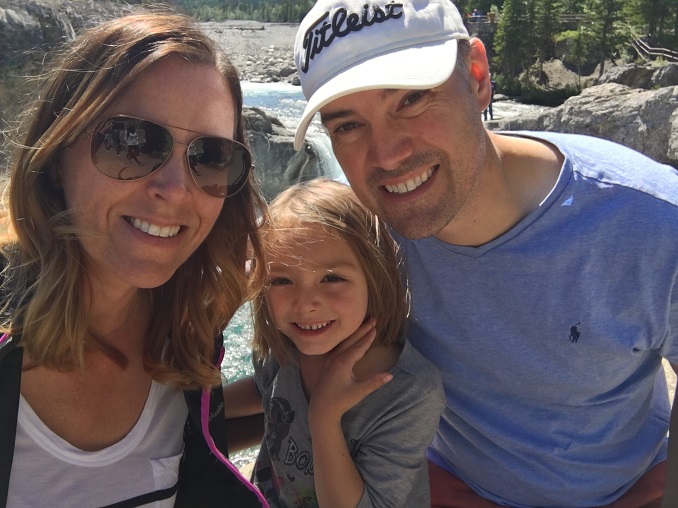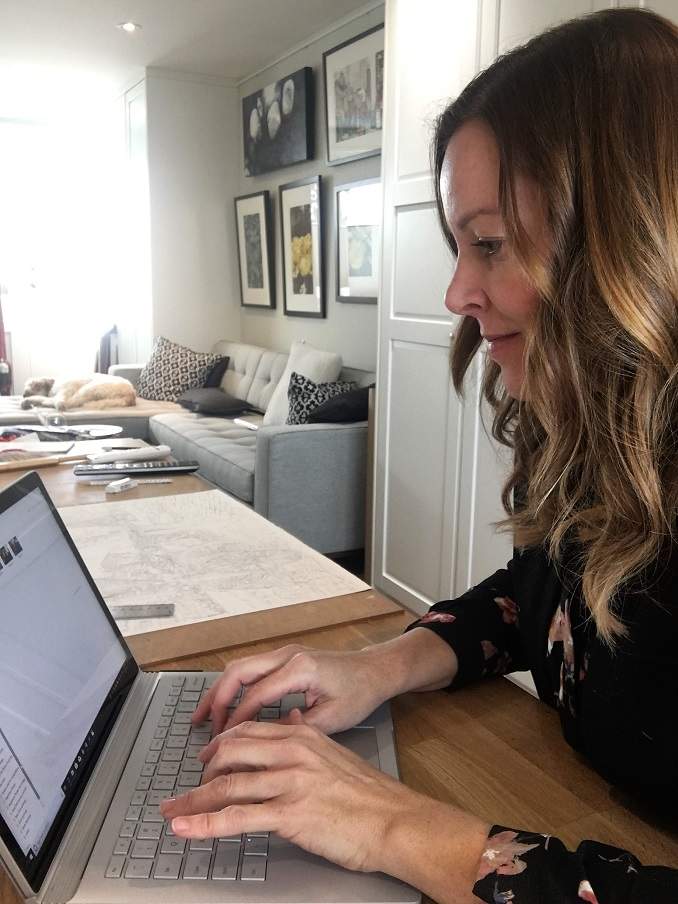 What 'hood are you in?
I live in the community of Killarney, in Central Calgary and have my studio on the top floor of our house! It's full of light and it's my favourite place to be. We've lived here for over 15 years and have seen the neighbourhood change into a family-oriented, vibrant place to live with great restaurants and walkability.
What do you do?
I am a full-time artist that tries to dedicate 30 hours per week to my painting. I also enjoy cooking for my family and friends, and volunteering for my daughter's school as well as several arts organizations.
What are you currently working on?
I am currently working on a watercolour painting to send to Italy for the IWS (International Watercolour Society) Exhibition in April 2019, and I have a commission painting waiting for me to start as well. I usually have my next painting in mind before I finish the current one.
Where can we find your work?
Look for local art shows, such as the Calgary Artists Society fall and spring shows, or on my website. Most of my paintings belong to private collections, so you may find one on the walls of your friends' house.