Bugs, wind and freezing temperatures don't deter Colin Bell from doing what he loves most, painting on location! Direct observation charges Colin's paintings with immediacy, vitality, and an authority that translates into his studio work. The quality of light, colours, and human-scale inform his perception, interpretation and celebration of the unique character of a particular Place. His greatest inspiration is the Canadian Rockies, but he often is inspired by other subjects: travel, people, animals, and flowers. He frequently instructs groups and gives demonstrations in acrylic, watercolours and oil paints.
Originally from Argentina, Colin Bell has been actively involved in the Calgary art community since 1982 and is currently a member of the Leighton Center, The Group, the Calgary Artists Society, The Columbia Valley Arts Society, and Pacific Rim Arts Society. His work has been exhibited widely and can be found in private and corporate collections in Argentina, England, Mexico, the United States, and Canada.
With watercolours, Colin advises that "A minimum 50% vodka in your water keeps it from freezing when it's below zero Celsius".
Colin may be contacted and his work viewed at www.colinbellart.com.
– Bio by Charles Bell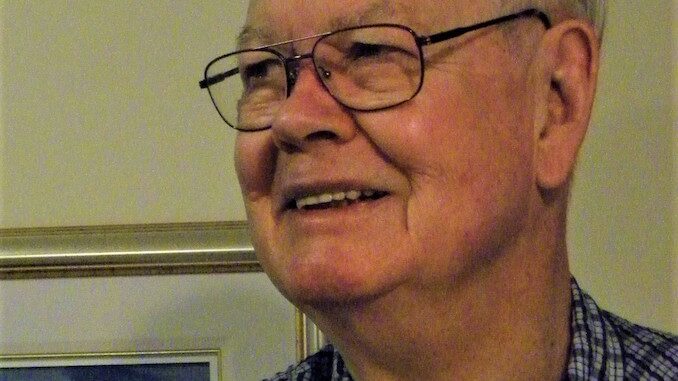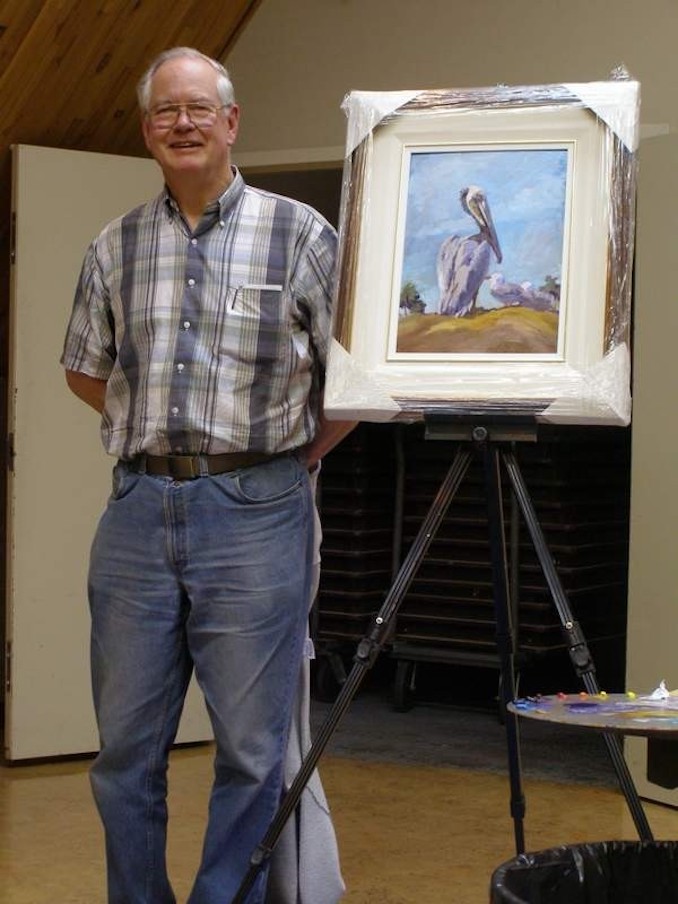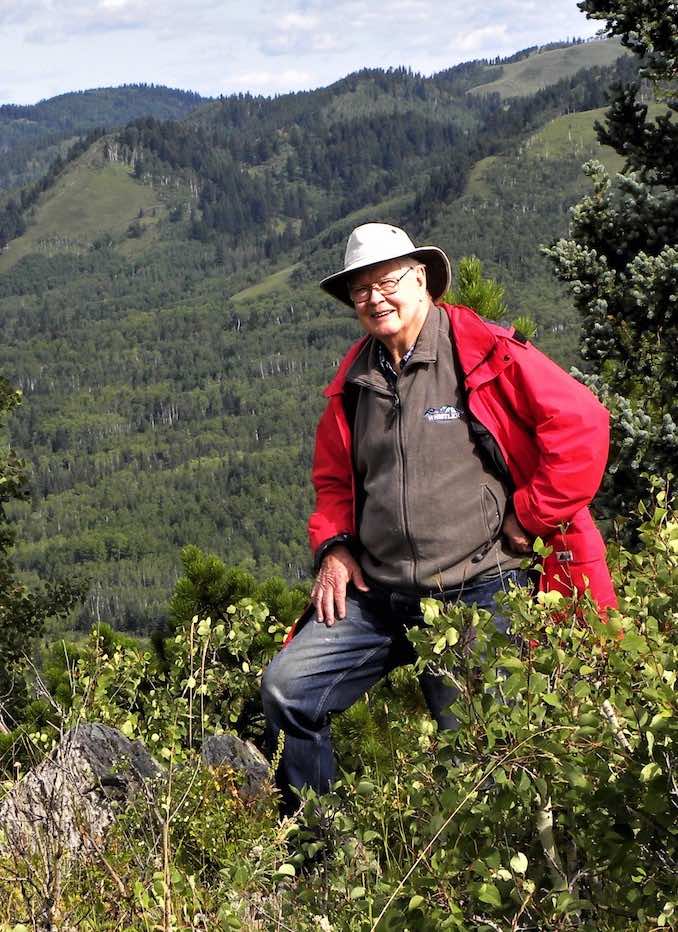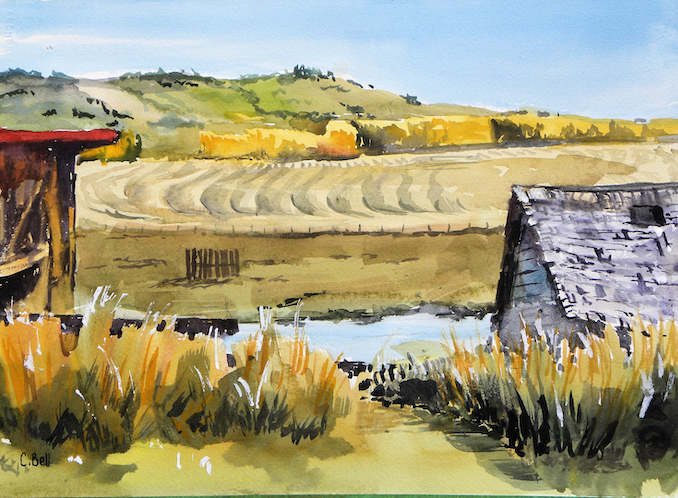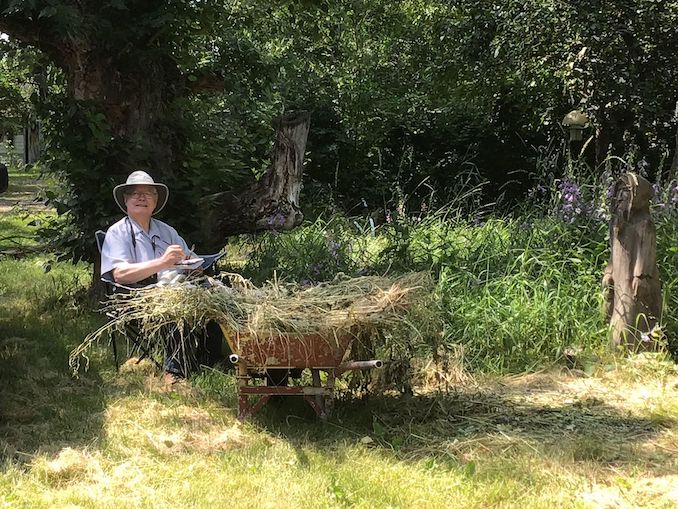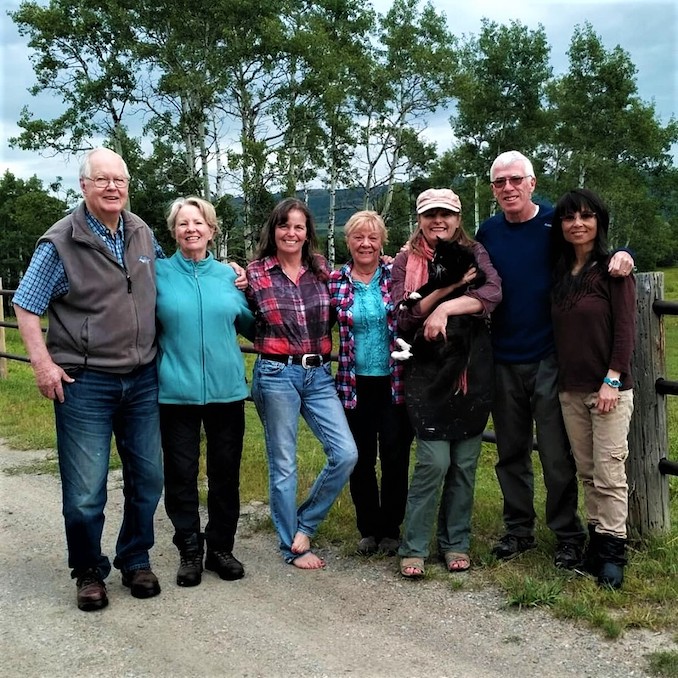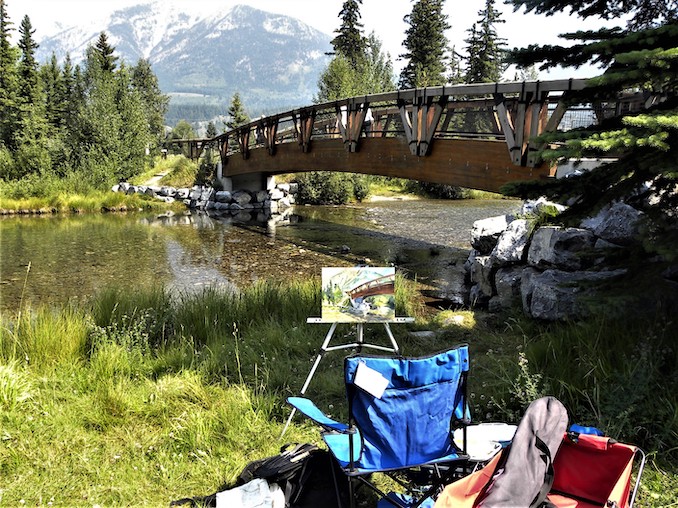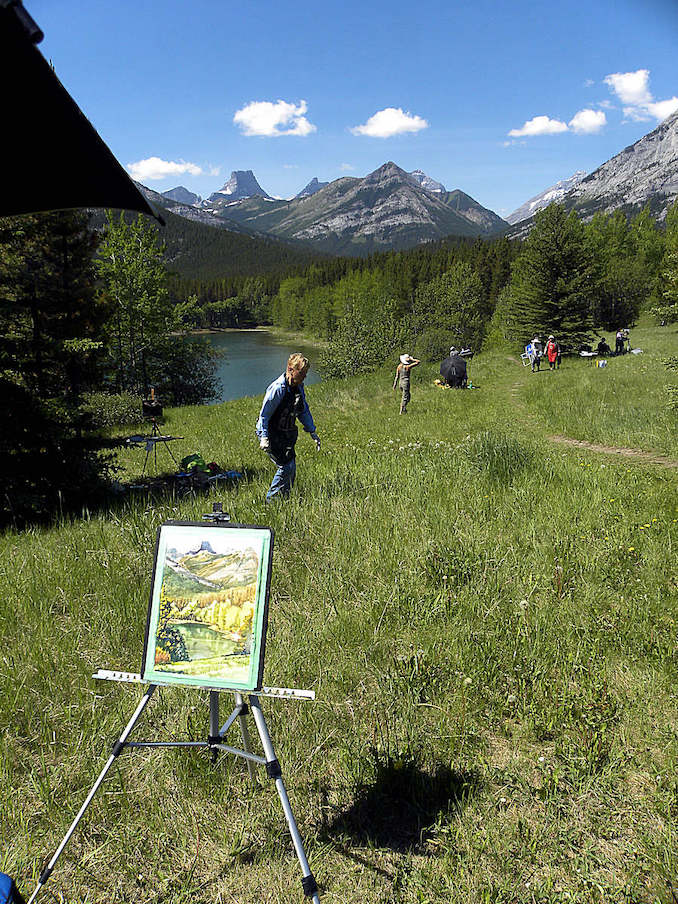 Where do you live?
I live at The Lodge at Valley Ridge, a seniors' residence in Northwest Calgary.
What do you do?
I paint mostly landscapes, sometimes on-site outdoors, sometimes from photos I have taken. I participate in various art shows during the year, do painting demonstrations and instruct painting workshops. I also play the piano, do crosswords and Sudokus.
What are you working on currently?
I am preparing several works for a show in Invermere, B.C.
Where may your work be seen?
My work may be seen at my studio, by appointment. Otherwise, it may be seen in the reception area of the Best Western Hotel in Golden, B.C., at the offices of Power Properties, in Calgary, at the Deer Ridge Dental Clinic in Calgary and at other businesses and private residences in Western Canada, Western U.S.A. and Western Mexico. Samples may also be seen on my website: www.colinbellart.com.